Only 25,000 bottles will be manufactured under the Jane Walker Edition, just in time to toast to International Women's Day.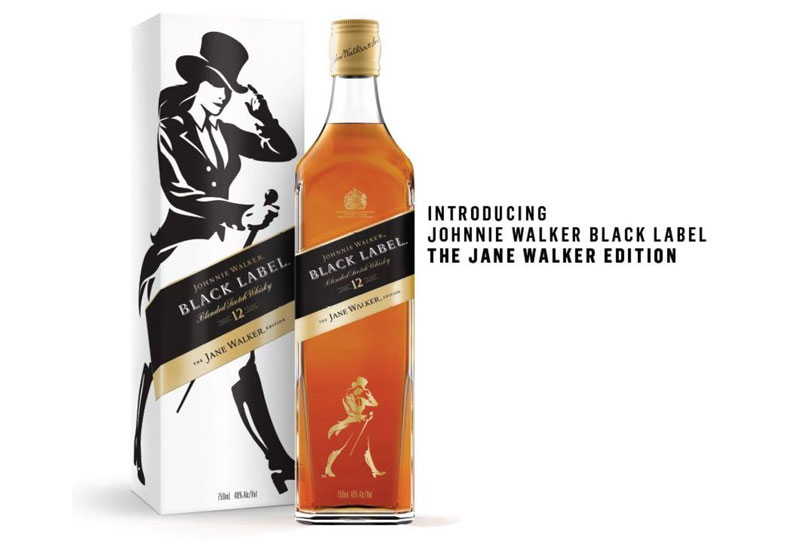 You've met Johnnie. Now, tip your hat to Jane.
For the first time in whisky history, a female silhouette has emerged in place of the Striding Man. Meet Jane Walker, the first female iteration of world-famous scotch Johnnie Walker.
Celebrating the accomplishments of women while inviting them to share the appreciation of scotch, Johnnie Walker positions the Jane Walker Edition as a symbol of empowerment in the journey towards gender equality. "Scotch as a category is seen as particularly intimidating by women, so it's a really exciting opportunity to invite women into the brand," says Johnnie Walker vice president, Stephanie Jacoby.
This special launch is a part of Johnnie Walker's 'Keep Walking America' campaign. Since 2016, this campaign has seen the company adopt an inclusive tone by reaching out to a wider audience including Latin Americans, veterans, and now women.
Apparently, Diageo's latest move is reflective of its internal culture. Jacoby shares that 50% of seats on the company's board of directors will be filled with women by April. This ties back to the campaign and timeless message to 'Keep Walking'. "We like to think of our striding man and our striding woman as really walking together going forward," says Jacoby.
Jane Walker will debut on 250,000 special-edition Black Label bottles come March.
For each one of these bottles, Johnnie Walker will donate $1 to organisations supporting women – that's a total of $250,000. $50,000 of that amount will be donated on behalf of various women-run businesses and brand partners. So ladies, if you're raising a toast this March 8, remember to call Jane.
Check out Johnnie Walker Black Label The Jane Walker Edition here.