Expect to learn a few dance steps from the duo and enjoy a 'bizarre' take on ASMR.
ICYMI, James Corden and Chloe Grace Moretz will be starring in SK-II's new 'Bare Skin Chat' beauty entertainment series on YouTube and it promises to be both comedic and insightful at the same time.
Breaking away from traditional beauty ads, the series will follow the comedian and TV host of The Late Late Show, also famed for introducing Carpool Karaoke, as he turns up (or should we say, raids) Chloe's bathroom to learn her beauty secrets.
Based off the trailer above, expect to learn a few dance steps from the duo and enjoy a 'bizarre' take on ASMR you never knew you needed. Of course, you'll also get to watch James go to extreme lengths to try out the actress' top beauty secret (read: not so secret), SK-II's best-selling 'Pitera Essence', also known as 'Miracle Water'.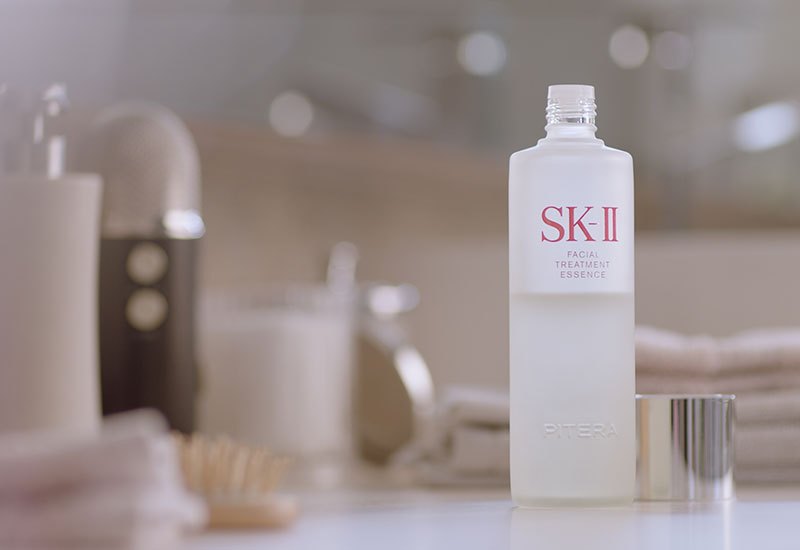 "I laughed so much on the Bare Skin Chat set and I feel the audience is going to have a ball with this. Sometimes you want to take skincare less seriously, it shouldn't be so complicated you know. Pitera Essence has been a skincare life-changer for me," Chloe said of the series.
James, on the other hand, quipped, "It was only a matter of time before I partnered with a skincare range. I'm now lathering my skin in SK-II morning, noon and night!"
Japanese comedian Naomi Watanabe and actress Kasumi Arimura (who featured alongside Chloe in SK-II's previous #BareSkinProject) also star in the series.
Watch the trailer below for a sneak preview.
Bare Skin Chat will launch globally on SK-II's YouTube channel on 25 March 2019. New episodes will drop every fortnight. Subscribe to the channel to stay updated.