To the true beauty enthusiast, Huda Kattan needs no introduction. Or if you don't recognise her name, you'll probably be familiar with her brand: Huda Beauty. For the sake of everyone else, the Iraqi-American makeup artist and blogger turned entrepreneur founded her namesake makeup line in 2013, selling fake eyelashes.
Today, Huda Beauty carries more than 140 products from eyeshadow palettes to lip gloss, raking in at least US$250 million in annual sales, according to Forbes. The publication valued the business at US$1 billion in 2018, and Huda herself as earned numerous accolades including Time Magazine's 25 Most Influential People on the Internet in 2017. She went on to launch its skincare sister, WISHFUL, last year, and it's turning out to be as promising – amassing more than 525,000 followers on Instagram in just over a year.
We recently got to catch up with the self-made beauty moghul (special thanks to Sephora Malaysia for patching us through) on how she turned her love for skincare and makeup into a global business.
---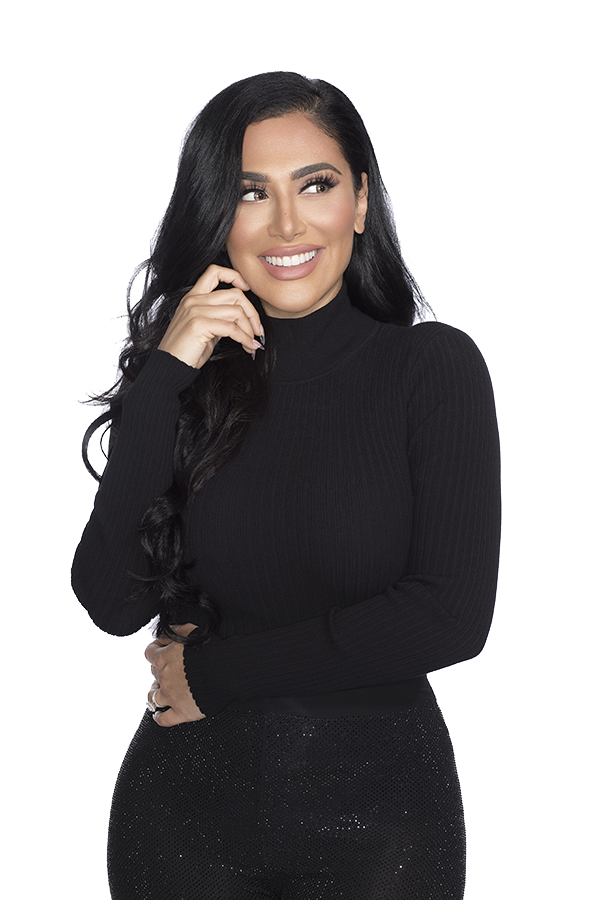 Tell us how you discovered your love for makeup.
Beauty is powerful and it's always been important to me for that reason. I'm a firm believer in its transformative abilities to give you confidence and change the way you feel about yourself. The empowering quality of makeup is the transformative aspect. That's the beauty of makeup – it really allows you to be who you want to be at any moment with the option to be a different you just moments later. It's totally freeing. Makeup to women is what the power suit is to men – it just gives you that boost of confidence!
You co-founded Huda Beauty in 2013 with false lashes as your first and only product. What would you consider some of your greatest milestones since then?
Launching in Sephora was undoubtedly one of the most pivotal moments, it opened up so many doors for us. Receiving our first external investment from TSG was also a big "pinch me" moment. The fact that people outside of our family were invested in us was huge! I'll also never forget some of the more sentimental times, like when we moved out of our first tiny office that quickly overflowed when we couldn't accommodate our growing team any more. Then, we quickly moved on to opening up satellite offices in the UK and the United States which was rewarding and emotional because it was proof that the company was growing tremendously. My farfetched dreams were really being my reality faster than I could have imagined. Lastly, the launch of Wishful last year was a true dream come true. I had always fantasised about my own skincare line and when it launched, I was beside myself.
In less than 10 years, Huda Beauty has gained close to 48 million followers on Instagram and a valuation of over $1 billion dollars. What would you attribute to this success?
If you have a purpose in what you're going for and its driven by your passion then you'll do amazing things. Passion and purpose, that's all I believe it takes. If you're just chasing money or a short term goal, then you should really rethink what you're working for.
When and how did you decide to venture into skincare with WISHFUL?
We actually started formulating WISHFUL about 2 years ago, it took a long time to perfect! Most people don't know this about me, but I think I care more about skincare than makeup. While I started with our color cosmetics line, Huda Beauty, I actually used to post a ton of content online about my DIY skincare hacks and products I used to prep my skin before I even started the makeup application process.
It's so important that those who love makeup care equally for their skin. The better your skin, the better your makeup. After my long skincare journey of finding what nourishes my skin and how it has made me feel more confident, I decided I wanted to share that with the world. It's what I wished for my skin and it's what's made my makeup apply to my skin that much more beautifully!
"It's so important that those who love makeup care equally for their skin. The better your skin, the better your makeup."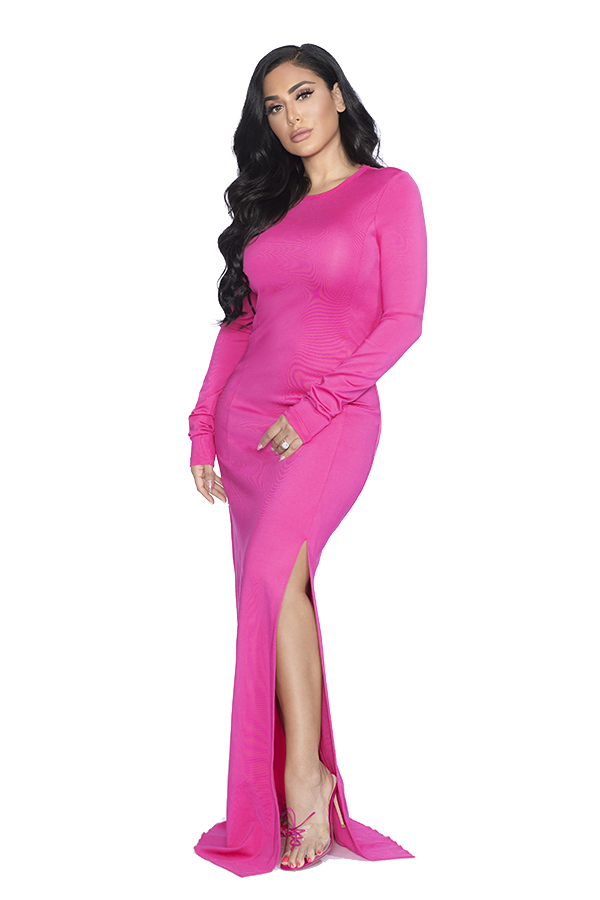 WISHFUL has a very distinct branding and aesthetic compared to Huda Beauty. What's the story behind its name and design?
The aesthetic and brand identity of Huda Beauty is very different from that of WISHFUL, but all of our brands offer high-quality products that serve a purpose. WISHFUL is supposed to be a bit whimsical and approachable for a skincare brand but simple, gentle and effective in use. I didn't want to come out with an intimidating skincare brand that seemed impossible to understand, I wanted people to want the brand and my products in their skincare closets but also to believe in them and their ability to give everyone incredible skin that feels good.
WISHFUL's Instagram ditches filters and Photoshop and focuses on "real people" instead of "models." What message do you hope to convey with this?
All people want is authenticity and realness and that's what we always aim to give them. With skincare specifically, I feel like I always see photoshopped ads and I'm just like "WHY??" With Wishful, I made the conscious decision to not photoshop anything. All of our marketing is real skin on real people who are using our real product. It wasn't easy to get in front of the camera with no makeup on at first, but I did it and it's made me a lot more confident and a lot stronger over time. We want to set a great example for everyone else around the world to feel good enough in their skin to share their real, unfiltered, "unphotoshopped" faces and be proud of it.
Skincare is a whole different ballgame compared to makeup. How is it like for you getting to try, develop and market both? Do you feel like a different person when playing with skincare vs makeup?
It's been amazing! Whether its skincare or makeup, I learn something new every single day. It's funny, I think in the developmental phase of both I'm more or less the same person but when it comes to the photoshoots and marketing, the two sides of me come out. With skincare, I'm much more vulnerable since I'm wearing no makeup and the shoots are more or less simple but effective, just as we aim to achieve with our products. With Huda Beauty however, I'm able to let my alter egos shine through the various campaigns we shoot where I feel like I'm able to transform into whatever I feel like being at any given moment. That's the power of makeup that I live for.
Name 3 of your desert island products from both brands.
Yo Glow, Thirst Trap Juice and Get Even Rose Oil from Wishful! #FauxFilter Luminous Matte Foundation, Legit Lashes and #BombBrows from Huda Beauty!
Shop Huda's desert island products below.
(swipe left for more)
Huda Beauty and WISHFUL are available at Sephora stores, sephora.my and Sephora in-app.