Here are five key things to know about the Korean heritage brand that sets it apart from other cosmetic labels.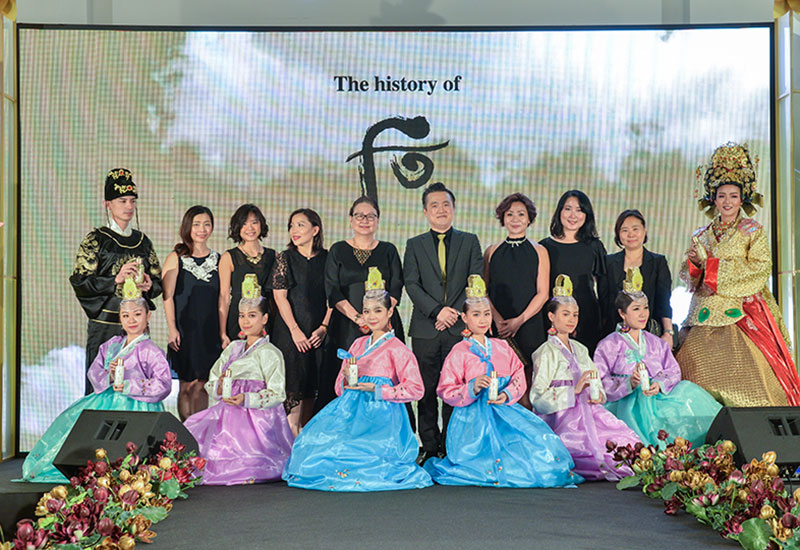 ICYMI, Korean luxury cosmetic brand The History of Whoo recently took over Pavilion KL's Concourse for its first ever Royal Heritage Event in Malaysia.
Dressing up the event were ornate displays of Korean noble artefacts and equally decorative skincare and makeup products. There were also special performances featuring traditional musical instruments as well as dancers wearing hanbok (a traditional Korean dress worn for semi-formal or formal occasions).
Why the ancient antics, you ask? As its name suggests, The History of Whoo is a brand that is steeped in culture and tradition, offering time-honoured beauty formulas that promise exceptional results till this day.
Here are five key things to know about the Korean heritage brand that set it apart from other cosmetic labels.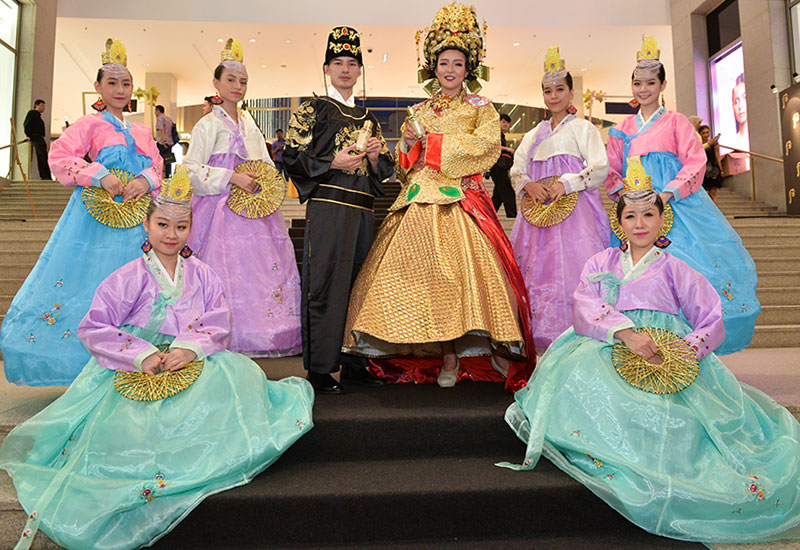 Commissioned by the Korean government
The 'History' of Whoo began in 2003, when the National Government of Korea commissioned LG Household and Healthcare to create a luxury skincare brand that embodies the country's prolific traditions. Since then, the brand's products have been used as South Korea's diplomatic gifts to this day.
Reserved for the royal courts
Whoo's skincare range is derived from secret formulas used by the royal courts of Korea, specifically the empresses of the Joseon dynasty. In fact, the character for Whoo (后) means empress whilst the gold and amber shades that are synonymous with the brand symbolise the supreme virtue and dignity of the empress.
Merging modern science with oriental medicine
While tradition may be at the heart of the brand, science is not neglected either in order to create products that meet the needs of consumers today. A key ingredient is Gongjinbindan – a blend of Deer Antler, Angelica Gigas, Wild Thyme, Asparagus Cochinchinensis, Cornus Officinalis and Formitella Fraxinea – which is the scientific reinterpretation of Gongjindan, known to promote energy and blood flow within the skin. It also boasts anti-aging properties, helping to boost the skin's radiance as well as maintain the skin's health and balance.
Imbued with symbols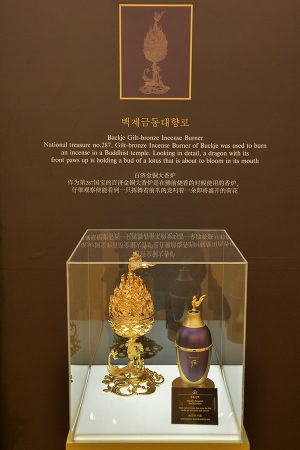 At Whoo, every detail is carefully and meticulously deliberated to ensure beauty standards worthy of empresses. For instance, the graceful strokes in the brand's logo was designed by Master Yangjun Park to symbolise the haegeum, a traditional Korean string instrument commonly used for musical balance in a wind ensemble. This evokes how Whoo's products promote balance in the skin.
Even the packaging of each product bears a unique representation to reflect its exclusivity and opulence. Hwanyu, the premium range of the brand, features a phoenix with outspread wings on its packaging that represents unchanging beauty. The ampoule design draws inspiration from the National Treasure No.287, better known as the Baekje Giltbronze Incense Burner – a mystical masterpiece reserved for the upper echelon.
Beauty inside and out
Of all the products in the brand's arsenal, however, its signature Bichup First-Care Moisture Anti-Aging Essence has arguably the most fascinating packaging. Why? Because it gets a facelift every year. Consider it Whoo's own tradition, if you will, to introduce a limited-edition bottle design for its multi-functioning essence annually – each with its own persona. Take a look at the 2019 edition below.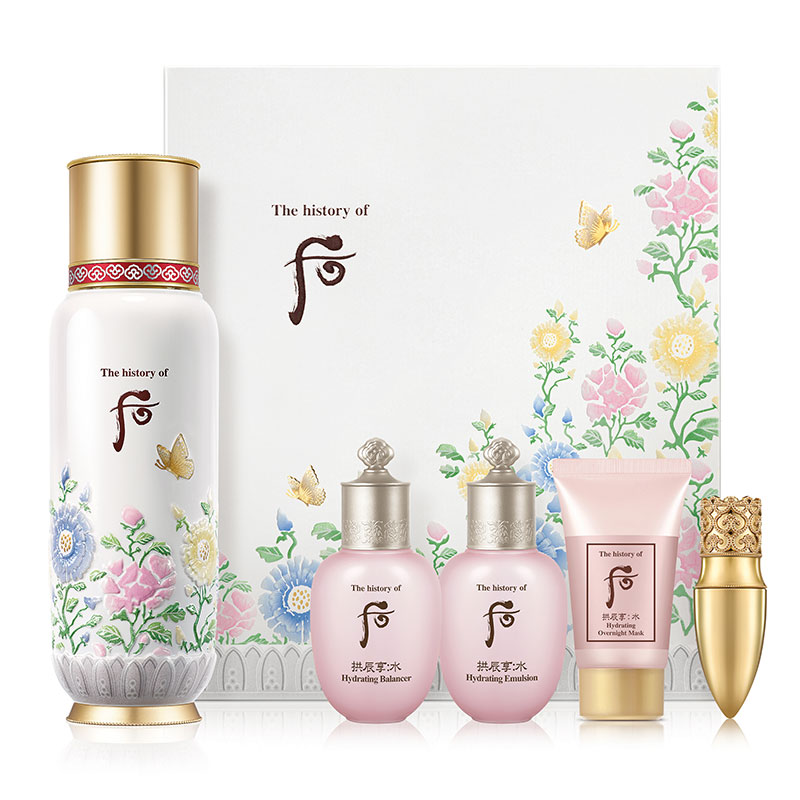 Shop The History of Whoo's products at Zalora; Parkson (Gurney, Pavilion and Imago outlets only); Aeon (Mid Valley, Tebrau and One Utama only); and Isetan KLCC.
For more information about the brand, visit its official website here.
Photos: The History of Whoo