The first thing he set to work on from day one at the French house was a new bag collection named 'The 16'.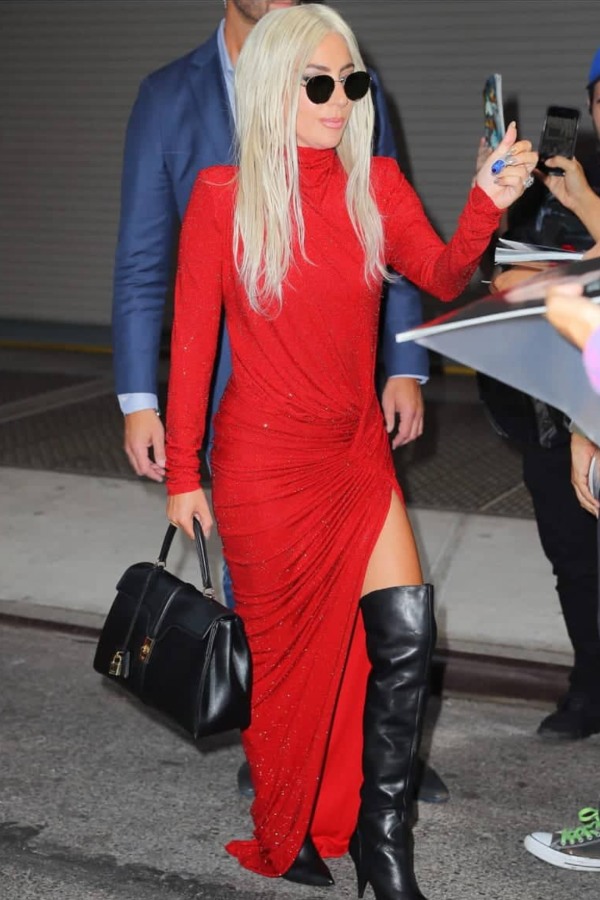 Celine's controversial new creative director Hedi Slimane has kept busy since his appointment in February. And we're not referring to the major Instagram revamp or new logo (though no doubt relevant to the topic); we're talking about the first thing he set to work on from day one at the French house: a new bag collection named 'The 16'.
First toted by Lady Gaga ahead of his inaugural Fashion Week presentation, the collection gets its name from the address of the Maison's headquarters and atelier at 16, Rue Vivienne in Paris. The location is central to its design – which, of course, is something very Parisian – a classic top-handle handbag with a boxy outline and minimal gold hardware.
The collection also incorporates '60s-inspired house codes, given by the cropped flap as well as rounded and belted features. Made with the finest calfskin leather, it took over six months to complete and will be available in three sizes and a variety of colours beginning November.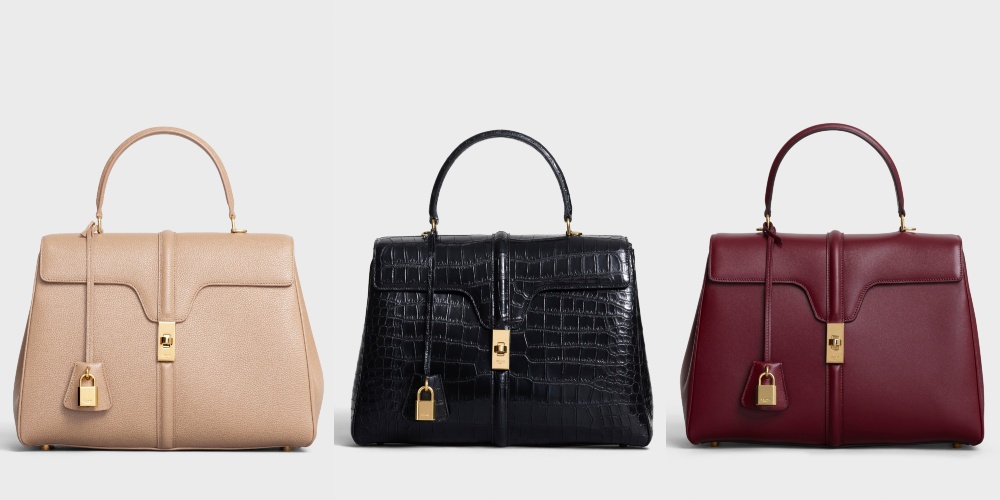 Considering the fact that accessories contribute 65 percent of the brand's revenue, Hedi must be (finally?) doing something right. He hasn't stopped at The 16 either. In fact, there are two newer additions to the #CelinebyHediSlimane bag family: The C and Triomphe collections.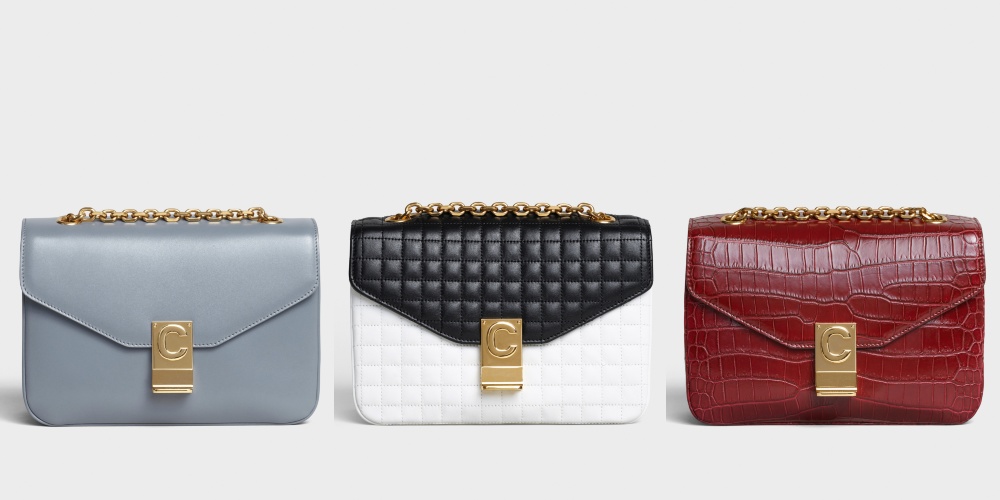 Revived from the '70s, the C bag features the era's signature monogram closure. Matching the clasp's silver finish is the chain strap, inspired by the Arc De Triomphe in the City of Lights. Its square design and quilted tablet pattern are reimagined from the house's bags of the 1980s.
The Triomphe bag features yet another monogram clasp – this gold-tone version consists of mirrored skinny Cs separated by an intricate design brought back from the founder's inspiration of the Arc de Triomphe back in 1973. It is completed with an adjustable matching leather strap for a sleek, sophisticated finish.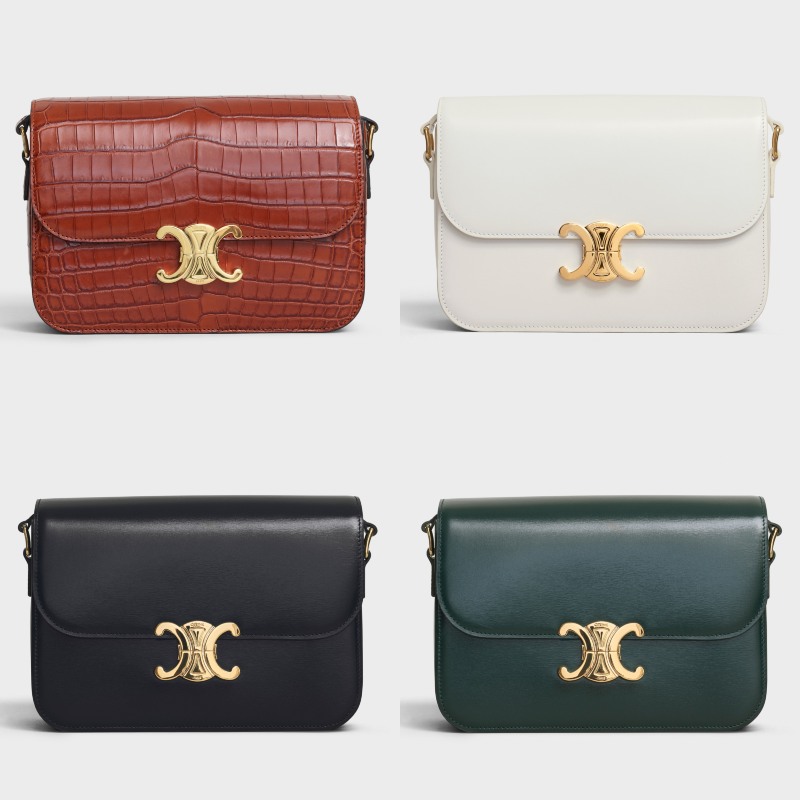 For more information or to view the full collections, log on to the official website here.