Egawa nigiri may have stolen the show, but Hana Dining delights in much more.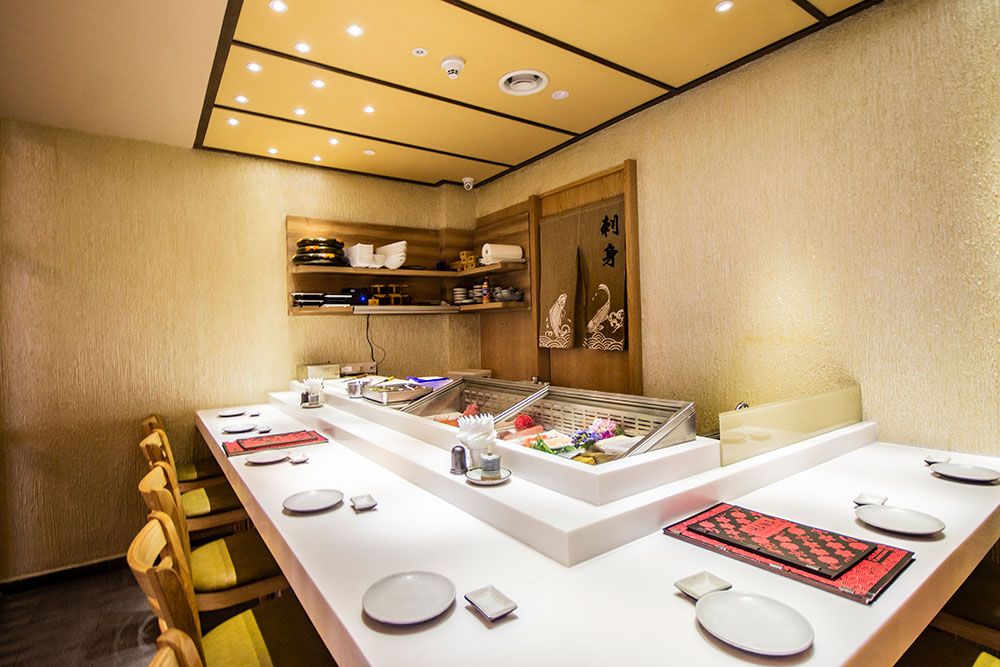 Quaint spots have a way of sneaking into our dining lists, be it for a quick meal post-shopping, or a casual dinner with friends. Hana Dining's Sunway Pyramid outlet may have gained status with sushi and sake, but its IPC Shopping Centre counterpart is a cosier, neo-modern nook – one that we dropped by one rainy night.
The first multi-level tray you notice is atypical of Japanese diners we see here. It is filled with butterhead lettuce and summer crisps, farm-fresh vegetables greeting you in all their green splendour.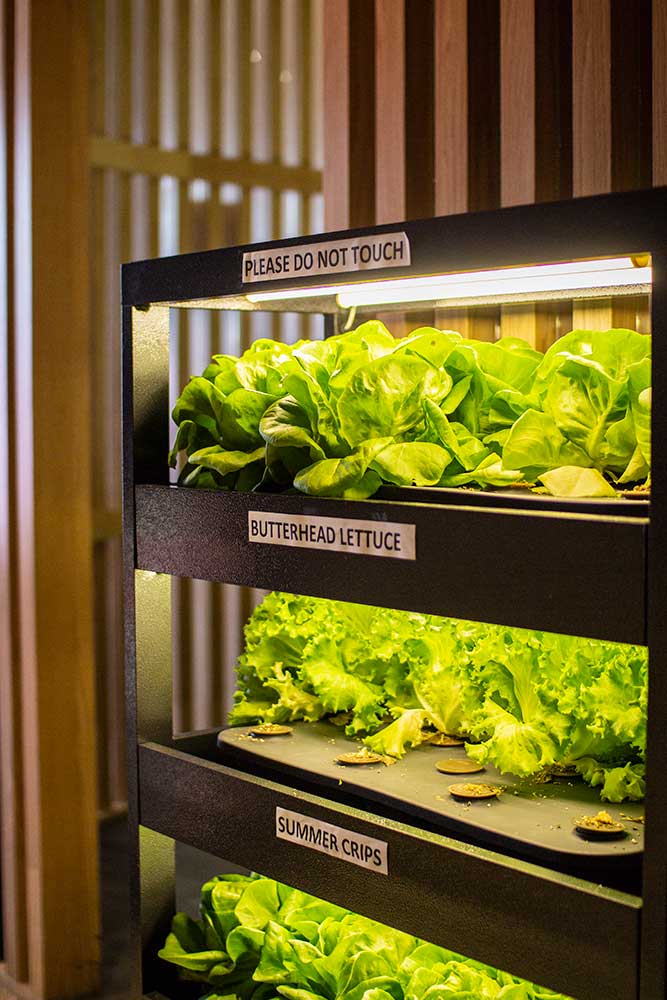 Pick your favourite 'live' vegetable...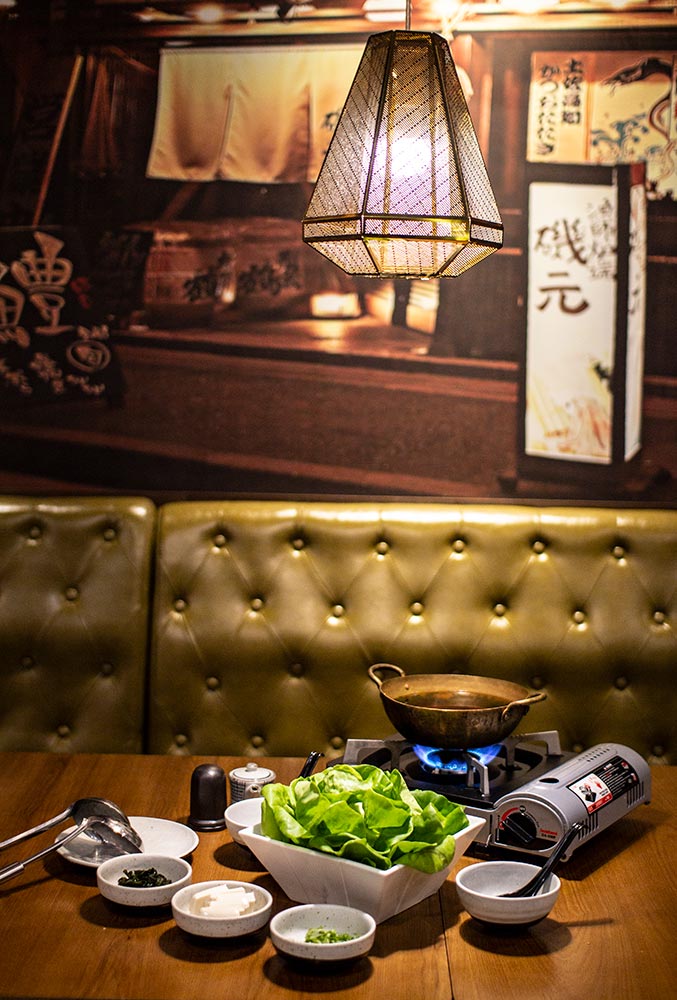 ...and have it made into a fresh soup, sure to warm you up while cooling you down.
(swipe left)
Settle into a corner or take your group outdoors, where an alfresco bar area provides a pared-down alternative. Either way, dining will be a generous affair with a dash of unfamiliar ingredients, a host of the familiar, and a selection that readily embraces the Malaysian love for drawn-out feasts.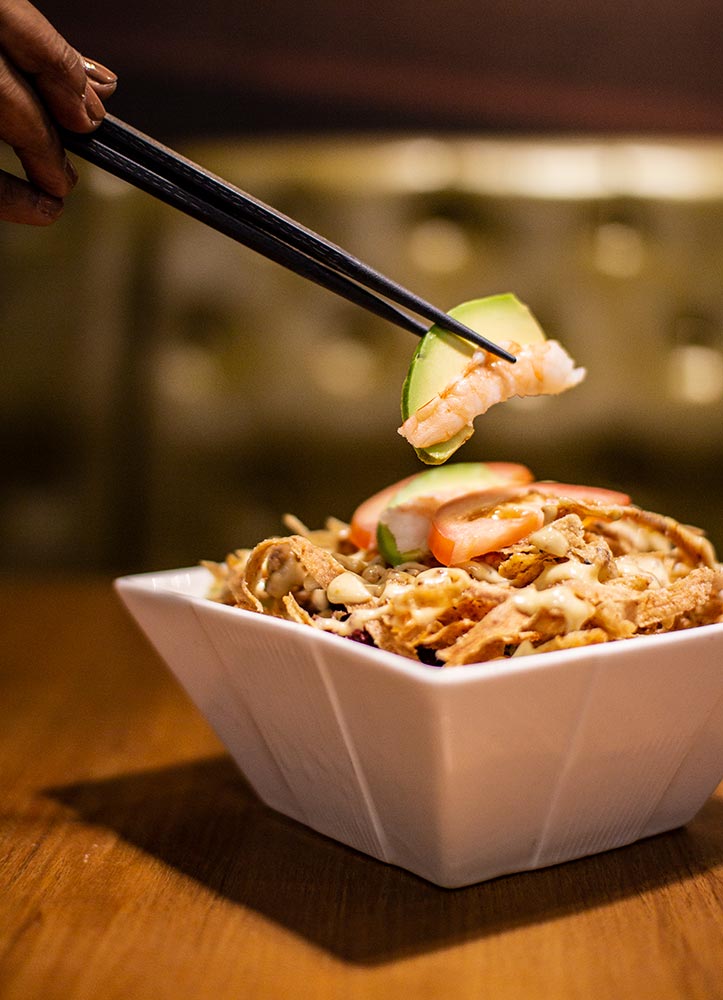 Gobou salad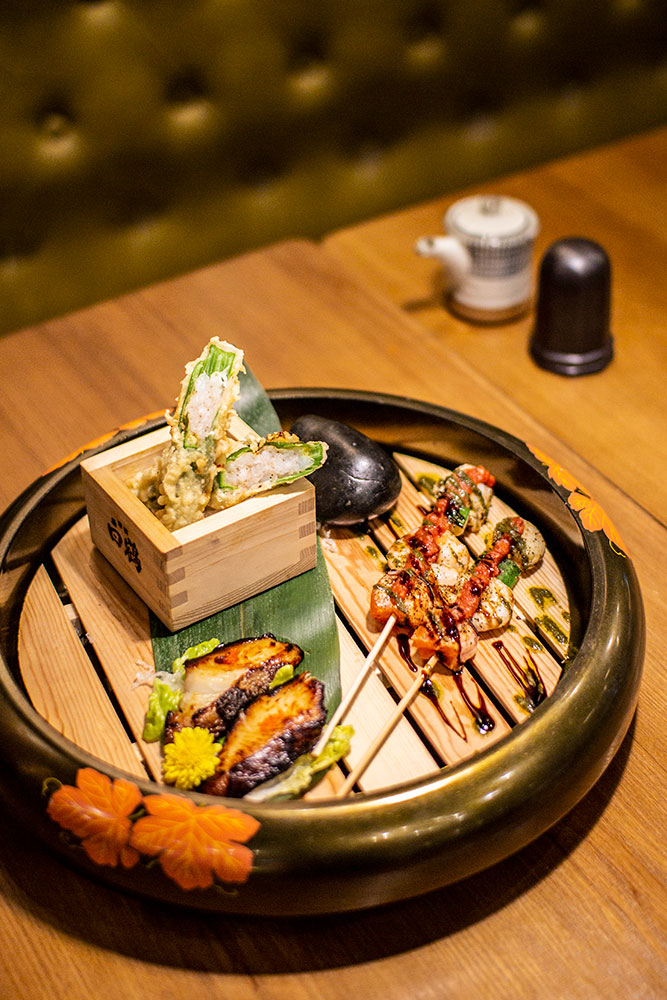 (Clockwise from top) Ebi no okra ikomi age, kaisen shiso kushi & gindara misoyaki
(swipe left)
Consider, for instance, this fried garden root vegetable that piques our curiosity. Gobou is a burdock with a purported range of health benefits and boosts; with a topping of shrimp, avocado, and honey mustard dressing, it makes for a crunchy salad that even the kids will enjoy.
Other novelties include shrimp-stuffed okra and gindara miso yaki, the latter of which was our favourite discovery of the night. Large cuts of rare flounder muscle melt almost immaculately in your mouth, leaving a light, pleasant sweetness on the tongue.
You can also expect the usual suspects, from yakitori to sushi. We'd recommend the Salmon on Fire Maki not just for the theatrics (it's torched before your eyes), but for the delicious singe that hangs on to the salmon enveloping thick rolls of home-made crab mince.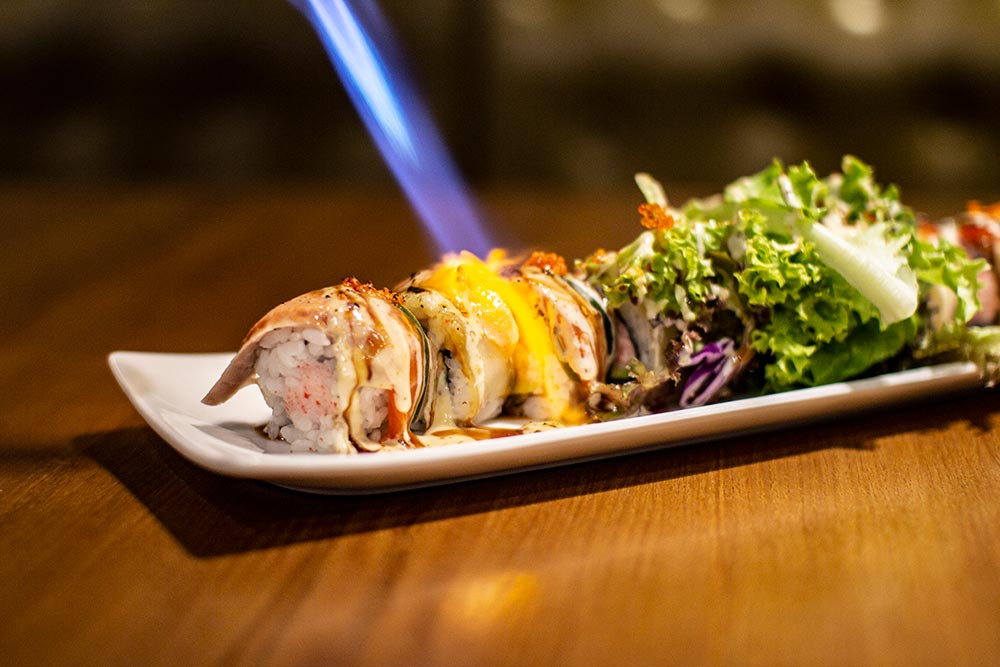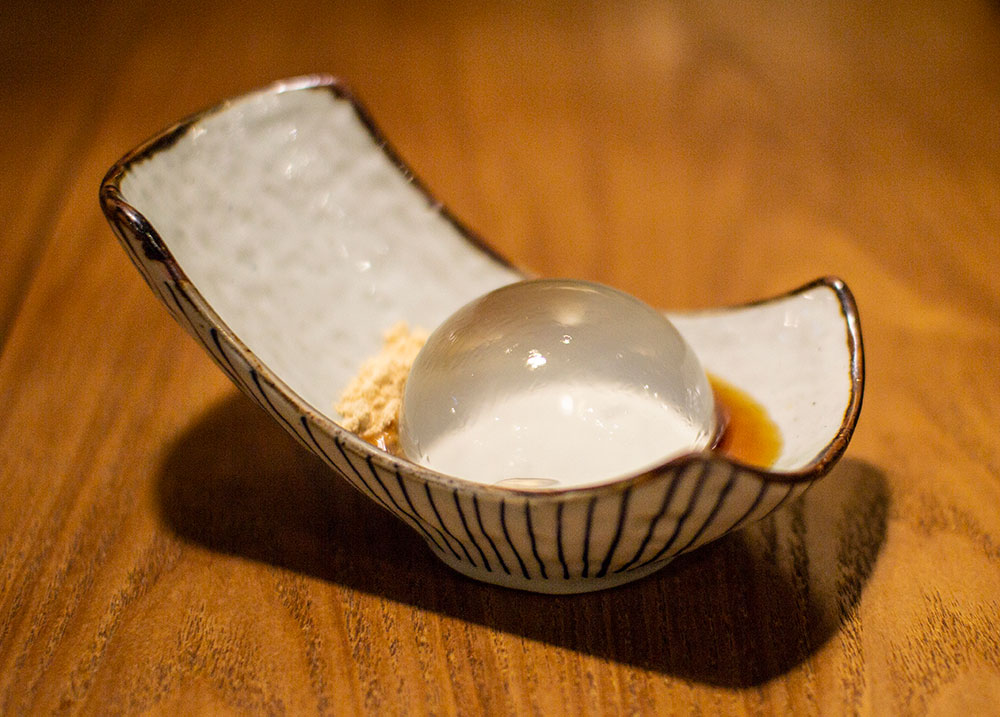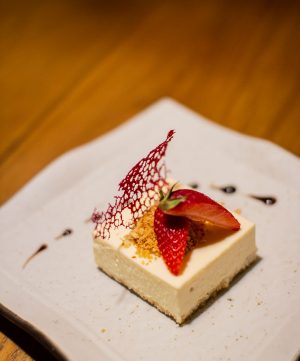 While desserts may be treated as an afterthought at most casual eateries, Hana Dining takes it upon itself to close the meal on a satisfactory note. We enjoyed the cheese and mizu shingen mochi for diferent reasons – while the former was magically light yet creamy, the latter is a look at the fun side of Japan.
Let's just say the knowledge that the raindrop cake is nothing more than sweetened agar did little to deter our enjoyment of it.
We sampled several more bites that night, which led to this conclusion: Hana Dining is simple and affordable, yet it offers a warmth and variety that Malaysians would readily pay much more for. So the next time you're in the area feeling like a sake (or whisky) and sushi, look for this little Japanese diner. You may just chance upon more than meets the eye – isn't that what this delicate cuisine is all about?
Visit the official Hana Dining website for more.
Address: G.23A, Ground Floor, IPC Shopping Centre, No. 2, Jalan PJU 7/2, Mutiara Damansara 47800 Petaling Jaya, Selangor
Opening hours: 10.30 am- 10 pm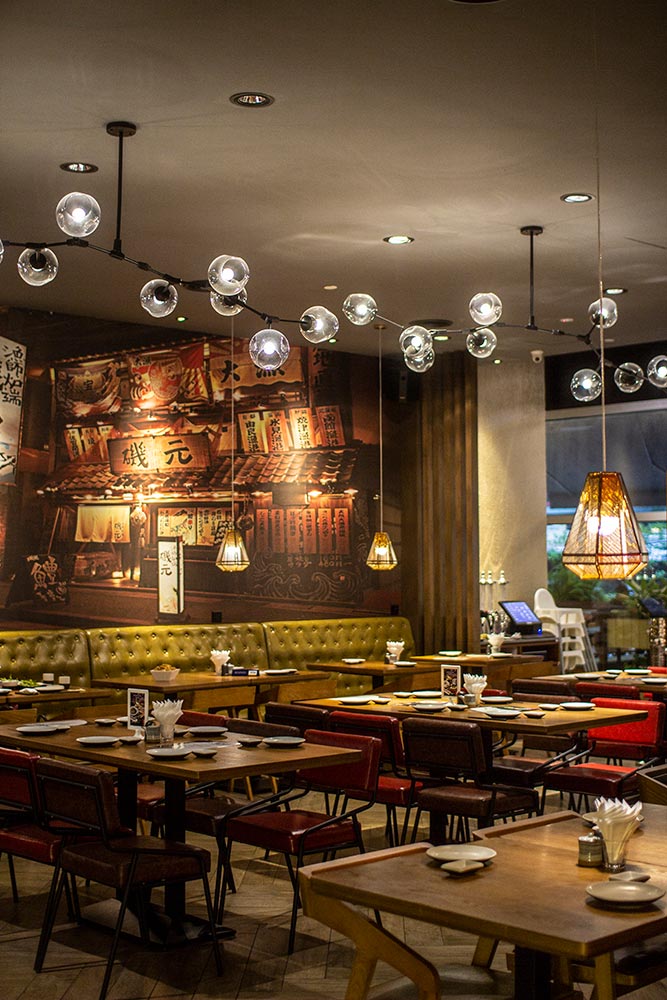 Photography: Gan Yew Chin