For its centenary year collection, Gucci presents us with a bold campaign that brings to the forefront the psychosexual underpinnings that drive contemporary fashion.
Photographed by Mert Alas and Marcus Piggott, with creative direction by Alessandro Michele, the psycho-sexual themed campaign, featuring elements of voyeurism and foot-fetish, is seen as an expression of an erotic relationship with the world that overwhelms everything, from artefacts and dreams to clothes.
Set in a seductively dark, opulent atmosphere of The Savoy, the campaign video gives a nod to Guccio Gucci's origins working as a liftboy at the hotel where he found his inspiration from observing the elegant, worldly guests that went through. The Savoy was also a design element that served as a backdrop in the Aria collection's digital fashion show launch in April.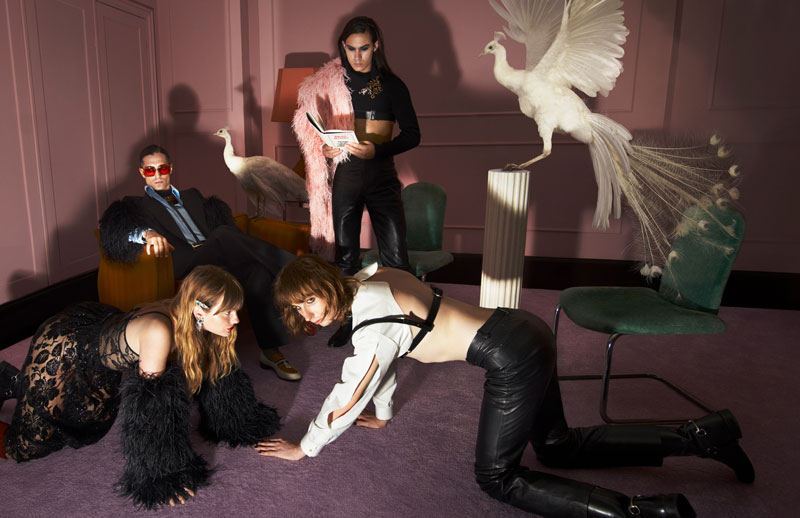 Donning pieces from the collection, models, which include specially selected guests like multi platinum selling Italian pop band Måneskin and American model Kristen McMenamy, form an aesthetic that links the mind with the body. 
To highlight this, the models are seen reading famed books and essays on desire, such as 'Simulacra and Simulation' by Jean Baudrillard, 'Three Contributions to the Theory of Sex' by Sigmund Freud and 'Sexistence' by Jean-Luc Nancy.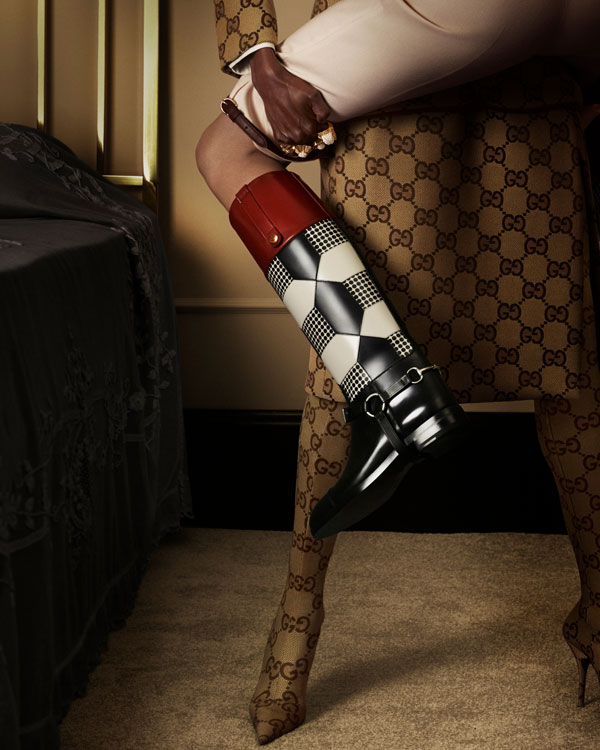 The Gucci Aria campaign captures 'the revolutionary and joyful impetus of eros as the creative force behind contemporary imagery,' with eros being the primitive driving force that seeks to repair a separation. 
Rooted in a narrative-based 'Ontology of Desire', the campaign taps into a story from Plato's Symposium, which tells of the early androgynous form of humans and the turning point when Zeus split the androgynes into two sexes to tame their power. As a consequence, humans are left wandering the earth desperately seeking their lost other half. 
It is from this innate desire to restore what is missing that combinative art is built on, and for Gucci, this manifests in the clothes we wear, with the many material options becoming our extended skin and opening up new possibilities for sensorial experiences.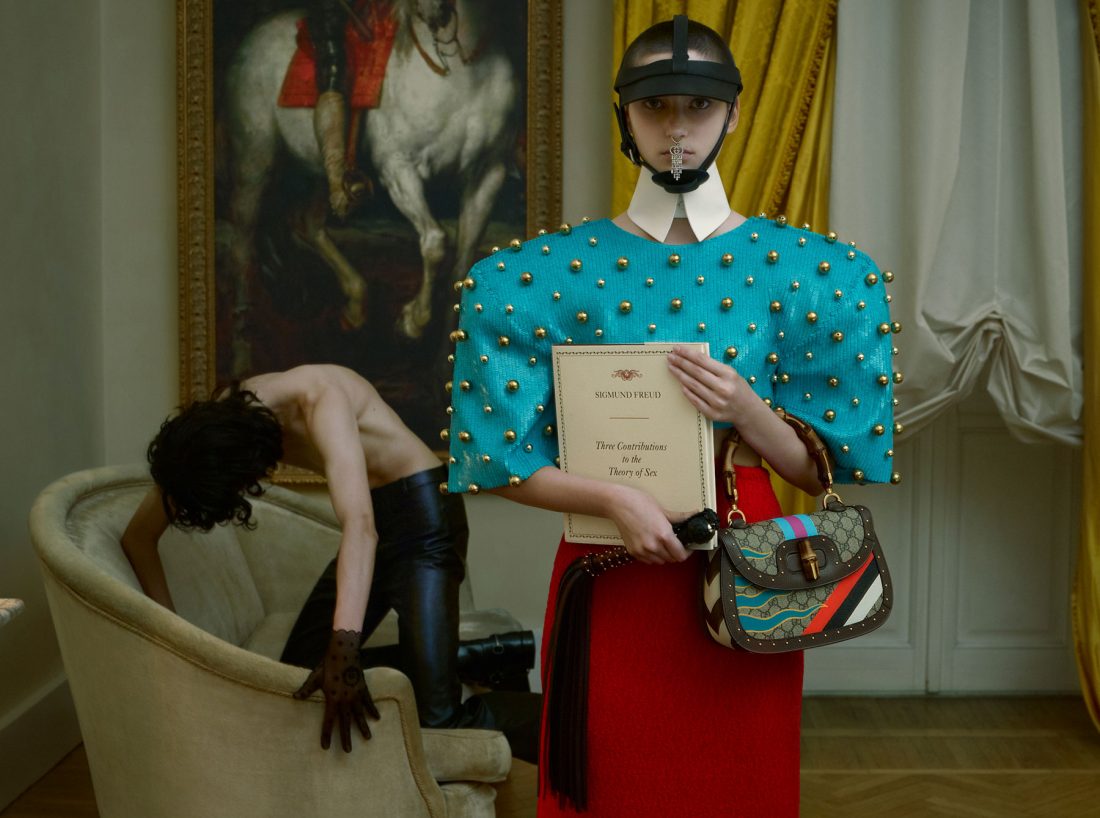 For more information on Gucci's Aria collection, visit gucci.com