Fashion collaborations have been on the rise in recent years, but last night (or this morning, depending on which part of the globe you're from) saw history being made with the unveiling of the Gucci X Balenciaga collection.
Rumours of the partnership started surfacing earlier this week when WWD hinted at what to expect at Gucci's Aria show on 15th April. Until then, neither brand had confirmed or denied the news. Now that the cat's out of the bag, it's going to a be a fashion moment that people will keep coming back to for years. Here's why.
Why is it such a big deal?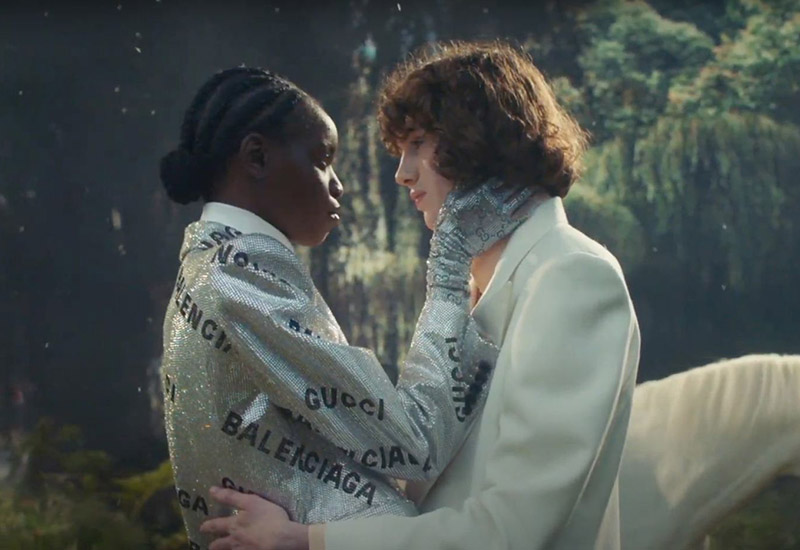 While most high-profile fashion collaborations typically involve a luxury house and a streetwear or sports label (see: Prada X Adidas and Gucci X The North Face); public figure (Louis Vuitton X Nigo); or a premier brand of a different industry (Supreme X Lamborghini and Zegna X Maserati); these are two of among the most prominent high-end fashion giants that we're talking about.
In other words, Gucci's act of teaming up with Balenciaga brings two of luxury fashion's power players together on the same plane for the first time. Instead of calling it a collab, Gucci creative director Alessandro Michele refers to it as part of his "hacking lab" – in which he has "plundered the nonconformist rigour of Demna Gvasalia."
Sure, both labels are owned by the Kering group, which could be a catalyst for the courtship. In addition, both labels are adept at building hype by harnessing the power of social media – a do or die factor as both have also ditched the traditional fashion calendar.
With that said, Gvasalia and Michele are each known for their idiosyncrasies that seem like chalk and cheese. Gvasalia's Balenciaga champions subcultural appropriations and grandpa styles, perpetuating normcore and giving ugly fashion a place in the realm of luxury. On the other hand, Michele's Gucci asserts itself in androgynous dressing and maximalist tendencies that turn fashion rules on its head.
The result of such a clash of titans? Definitely not one for the rigid or faint of heart.
Balenciaga in your Aria
Unveiled via an exclusive digital film celebrating Gucci's centenary, the Aria show kicked off with a model clad in a red velvet suit and leather harness strutting into a fictional "Savoy Club" to the beat of Lil Pump's Gucci Gang. Plenty of Gucci-fied looks and accessories followed – all that signature Gucci bling, equestrian helmets and Horsebit loafers – serving as a reminder that this is still, at the end of the day, a Gucci show.
Of course, Balenciaga had its fair share of influence on the designs. Sharp, oversized shoulders recalled Gvasalia's strong silhouettes, as did the skin tight sock boots and bell-shaped suit jackets. Then there was the Hourglass bag, reinterpreted with Gucci's double-G logo, while the Jackie hobo bag gets the Balenciaga name emblazoned all over.
If you were wondering what sort of branding they would give their brainchild, no, it's neither Balucci or Gucciaga. It turned out that both logos would simply overlap, as seen on a camel coat plastered with the double G emblem and Balenciaga logo, and the chunky charm necklaces where the 'g' in Balenciaga is replaced with Gucci's interlocking Gs.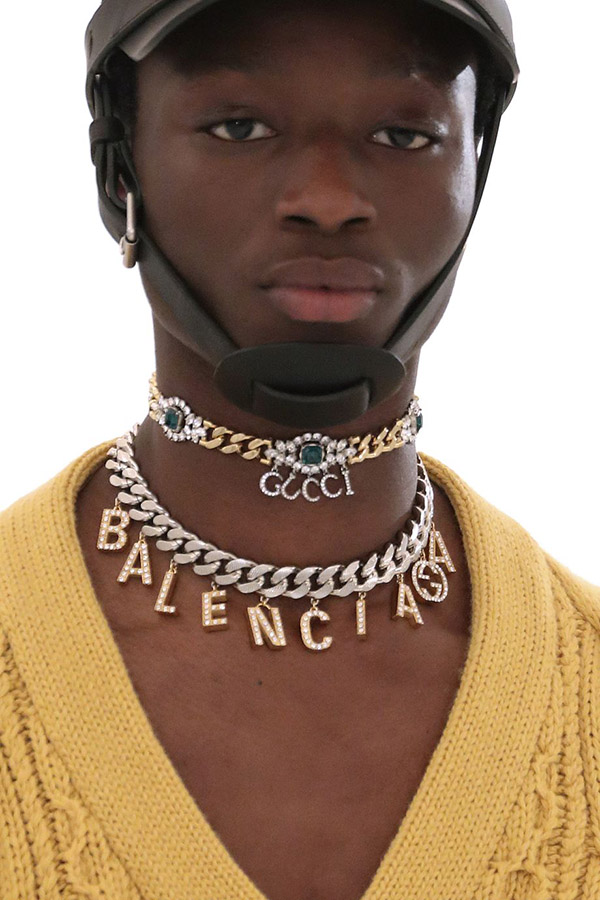 Netizens and fashion critics were quick to point out how these co-branding attempts looked like something out of the fake goods market, but then again, perhaps that's the point. (Exhibit A: the Florence house's Fake/Not Collection). Besides, these are brands that develop their respective clienteles from going against the current and mocking conventional notions of fashion.
Regardless what fans and haters alike think of this "hacking," you've got to give it to these guys for consistently breaking the mould for the love of fashion.
Browse the top looks from the Aria collection below.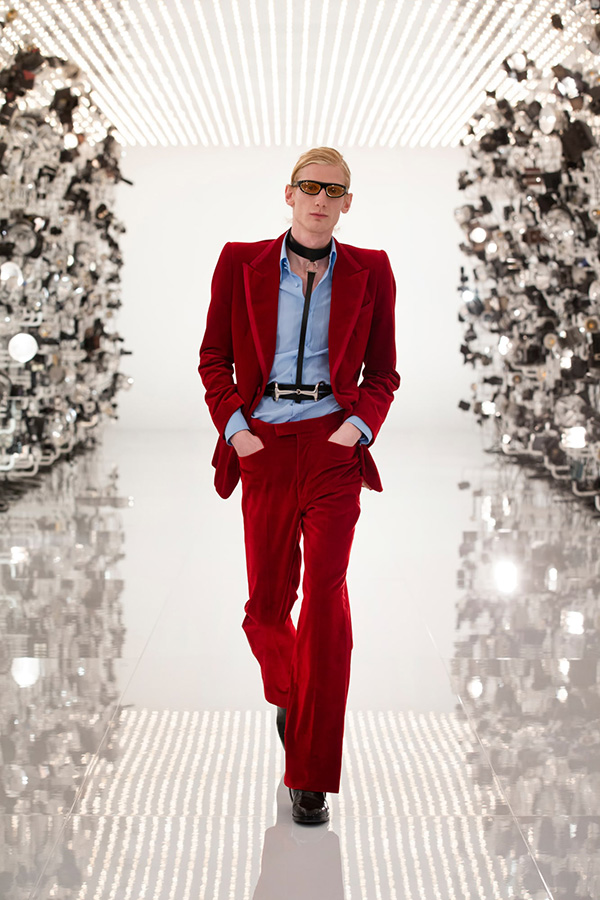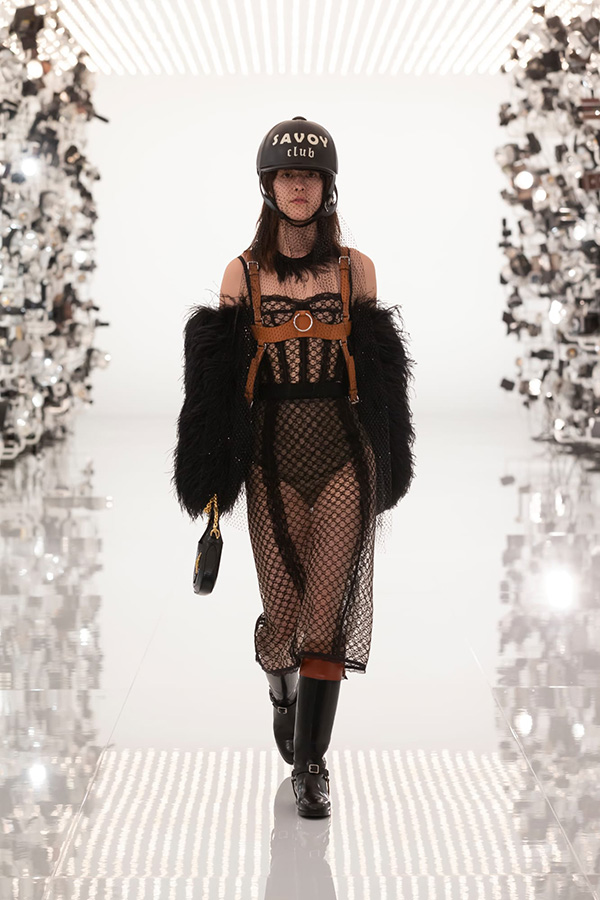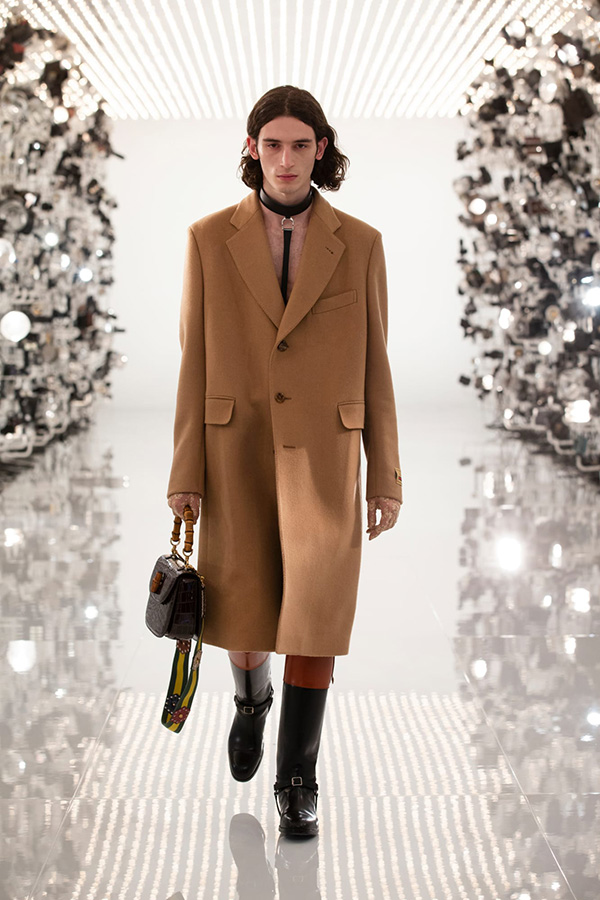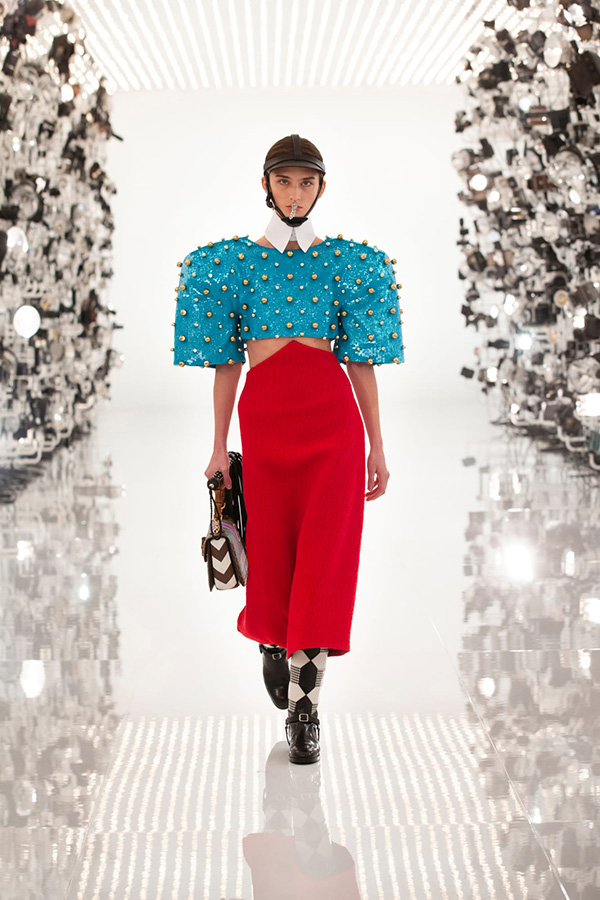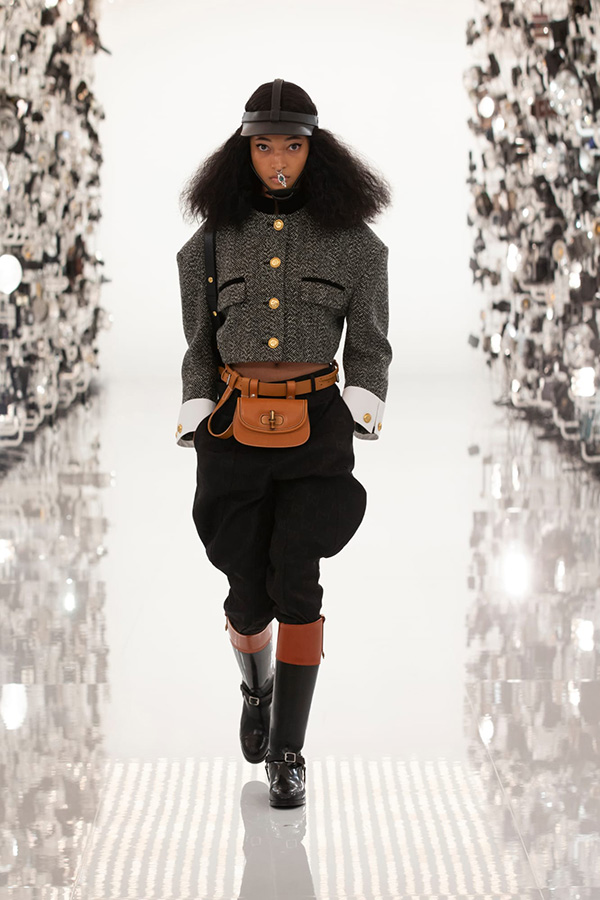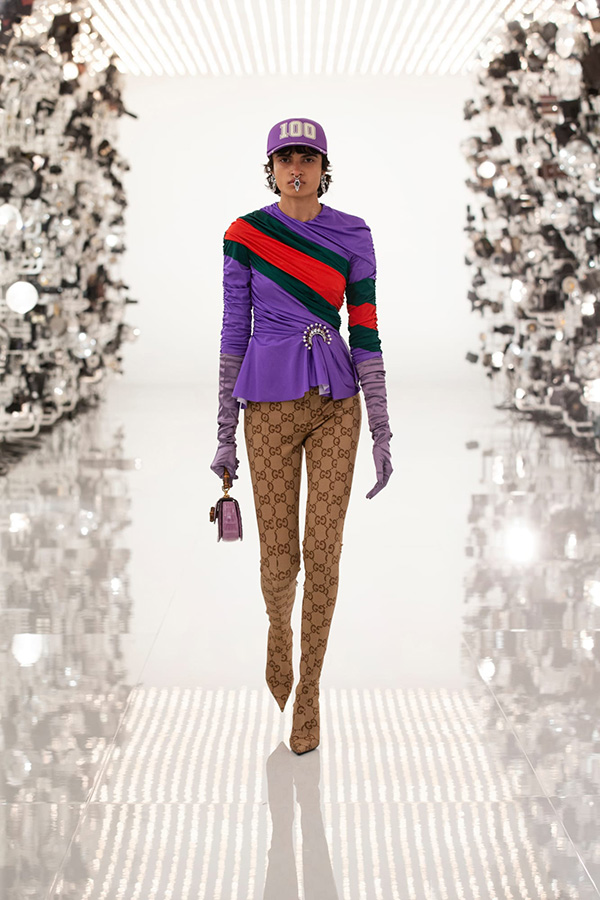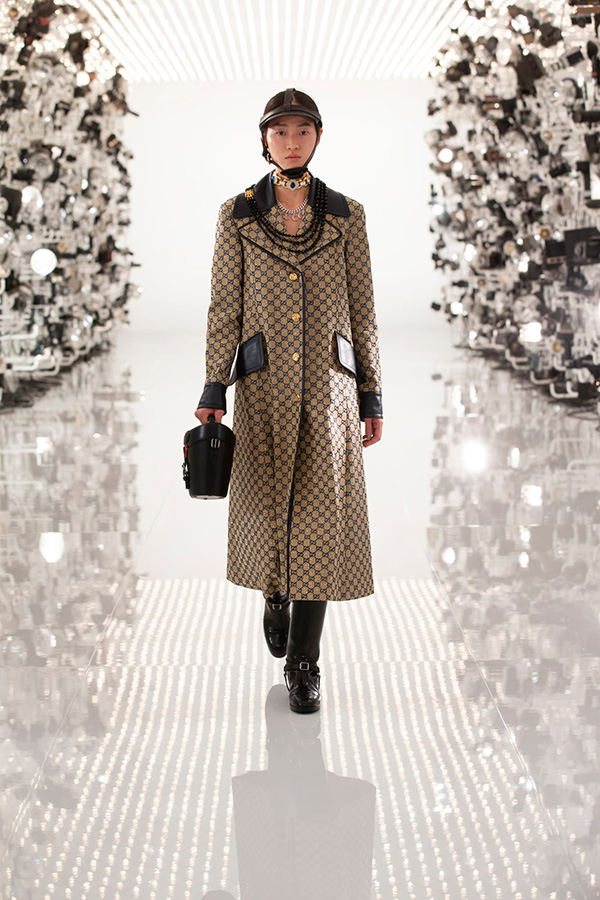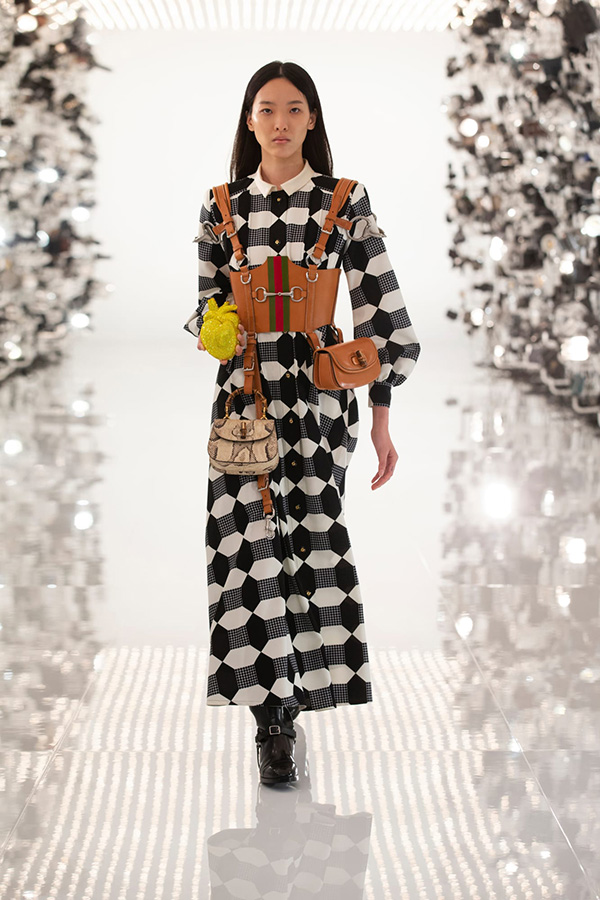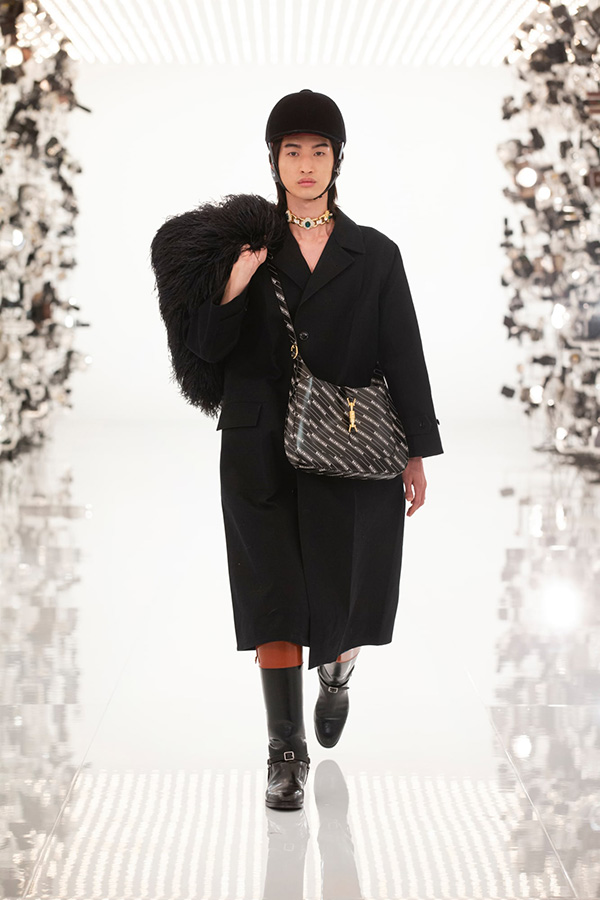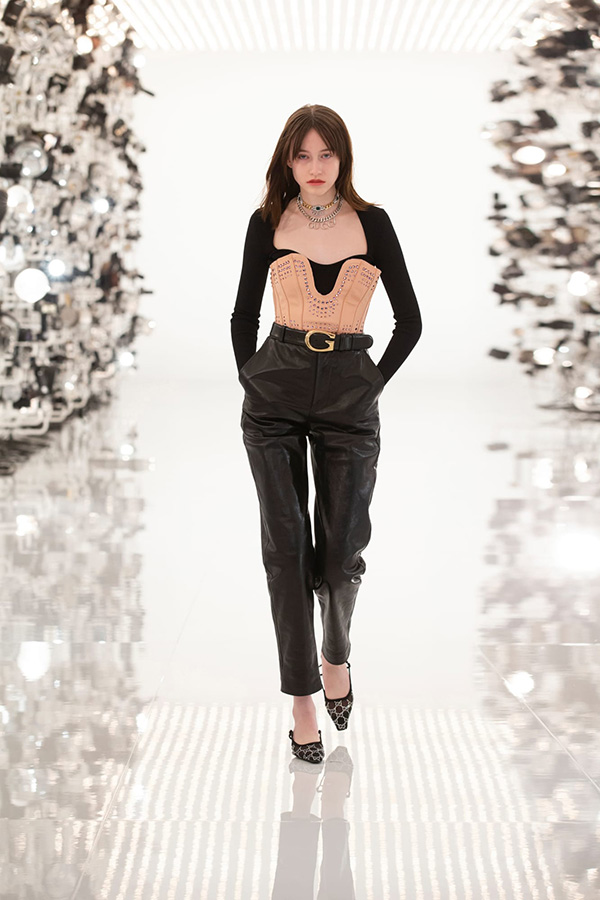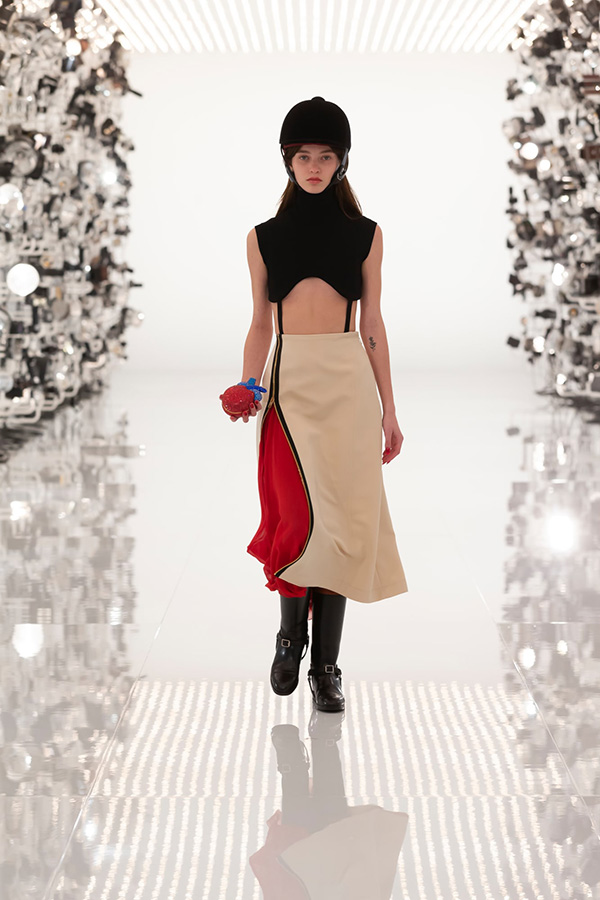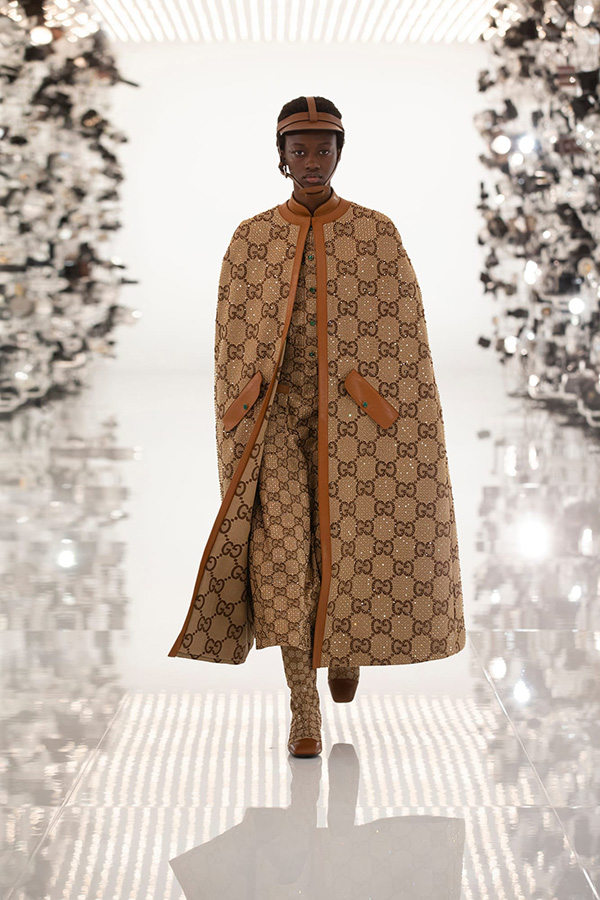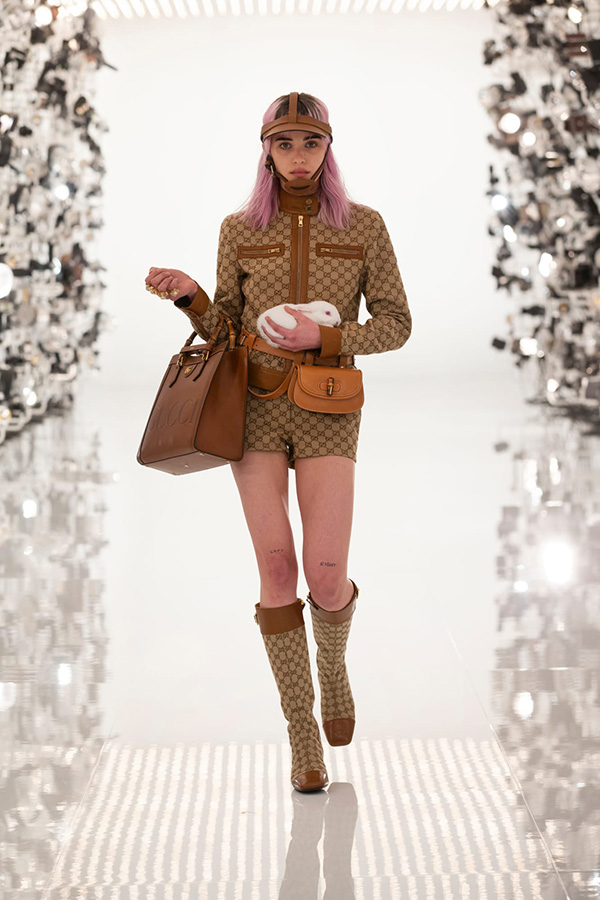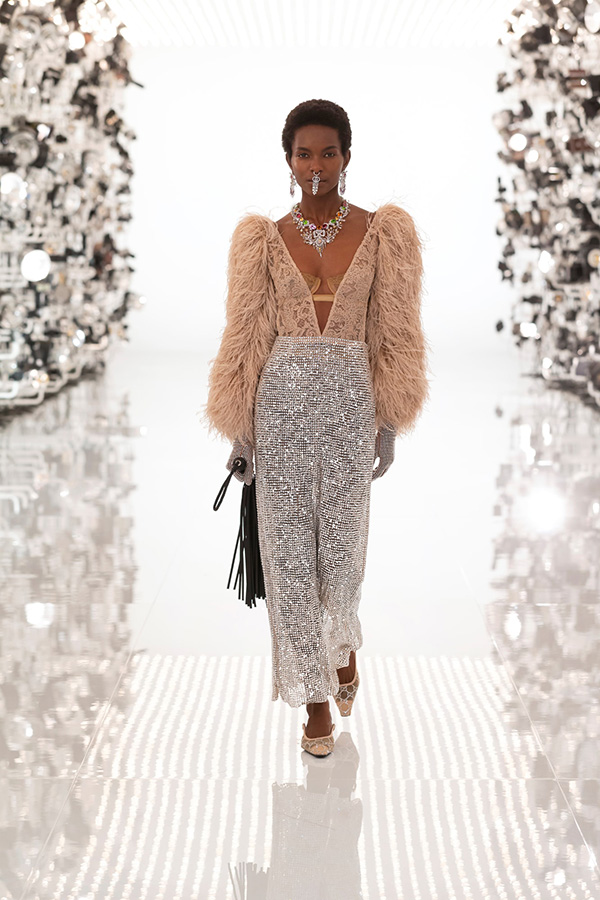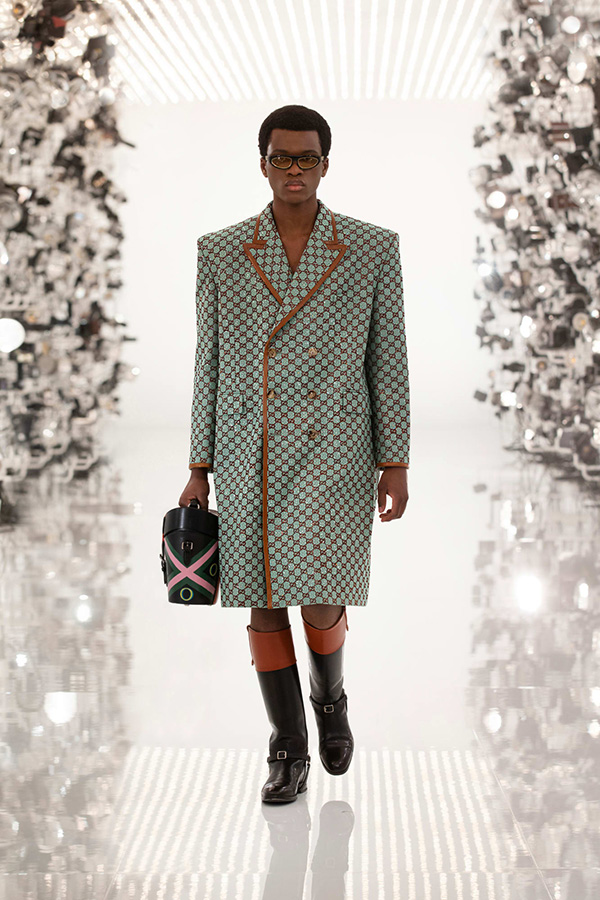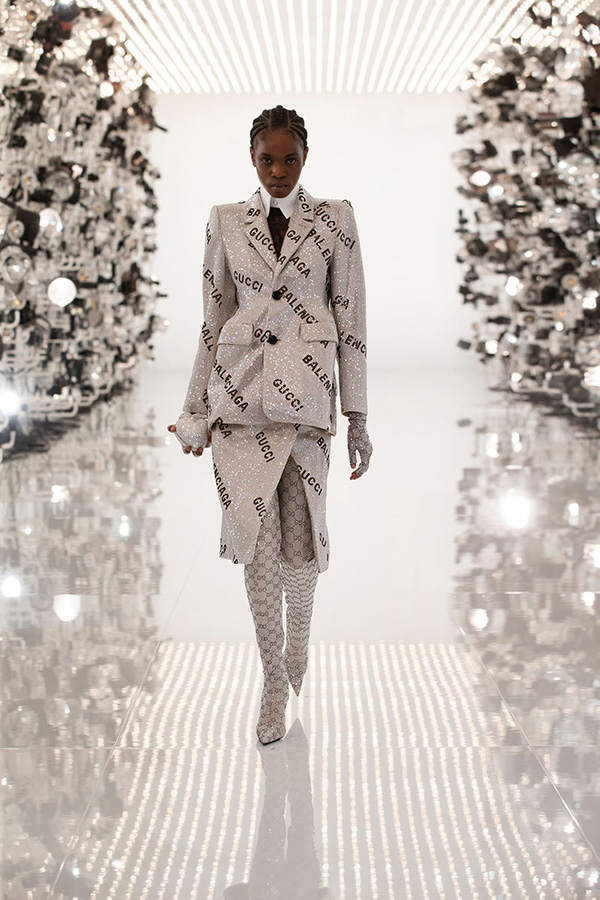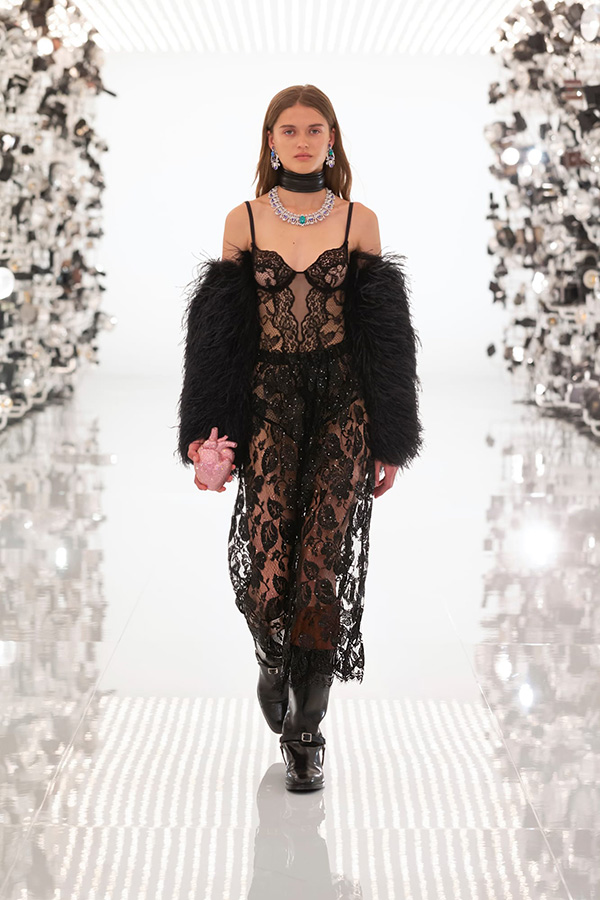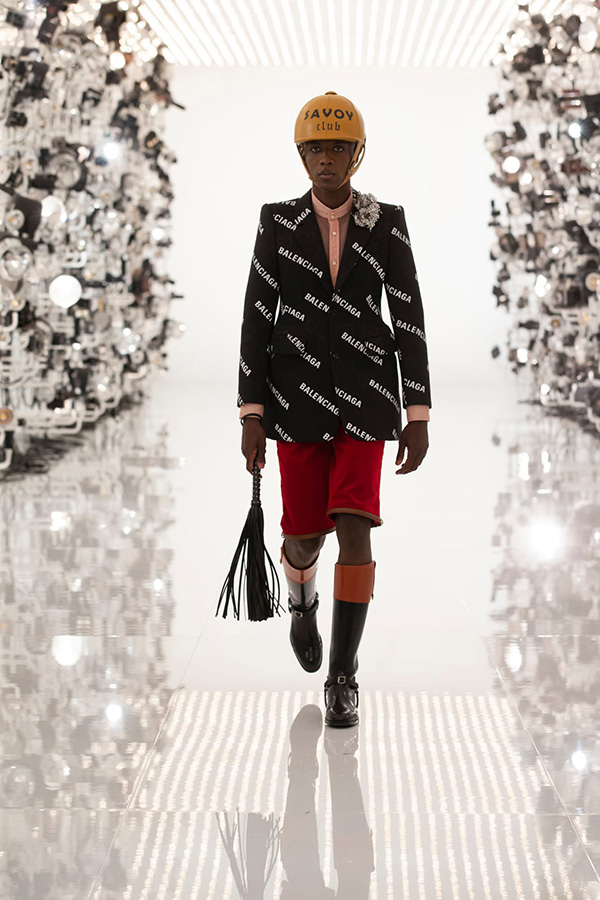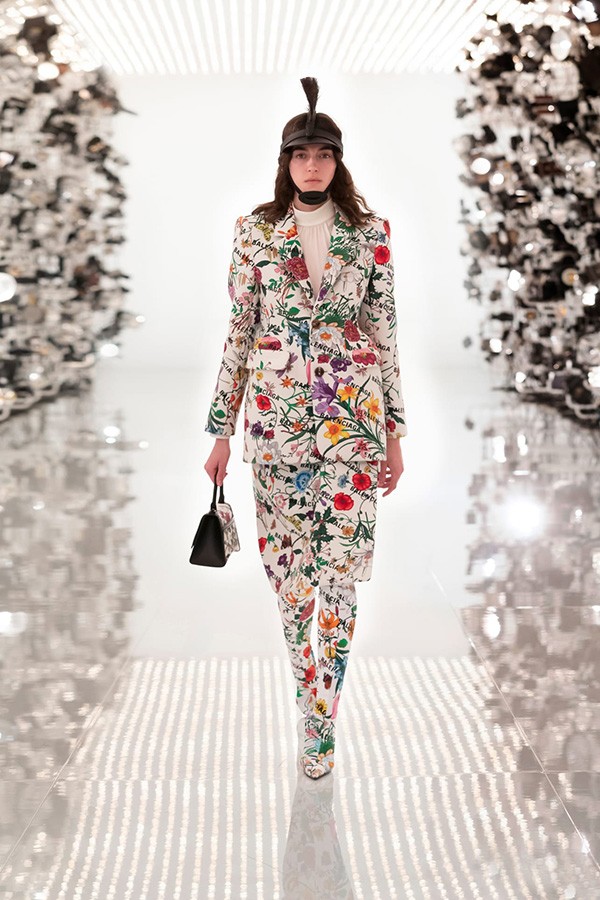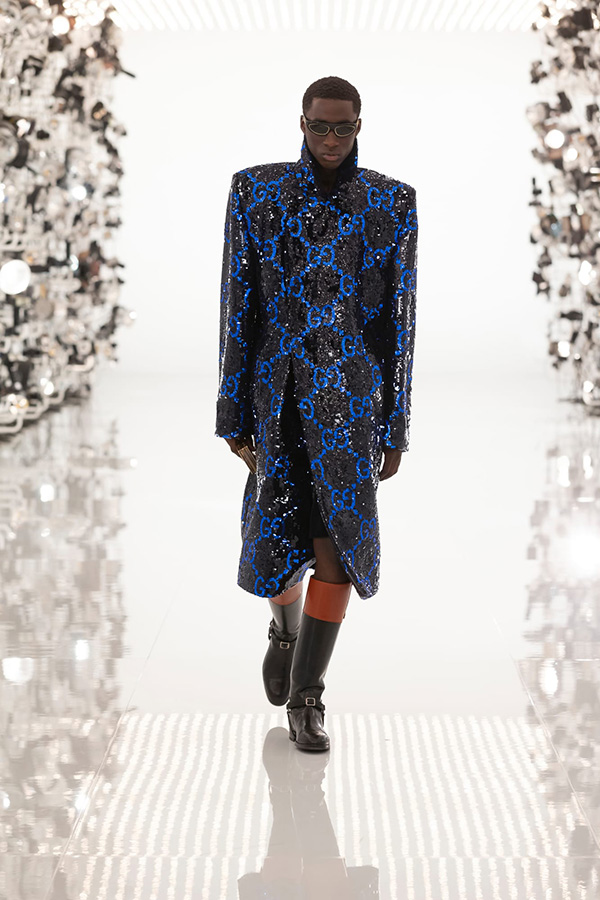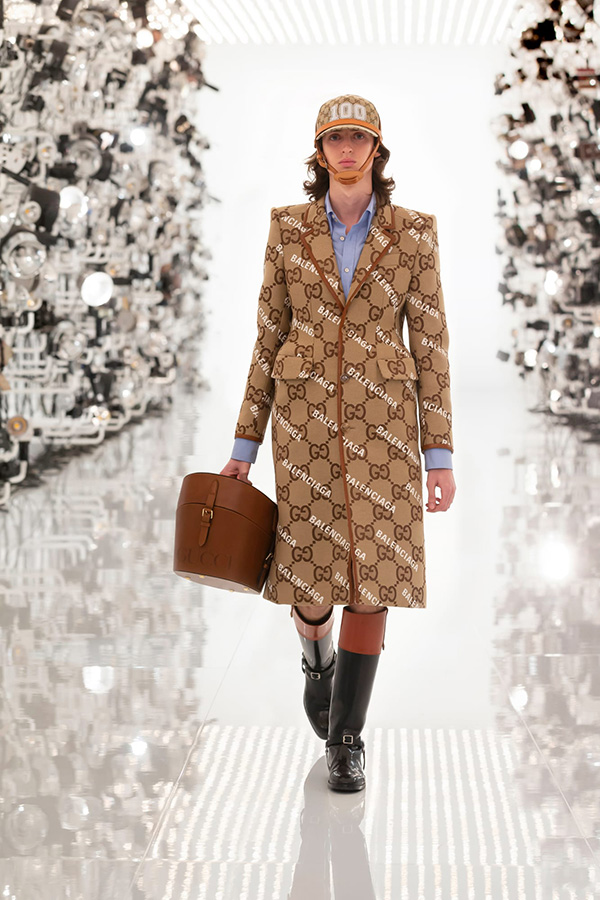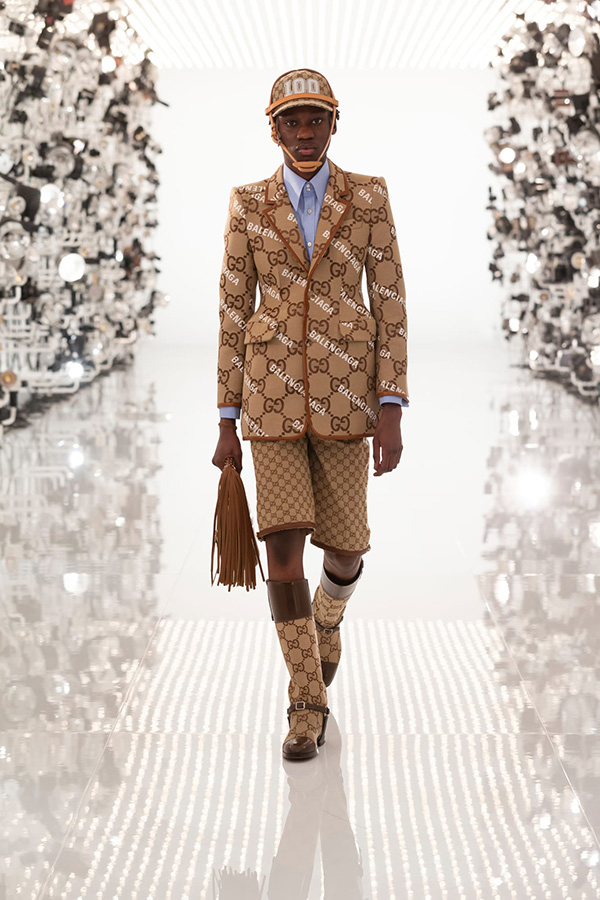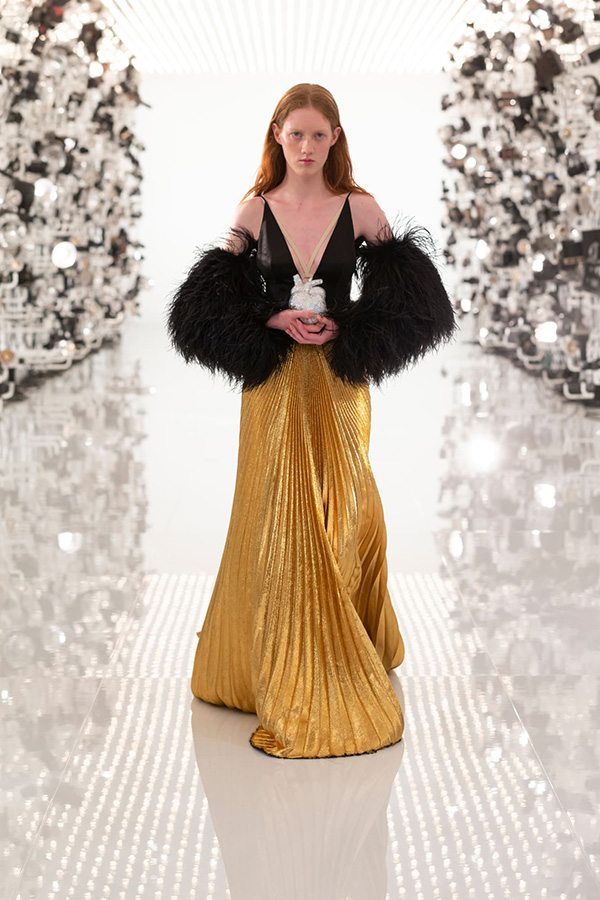 (swipe left for more)
Photos: Gucci