Gucci is no stranger to the world of gaming. Under Alessandro Michele's rein, the Maison has long employed marketing strategies to draw attention to its star products through various games that are accessible via the Gucci Arcade app on the App Store and Google Play.
Aside from the retro 8-bit arcade games that you'll find on Gucci Arcade or the brand's separate Tennis Clash collab, fans of Nintendo's best-selling Animal Crossing: New Horizons game can now live their Gucci dreams on the new GG Island, launched on the platform last month.
The result of a collaboration between the Maison and content creators from the Animal Crossing player community – namely LexPlay, KangGaming and Canton.Crossing – GG Island is designed to transport visitors into the eclectic world of Gucci and its signature fragrance, Gucci Guilty. Inspired by the #ForeverGuilty campaign film and scent, which celebrates liberty and freedom, the island features a series of mini games, special content and takeaway items that mirror the film's locations.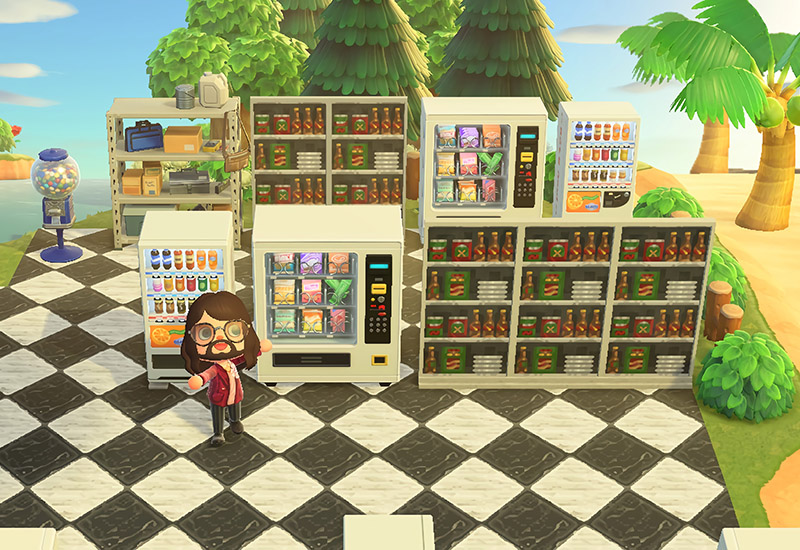 Exploring the island will find visitors at a laundromat, a supermarket and a hair salon, for instance, all of which are everyday American environments portrayed in the campaign film. Other specially designed areas include a Paparazzi Zone for photo opportunities and an Orchard Zone featuring ingredients in the fragrance's olfactory notes (mandarin, lilac and patchouli).
What's more, KangGaming has designed areas for musical chairs, a fashion show and an obstacle course for visitors to participate in. Following the island's release, the creator has previously taken to Twitch for a livestream to show viewers how to play the mini games together with other users.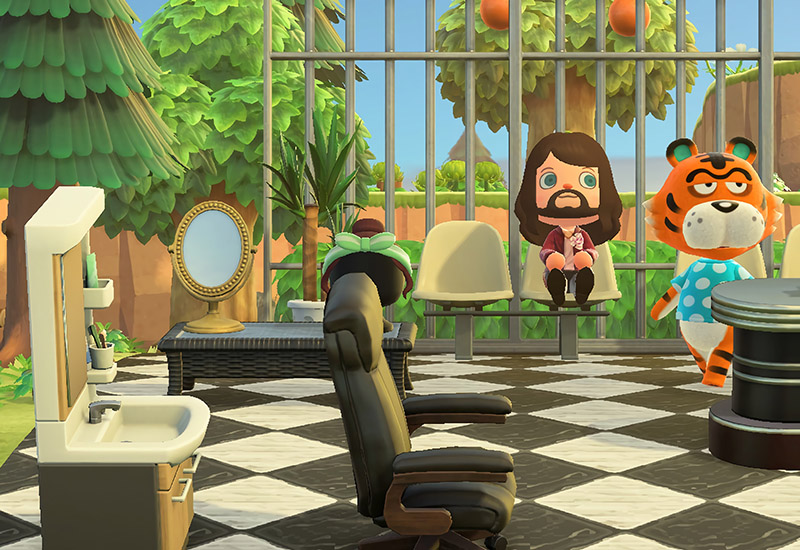 With Academy award-winning actor and musician Jared Leto as the face of the campaign, visitors can expect to bump into his avatar while touring the island, serving as its resident representative. The long-time collaborator of the House appears to be wearing the same outfit as in the film, which visitors can take back to their own island, along with a perfume shelf filled with Gucci Guilty scents, a tiger poster reminiscent of the mascot in the film, and a picnic blanket inspired by a real GG throw blanket – all custom designs by creator Canton.Crossing. Visitors can access the Custom Designs Portal near the island's Resident Services to find these takeaway items.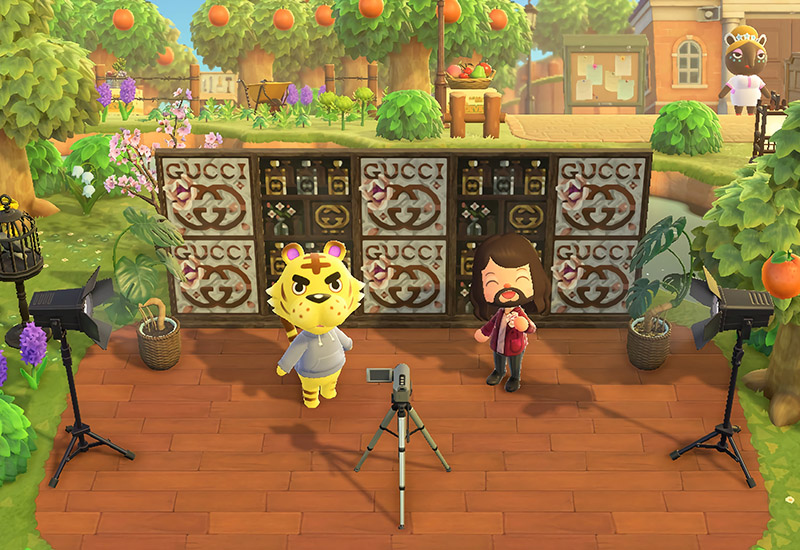 Gucci isn't the first to join the Animal Crossing club, as brands like Marc Jacobs, Valentino and Prada have all designed downloadable outfits at the peak of the game's popularity last year. As far as trends go, it most likely won't be the last either.
In case you haven't jumped on the bandwagon yet, catch a virtual tour of GG Island by LexPlay in the video below.
Visit GG Island via the Dream Address DA-9521-6770-1214.
Photos courtesy of Gucci