Actress and TV host Jasmine Suraya Chin's best-kept beauty tip is one anyone can apply at home: ice cubes.
As an actress and TV host (most recently seen in local blockbuster Paskal), Jasmine Suraya Chin is all too familiar with tight schedules and long working hours.
Between running from one shoot to another and then fitting in other industry-related events, time indeed is a luxury for the Sarawakian. Understandably, the demand of the job also takes a toll on her skin – all the more reason she makes it a point to follow a good skincare routine.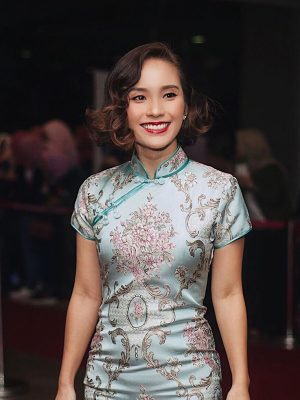 Her five essential skincare steps include cleanser, toner, serum, face oil and moisturiser. When she has more time to spare, she adds in a face scrub or exfoliator, eye cream and lip balm. And in the mornings, she never skips sunscreen.
But what intrigues us most is her beauty tip anyone can apply at home: ice cubes. Apparently, it's an age-old step used to smooth, soothe and even brighten the skin.
"When I wake up, after I wash my face before toner and after removing all my makeup before I sleep, I apply ice all over my face," she reveals.
Watch the video above to learn more skincare tips and how she takes care of her skin after having layers of makeup on throughout the day.
Also watch: How model Alicia Amin gets unready
---
We are giving one (1) lucky reader the chance to win a Sephora goodie bag worth RM1,000 of skincare products.
To be in the running to win, just follow these simple steps:
Like FirstClasse Malaysia and Sephora Malaysia on Facebook
Follow @firstclassemalaysia, @sephoramy and @jasmine_suraya on Instagram
Share this post on Facebook (make sure you set your visibility to Public)
Answer the questions below:
[This giveaway has closed]
This giveaway will end on Sunday, November 18th, 2018. The winner will be announced on our Facebook page on Monday, November 19th, 2018.
– This giveaway is open to readers residing in Malaysia except employees and the family members of FirstClasse Malaysia.
– Submissions close at 11.59pm on Sunday, November 18th, 2018.
– Please leave us with a working email at which we can reach you. The prize will go to the next participant should the selected winner fail to respond within 48 hours.
– FirstClasse Malaysia reserves the right to change the rules & regulation without prior notice.
Videography: Gan Yew Chin and Natalie Khoo