Miss Universe Malaysia 2018 Jane Teoh shares her favourite products to get unready with after a day out wearing makeup.
Miss Universe Malaysia 2018 Jane Teoh is no beginner in makeup, having experienced multiple makeup changes for different looks while she was competing in the pageantry. Then there's the runway shows and shoots she has modelled for brands like Alia Bastamam, Justin Yip Atelier and more.
But when she's out of the spotlight, the accounting and finance student is perfectly comfortable with a bare face. While the model cum beauty pageant titleholder is naturally blessed with a clear complexion, she also believes in following a good skincare regime to slow down the aging process of the skin to look best on camera – where aging signs tend to show.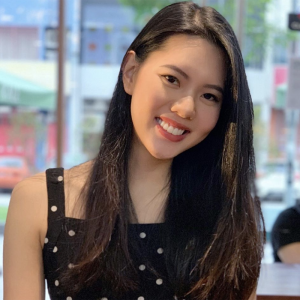 Commenting on her usual routine, she says, "I'm the kind of person where, once I find something that works for me, I will stick to it forever."
"I think it's important to know which products work for you because everyone's skin is different and everyone has different problems to their skin, so you have to really try and be open about the options," she advises.
Watch how she gets unready after a regular day out with a full face of makeup in the video above.
You may also like: Getting Unready With: Shikin Gomez
Videography: Anson Siau