This week, we're concluding our festive giftaway with a special gift edition of the revolutionary Dyson Supersonic™ hair dryer that comes with a complimentary display stand.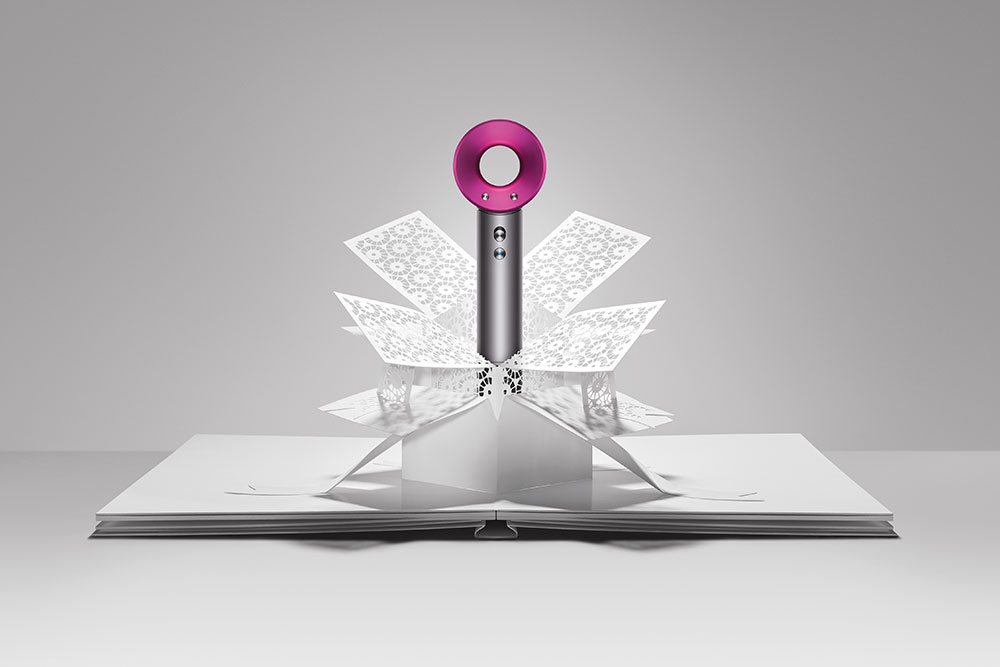 The countdown to Christmas day continues as we await the most wonderful time of the year. In celebration of the season of giving, FirstClasse is continuing its special Christmas giveaway of carefully selected gifts for each week of December.
This week, we're concluding our festive giftaway with a special gift edition of the revolutionary Dyson Supersonic™ hair dryer.
Putting aside conventional ideas of a hair dryer, Dyson set out to create a new appliance designed with engineering excellence. The brand conceptualised a new kind of hair dryer using fast but focused airflow with balance, allowing it to intelligently control temperature to help protect hair from extreme heat damage whilst preserving its natural shine.
Building on this concept, the Dyson Supersonic™ is operated with the Dyson digital motor V9 that's small, light yet powerful. The motor is fitted within the handle and spins at 110,000rpm, which is five times faster than a Formula One car engine.
Meanwhile, its innovative Air Multiplier technology allows the nozzle to deliver 41 litres of steady airflow to dry hair effectively. An on-board intelligent heat control system maintains the airflow temperature at below 150˚C to prevent heat damage, whilst a built-in microprocessor regulates the temperature of the double-stacked heating element.
Combining advanced design with exceptional engineering, it's no wonder the resulting Dyson Supersonic™ has won many awards and remains a best-seller in its category.
Now specially for this festive season, Dyson has released a gift edition in an iron and fuchsia colourway that comes with a complimentary Dyson-designed display stand with magnetic attachments (worth RM369).
Learn more about the Dyson Supersonic™ hair dryer at the official website here.
---
We are giving one (1) lucky reader the chance to win the Dyson Supersonic™ hairdryer gift edition in Iron/Fuchsia worth RM1,799.
To be in the running to win, just follow these simple steps:
Like FirstClasse Malaysia on Facebook.
Follow us on Instagram @firstclassemalaysia.
Follow Dyson on Instagram @dysonhair.
Share this post on Facebook (make sure you set your visibility to Public).
Answer the questions below:
[This giveaway has ended.]
This giveaway will end on Wednesday, December 25th, 2019. The winner will be announced on our Facebook page and Instagram story on Thursday, December 26th, 2019.
Terms & Conditions:
– This giveaway is open to readers residing in Malaysia except employees of FirstClasse Malaysia and their family members.
– By submitting an entry in this giveaway, you are giving your consent to FirstClasse Malaysia to collect and process your personal data.
– Submissions close at 11.59pm on Wednesday, December 25th, 2019.
– The winner of this giveaway will be selected at random.
– Please leave us with a working email at which we can reach you. The prize will go to the next participant should the selected winner fail to respond within 48 hours.
– FirstClasse Malaysia reserves the right to change the rules & regulation without prior notice.