It's our second week of Giftaways and this time it's a gift for your skin!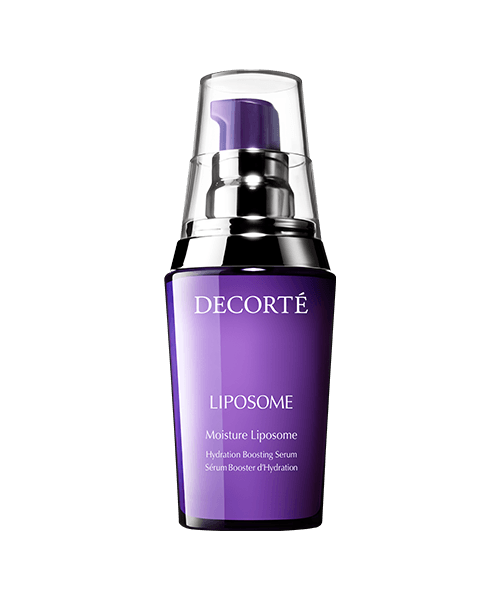 The countdown to Christmas day continues as we await the most wonderful time of the year. In celebration of the season of giving, FirstClasse is continuing its special Christmas giveaway of carefully selected gifts for each week of December.
For this week, we have a special treat for your skin, so you can have that warm Christmas glow. Stand a chance to win three of Decorté's Moisture Liposome Limited Edition Hydration Serums worth RM1,860 for yourself and two friends!
The Japanese brand's Moisture Liposome is a moisture booster serum that is designed to boost your skin's hydration performance, because it is made up of 'phospholipids', which are a major component of the cell membrane.
Multi-layered liposomes replicate the lamellar structure of the skin's cell membranes, thereby acting as a hydration booster for your skin, while repairing the skin's protective barrier to protect from external harm.
Decorté's Moisture Liposome contains trillions of these liposomes, ensuring that your skin is deeply hydrated and has the glow that you need these holidays. Fun fact, the Moisture Liposome serum is also the number one bestselling serum in Japan!
Browse Decorté's serum collection here or visit the official website to shop more products.
---
We are giving one (1) lucky reader the chance to win three of Decorté's Moisture Liposome Limited Edition Hydration Serums worth RM1,860 for yourself and two friends!
To be in the running to win, just follow these simple steps:
Like FirstClasse Malaysia on Facebook.
Follow us on Instagram @firstclassemalaysia.
Follow Decorté on Instagram @decortebeauty
Share this post on Facebook (make sure you set your visibility to Public).
Answer the questions below:
[This giveaway has ended]
This giveaway will end on Sunday, December 15th, 2019. The winner will be announced on our Facebook page and Instagram story on Monday, December 16th, 2019.
Terms & Conditions:
– This giveaway is open to readers residing in Malaysia except employees of FirstClasse Malaysia and their family members.
– By submitting an entry in this giveaway, you are giving your consent to FirstClasse Malaysia to collect and process your personal data.
– Submissions close at 11.59pm on Sunday, December 8th, 2019.
– The winner of this giveaway will be selected at random.
– Please leave us with a working email at which we can reach you. The prize will go to the next participant should the selected winner fail to respond within 48 hours.
– FirstClasse Malaysia reserves the right to change the rules & regulation without prior notice.