The businesswoman, wife, and new mother is determined to design a childhood that's "as normal as possible", despite social media scrutiny and the lucrative call of childhood fame.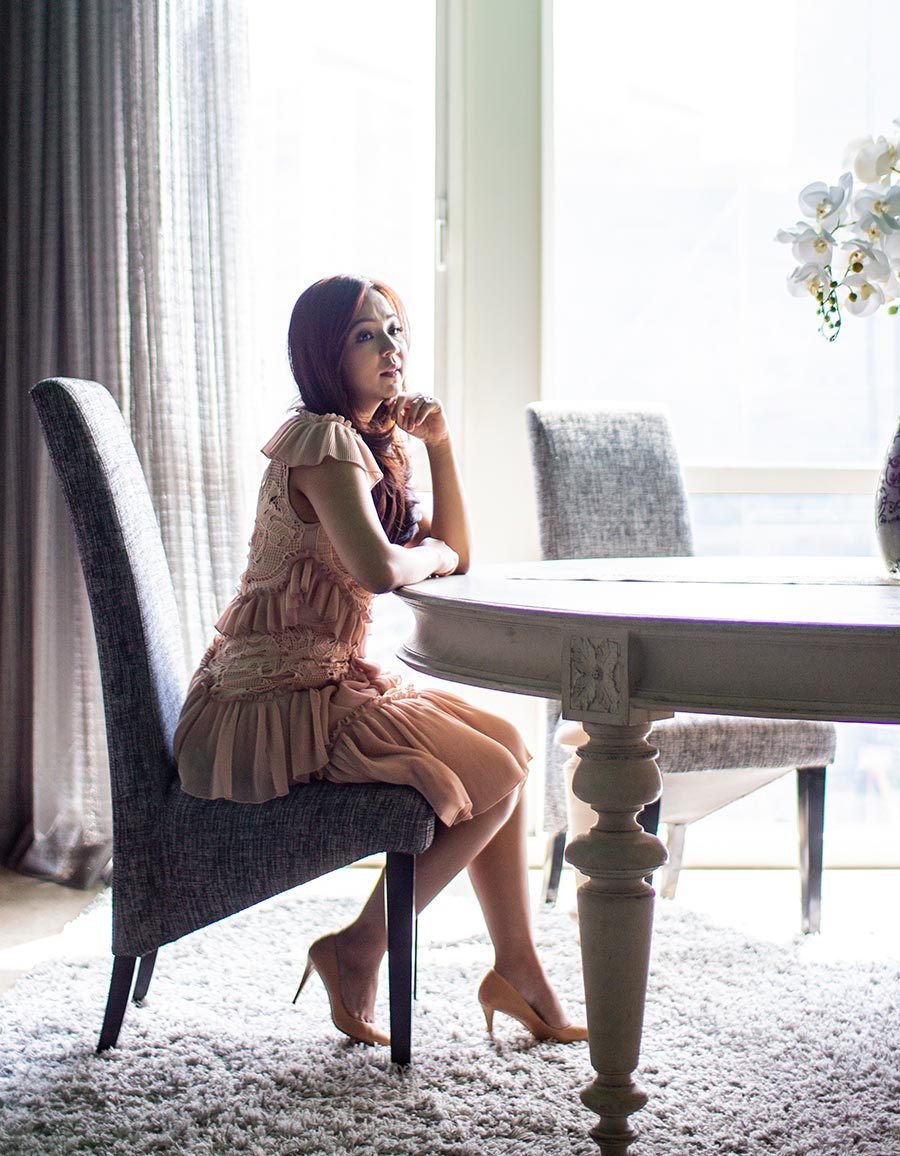 Nina Ismail Sabri mothers a potential celebrity. Consider the facts: Jeanelle Nika Mandagie is the long-awaited child to one of Malaysia's power couples, Nina and her fashion designer husband Jovian Mandagie. @princessmandagie is just over six months old, but already has a 109,000-strong following on Instagram. Her page is filled with snapshots of her being a professional baby – attempting to crawl, frowning, smiling cheekily, sleeping, playing with friends. Nina's feed is filled with much of the same.
"I can already tell she's smart – she's going to rule my life!" Nina shares, welcoming us into her home to talk about her motherhood journey. It's all still new to the 30-year-old, but she's getting the hang of it.
"Since becoming a mother, I've become more careful and paranoid," she reveals. Whether its choosing organic products or going on high alert every time she's out with Jeanelle, Nina admits motherhood resets her carefree spirit in line with something greater than herself.
Baby #3 comes first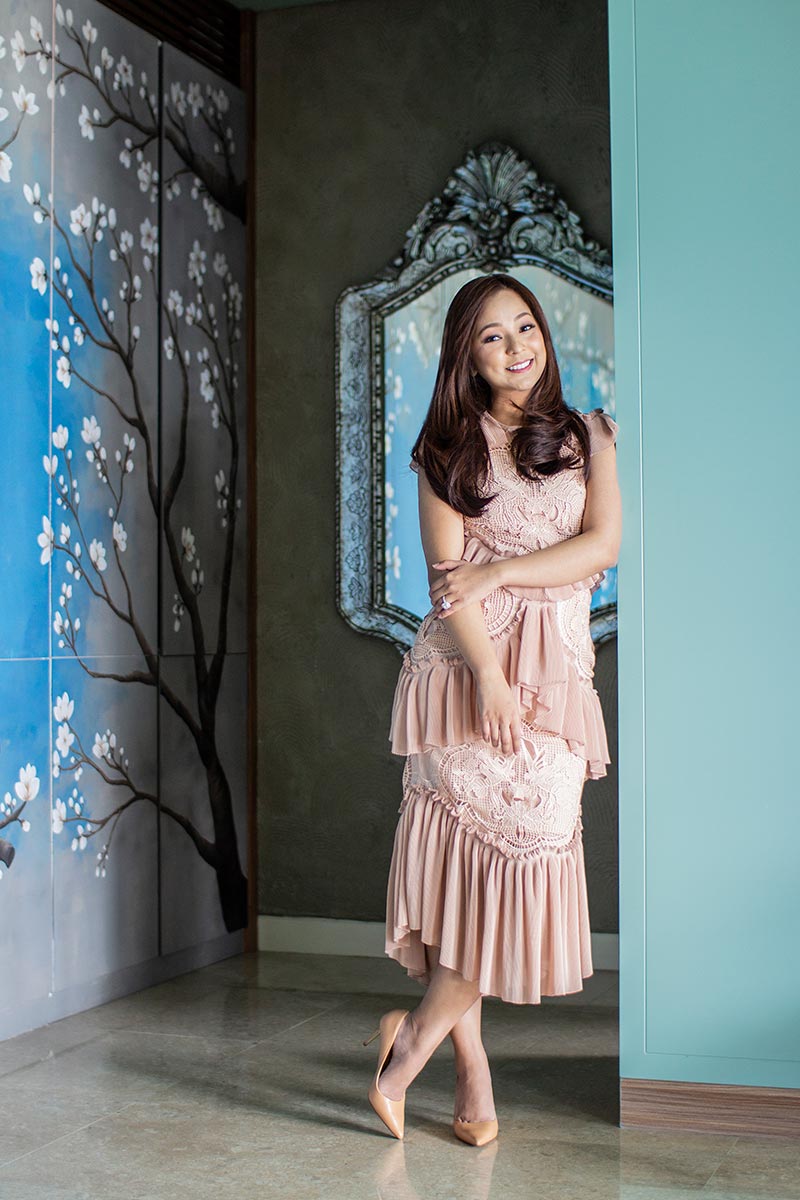 Nina herself grew up in the public eye, to a certain extent. Politician father Ismail Sabri Yaakob inculcated an appreciation for hard work in all his children, never allowing them to ride his coattails. As a result, charting her own career path was always in the works.
"I always wondered why my mother worked when my father was doing well enough for the family," Nina says. "My mother would tell me, 'As women, we need to prove something to ourselves.' I studied hard and believe I have the potential to do great things for myself, so why not?"
With business, there is room for trial and error – but there's only one chance to get it right with my baby!
Perhaps this go-getter attitude (paired with a cheery disposition) underscores her relationship with Jovian, a self-made top designer. After marriage, they took three years to focus on building themselves and their businesses, ticking off destinations and dreams off the bucket list before expanding their new family.
"When I started my business, I told Jovian that having any new business is like a baby. You can't have another baby three months after having the first one!" she jests, but her point is crystal clear. Nina is a woman of focus and determination – you see it in the way her eyes light up when talking about any of her 'babies'.
Peterana Kindergarten in Bangsar is now five years old, while her women-only hair saloon, Capello by Nina, has expanded to four locations throughout the country. In retrospect, Nina is glad she took the time to establish her businesses before Jeanelle came along.
https://www.instagram.com/p/BiuCfOCnovJ/?taken-by=princessmandagie
Nina has always loved children, and opening a kindergarten afforded her a supporting role in caring for them. By the time it was her turn to be a mother, diapers, showers, and feeding were familiar topics.
"Adapting to an infant is a whole other experience," she clarifies, "but Peterana definitely prepared me to take care of kids. I deal with people in both my businesses, and that's unpredictable. I need to be sure I'm always alert."
Nina is heavily involved in both businesses till today, even if her princess is her primary focus. The new mother swears by sticking to a strict schedule, both for herself and the baby. This way, Jeanelle builds a healthy routine while Jovian and Nina design their own busy schedules around the latest addition to their family.
"With business, there is room for trial and error – but there's only one chance to get it right with my baby!" she laughs. "With her, I do a lot of research, talk to a lot of other parents. I want to make sure I do everything perfectly."
"I don't want her growing up thinking she's famous"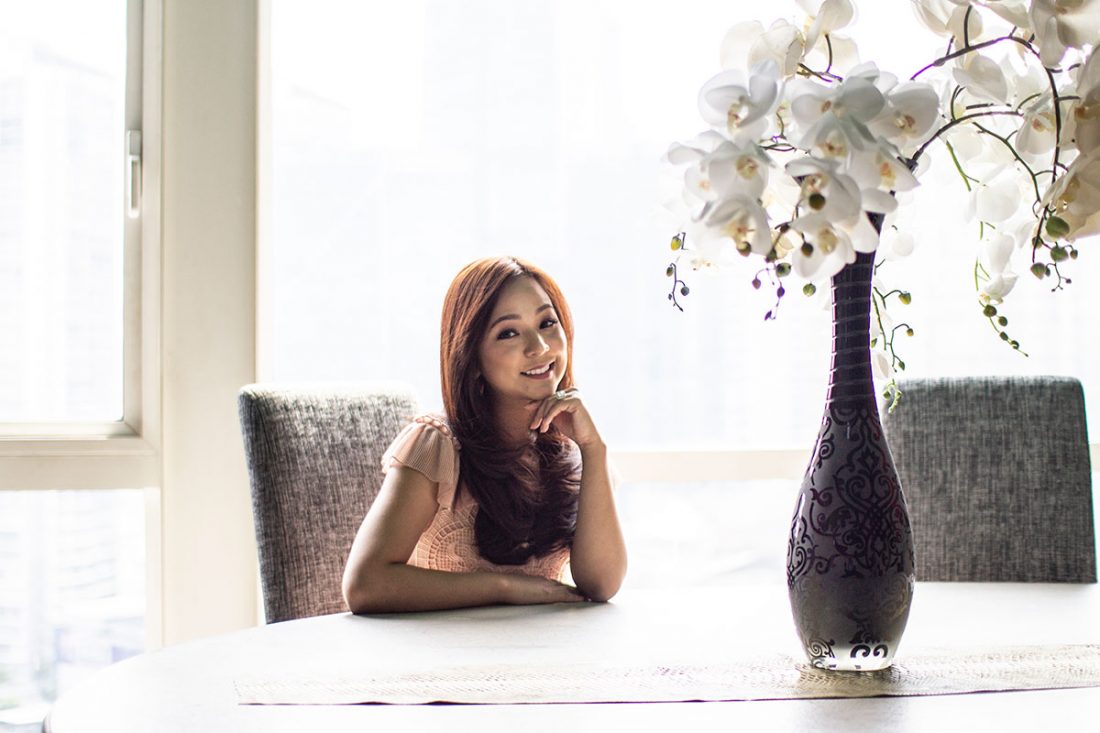 Having experienced the best of two upbringings between them, Nina and Jovian are consolidating their parents' best efforts in their own parenting approach.
"We want her to understand that things don't come easy," Nina stresses. That's why you won't find little Jeanelle endorsing products or starring in ads – Nina is learning to downplay her baby's fame so she can have a normal childhood.
"She's exposed on Instagram because I want people to know her – many were waiting on her presence and wishing us well," Nina shares. "But I also don't want her growing up thinking she's famous. She's already getting the attention but I don't want her to ride on our success," she says, echoing her own parents' principle.
Raising Jeanelle in solid grounding then becomes paramount – something Nina is glad to see Jovian so involved in. As a husband, he's ever-encouraging of her personal and career goals; as a father, he's constantly involved and always engaged. So are her parents, who offer advice and support, but never interfere in the young couple's parenting decisions.
Always do what's best for yourself and your baby. Never compare yourself to others.
Motherhood has already thrown a couple of curveballs at Nina, particularly physically. Her petite frame called for a C-section delivery after 12 hours of labour. Then, of course, her body expanded in ways she never expected.
"All first-time mothers go through different physical and emotional changes," she says, "so you have to do what's best for yourself and your baby. Never compare yourself to others," she advises.
We wrap up our chat and shoot in under an hour – Nina is a busy woman after all – and as we leave, I ask if she sees herself having more children. Her answer is not only positive – it's planned to a T.
"Jovian and I will probably settle for three kids (she wants two while he wants four), and I want to have them all by the time I'm 35," she says. Nina Ismail Sabri knows better than to leave the future of her family to chance.
Follow Nina's journey on Instagram.
Photography: Gan Yew Chin