11th July, 2017
Avenue K Rooftop
Urban Decay Naked Heat launch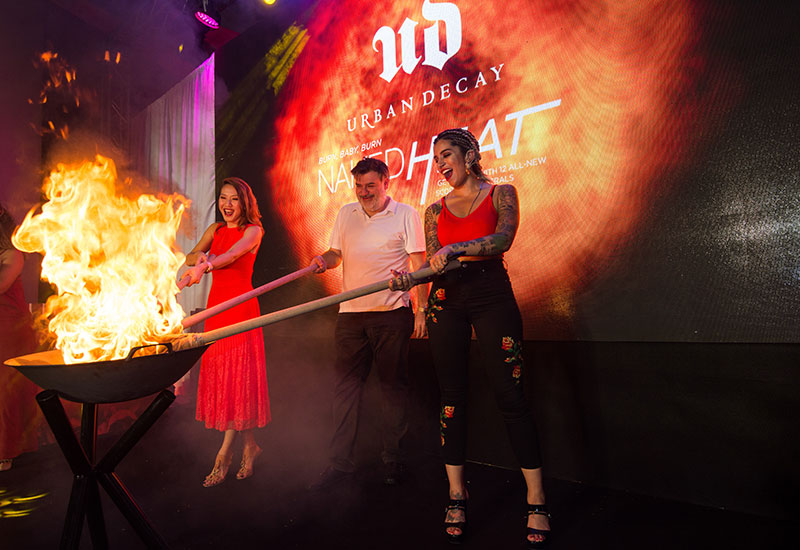 Sook Ping, General Manager, Malek Bekdache, Managing Director of L'Oreal Luxe Malaysia, and Amanda Rodriguez, UD's Artist-In-Residence and Global Artist, lighting up the fire pit to officiate the launch. (swipe left for more photos)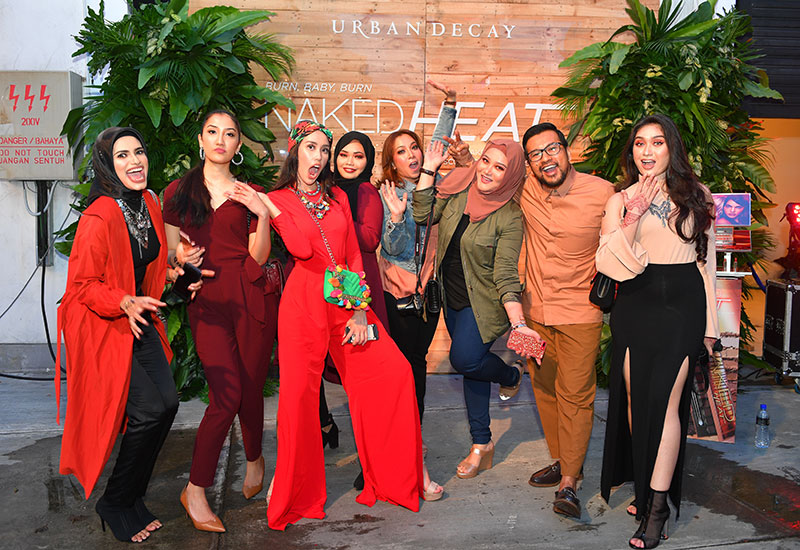 Ieedah Kadir, Alyaa Syed, Eika Azam, Titi Athirah, Ferra Rossa, Shazreeyana Shukri, Tiar Zainal and Myra Muzaffar.
Hanie Hidayah, Amanda Chaang and Shermaine Wong.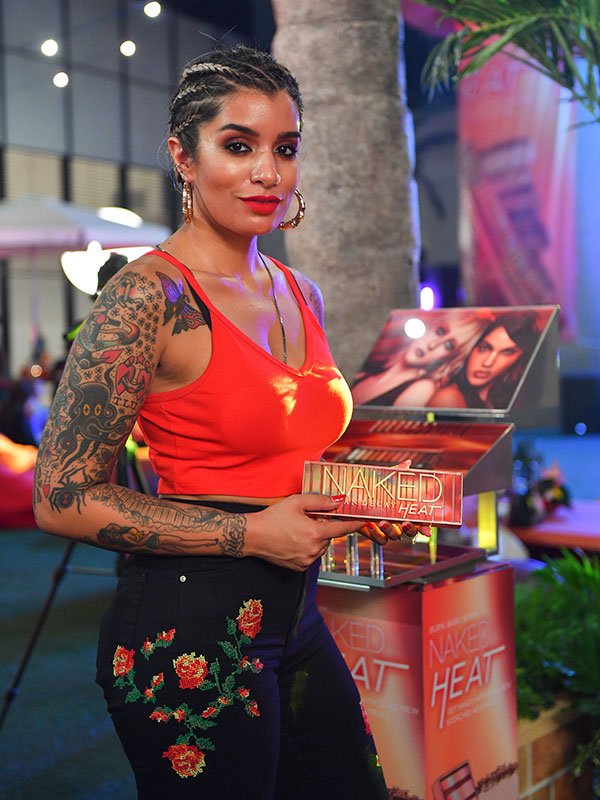 Amanda Rodriguez presenting the UD Naked Heat eyeshadow palette.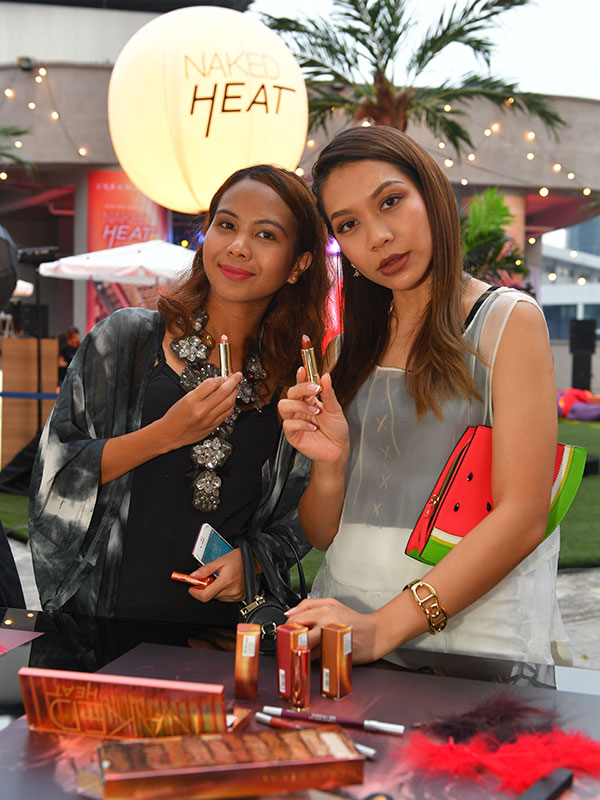 Kayda Aziz and Hunny Madu playing around with the new Naked Heat collection at one of the flatlay makeup stations.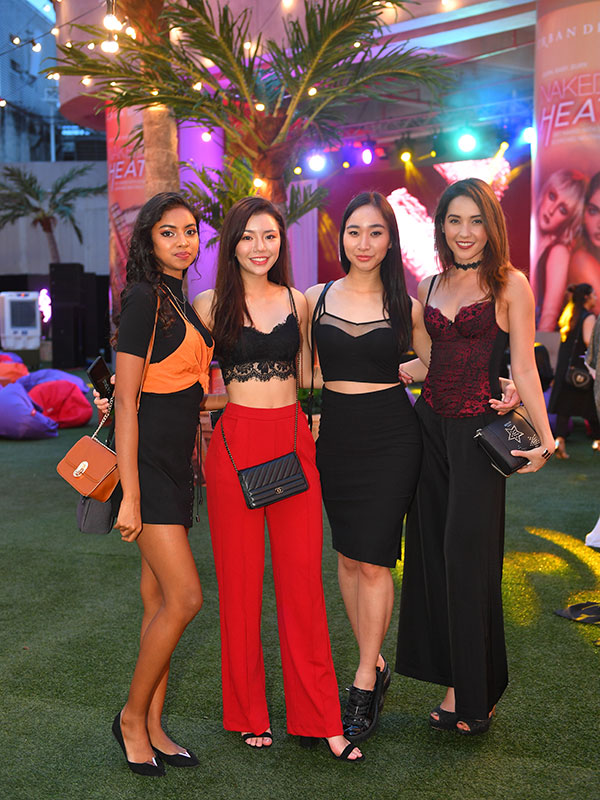 Sonali Silvaa, Josephine Yap, Melissa Th'ng and Brynn Lovett.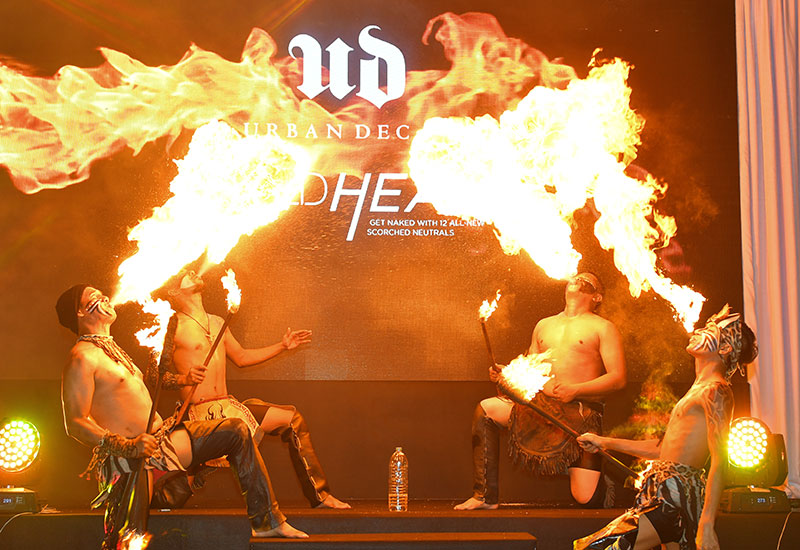 Professional fire-breathing performers turning up the heat at the launch.
Amanda Rodriguez presenting a live demonstration on how to use the Naked Heat collection on DeFam member, Sophia Liana.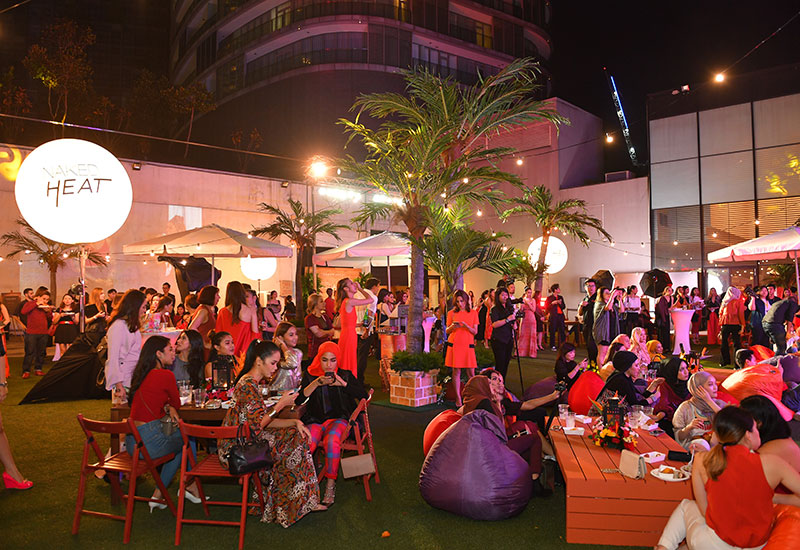 Guests at the Naked Heat launch were all decked in their fiery festival outfits.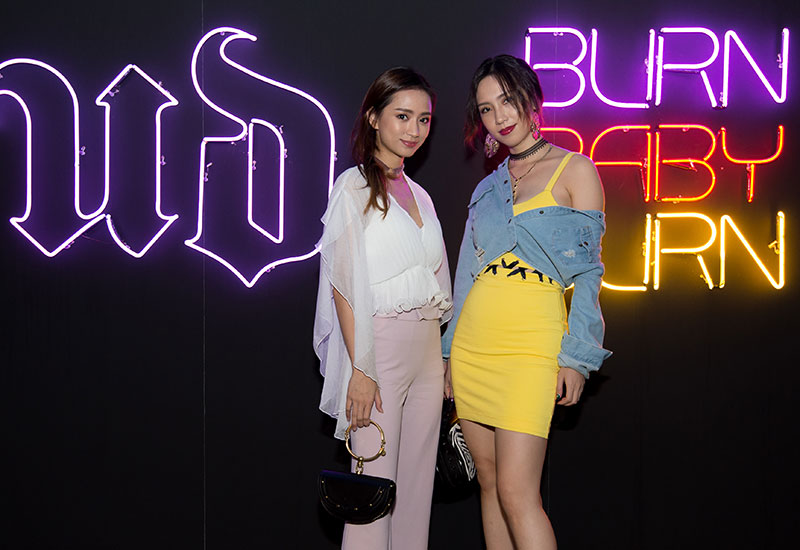 Evonne Teah and Ilinca Tan at one of the neon-lit photo walls.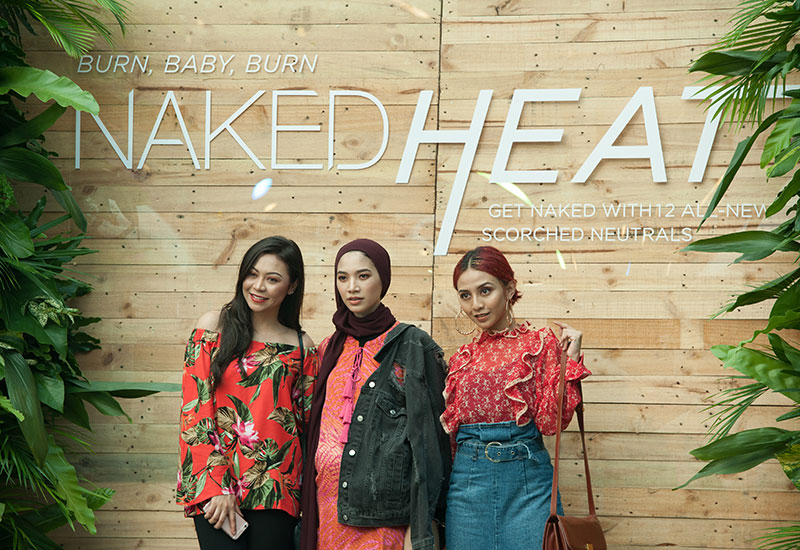 Sophia Liana, Narisa Soraya and Manggis at another photo wall.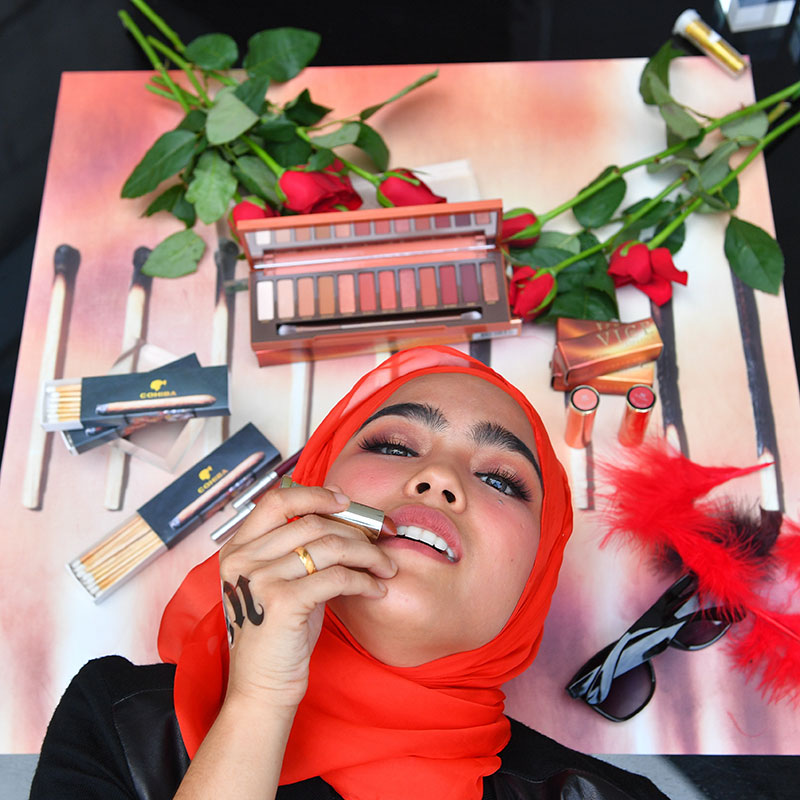 Elfira Loy won the Flatlay Contest with her creative photography skills, walking away with RM1,000 worth of UD Products!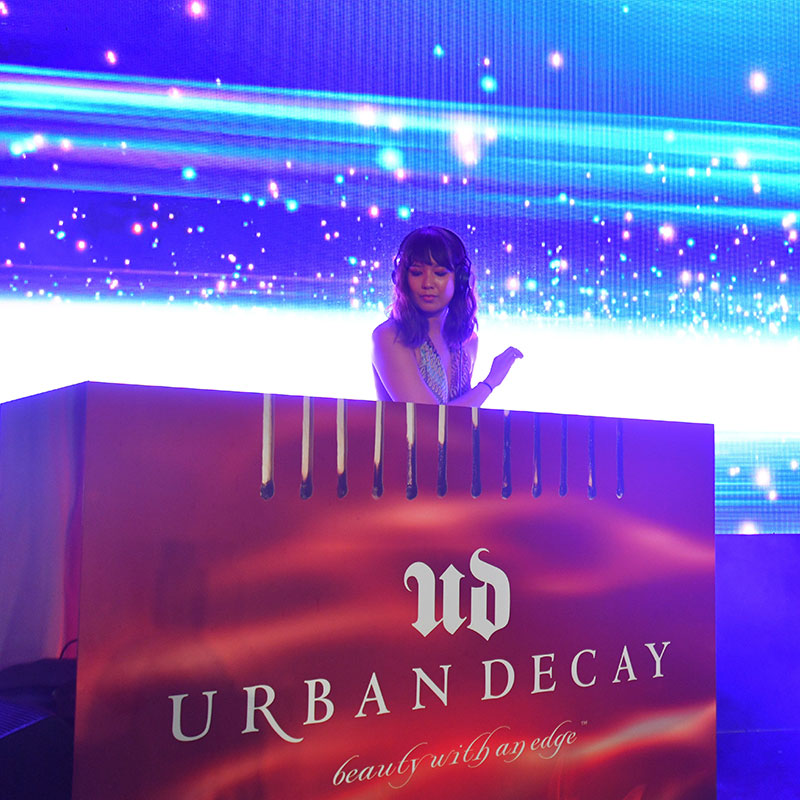 DJ Irama dropping her hottest beats to entertain guests throughout the evening.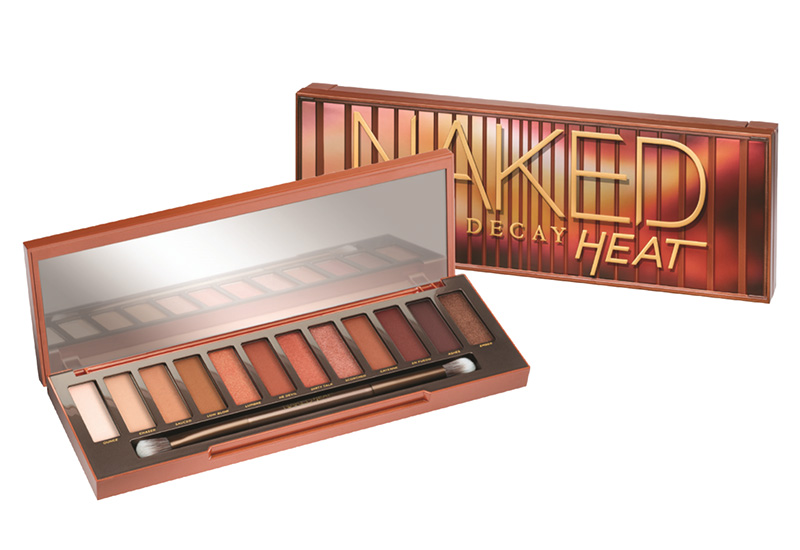 The new Urban Decay Naked Heat eyeshadow palette.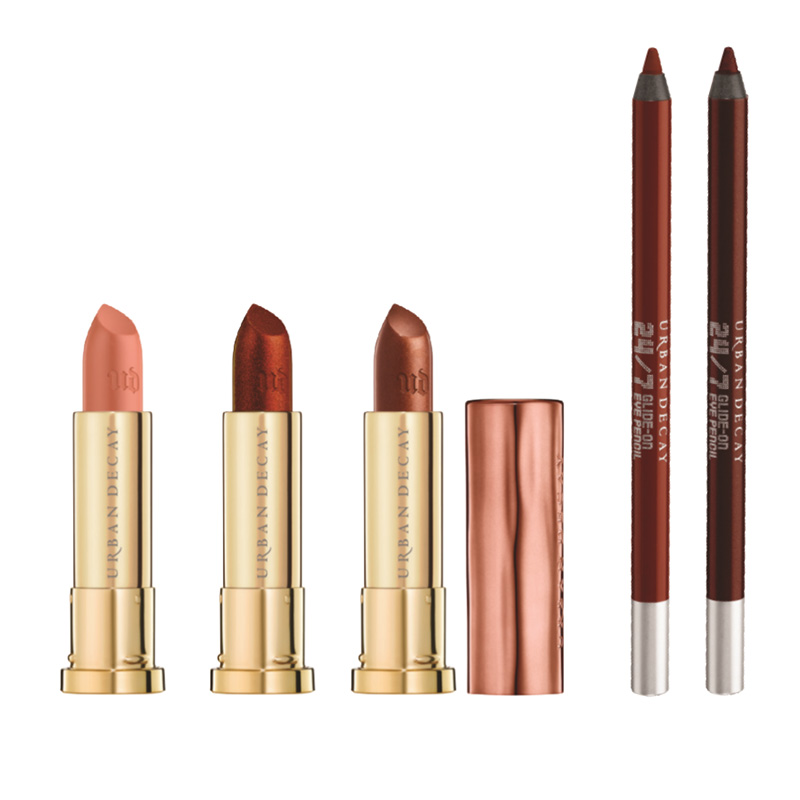 The new limited edition Urban Decay Naked Heat Vice Lipsticks and 24/7 Glide-On Eye Pencils.
In one of the most anticipated makeup launches of summer 2017, Urban Decay set Avenue K's rooftop on fire with a mini festival to introduce the new Urban Decay Naked Heat collection.
Graced by the presence of Malek Bekdache, Managing Director and Sook Ping, General Manager of L'Oreal Luxe Malaysia and Amanda Rodriguez, UD's Artist-In-Residence and Global Artist, the evening officially kicked off with the honorary guests lighting up a fire pit on stage.
Following that spark, the flame burned on with Amanda's live demonstrations on how to use the Naked Heat collection, which includes the Urban Decay Naked Heat eyeshadow palette, three limited edition Vice Lipsticks and two 24/7 Glide On Eye Pencils.
Guests were guaranteed a scorching great time with quick makeovers courtesy of UD's best makeup artists and Code 6 Hair Salon's hairstylists, three photo walls to snap away at, several Naked Heat flatlay makeup stations, a fire-breathing performance, food trucks, drinks and DJ Irama's 'drop it like it's hot' beats.
Among those spotted at the launch were DeFam's Manggis and Sofia Liana, Instagram IT Girl Narisa Soraya, and Hunny Madu.
The Naked Heat Collection is now available at all Urban Decay freestanding stores and Sephora outlets nationwide, as well as online.
Images: Courtesy of Urban Decay Malaysia