30 September 2017
Pavilion Centre Court
Rihanna ♥ Chopard & Ice Cube Pure Launch Party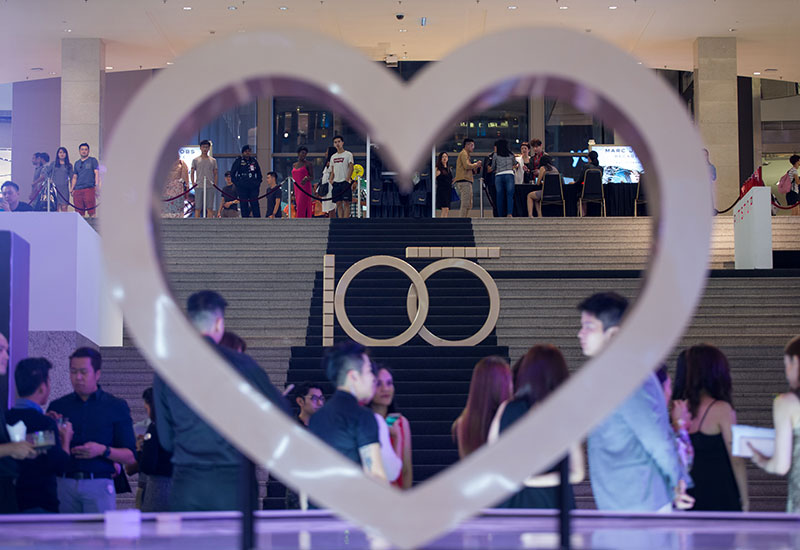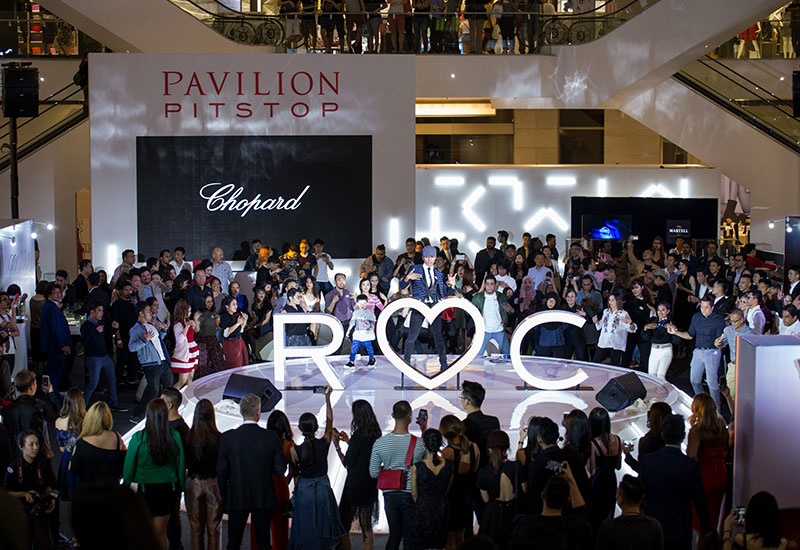 The hip hop flash mob was led by Uchop Matt, channeling the energy and influence Rihanna is known for.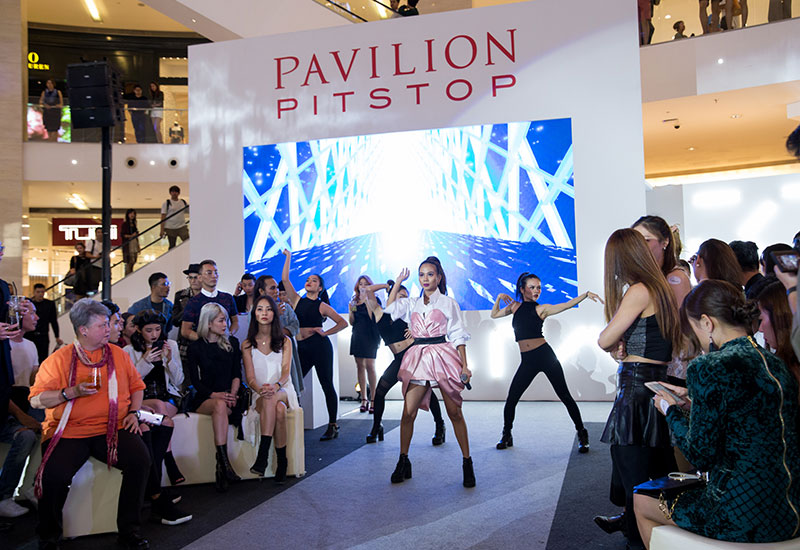 Rising local hip-hop star Kayda also paid tribute to the Barbadian icon with a few remixes.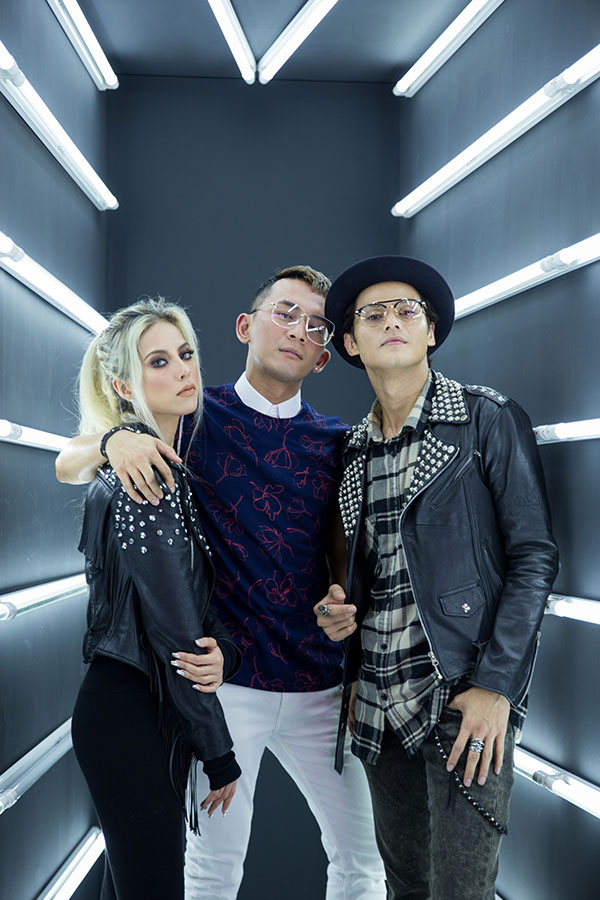 Sarah Intan, Andre Amir and Ryzal Jaffar.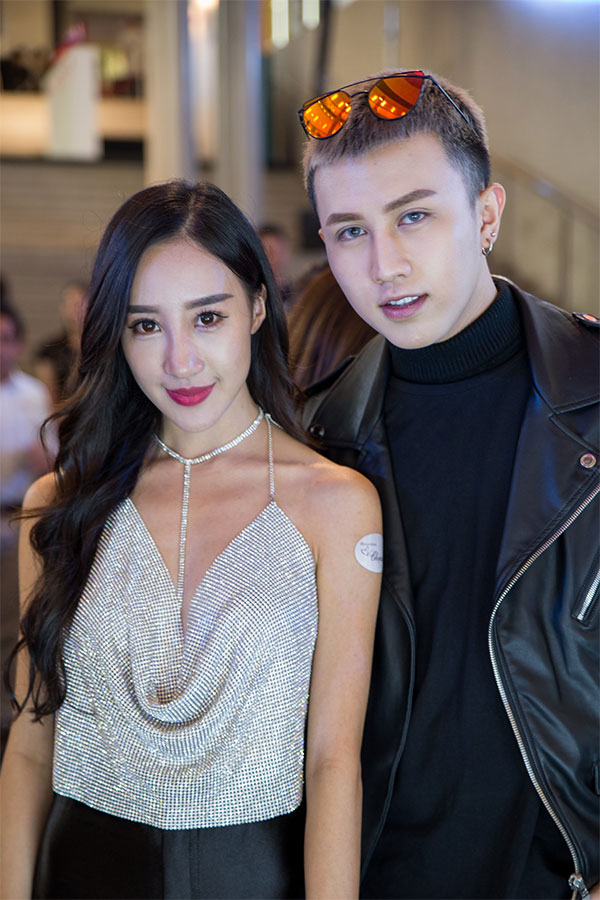 Joey and Wong Xiao Le.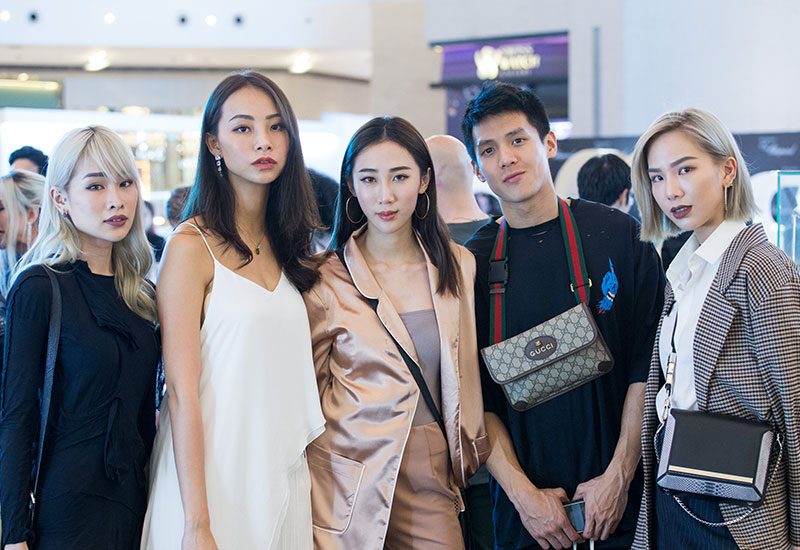 Cherrie Mun, Nana Law, Daphne Tan, Khye Fuie, and Ashley Lau.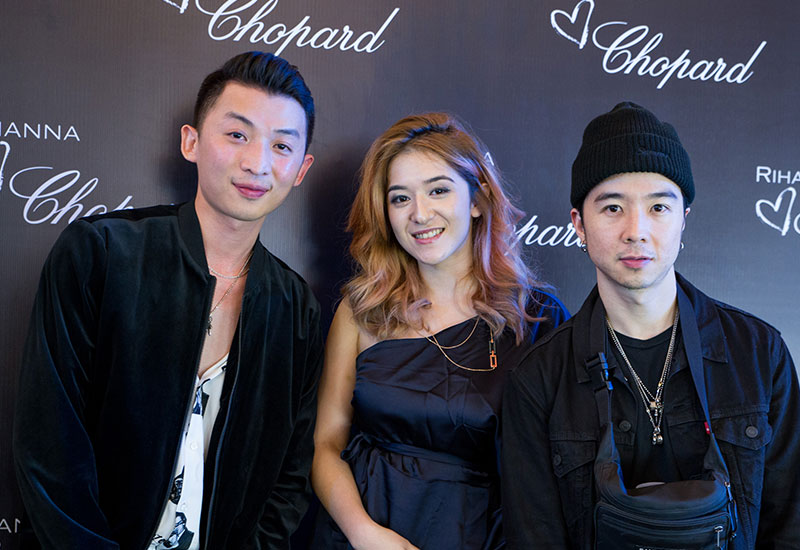 DJ Goldfish, DJ Sally and DJ Blink.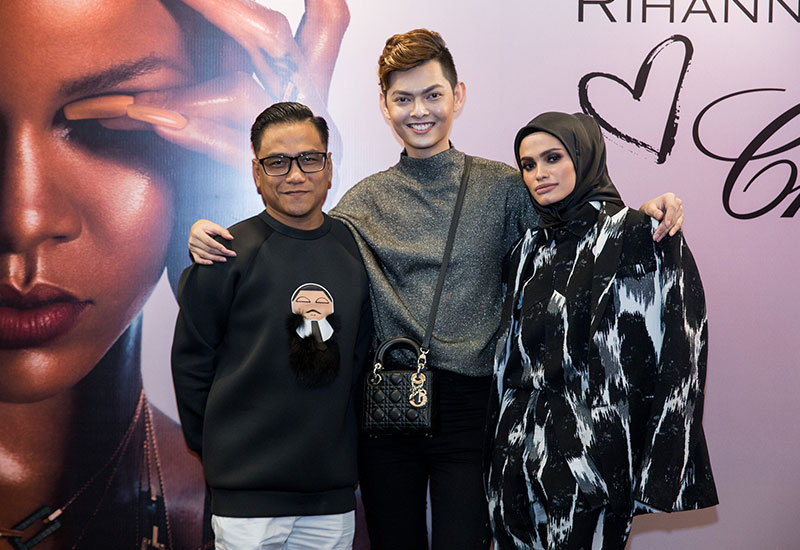 Ian Yussof, Zac Daniel and Leedah Kadir.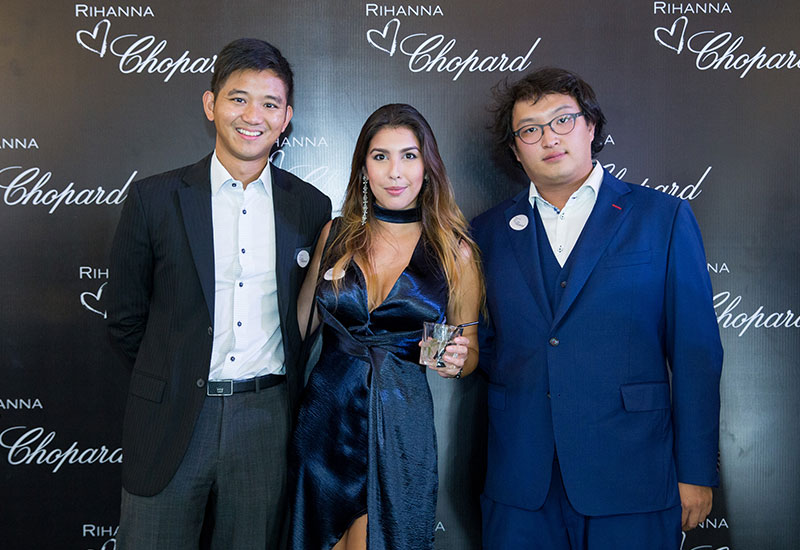 Chevy Beh, Soraya Matthews and Stanley Ho.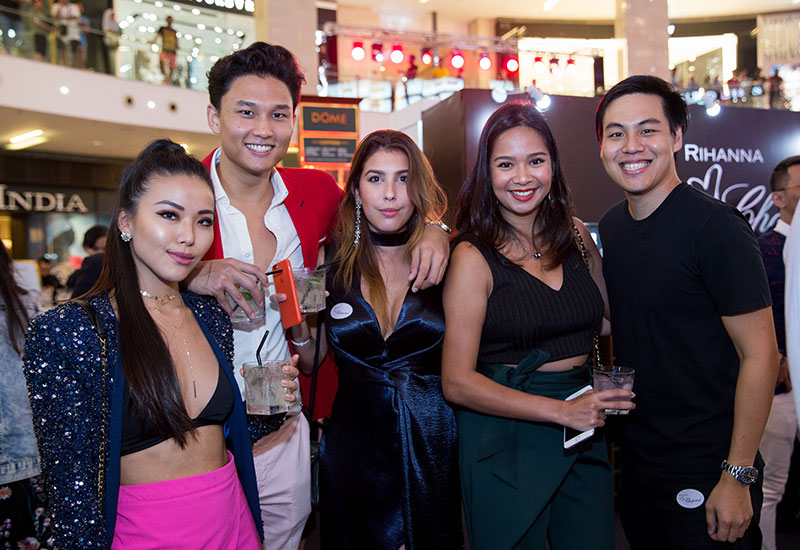 Melissa Yang, Matthew Shim, Soraya Matthews, Elyza Khamil, and Jeff Tan.
(swipe left for more)
We've had our eyes on the bright and beautiful Rihanna ♥ Chopard collection since it was announced earlier this year. Now, it has finally reached our shores!
Swiss luxury jewelry and watch maison Chopard commemorated this momentous launch with a big bash at Pavilion KLCC. Guests were treated to a string of performances that effectively captured Rihanna's effortless confidence: a hip-hop themed flash mob routine, and performance by rising local hip-hop start Kayda. DJs Goldfish and Blink kept the night going with their brand of party pumping remixes.
Guests celebrated the release with song, dance, and games, some shooting a vogue loop video with Chopard's latest Ice Cube messenger bag (available in stores end of the year).
Inspired by the rich, colourful history of Rihanna's hometown Barbados, Rihanna ♥ Chopard pieces are crafted from Fairmined 18ct rose gold. Each piece is engraved with the R♡C mark, featuring a precious green ceramic incorporated to Chopard's signature Ice Cube shapes. The nine-piece collection will therefore be available with icy polished or diamond set gold cubes in Jungle Green ceramic.
Chopard's new fine jewellery iteration Ice Cube Pure is also available, drawing inspiration from similar clean, geometric lines.
Check out Rihanna ♥ Chopard pieces here: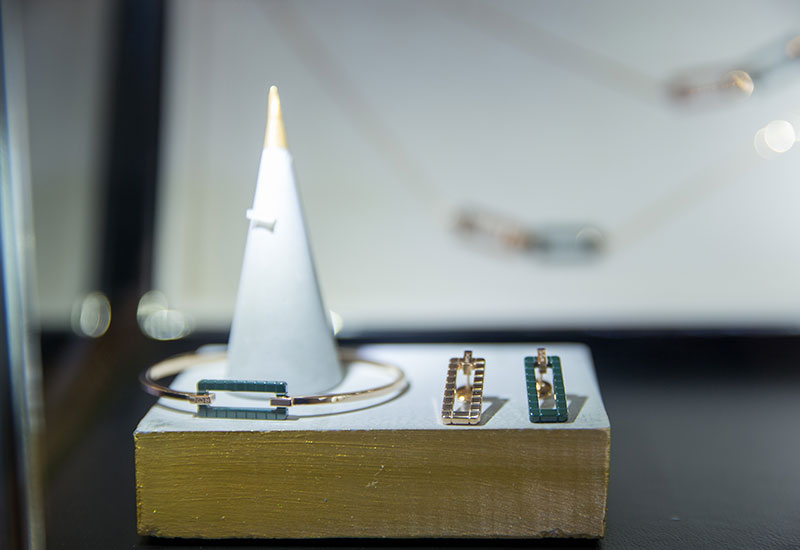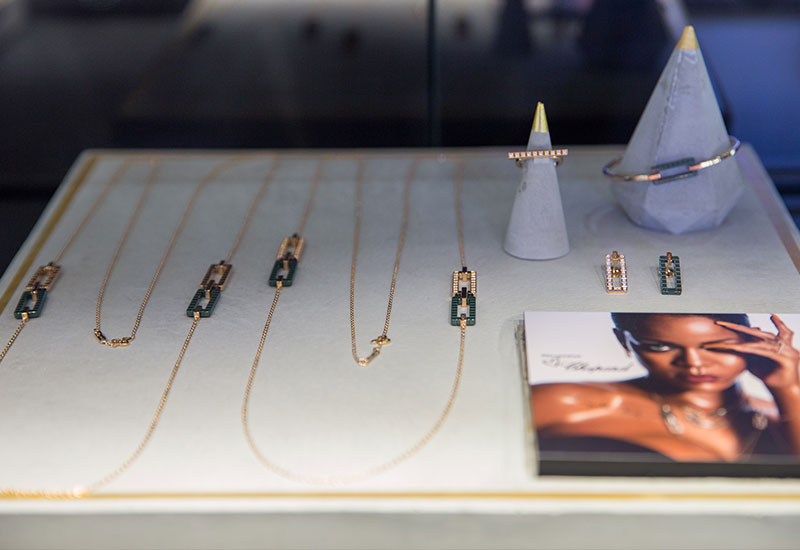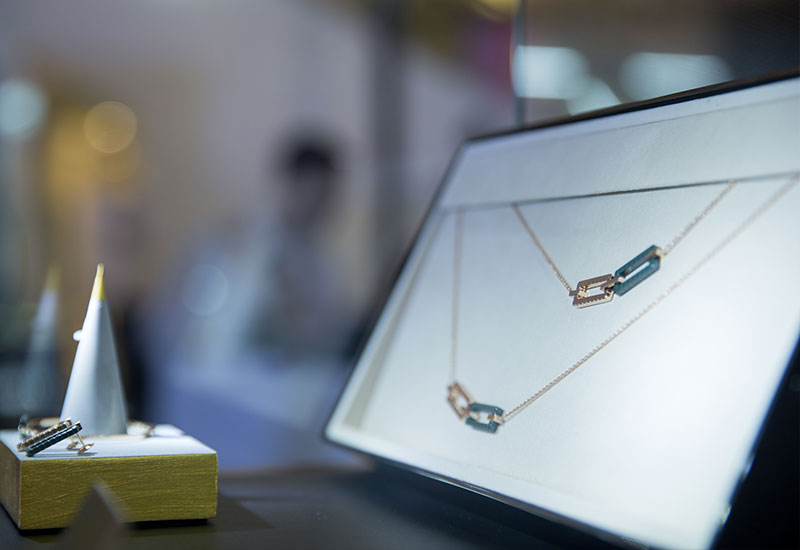 (swipe left for more)
Head over to the official site for more, or find the collection at Chopard Pavilion or KLCC.
Featured image: Siti Saleha
Images courtesy of Chopard.