31 July 2017
Georgetown, Penang
Ferrari 70th anniversary celebration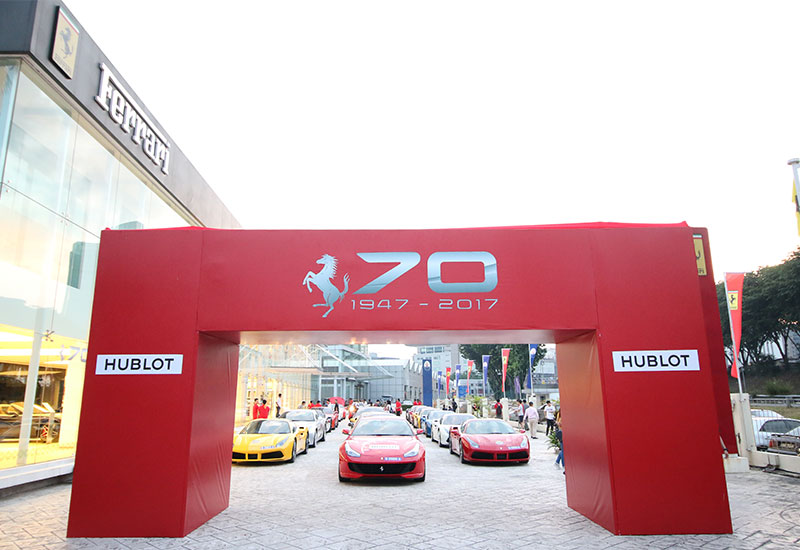 Ferraris all lined up at Naza Italia showroom before beginning the 70th anniversary grand rally.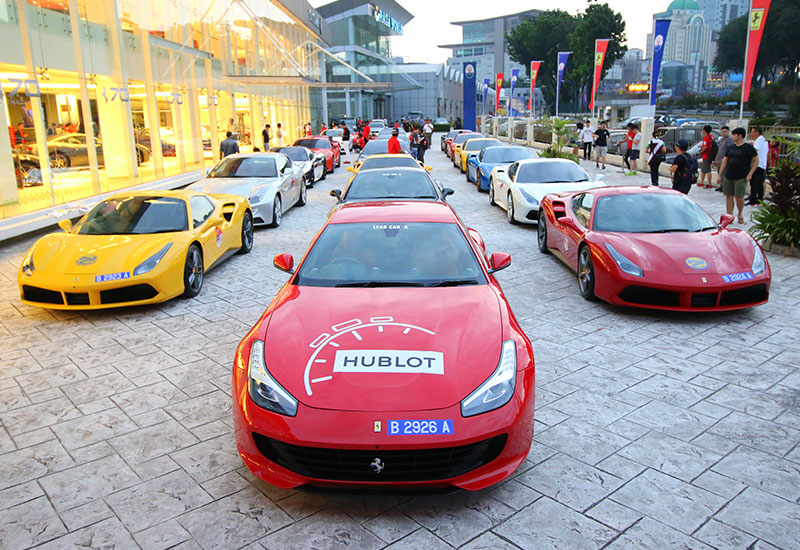 What a sight to behold - dozens of supercars bringing Ferraristi together to celebrate a milestone.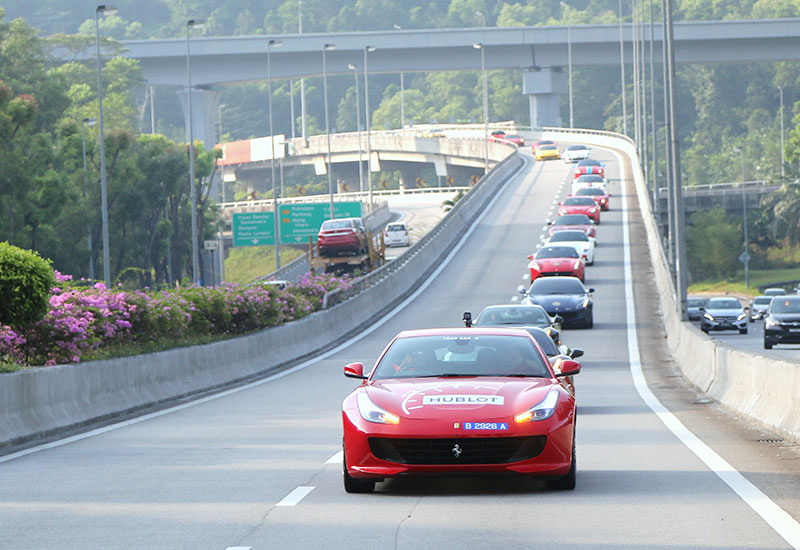 A stretch like that warrants more than a few glances on the road.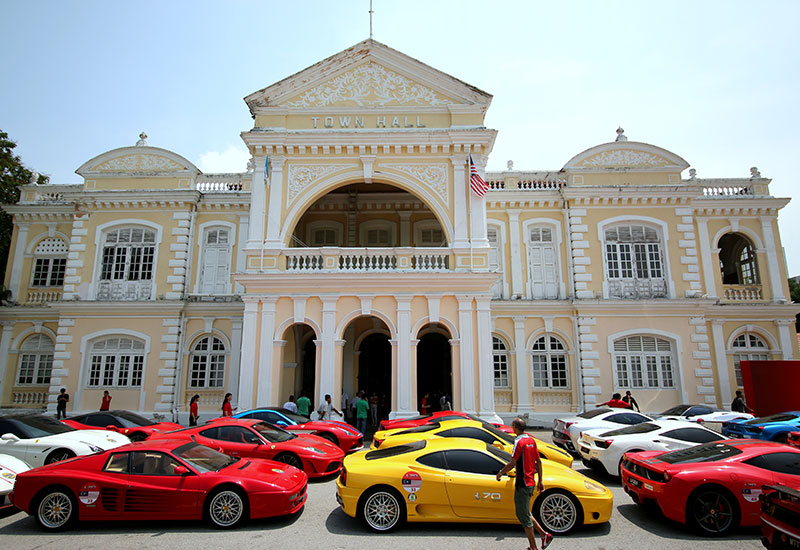 The convoy was greeted by a crowd of enthusiasts in front of Penang City Hall.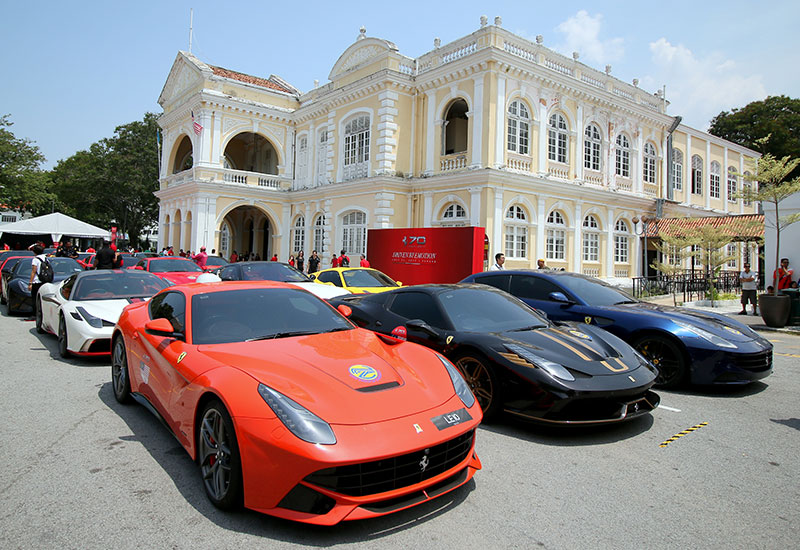 The 50 Ferraris then lined up in an impressive formation along Jalan Padang Kota Lama, just in front of the hall.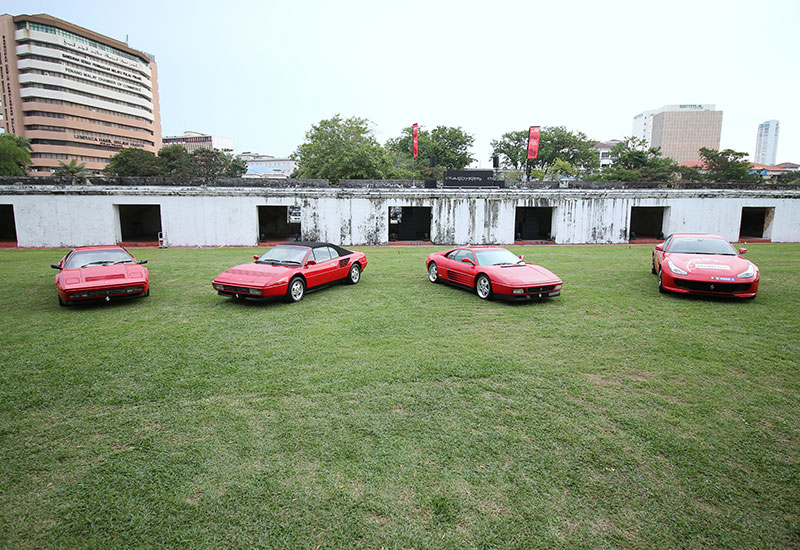 Ferrari 328 GTB, Ferrari Mondial, Ferrari 348 and Ferrari GTC4Lusso made quite the exhibition at Fort Cornwallis.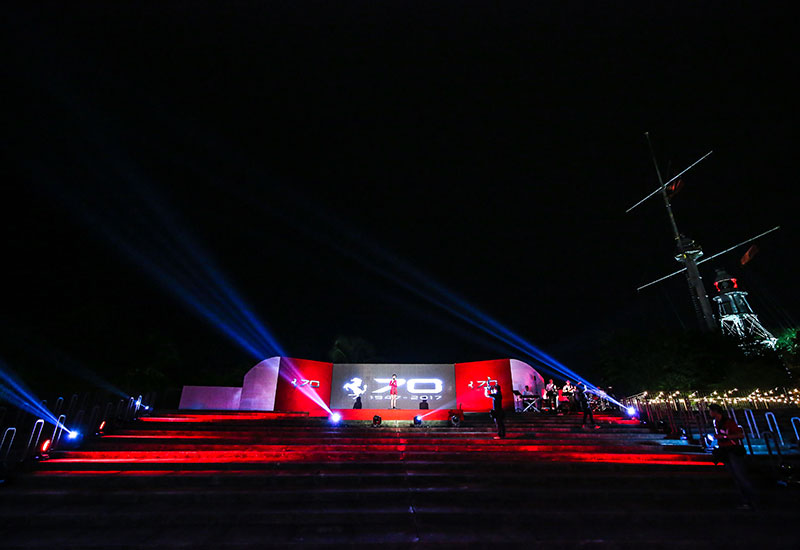 Much like the Ferrari experience, the gala dinner at Fort Cornwallis was a tribute to the exquisite, exclusive and exciting.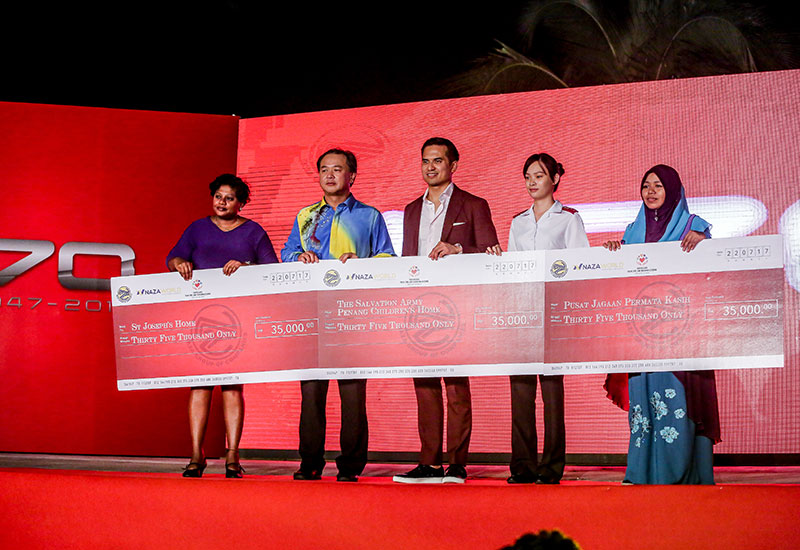 Social responsibility was not forgotten as Yayasan Tan Sri SM Nasimuddin (represented by Datuk Wira Hj. SM Faisal Tan Sri SM Nasimuddin, centre) made out donations to Pusat Jagaan Permata Kasih, St. Joseph's Home and The Salvation Army Penang Children's Home.
70th anniversary star LaFerrari Aperta stole the show once again at the gala dinner.
(swipe left for more)
Following the unveiling of the LaFerrari Aperta at an exclusive press session, sole Malaysian importer and distributor Naza Italia helmed Ferrari's 70th anniversary celebrations with an exciting weekend in Penang, culminating in a grand gala dinner.
The grand rally began in Naza Italia's KL Showroom and headed to Penang's UNESCO World Heritage site – a treat not only to the Ferraristi, but other drivers who caught a glimpse of the supercar convoy along the way. Upon arriving, the 50 cars lined up opposite Penang City Hall to begin the revelry with food and lion dance.
"Here in the heart of this World Heritage Site, we are reminded of the value of the past and how we can appreciate the best parts of what has been as we move forward. The 70th Anniversary festivities taking place all over the world in 2017 are not only about honouring Ferrari's history; they also inspire us to look ahead to the brand's future and even more milestones," said Datuk Wira Hj. SM Faisal, Naza World Group Executive Chairman.
Celebrations went on well into the elegant gala dinner at Fort Cornwallis – an exclusive venue fit for the occasion. Guests were treated to the magnificent special edition LaFerrari once again on this night of history, music and charity. Among the gala guests were Penang Mayor, Dato' Maimunah binti Mohd Sharif and Penang State Tourism Development & Culture EXCO, YB Danny Law Heng Kiang.
As part of its corporate social responsibility programme through its charitable foundation, Yayasan Tan Sri SM Nasimuddin, Naza Italia presented cheques for a total donation of RM105,000 to three homes in Penang.
Ferrari's 70th anniversary celebrations are currently going on around the world, coming to a grand end in Maranello on the weekend of September 9 and 10.
Keep up with the festivities on the special site.
Images courtesy of Ferrari Malaysia.