6th December, 2017
Suria KLCC
Fendi Suria KLCC Opening Party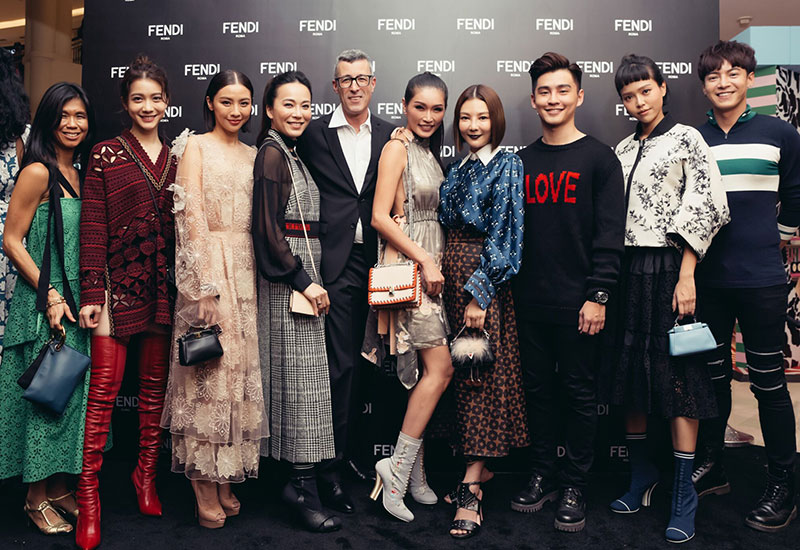 Clara Goh, Serene Lim, Cai Pei Xuan, Ong Ai Leng, Andrea Crippa, Amber Chia, Chris Tong Bing Yu, Alvin Chong, Lynn Lim, Jeffrey Cheng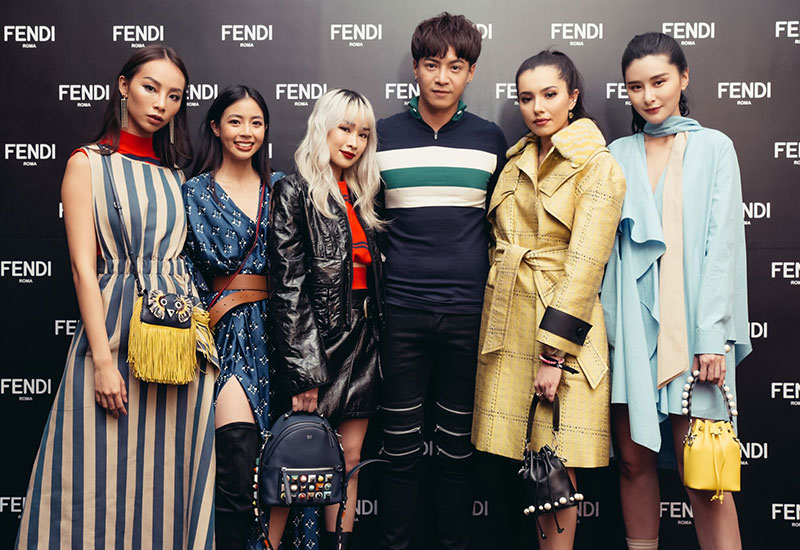 Nana Law, Amanda Chaang, Cherrie Mun, Jeffrey Cheng, Amelia Henderson, Juwei Teoh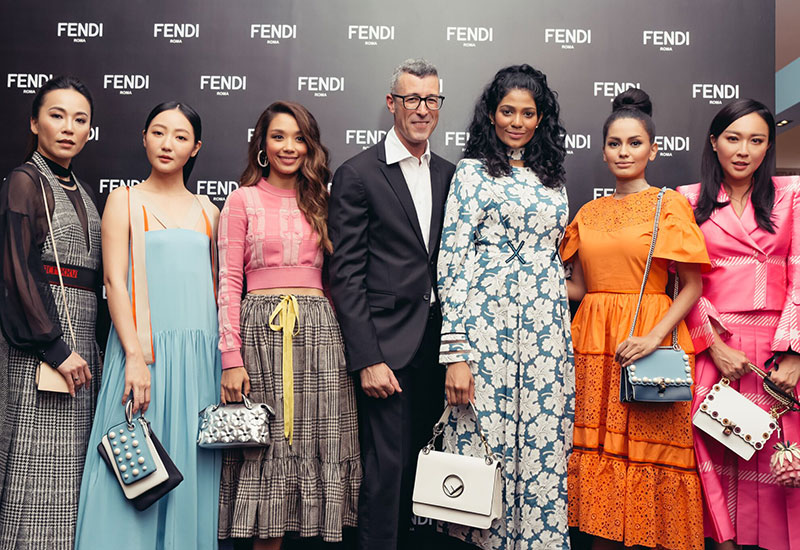 Ong Ai Leng, Jojo Goh, Marion Caunter, Andrea Crippa, GM South East Asia at LVMH - Fendi, Thanuja, Fyza Kadir, Debbie Goh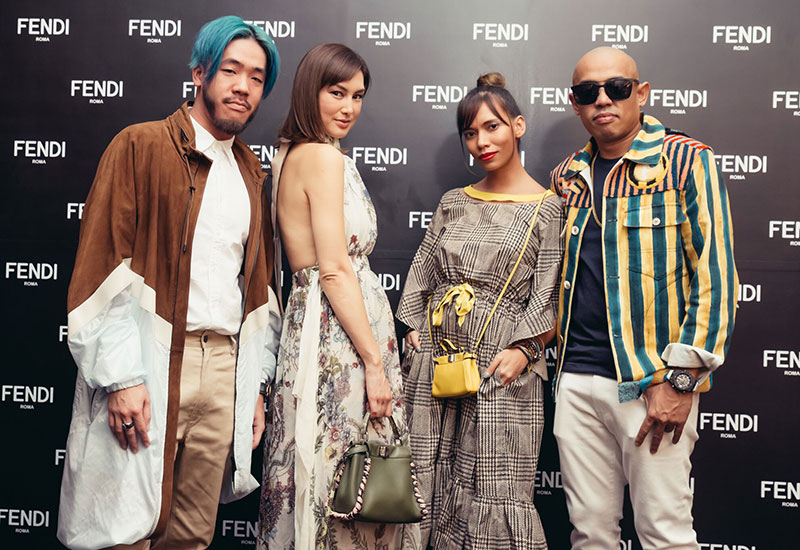 Shigga Shay, Danielle Graham, Lexie Rodriguez and Joe Flizzow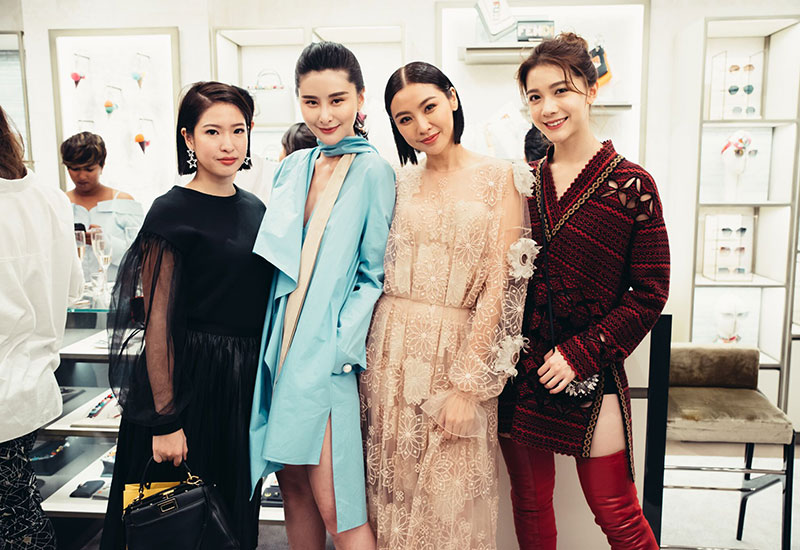 Isabella Wong, Juwei Teoh, Cai Pei Xuan, Serene Lim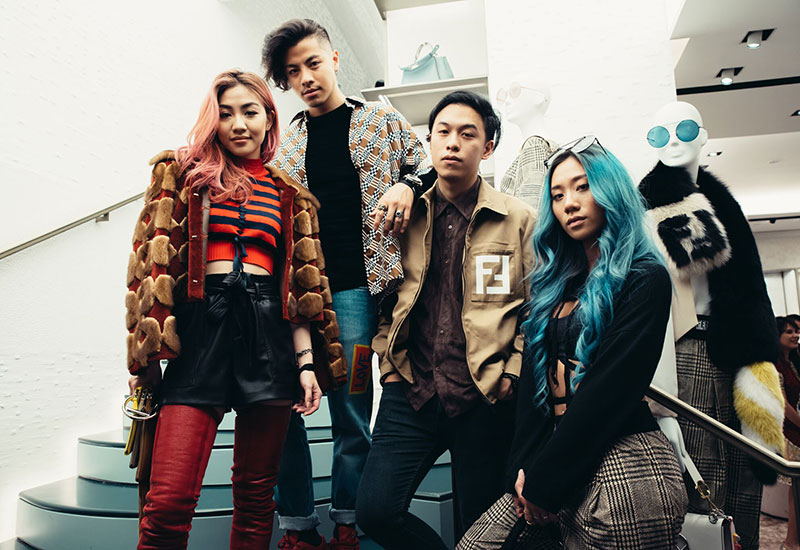 The Sam Willows - Narelle Kheng, Benjamin Kheng, Jonathan Chua, Sandra Riley Tang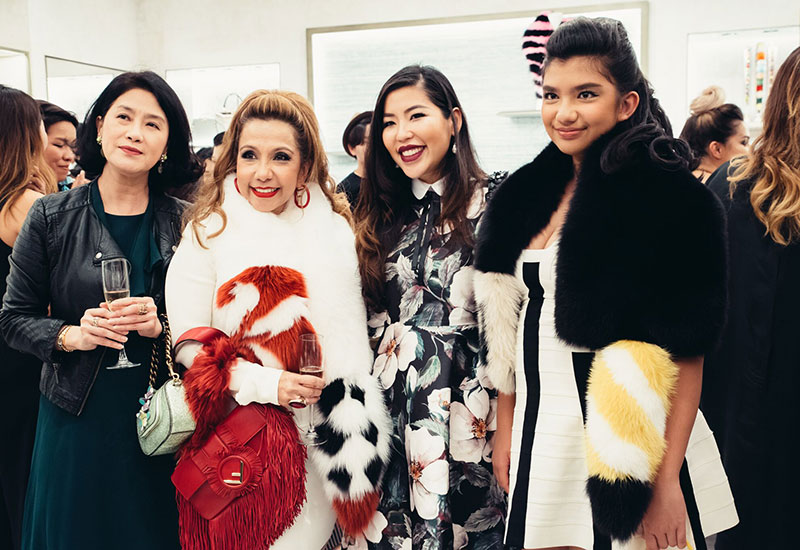 Soo Shea Pin, Chris Abishegam, Elizabeth Lee and Allegra Abishegam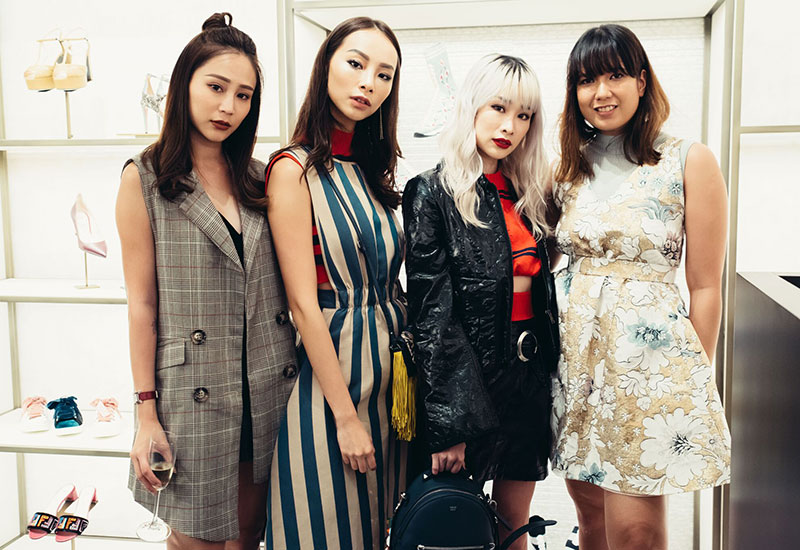 Liz Tay, Nana Law, Cherrie Mun and Ira Roslan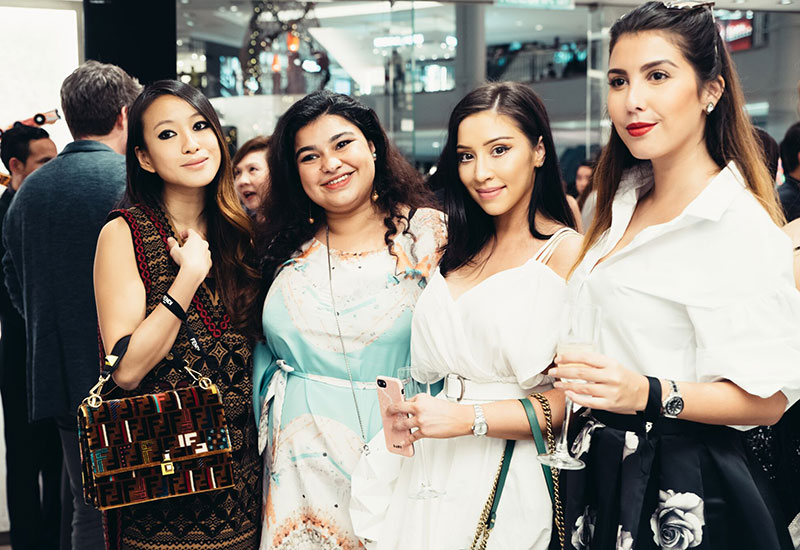 Rebekah Yeoh, Niki Dowlani, Sophia Khan, Soraya Matthews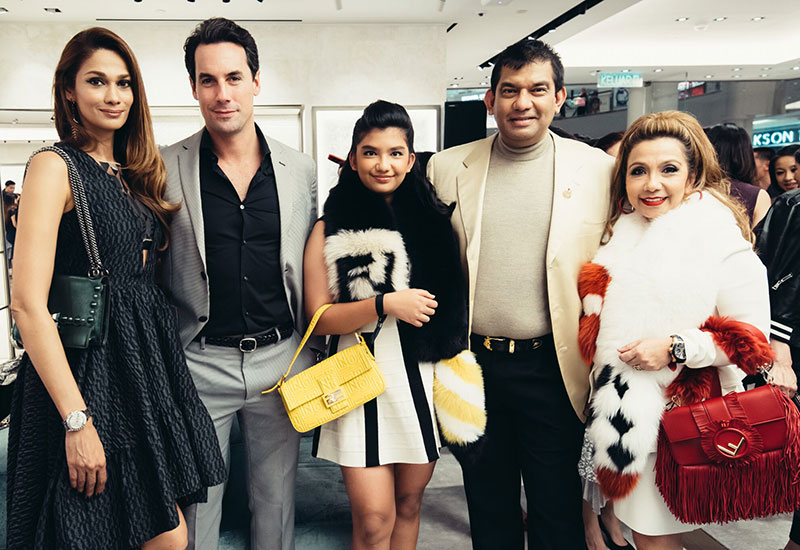 Kavita Kaur, Roberto Guya, Allegra Abishegam, Andrew Abishegam, Chris Abishegam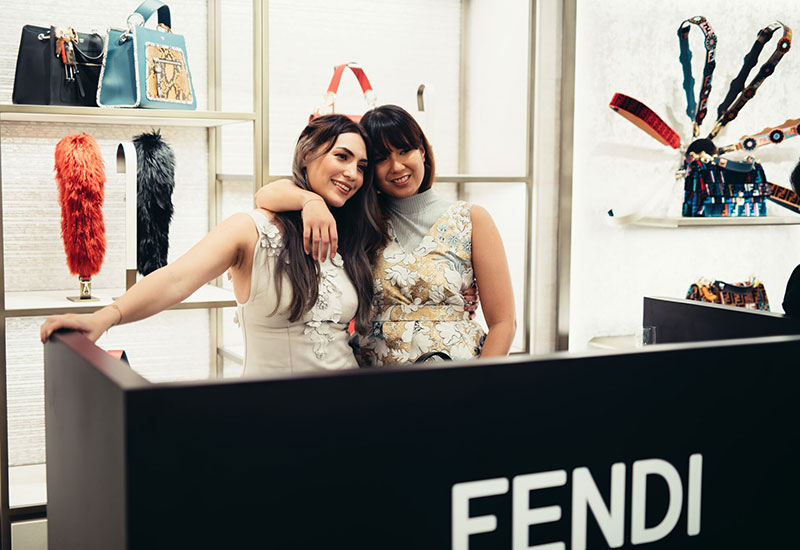 DJs Ira Roslan and Patricia Knudsen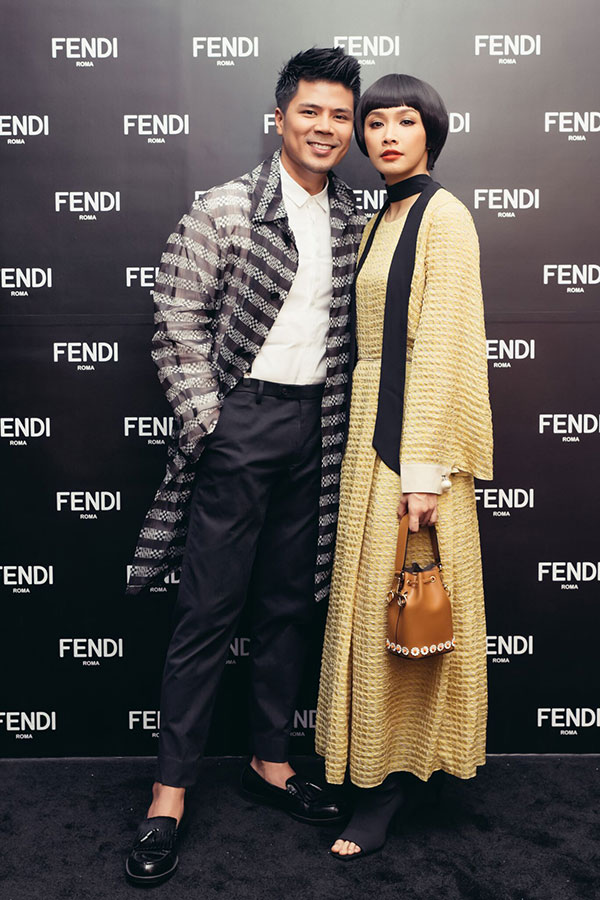 Awal Ashaari and Scha Alyahya in Fendi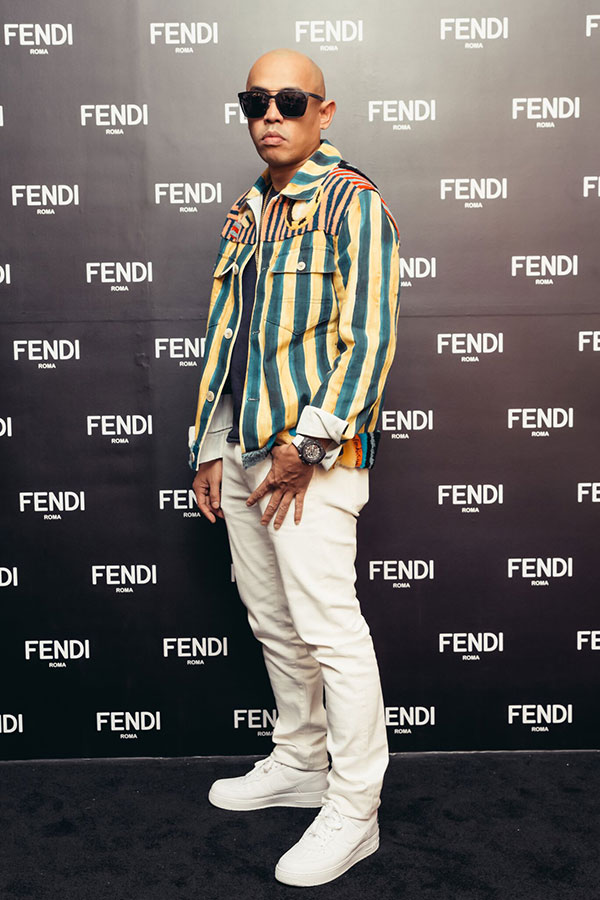 Joe Flizzow in Fendi Spring 2018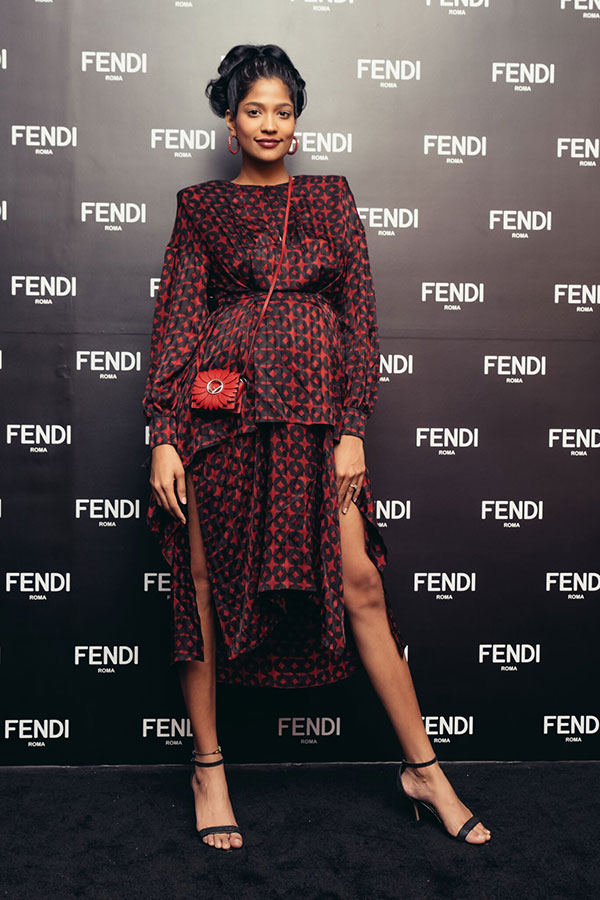 Anuja Ananthan in Fendi FW17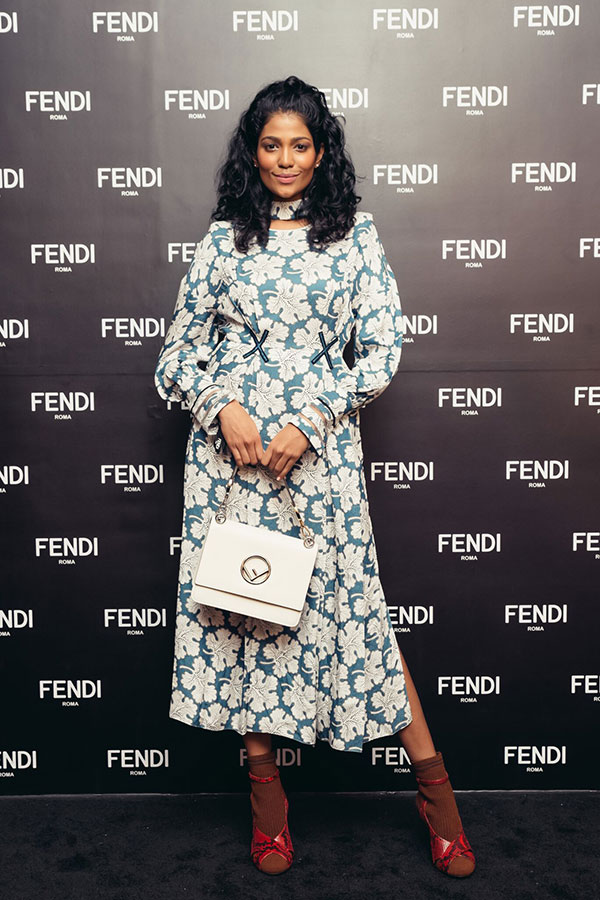 Thanuja Ananthan in Fendi FW17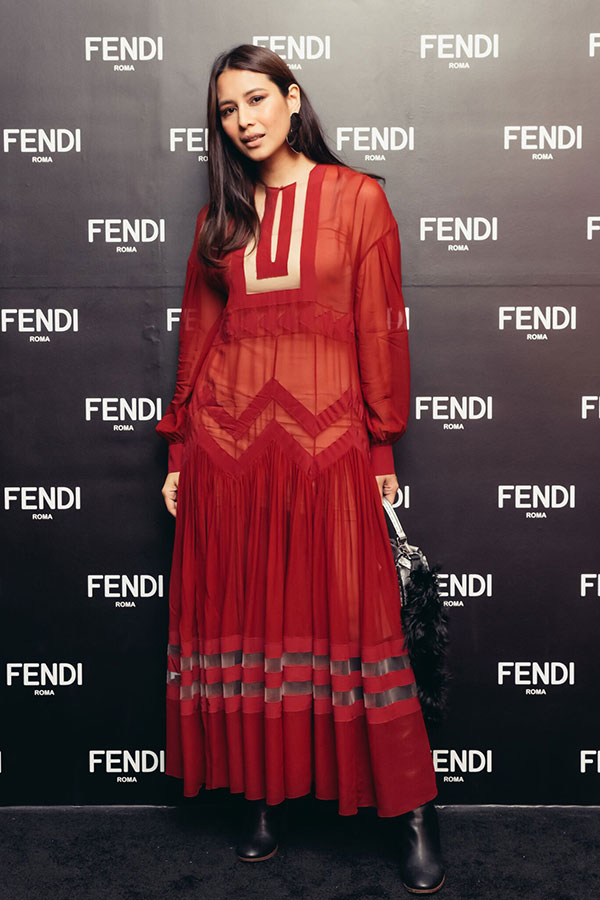 Tengku Chanela Jamidah in Fendi FW17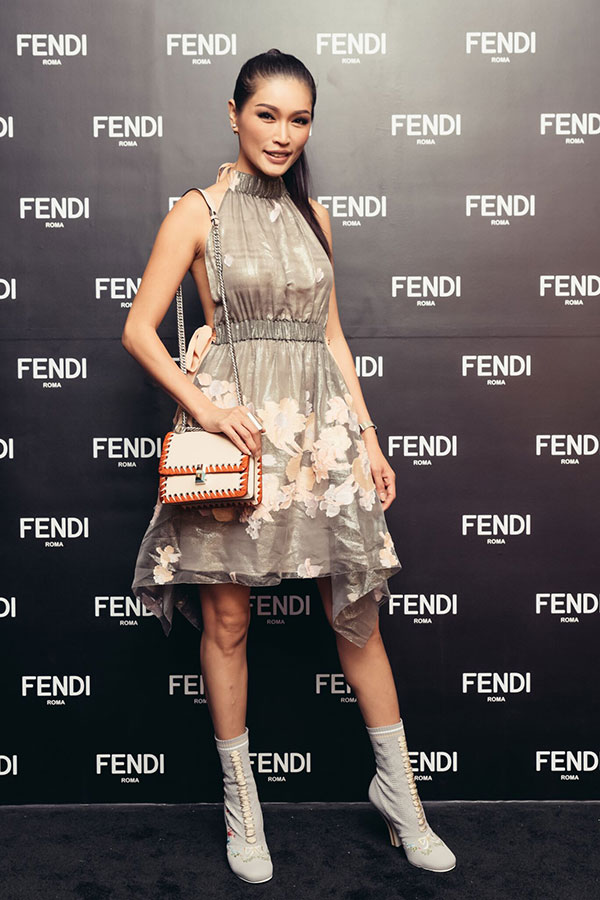 Amber Chia in Fendi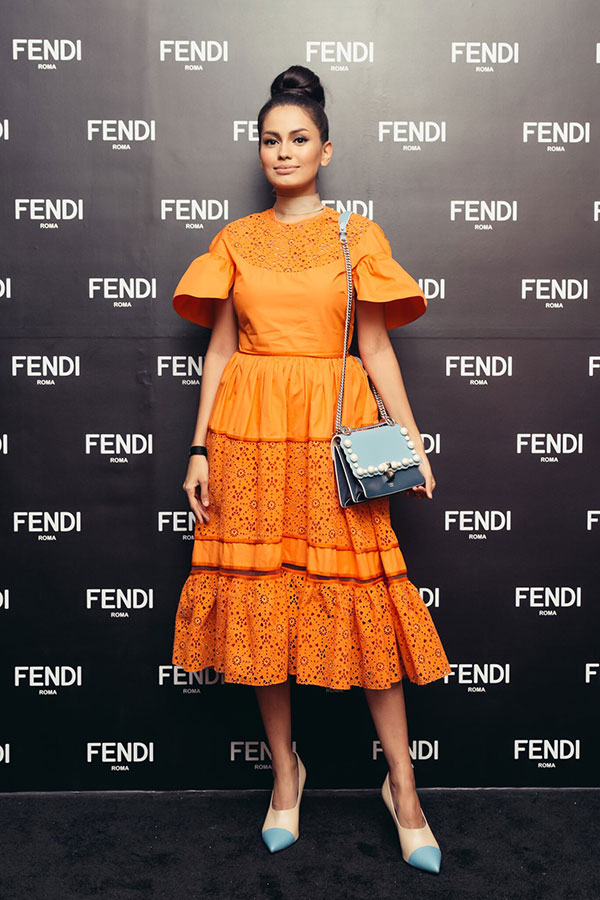 Fyza Kadir in Fendi Resort 2018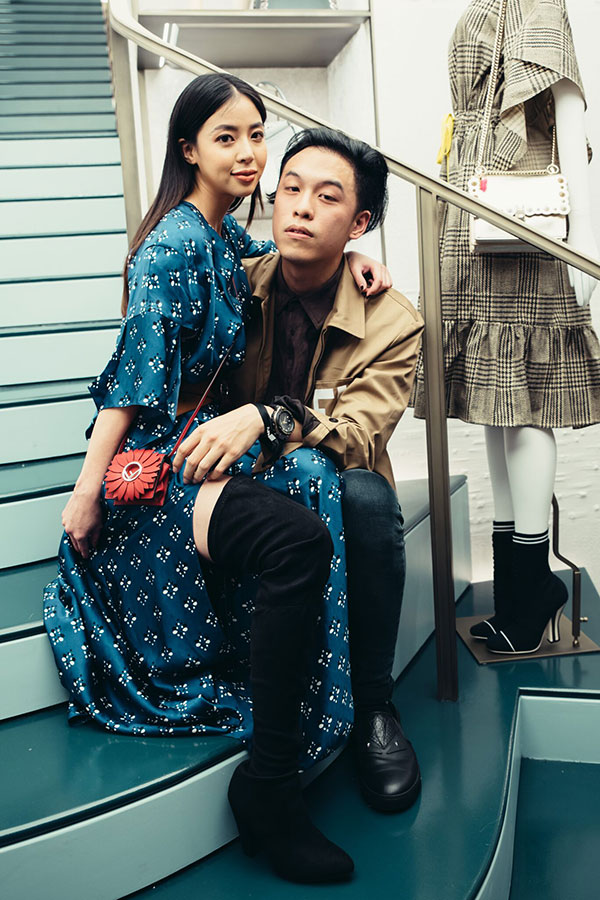 Amanda Chaang and Jonathan Chua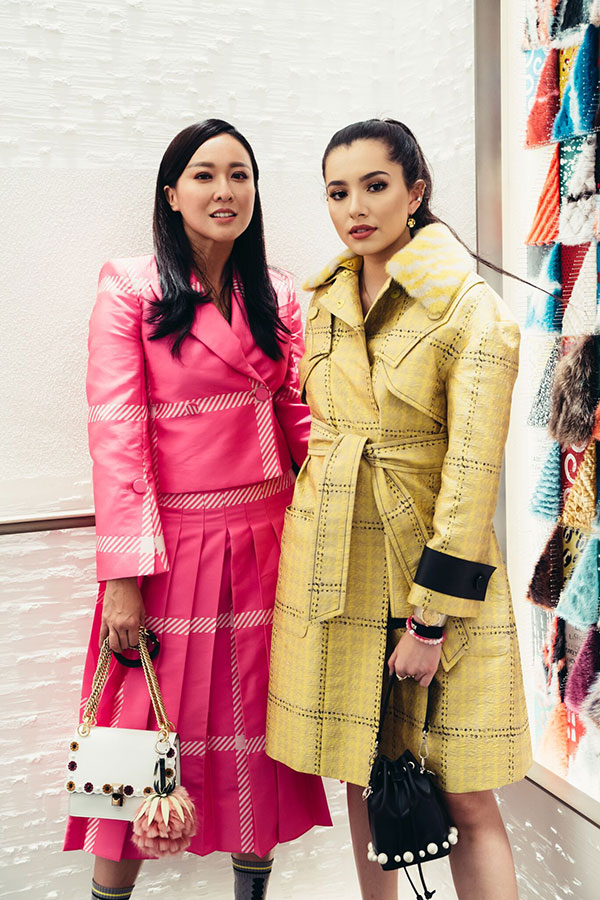 Debbie Goh and Amelia Henderson in Fendi Resort 2018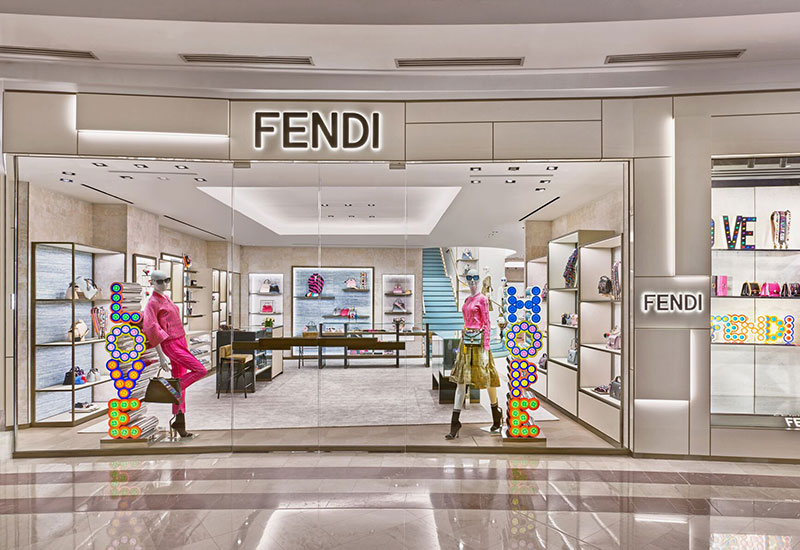 The new Fendi Suria KLCC store.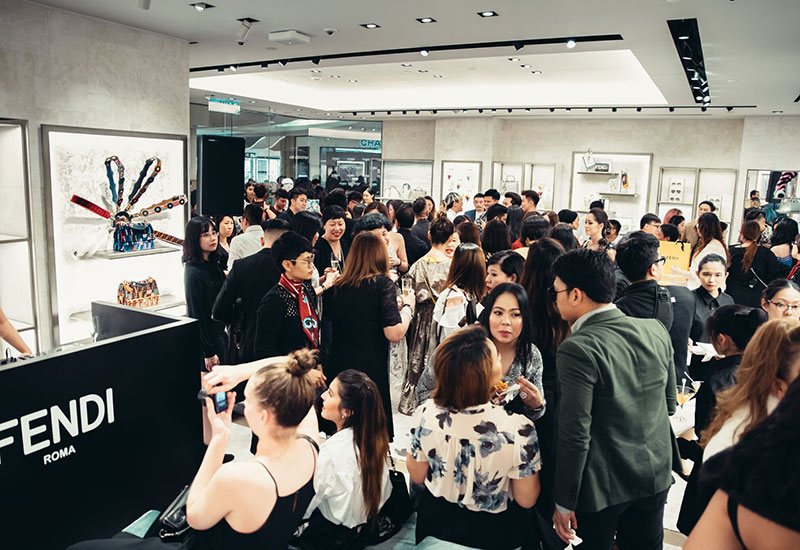 The ambience at the #FENDISURIAKLCC Opening Celebration.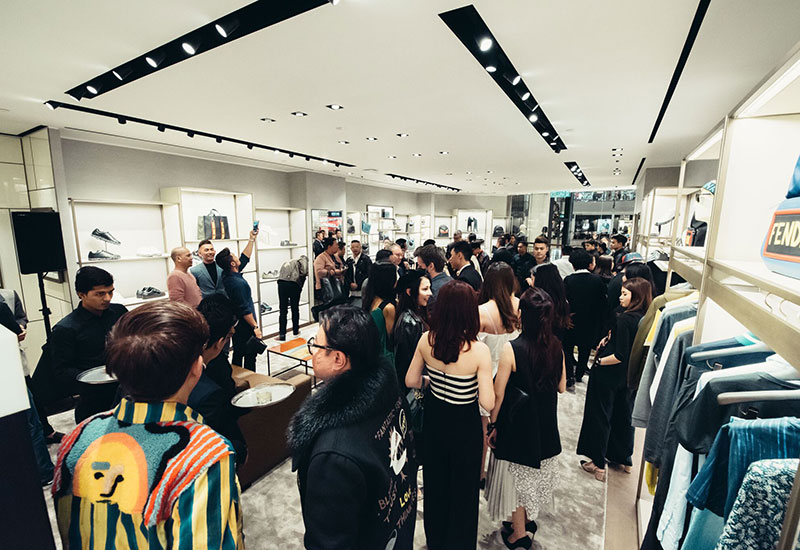 Guests toasting champagnes and enjoying canapes at the #FENDISURIAKLCC Opening Celebration.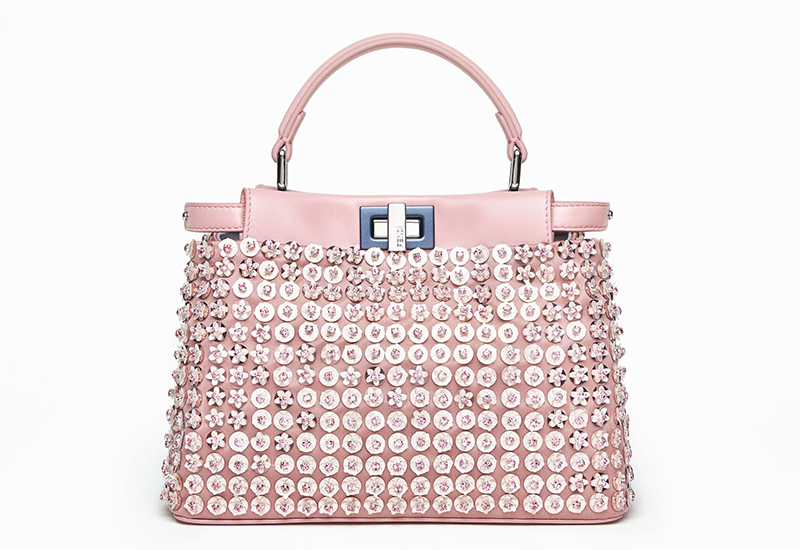 The limited-edition #FendiSuriaKLCC Mini Peekaboo Bag.
(swipe left for more)
We've been eyeing the highly-anticipated store-exclusive Mini Peekaboo Bag for a while now, and it's finally here with the proud unveiling of Fendi's newly revamped Suria KLCC store – an occasion which saw close to 200 prestigious guests from Malaysia and Singapore.
Among KL's top fashionistas spotted at the event were Scha Al-Yahya, Awal Ashaari, Lynn Lim, Amanda Chaang, Tengku Chanela Jamidah, Thanuja Ananthan, Anuja Ananthan and more. Our stylish Southern neighbours, The Sam Willows and Shigga Shay also made an appearance at the launch party.
Drawing inspiration from the Maison's Roman roots, the duplex store boasts a grandiose atmosphere reflecting the brand's refined elegance and attention to details. The lavish modern interiors suggest a fresh look, while Karl Lagerfeld's selection of sketches reinforce the Maison's rich history throughout the store.
On the first floor, guests are greeted with an extensive range of Fendi's signature leather goods, including Women's bags at the front of the store, followed by more accessories and shoes further in, and the Women's Ready-To-Wear collection at the back.
Taking the stairs up to the top floor will find guests in the dedicated Men's section, highlighted by a warmer, golden brown tone and sharper colours to exude a more masculine ambiance. The latest selection of Men's Ready-To-Wear, accessories, shoes and leather goods harmoniously blend in with the store's aesthetics, while making their own impression in true Lagerfeld fashion.
ICYMI, head over to the store today to get your hands on the limited-edition Mini Peekaboo bag in precious baby pink!
Location: Lot 39B & 40A, Ground Floor, Suria KLCC Kuala Lumpur City Centre, 50088 Kuala Lumpur
Images: Courtesy of Fendi