With Mid-Autumn Festival upon us once again, we take a look at best spots to get the trademark treat for every palate and preference.
The full moon of the eight month in the Chinese calendar is a special one – the Mid-Autumn Festival, bearing age-old harvest tradition and the trademark sweet delights we know as mooncakes.
You're probably accustomed to the traditional baked variation, but the snow skin mooncake has emerged as a cool, light and versatile alternative. We attended a session with the Tai Zi Heen chef at Pullman KLCC, where we learnt that it takes a little more than quick, nimble fingers to get the perfect mooncake.
The dough is delicately yet swiftly shaped into a ball around the paste, sealing it completely. With a thin Gao Fen (green been flour) skin stretching across your paste of choice, the middle of the mooncake should be thick as it becomes the flattened centre. Then, it is pressed into the mould, turned over and tapped around a little until the mooncake loosens out.
It may take a few tries to get right – after all, years of practice underscore the mooncake variations of professional chefs and pastry experts. For a taste of some of KL's best seasonal bites, check these out from now till early October.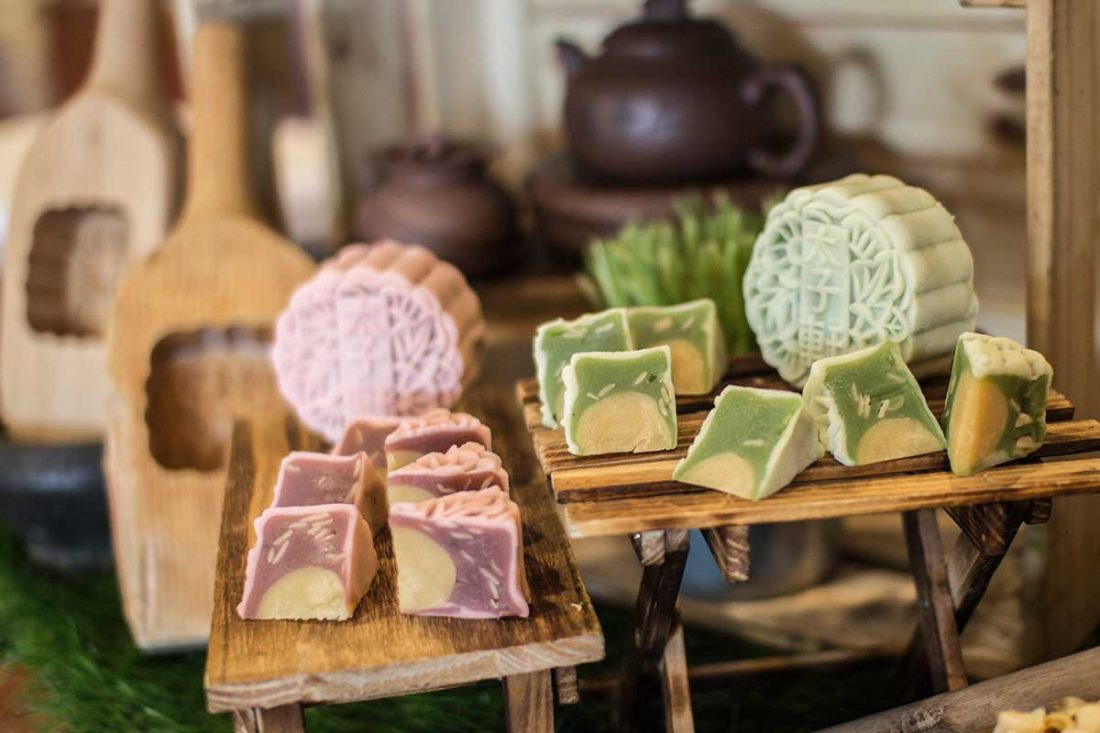 For fresh flavours in snow skin
For fresh flavours in snow skin
Find the cold mooncake for you among eight flavours at Tai Zi Heen, Pullman KLCC. Inventive new additions this year are the Snow Skin Pandan Lotus and Mung Bean Paste, each delivering a pleasant tropical flavour best enjoyed as dessert with family and friends. If you're looking for smaller bites, the delightful Mini Mango and Cheese Paste and Mini Snow Skin Dark Chocolate and Single Malt Whiskey are sure to tantalise the senses. Tai Zi Heen Mooncakes begin at RM25 per piece, RM108 for box of four mini mooncakes, and RM 128 per box of 4 standard pieces. They are available from September at the restaurant and hotel lobby. Call 03 21703259 or e-mail restaurants@pullman-klcc.com to pre-order.
For a treat with tea
For a treat with tea
TWG Tea's interpretation of this festival staple is presented in a celebration of age-old traditions, where you'll find tea has a prominent place alongside mooncakes. Enjoy the decadent Daydream and savoury Cerise, each infused with top quality teas, accompanied by the tender green Lotus Jade Tea from the Haute Couture Tea Collection. You can find them at all TWG Tea Salons & Boutiques September onward, for RM38 per box of four. Lotus Jade Haute Couture Tea and Cotton Tea Filter are also available at RM188.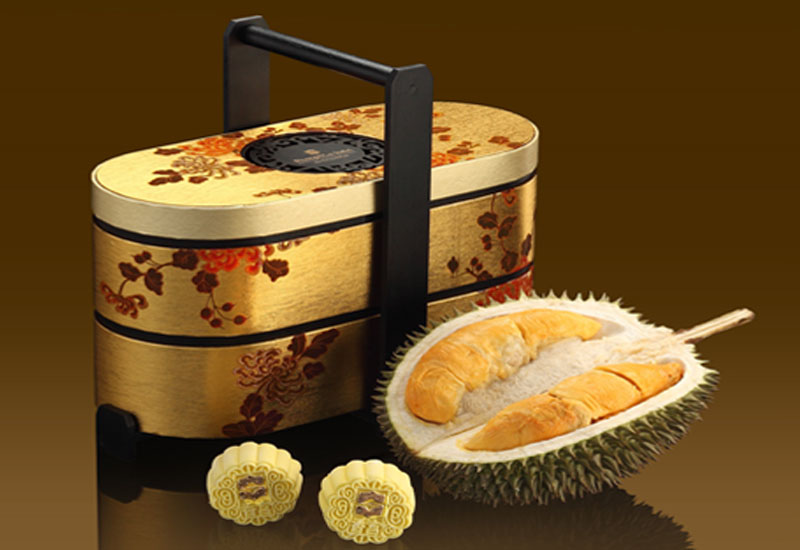 For a Malaysian sensation
For a Malaysian sensation
A selection of 12 baked and snow skin flavours await at Shangri-La Hotel, the latter of which includes Ping Pei Custard with Bird's Nest, Ping Pei Mango White Chocolate Feuilletine and Ping Pei Durian. The Signature Gift Box with six mini Ping Pei Musang King Durian mooncakes (limited to 500) also makes a neat gift with an unmistakable local taste. You can even incorporate company name and logo for corporate orders of more than 50. Find them at the hotel's mooncake counter until October 4, starting at RM26 per piece and RM104 per gift box. Call 03 20743560 or visit www.shangri-la-specials.com for more.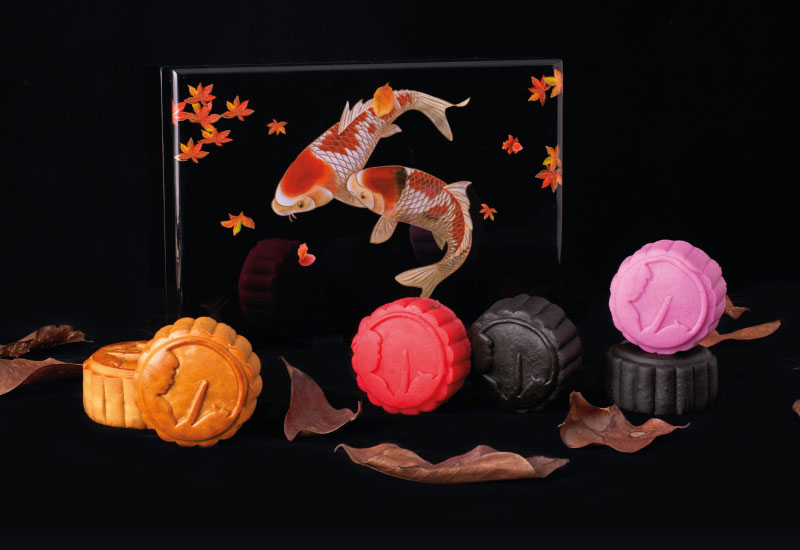 For trademark flavours of Japan
For trademark flavours of Japan
Unmistakably inspired by the Land of the Rising sun, this renowned Japanese restaurant presents its mooncakes in distinct flavours such as Miso yolk, Green Tea, Shisho (mint leaf) and Black Goma, each within a traditional or Mochi skin. Nobu Style Mooncakes come in a simple yet sophisticated lacquered box marked with the iconic Koi Carp, and you even get a discount if you order more than five boxes. Two packages are on offer at RM148 and RM168, available in September at Nobu KL and its kiosk at Level 1, Pavilion KL. Pre-order now at 03 21645084 or 019 3895085 (Whatsapp).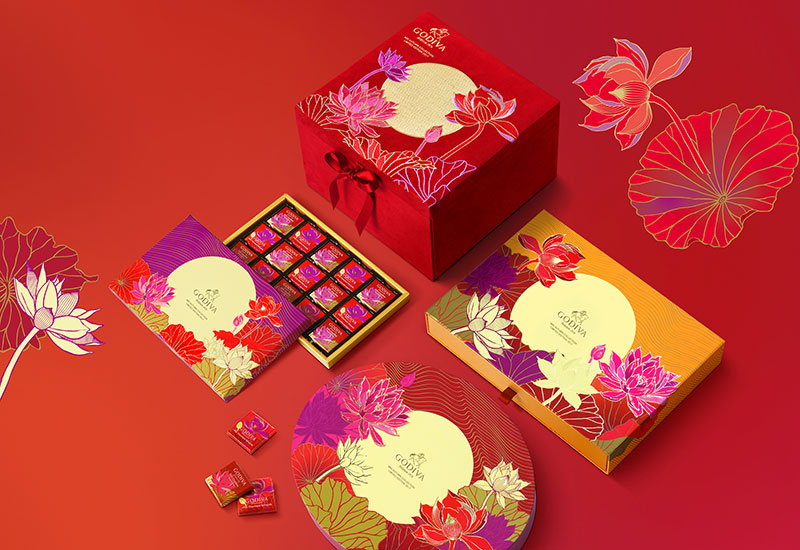 For the love of fine chocolate
For the love of fine chocolate
Fancy a cocoa treat from the gods? Godiva's delicious chocolate pastry flavours - sea salt and hazelnut chocolate, raspberry dark chocolate, crunchy nuts milk chocolate, and almond dark chocolate - will find a place in the cocoa lover's heart long past Mid-Autumn Festival. The limited edition gift boxes feature modern colours with a traditional touch, priced from RM138 to RM798.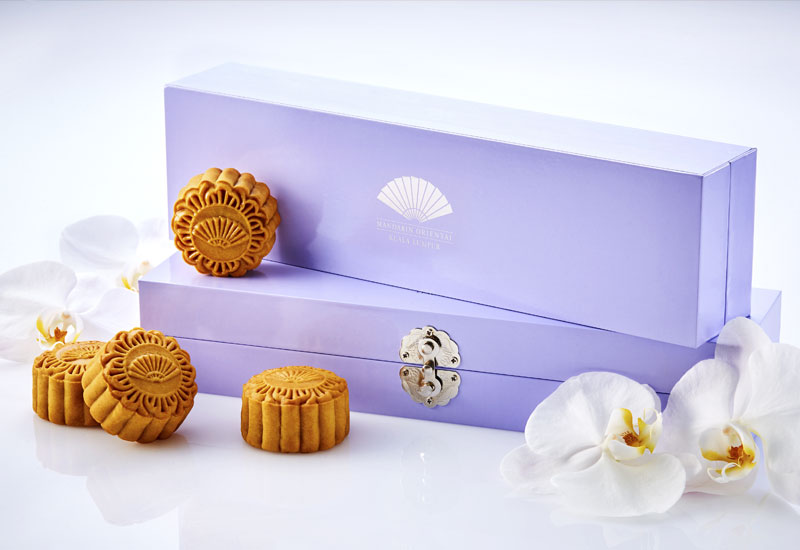 For an elegant gift
For an elegant gift
When it comes to presenting mooncakes to the important people in your life, you can't go wrong with classic taste and aesthetic. This box of four makes for a pretty present, with quality cakes beginning at RM34.50 per piece. Mandarin Oriental's gold-speckled, multi-textured chocolate mooncakes are also worth a mention, especially satisfactory after savouring a delectable Chinese feast. MO's Lai Po Heen baked varieties are halal and can be made for corporate order at 10% less, while Elite Club members get a 12% discount. Call 03 2179 8885 or e-mail mokul-lpoheen@mohg.com for more.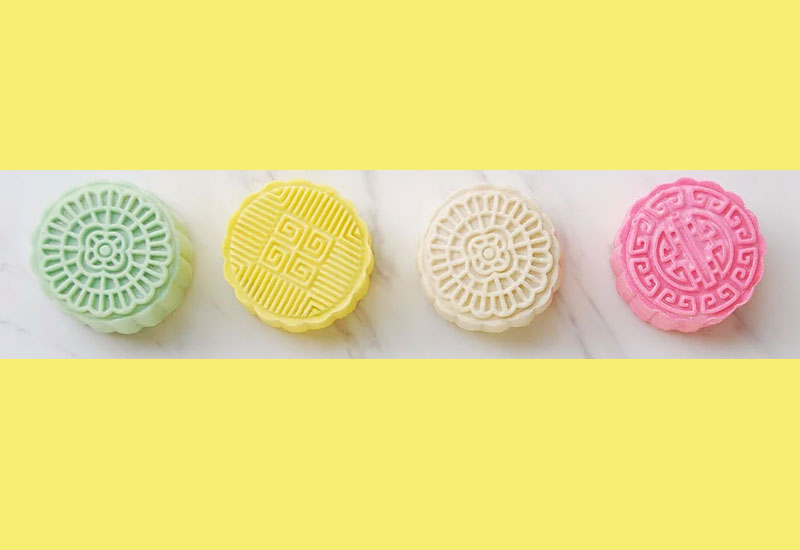 For the icy sweet tooth
For the icy sweet tooth
The soft, springy snowskin has opened up mooncakes to a whole new world of possibilities, where ice cream experts Inside Scoop have once again put their twist on the tradition. Themed 'Fly Me to the Moon', the box of four contains Hojicha (Roasted Green Tea), Durian with Chocolate Ganache Yolk, Crunchy Chocolate Hazelnut, and Raspberry Cheesecake with Raspbery Yolk ice-cream mooncakes, sure to excite the child within (and actual children). Place your order on the Inside Scoop website or at any outlet, available from September 1 at RM100 per box. These treats will also be showcased at Sunway Velocity and Ben's Independent Grocer in Publika.
(swipe left for more)
Images courtesy of respective brands.