After checking in, guests proceeded to the FirstClasse waiting lounge to sip on cocktails, check out watches, and chat with friends new and old while awaiting boarding.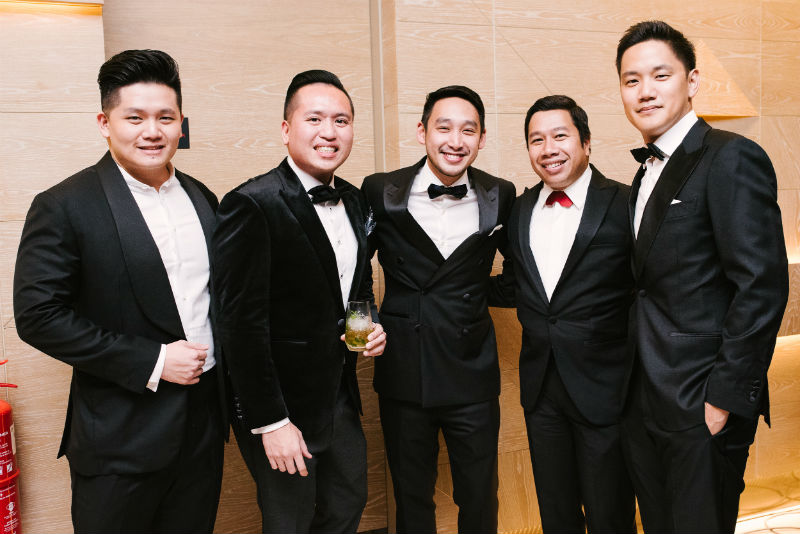 Low Zi Yin, Low Zi Wei, Donovan Ng, Ferhat Nazri and Fang Qing Lin checking into flight FC001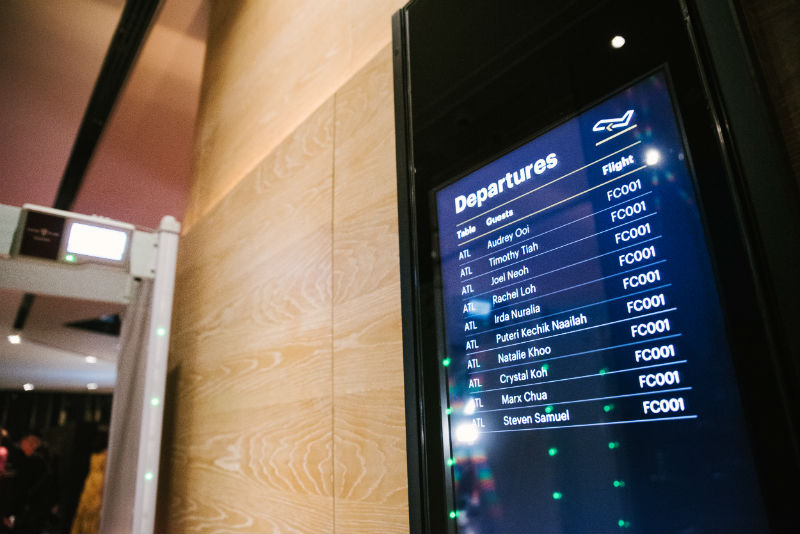 Guests were assigned their international country codes before boarding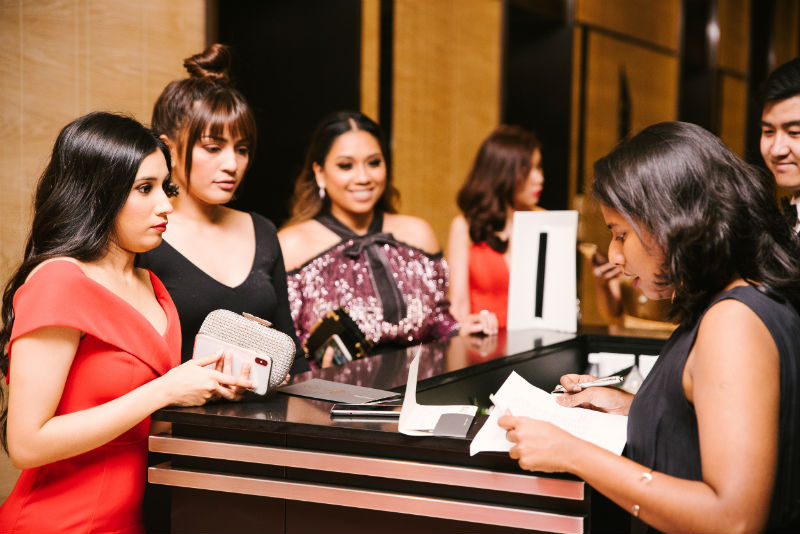 Qalisha Ray, Nurida Suraya and Didie Nasir presenting their boarding passes at the check-in counter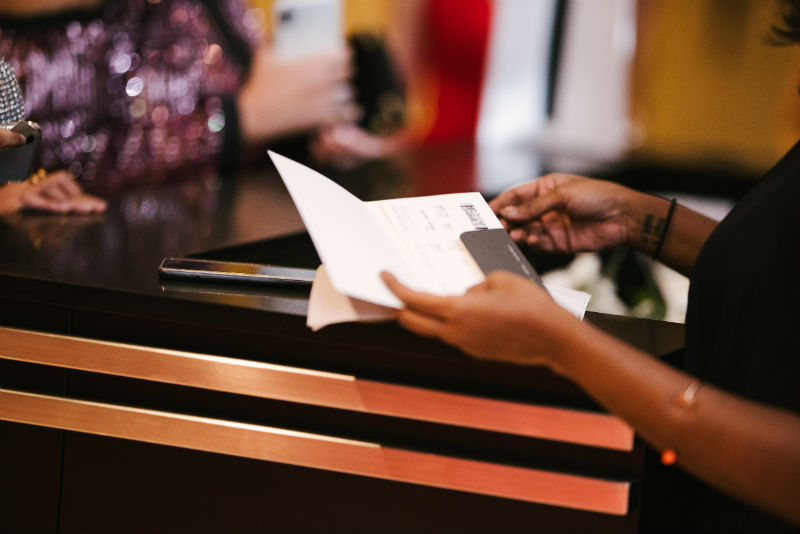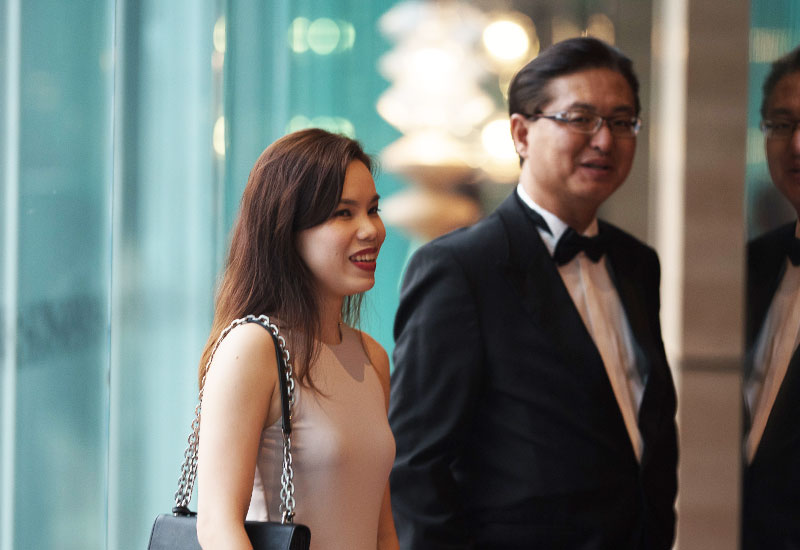 Cherlyn Leong and Masaaki Hara from Decorte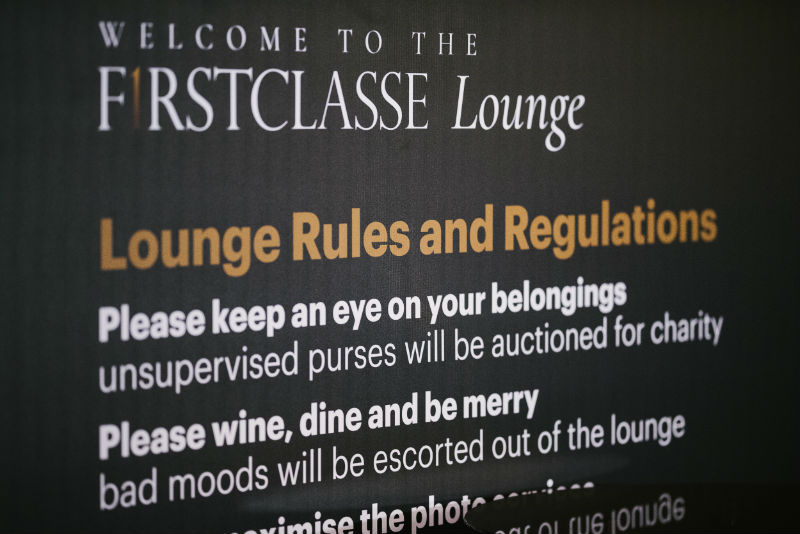 The F1RSTCLASSE Lounge is officially open, with simple ground rules to set the tone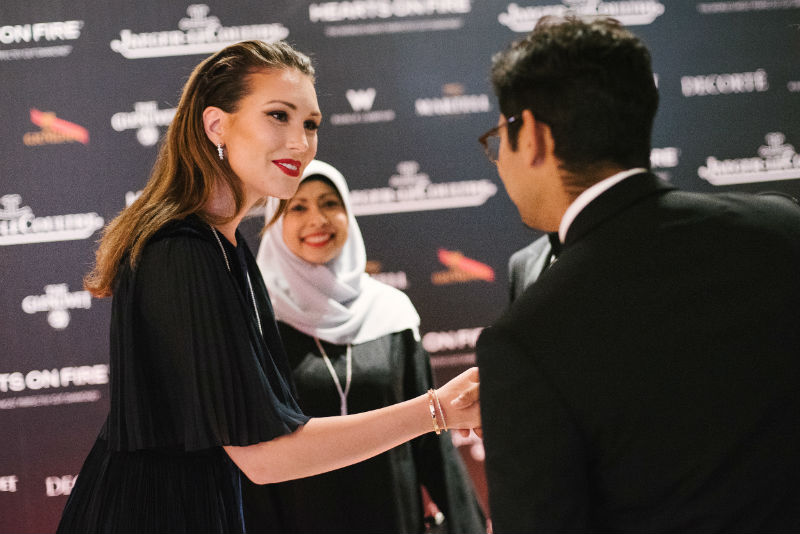 Surprise guest Loren Allred greets Habib's Datin Seri Zarida Noordin and Mirsham Habib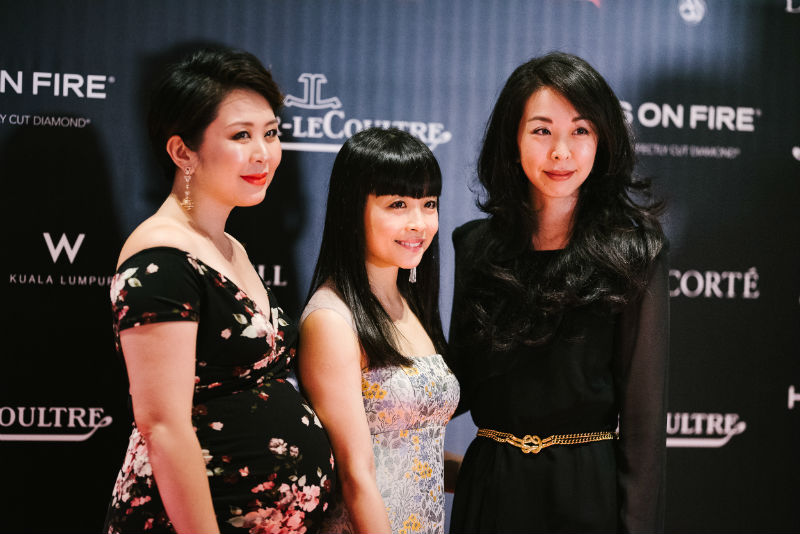 Lim Ai San, Celest Thoi, Lim Ai Chiin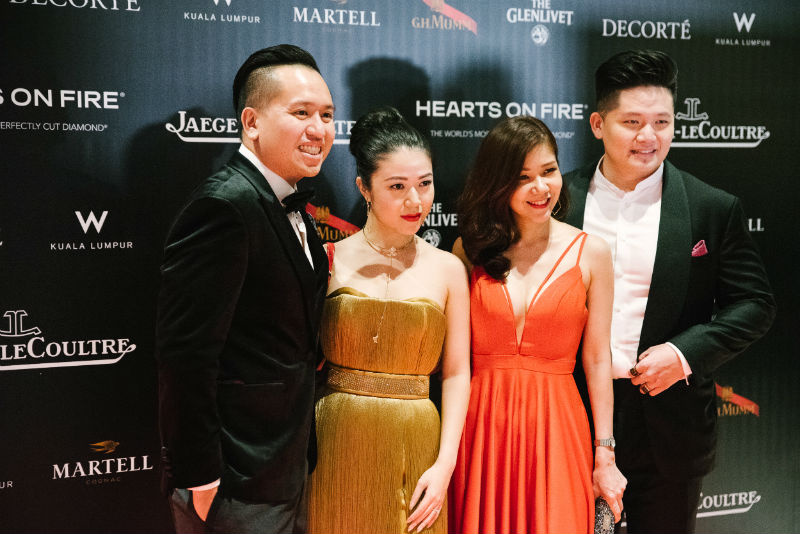 Low Zi Yin, Ju Nn Phang, Wendy Tai, Low Zi Wei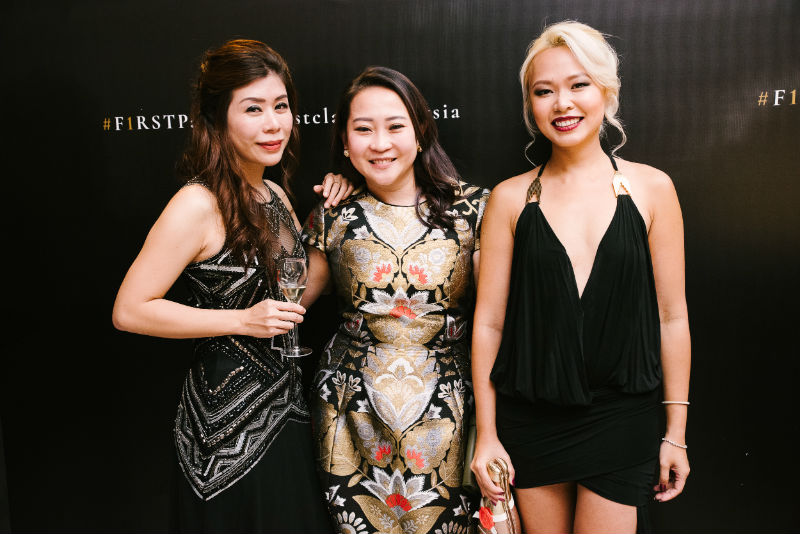 Michelle Chai, Michelle Foong, Lyn Siew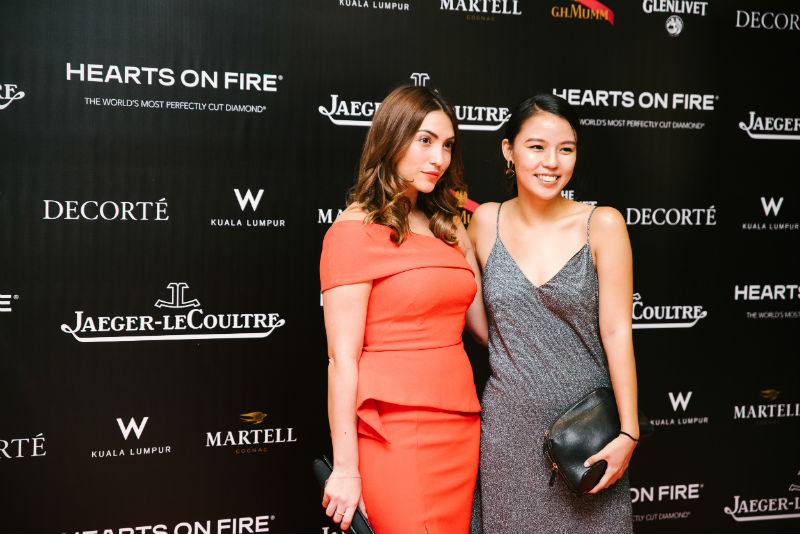 Patricia Knudsen with FirstClasse Malaysia's art director, Gan Yew Chin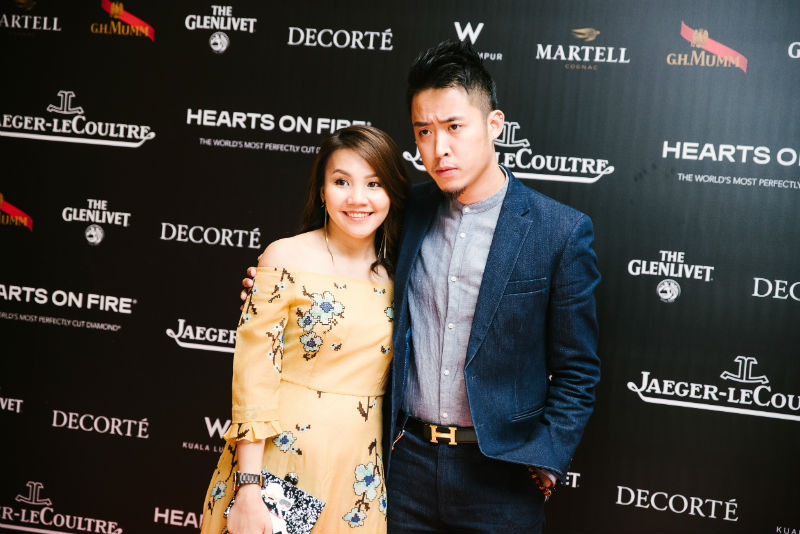 Sally Quah and Bryan Loo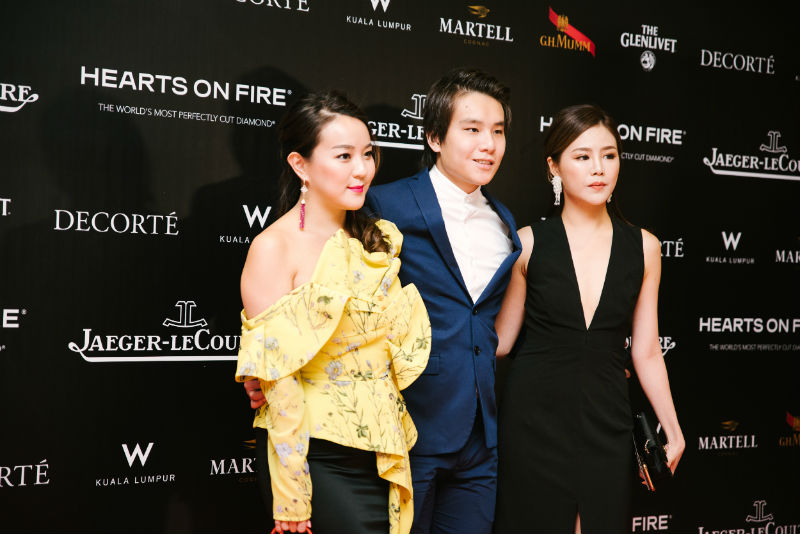 Valerie Ong, Daryl Ong, Vicye Ng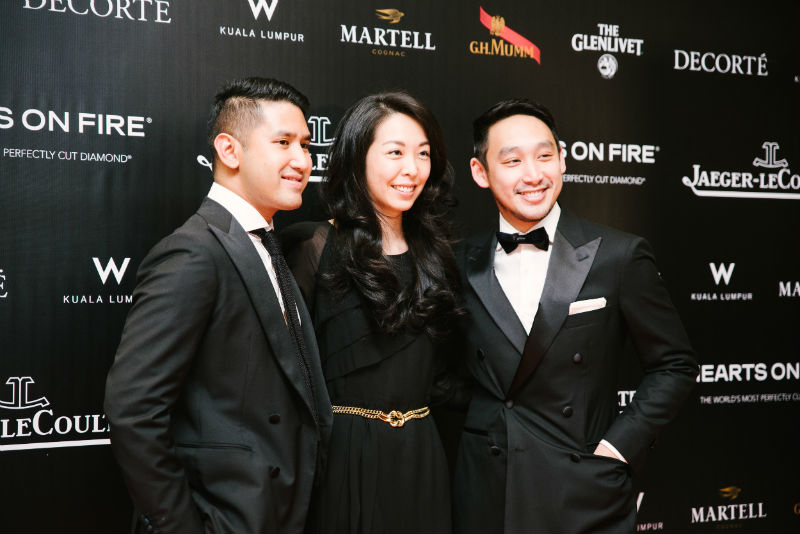 Devan Linus, Lim Ai Chiin, and Donovan Ng stop for a snap before heading to the cocktail area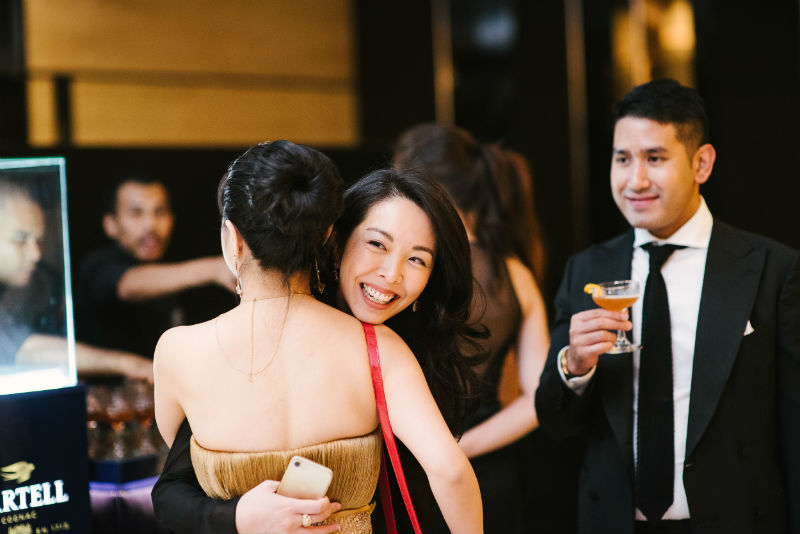 Guests are delighted to see familiar faces - here's Lim Ai Chiin embracing Ju Nn Phang while Devan Linus smiles on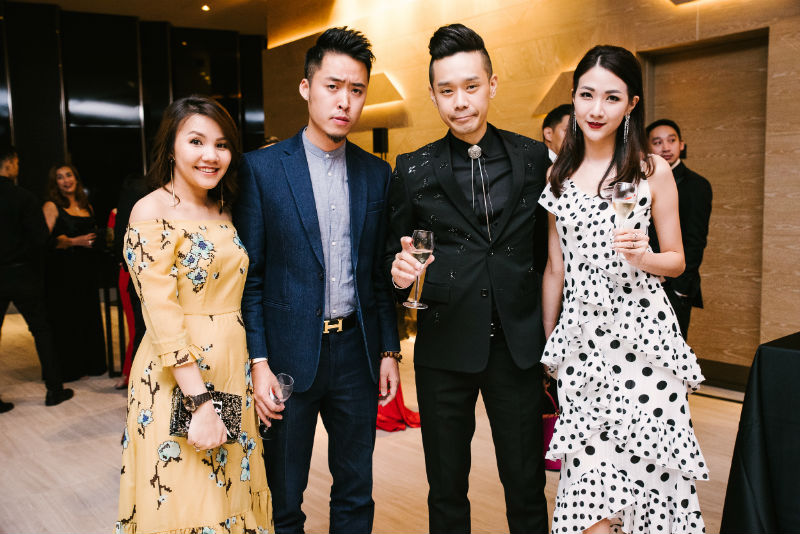 Sally Quah, Bryan Loo, Mah Kok Wah, Angelyn Chong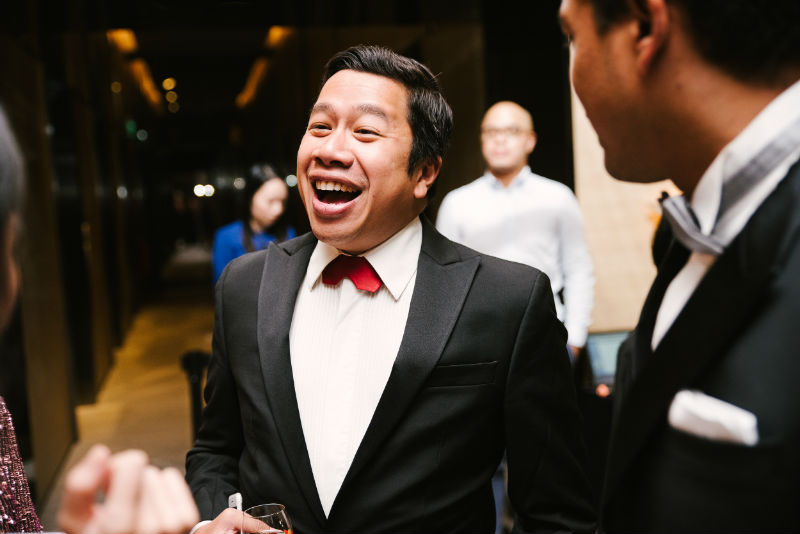 Ferhat Nazri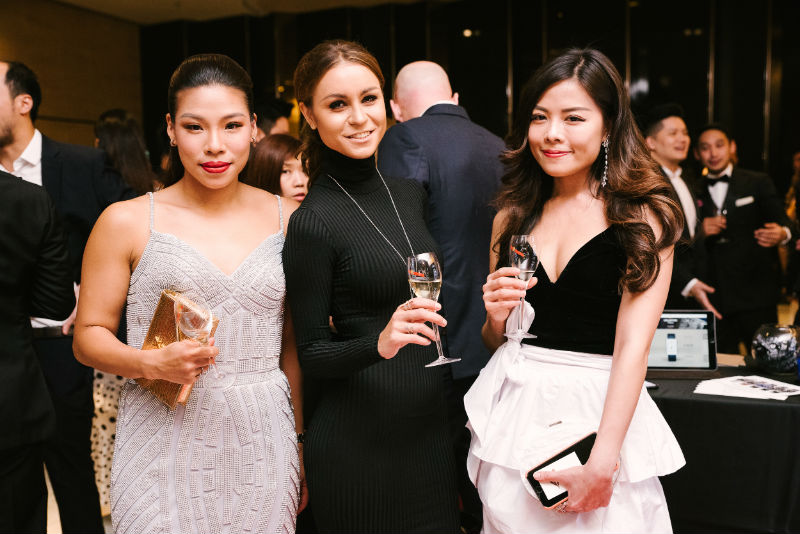 Jolyna Tan, Sasha Zhukova-Metzner and Jean Ng celebrate with flutes of G.H. Mumm champagne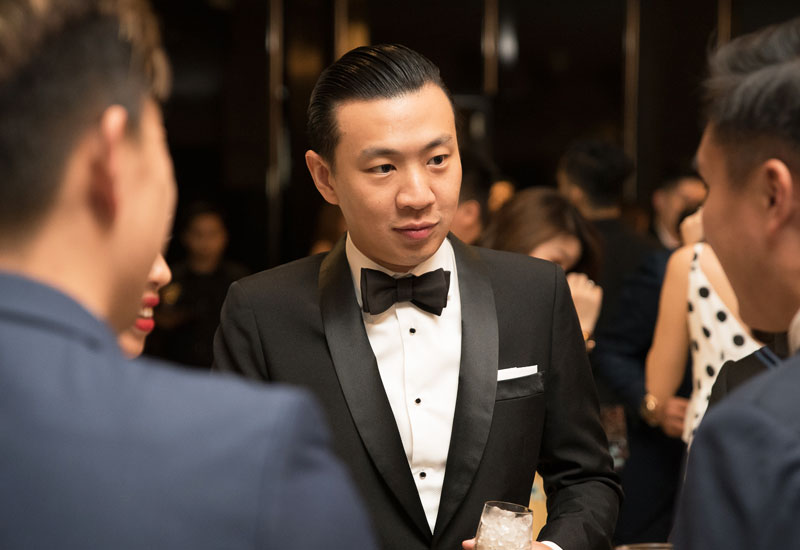 James Yam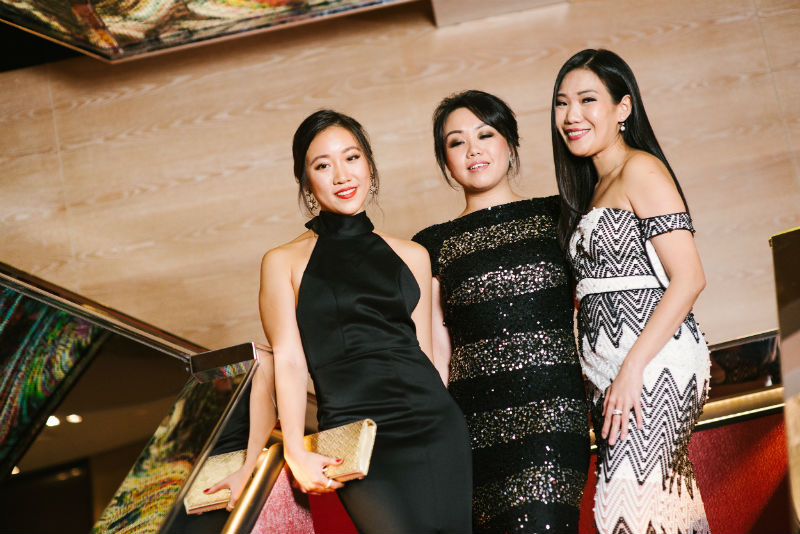 Joyce Shih, Malisse Tan and Stephanie Looi enjoy a night out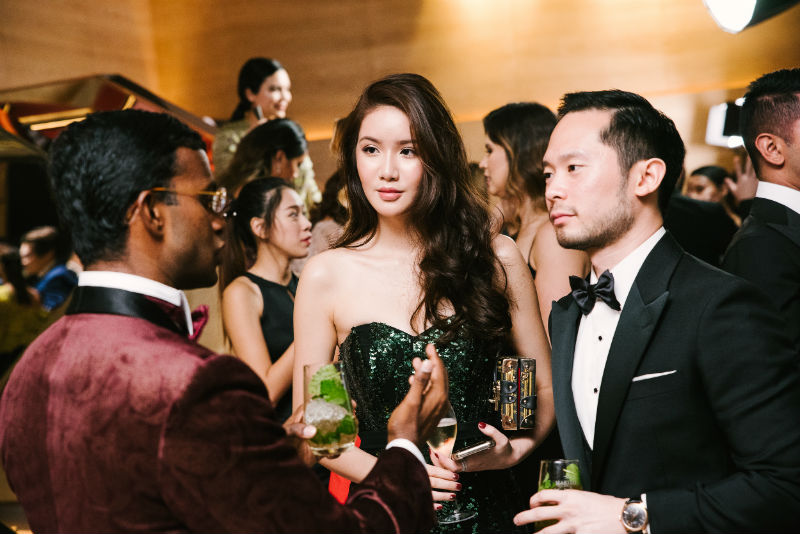 Dato' Deven Nathan catches up with Darren Chan and Charmaine Chew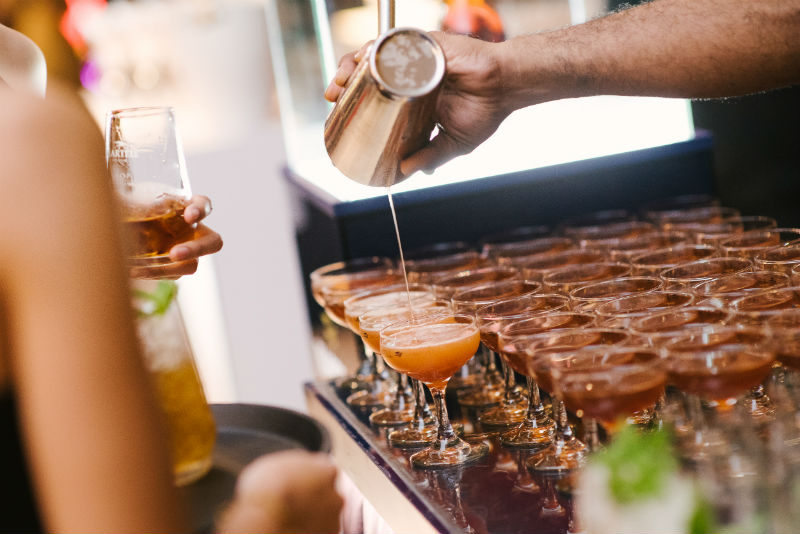 Guests sipped on cocktails made with the latest Martell VSOP Aged in Red Barrells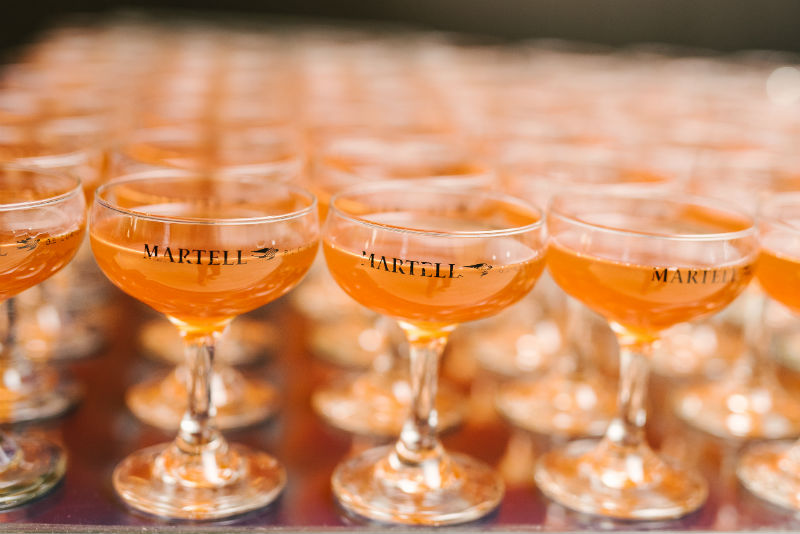 Guests sipped on cocktails made with the latest Martell VSOP Aged in Red Barrells
Canapés were at the ready for passengers to nibble on before the feast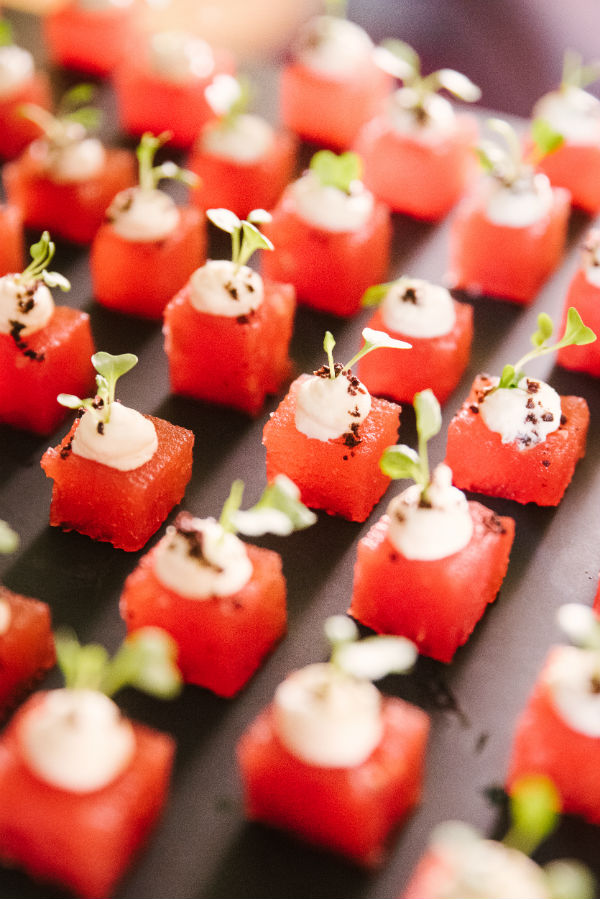 Canapés were at the ready for passengers to nibble on before the feast
Foo Ken Vin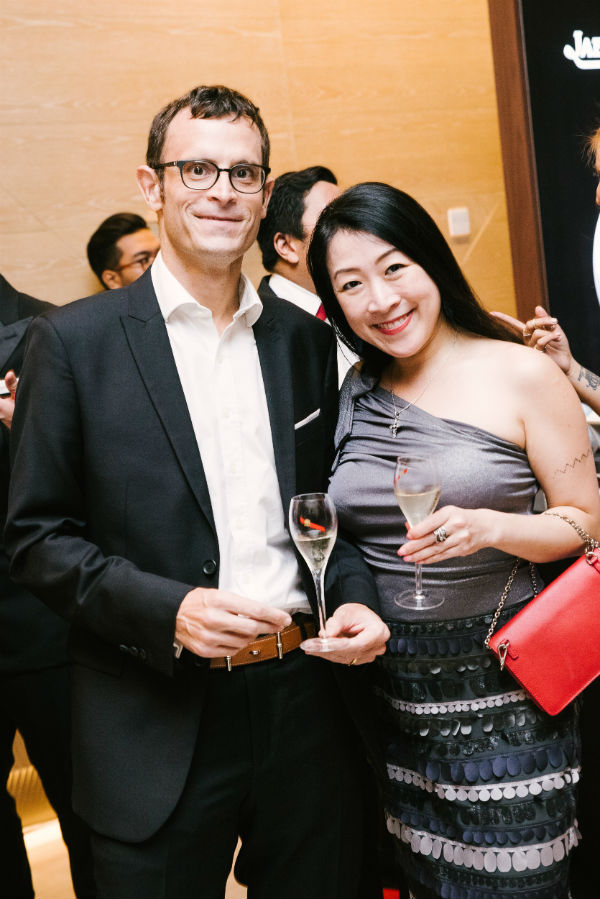 Pernod Ricard Malaysia's Emmanuel Dokhelar with Jaeger-LeCoultre Malaysia's Reena Tan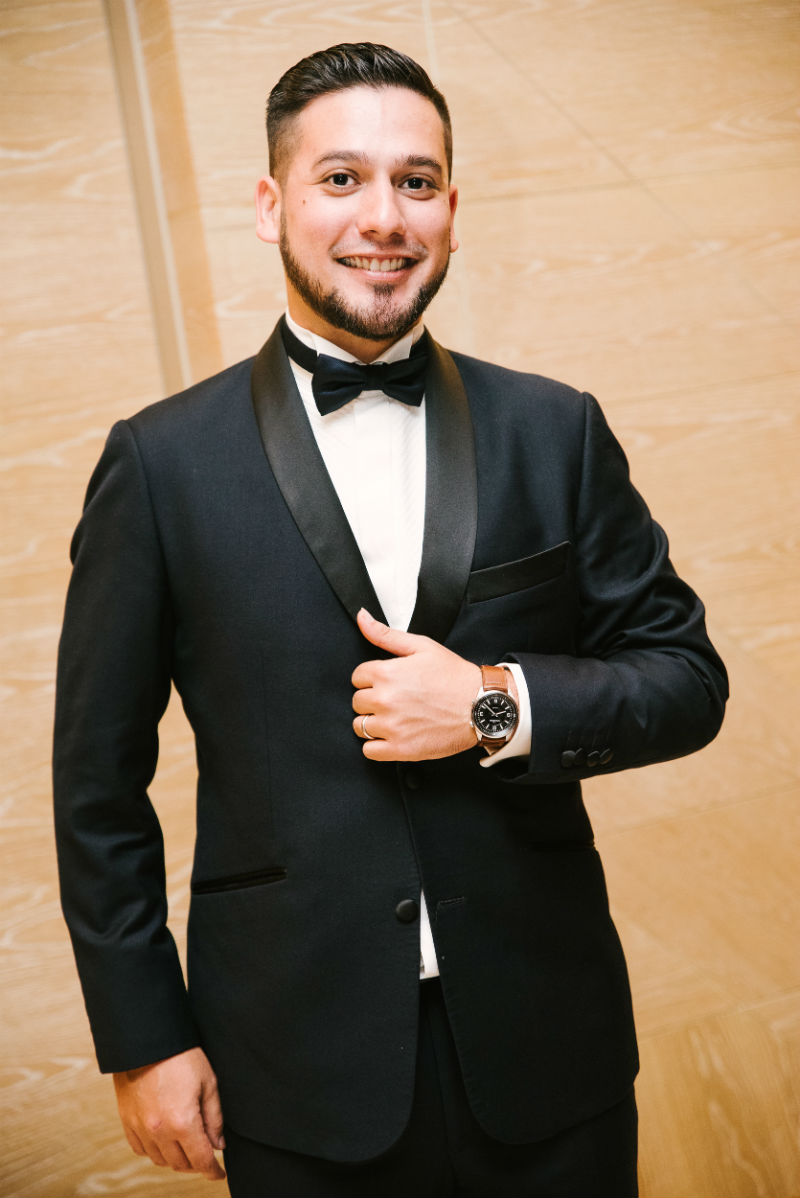 Nik Michael Imran sports Jaeger-LeCoultre Polaris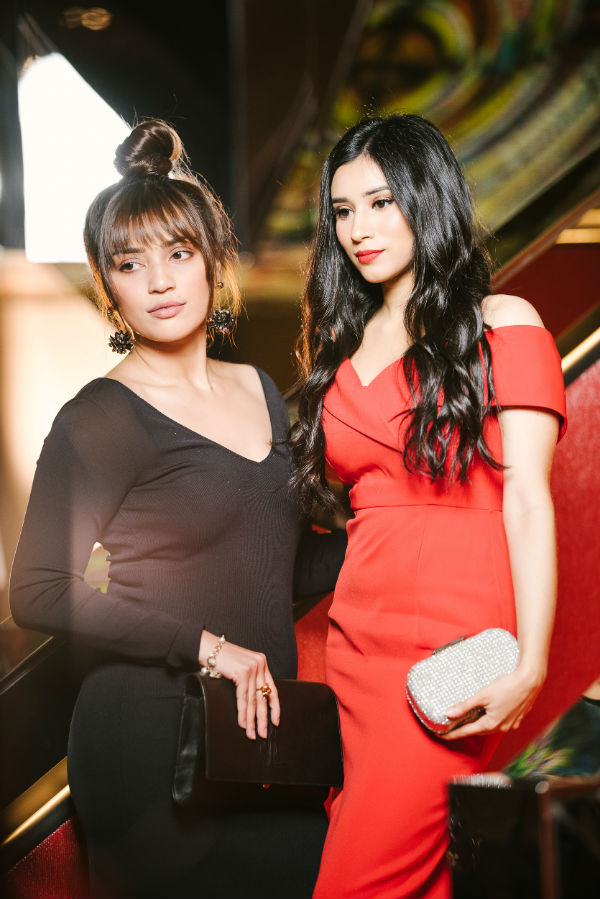 Nurida Suraya and Qalisha Ray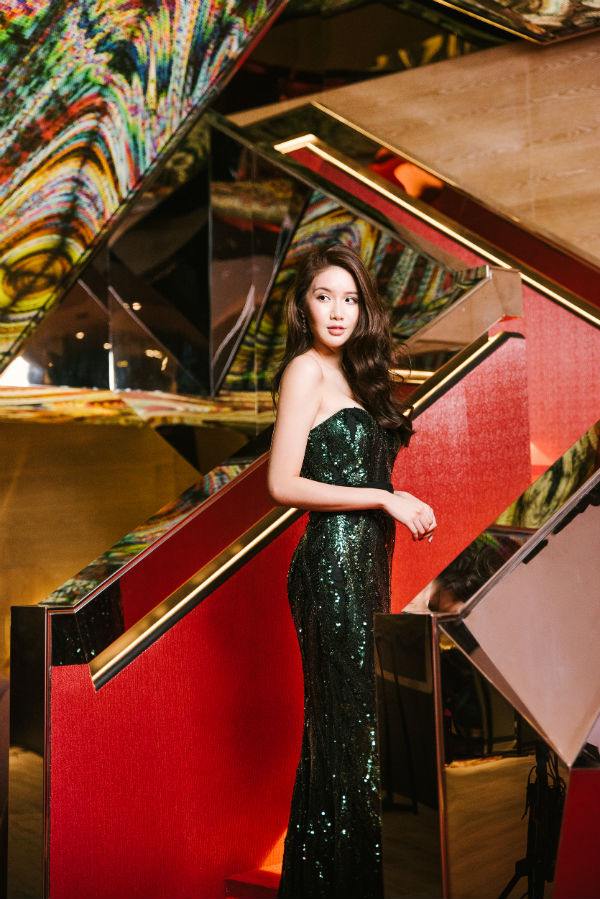 Chairmaine Chew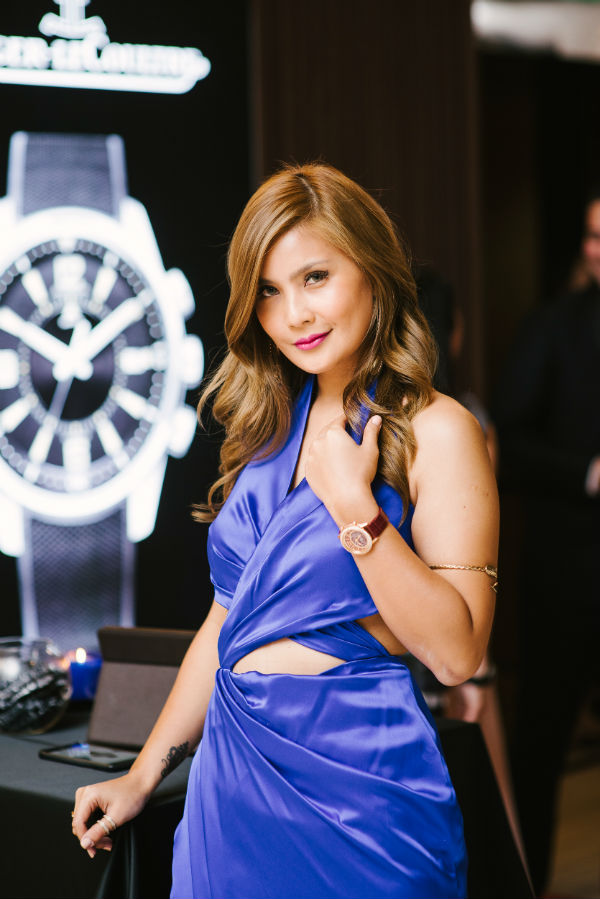 Adeline Tsen wearing Jaeger-LeCoultre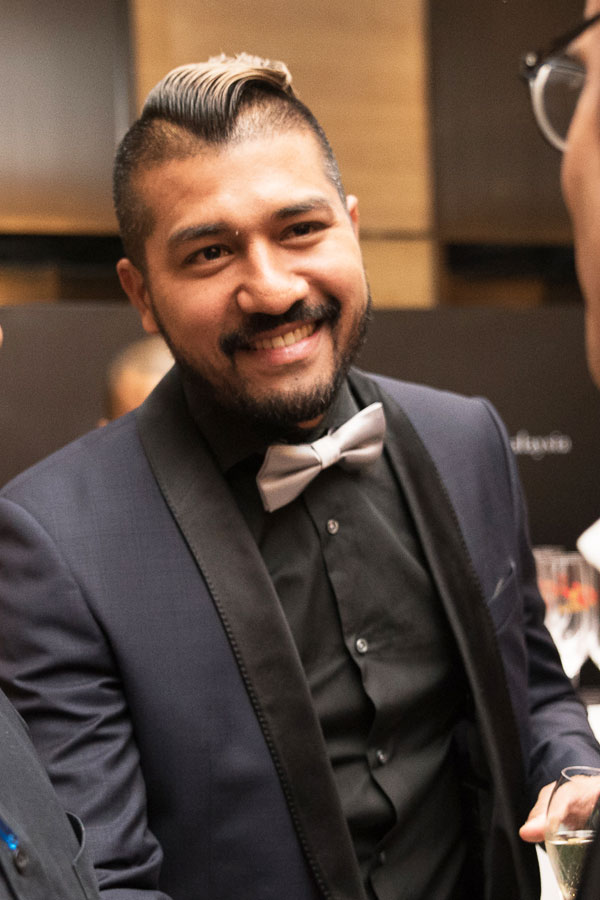 Roen Cian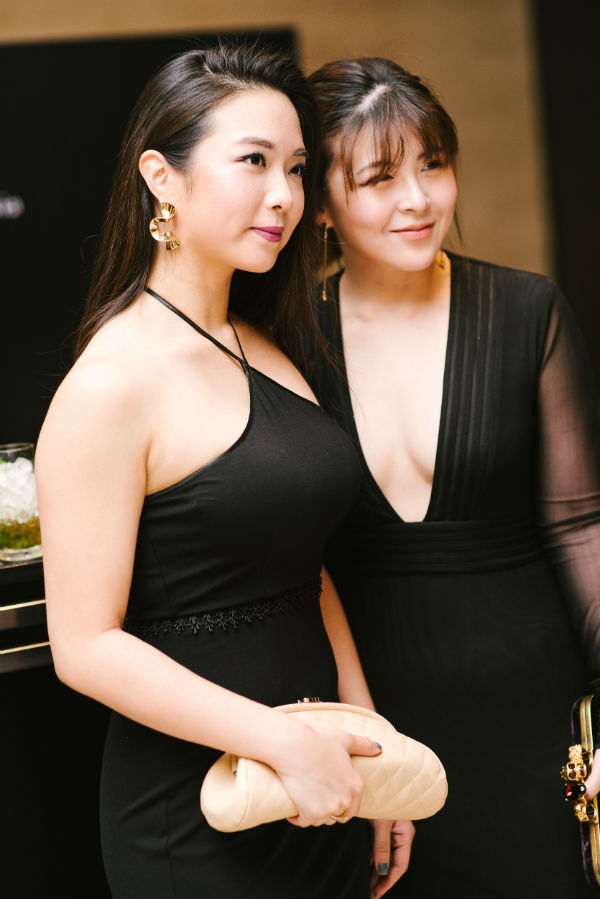 Samantha Tan and Yinn Ooi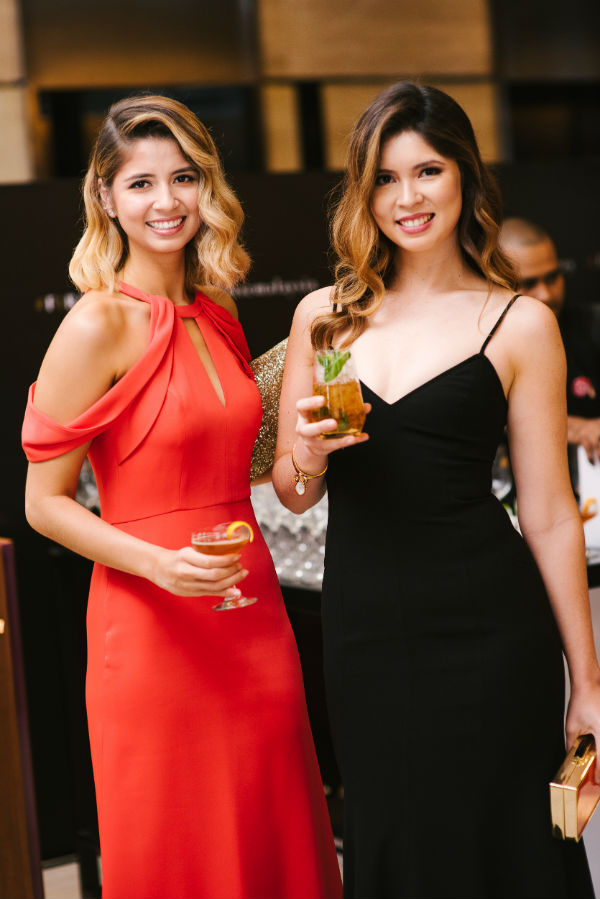 Yong Mei Fong and Yong Mei Ling, matching in resplendence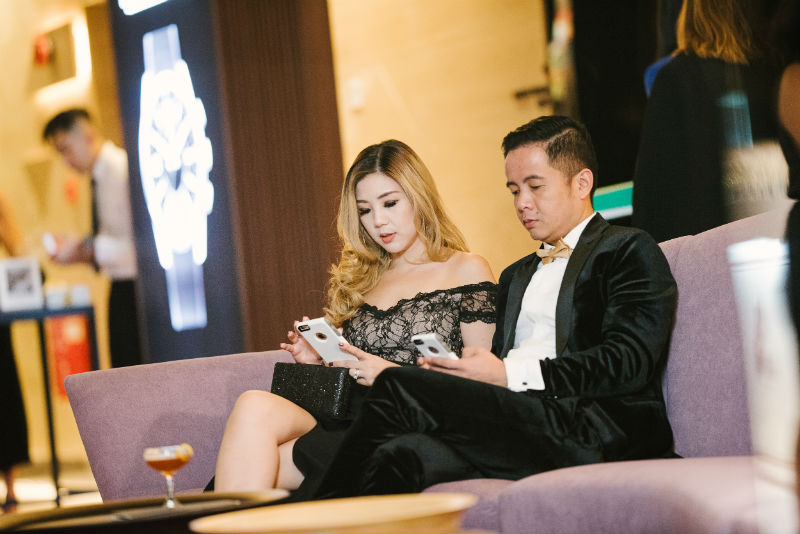 Joey Woo and Jeffrey Yang nip away for a moment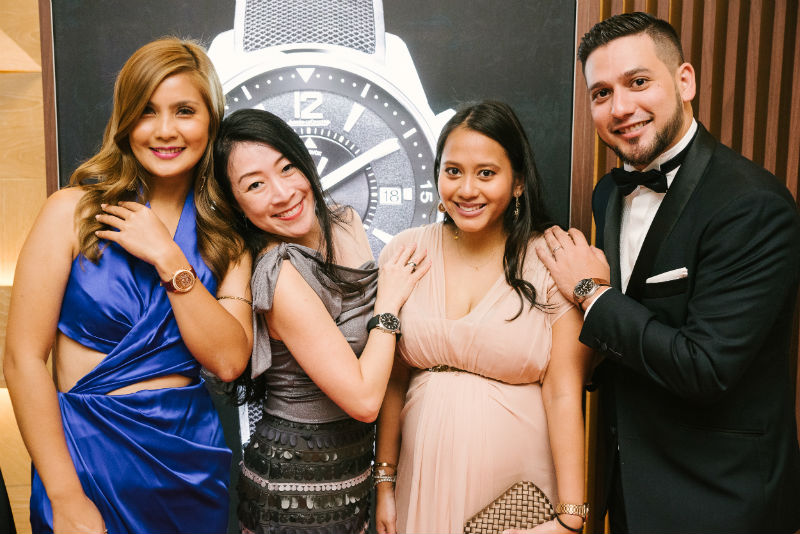 Adeline Tsen and Reena Tan meet Chef Nik Michael Imran and his glowing wife Siti Nadiah Shahril at the Jaeger-LeCoultre stop; Adeline, Reena, and Nik Michael are wearing JLC watches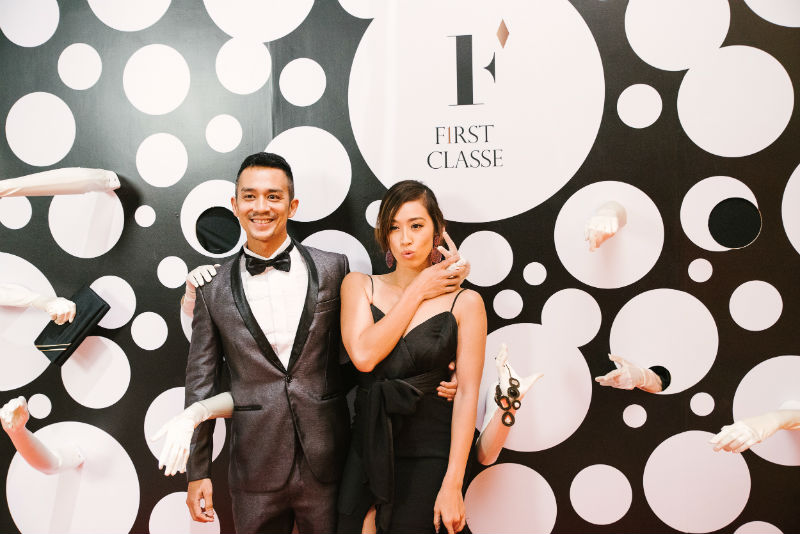 Aidil Azman and Suhaili Micheline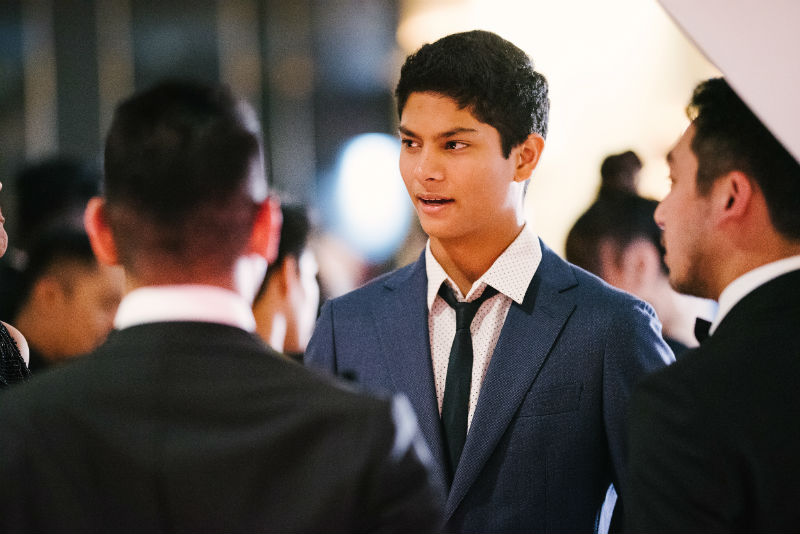 Alister Yoong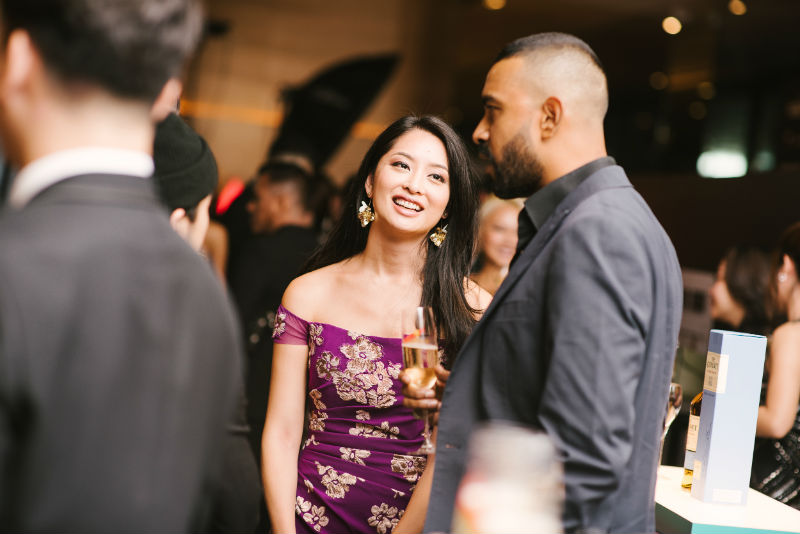 Sarah Lian and Edwin Raj
Sasha Zhukova-Metzner
(swipe left for more)
Awaiting boarding at the F1RSTParty waiting lounge was almost as eventful as the in-flight ballroom.
Stepping out into the 9th floor of W Kuala Lumpur, guests were ushered to the check-in counter. Here, they presented their FirstClasse Airlines boarding passes and discovered their respective destinations – international airport codes marking their tables at dinner.
From then on, photo opportunities were abound. Passengers of FC001 arrived to the lounge to find the sponsor wall and quirky wall, where photographers captured the gorgeous dresses, sharp suits, and smiling faces, before guests were whisked away by friends. Canapés were served throughout the hour alongside Martell cocktails,  The Glenlivet whisky, and G.H. Mumm champagne from our dear friends at Pernod-Ricard Malaysia. At the opposite side of the lounge, all eyes were set on new timepieces from the latest Jaeger-LeCoultre Polaris collection.
Surprise guest, singer Loren Allred was also present with warm smiles and welcome greetings VIP guests, including the Habib family and DeCorte senior representatives.
Click here to see what took place in the grand ballroom during dinner.