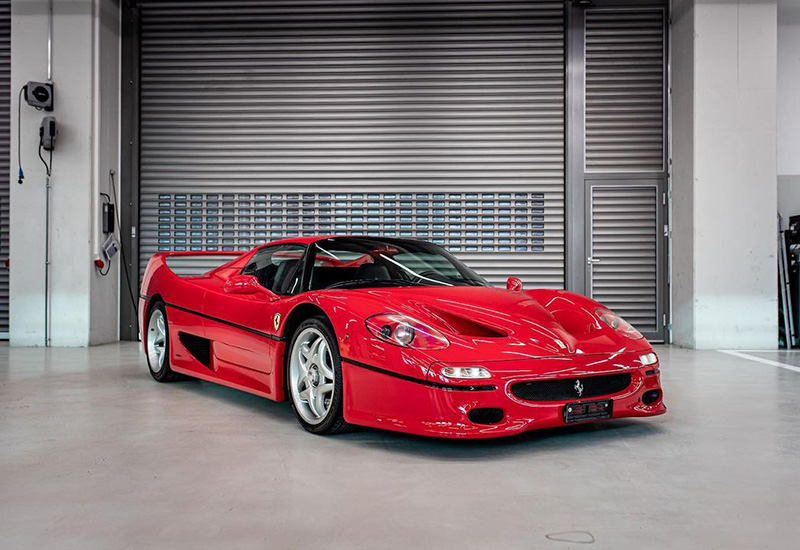 Breakups often end with one getting rid of all reminders of one's former partner. At least this appears to be the case for 4-time Formula One champion Sebastian Vettel following his high-profile split from Scuderia Ferrari. Instead of love letters, an old T-shirt or a mix tape, however, Vettel is purging off his fleet of Ferrari supercars.
You could call it payback, as it was the Italian manufacturer who let Vettel go last June after a six-year partnership. It was the German racer's life-long dream to race for the marque, in the hopes of emulating his childhood hero Michael Schumacher. In Ferrari's defence, Vettel had shown less-than-promising results during his stint – which saw him ending 2019 with only 240 points and an even more dismal 33 points in 2020, despite being a close rival to the championship-winning Mercedes team in the earlier seasons of his career at Cavallino.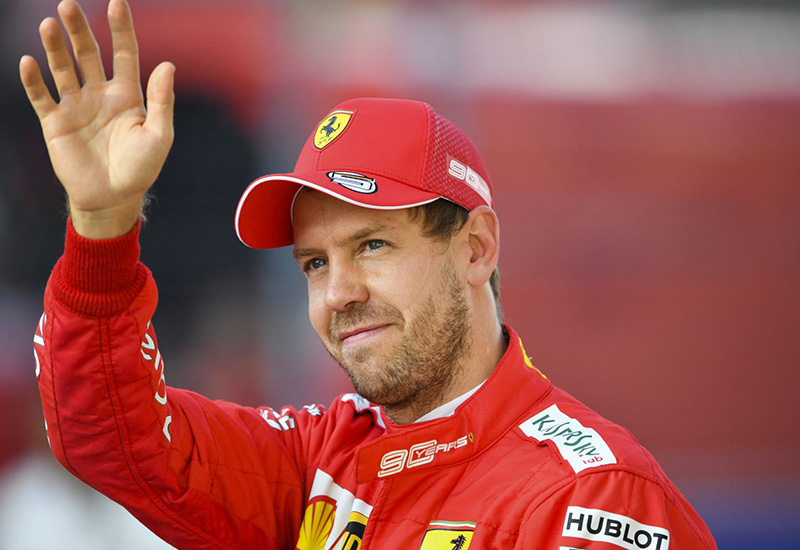 Vettel, who dominated Formula 1 in the first half of the last decade, has since signed with Aston Martin. But the "moving on" process involves selling five of his old Ferraris, on top of two Mercedes-AMGs and a BMW.
The eight collector-worthy supercars are listed on British supercar dealer Tom Hartley Jr's website, headlined by a trio of Prancing Horses. A 2016 Ferrari La Ferrari with 490km on the odometer and 1996 Ferrari F50 with 6,940km have already been sold, leaving a 2004 Enzo with 1,790km on the chopping block.
Only 500 of the LaFerrari models were ever made, and Vettel bought his as soon as he joined the team. It is believed to be one of the last few in production. On the other hand, the iconic F50 may be a little older, but that's exactly makes it a prized beauty for car geeks of Vettel's generation. In case you're wondering, both cars fetched a handsome $2 million each. He's only asking for US$628,000 for the remaining Enzo, which is limited to only 400 models worldwide. Considering its low mileage, it's basically a steal.
View this post on Instagram
There's also the yellow 2016 Ferrari F12tdf and black 2015 458 Speciale up for grabs, with only 1,200km and 3,000km on the clock respectively. While they're not as top tier as the aforementioned three pony cars and don't feature the trademark Rosso Corsa finish, they're no less powerful beasts that would make impressive additions to any garage.
For those with a preference for German models instead of Italian, the listing includes a 2009 SL65 AMG "Black Series" coupe, silver 2010 SLS AMG Gullwing and silver 2008 BMW Z8 Roadster too.
We imagine Vettel will be replacing these with Aston Martin models now in light of his current signing, so it'll be interesting to see which ones make the cut. Perhaps an Aston Martin DBX, Vantage Roadster or DBS Superleggera?