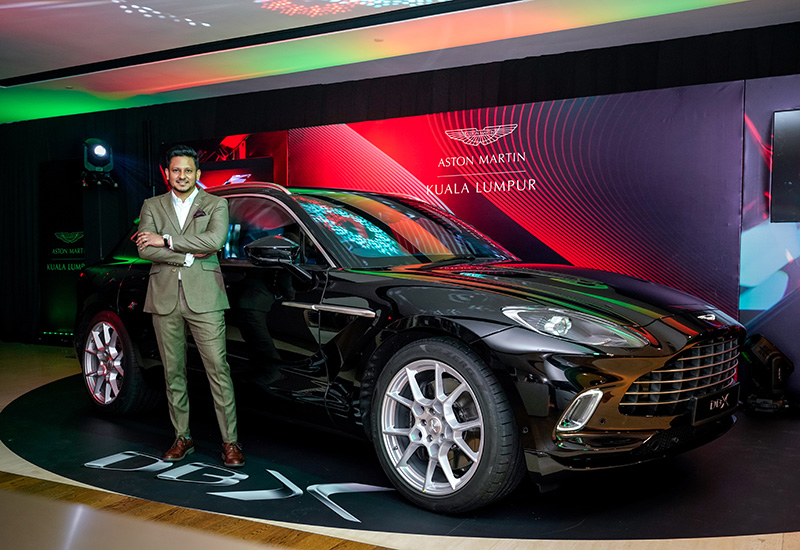 A year after it was first unveiled to the world, the Aston Martin DBX finally made its debut on Malaysian shores on Wednesday. This marks the marque's first ever luxury SUV in its 107-year history, setting a bold new standard in its sector.
"Aston Martin has boldly ventured into unchartered territory with the addition of an SUV that has all the brand's trademark luxuries combined with dynamic sports car capabilities. The DBX's striking design echoes the unmistakable style of Aston Martin's iconic sports cars and is matched by its impressive versatility in performance. It has already sparked great interest worldwide and we're thrilled to now offer this dynamic model in Malaysia," said Mr. Kumara Sooriar Sivanasan, General Manager of Aston Martin Kuala Lumpur.
In case you need a refresher on this brand new model, we break down six fast facts about the Aston Martin DBX below.
It features the biggest grille in an Aston Martin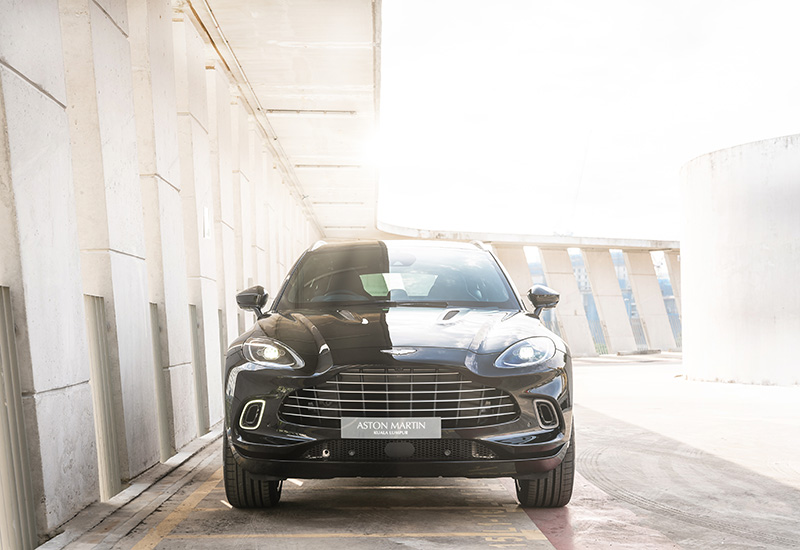 The DBX is unmistakably sporty in a way that's quintessentially Aston Martin. Signature styling cues including a curvy design, almond-shaped headlights, sculptured sides and Vantage-inspired tailgates. A DB grille highlights the front, which is also the biggest ever in an Aston Martin car. Its daytime running lights (DRLs) have an integrated aerodynamic duct, reducing both drag and lift while also cooling the brakes.
It performs like a sports car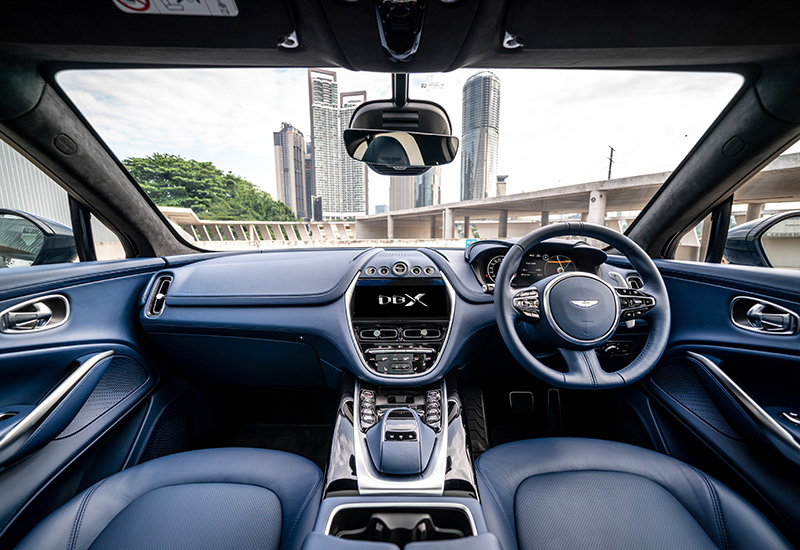 Under its hood, the DBX is as sporty as it looks for an SUV. Powered by a 4-litre, twin-turbocharged V8 engine also found in Aston's DB11 and Vantage vehicles, it's capable of producing an output of 550PS with 700Nm of torque. This propels the car from 0 to 100kmph in just 4.5 seconds on the way to a top speed of 291kmph.
It's built for adventure
Thanks to a combination of its adaptive triple volume air suspension, enhanced 48-volt electric anti-roll control system (eARC), electronic adaptive dampers and stiff structure, this SUV boasts exceptional dynamics both on and off-road.
It's bigger than it looks…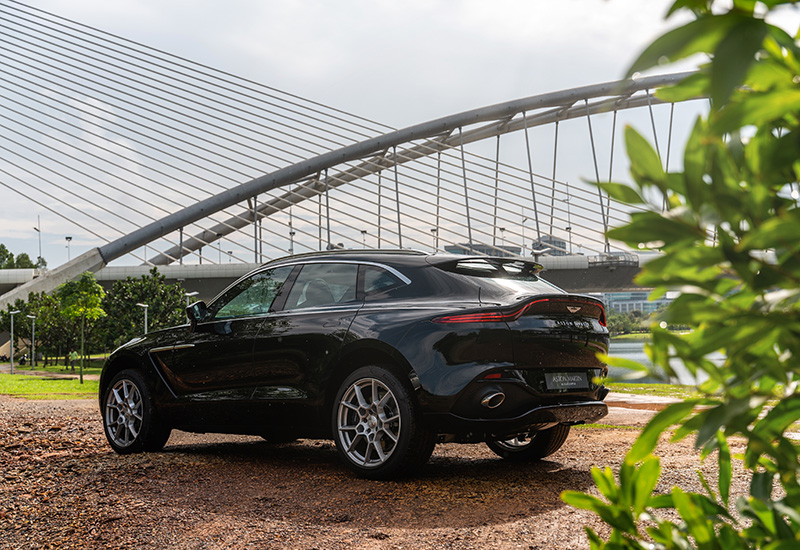 At first glance, this SUV may look relatively compact – it's longer than the Porsche Cayenne but shorter than the Bentley Bentayga and Lamborghini Urus, for comparison. Developed using bonded aluminium, its body structure is incredibly light yet stiff, with an overall kerbweight of 2,245kg. This maximises room in the cabin, ensuring class-leading spaciousness for both front and rear occupants.
…on the inside too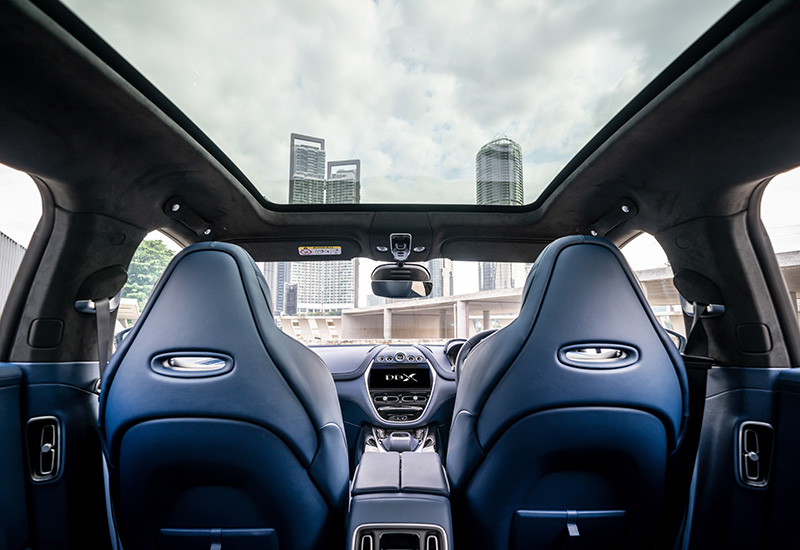 Speaking of the cabin, the interiors are fitted with a mix of wood, composite, metal veneer and leather upholstery that altogether oozes luxury. For a 5-seater SUV, there's plenty of headroom and legroom for everyone, plus a full-length glass panoramic roof to allow sufficient light and airiness into the cabin.
It's a car for everyone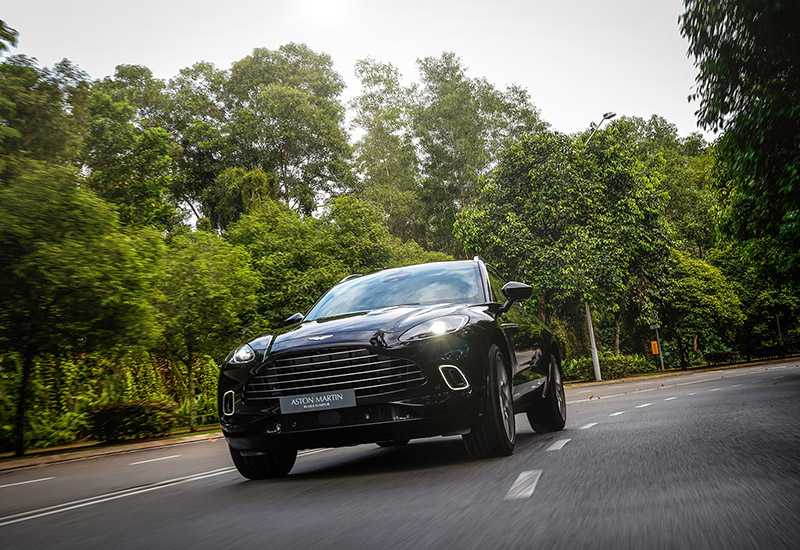 Designed to accommodate the world's 99th percentile male and 5th percentile female, the little details that make up the DBX have been carefully guided by dealership feedback, private global focus groups and Aston's own Female Advisory Board. Such details include the separate central armrests, glovebox design and the positioning of the car's main control systems, ensuring optimal ergonomics for all.
While the DBX may be an SUV with the power of a sports car, it's undoubtedly also made for adventure, for family and for the true Aston Martin enthusiast.
The Aston Martin DBX is available from the base price of RM818,000 (before duties, customisation options, taxes and insurance) and is now available for viewing and booking.
For more information, please contact Aston Martin Kuala Lumpur at +603 2163 1196 or log on to astonmartinkualalumpur.com.
Photos: Aston Martin