For men who exude confidence, the journey they embark on is far from complete. There will always be challenges and new horizons to conquer. To accompany them on their adventures, Montblanc has introduced a new accessory for the modern man – the 'Explorer Platinum' fragrance.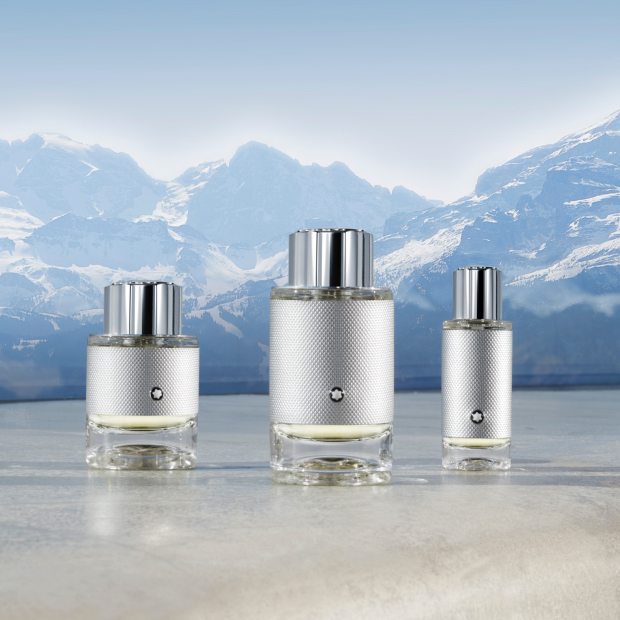 Montblanc, a fragrance house that embodies the spirit of Europe's highest peak, has always been committed to creating a collection that is deeply connected to the strength and power of mountains. With the introduction of Explorer Platinum, they have taken this connection to new heights. The fragrance itself is a powerful and woody scent that evokes the feeling of ascending mountains and being surrounded by a lush forest.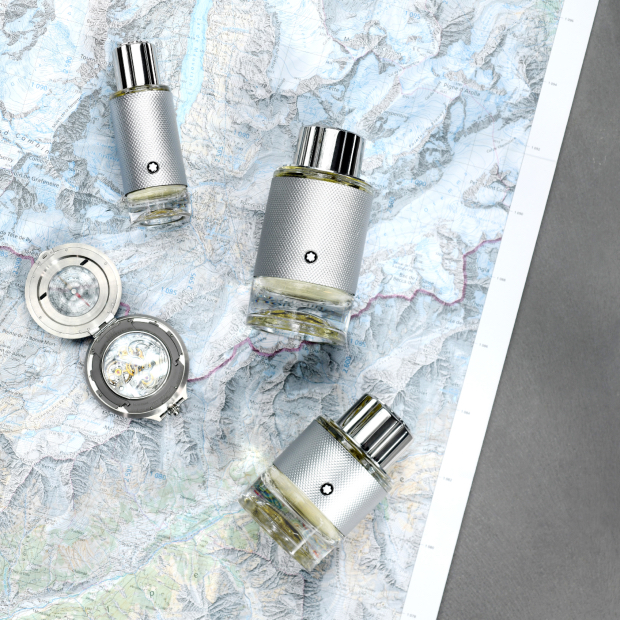 The Maison's renowned perfumers, Bruno Jovanovic, Nathalie Lorson, and Fabrice Pellegri, have expertly crafted a scent that captures the essence of masculinity. They have experimented with the crispness of the rock, the earthy breath of Cypress, and the airy freshness of a crispy accord, all of which come together to create a fragrance that embodies the strength and power of a confident man. 
The perfume then wraps around the sparkling spritz of Grapefruit, Violet Leaves, and Clary Sage essence, adding a touch of brightness and freshness to the overall composition.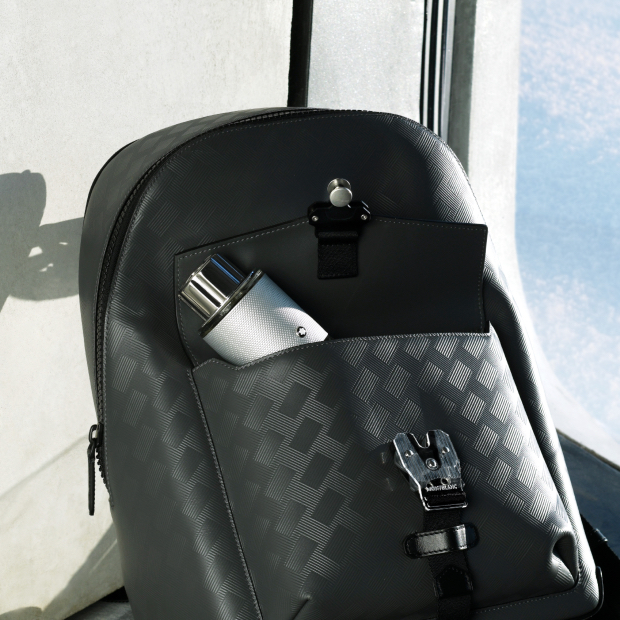 In addition to the fragrance itself, the bottle design also reflects the cool and airy nature of the mountains. Montblanc has chosen a glossy, transparent jar that showcases the fragrance within. The silver cap is shaped like an emblem, adding a touch of elegance and masculinity to the overall design. The silver trace on the outside of the bottle features a stylish pattern of black lines, further emphasizing the greatness of the Explorer's next adventure. 
This attention to detail and craftsmanship is a testament to Montblanc's commitment to creating accessories that not only smell incredible but also look stunning on any man's vanity.
Montblanc Explorer Platinum is available in 100ml, 60ml, and in a 30ml travel size. For more information visit www.montblanc.com. 
#MontblancExplorerPlatinum #SpiritofExploration