Ed.ju uses only aged fish – never fresh – in its sushi, a careful process that chef owner Eddie Ng has perfected with a variety of fat fish.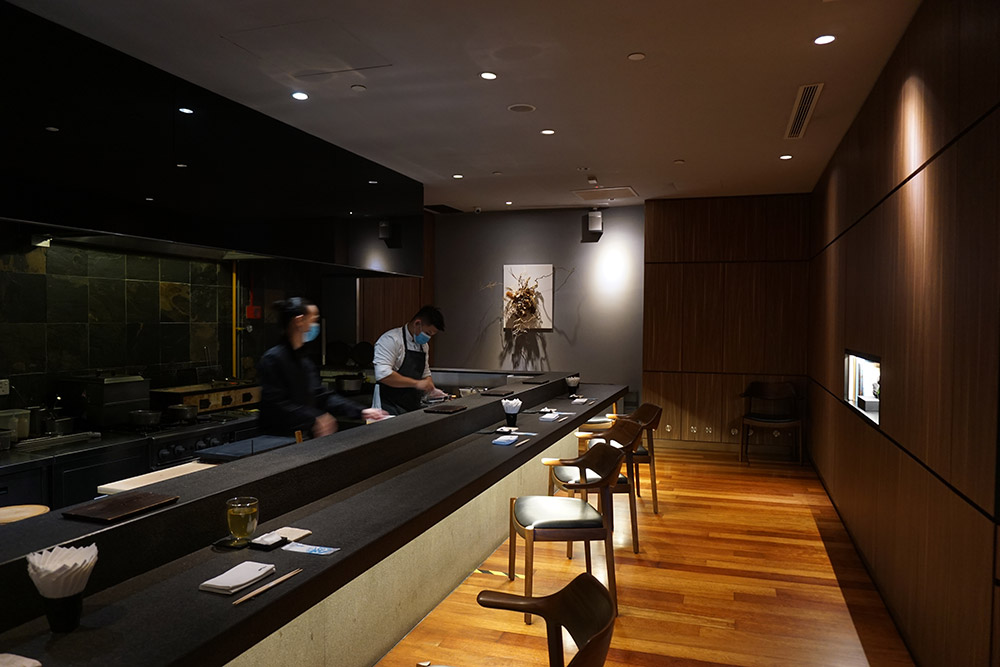 Tradition and seasonal ingredients underscore the dozens of Japanese omakase restaurants in the city. While that also sets the pace at Ed.ju Omakase & Lounge in Damansara City Mall, chef owner Eddie Ng adds a few extra elements of badassery to his menu for what he calls 'contaminated' omakase.
Fear not such a controversial description. It's not 'contaminated' as we know the word to connote – instead, it is marked by three distinct pillars that he does differently. Together, these personal choices bring about an omakase experience that very distinctly stands Ed.ju out in the Japanese dining arena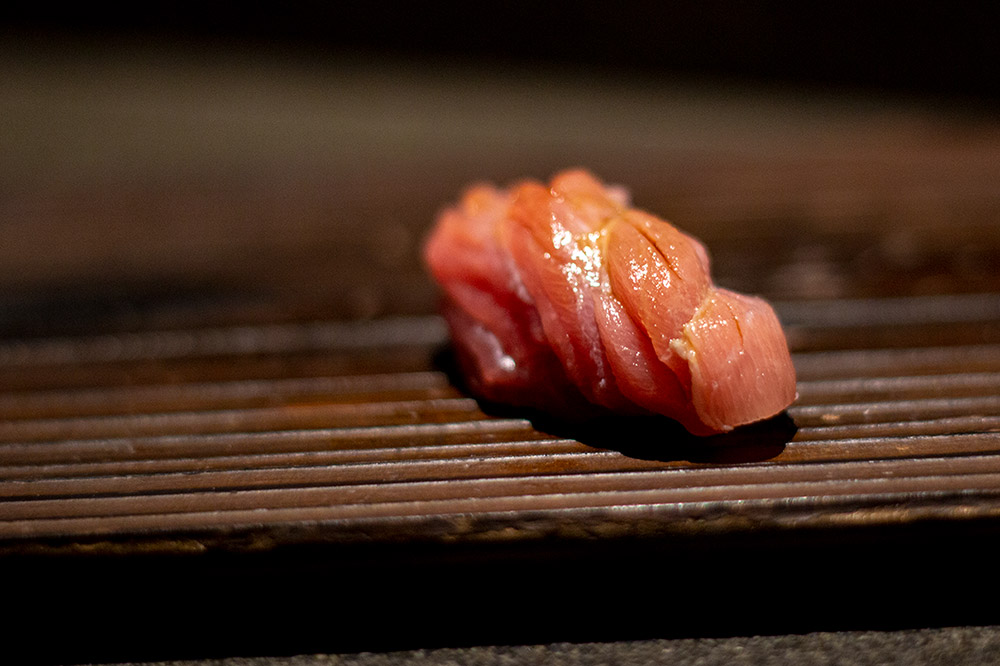 Aged, never fresh, fish
The first hallmark of Ed.ju is that it uses only aged fish – never fresh, contrary to popular preference – in its sushi, a careful process that Chef Eddie has perfected with a variety of fat fish. They are aged anywhere between a week to two months, some cautiously monitored in temperatures that toe 0-1°C, others chilled in brine. The result is fish that is silkier in texture due to fat and muscle breakdown, and more intense in flavour as it marinates.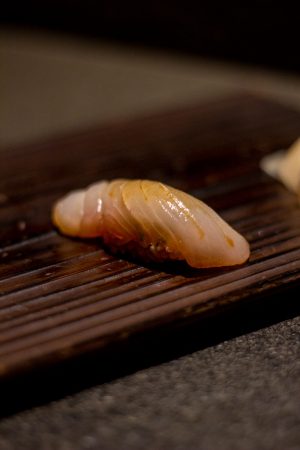 We are introduced to it with the first course aptly called the 'Introduction to Ed.ju', consisting of two pieces of sushi, one an ottoro, aged a week, and the other being the house signature kampachi, aged two weeks. Off the bat, one will notice the fish has a more translucent colour than usual, with a glistening top. Pop them into your mouth and Chef Eddie's description of aged fish all comes true: the sweet, creamy flesh explodes with umami flavours, bolstered by light airy rice.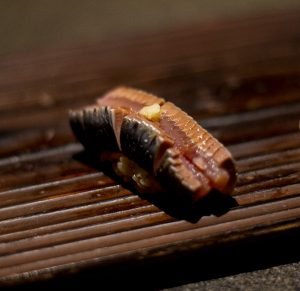 Another notable sushi is the sardine, aged in iced brine water with the guts in. Pulling the flavour from its cured guts, it is a delightful bite that's complex in taste with all the sweetness of the sea layered with a subtle salty bitterness. The fin tuna – Chef Eddie's personal favourite – is also a stellar result of ageing, presenting smooth tuna removed of even the slightest stiffness on a bed of fluffy rice.
Chinese vinegared rice
Chef Eddie has put a lot of care and thought into the ageing of his fish but it is merely to play up  the main ingredient of his entire menu: the rice and vinegar. Instead of folding it with Japanese vinegar as per tradition, Chef Eddie reveals that he has found the perfect blend of two local Chinese vinegar, sourced from the local TTDI market, no less, to add that touch of tang.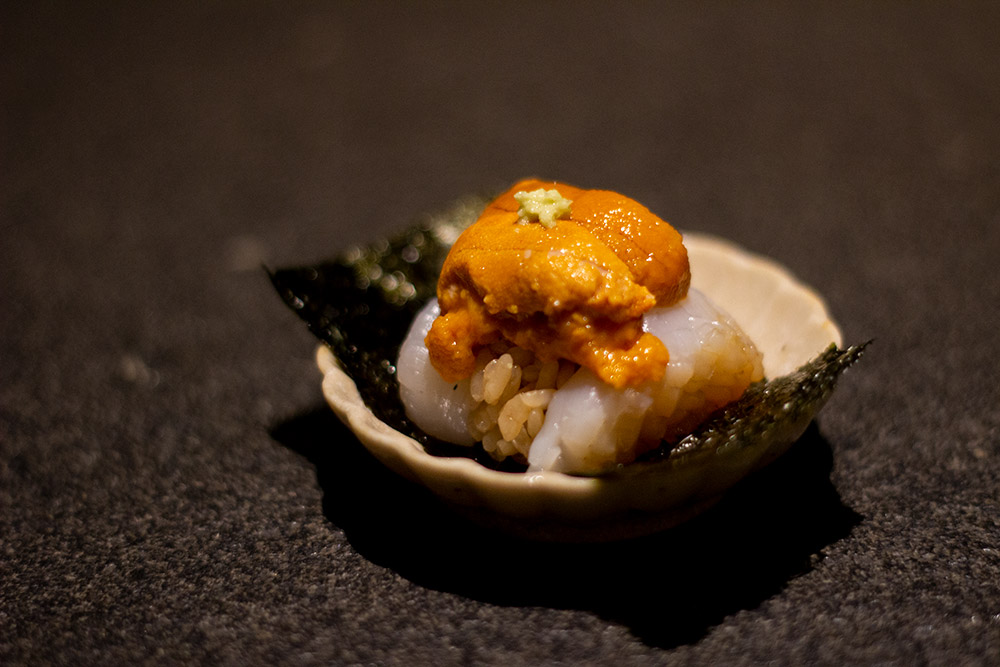 This unconventional ingredient proves itself a winner, as seen with the nigiri sushi as well as the scallop and uni sandwich. In between two slices of halved scallops wrapped in nori sheet and topped with uni, Chef Eddie's rice remains round and full with a good bite. The Chinese vinegar provides just the right amount of piquantness lift to cut through the creaminess of scallop and sea urchin, and at the same time, draw out their sweetness.
It carries even the botan ebi with foie gras sushi to full mile, lengthening the caramelization of duck liver on delicate shrimp for a delightfully sweet yet musky bite.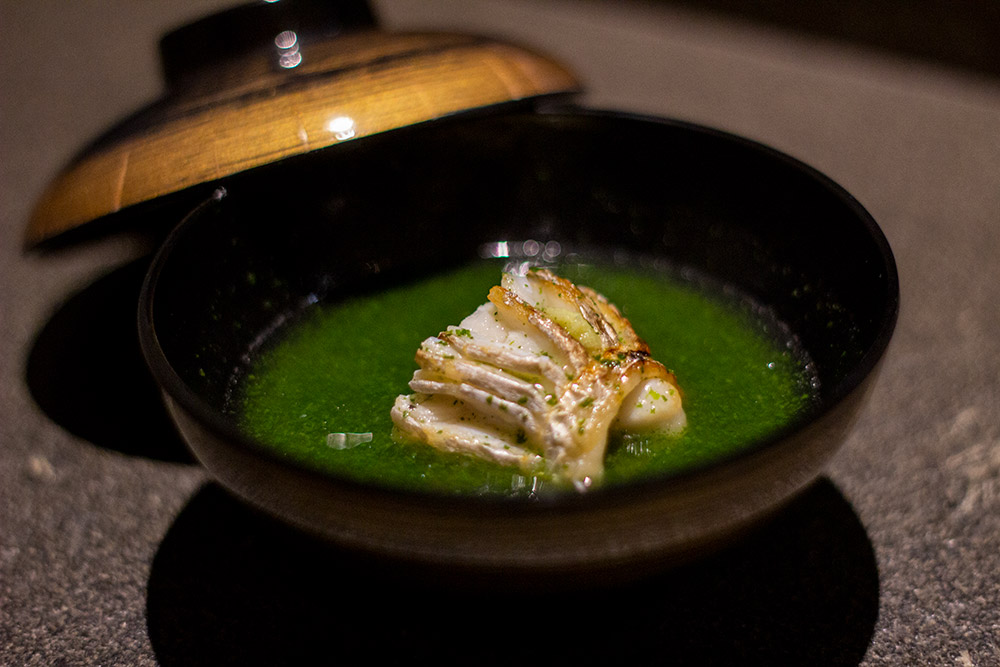 Alternating courses
The last standout element of Ed.ju is its menu, in particular, the order of its dishes. Chef Eddie turns around the typical order of omakase so instead of a list of sushi all the way, diners get a hot cooked dish in between each sushi course to switch up flavours and textures.
Ed.ju does cooked fish just as well as its raw ones, like in the case of the tachio. Locally referred to as ikan parang, Chef Eddie lightly grills it then serves in a broth boiled from its own bones. Savoury and fragrant, the broth is lent a herbaceous veil with fresh watercress paste mixed in.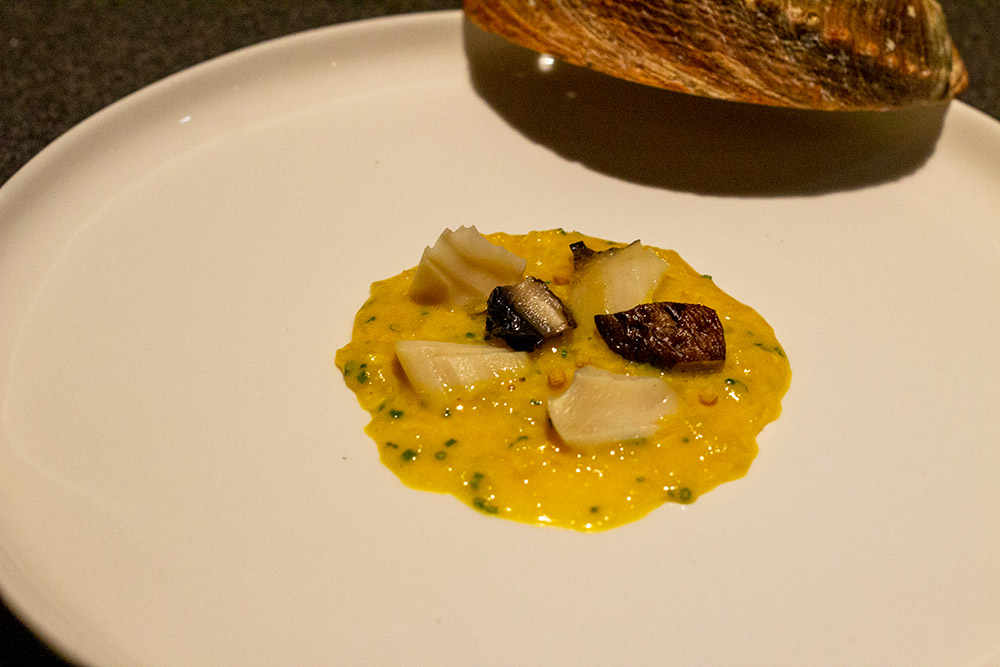 For something hearty, the full-bodied abalone congee hits all the right spots with rice cooked to the perfect al dente bite in bonito stock, given extra depth in flavour with egg yolk and added with an earthiness with grilled portobello mushroom. A light sprinkling of rice puff on top provide crunch to balance out textures.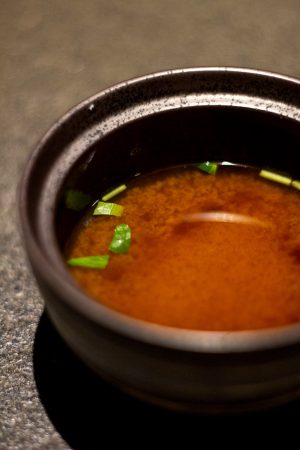 Perhaps the most brilliant aspect of Ed.ju is how it focuses on the simplest things, like its miso soup. Its soup delivers an extra herbal dimension, derived from the special aka 'red' miso from Nagoya. Its colour is a bolder red and its flavour, a stronger bolder punch.
The Ed.ju experience is certainly one that's out of the typical omakase expectations, from technique to ingredients and style. It's not contemporary, neither is it conventional. Having dined here, contaminated is certainly the perfect encapsulation.
Ed.ju Omakase & Lounge is located at G-19 Ground Floor, Damansara City Mall, Damansara City, 6 Jalan Damanlela, Damansara Heights, 50490 Kuala Lumpur.
(Photos: Anson Siau)