This interview is brought to you by Dyson, a global technology brand that rises to the challenge of making a positive difference. Dyson celebrates this year's International Women's Day with the belief that if you look good, you feel good, and can contribute to change in the world that's worthwhile. Look good with Dyson. Visit the official website here to find out more about Dyson hair care technology.
_____________________
Pageantry may now take a back seat in Shweta Sekhon's life, but it has kickstarted her journey of womanhood and empowering other women to love their bodies.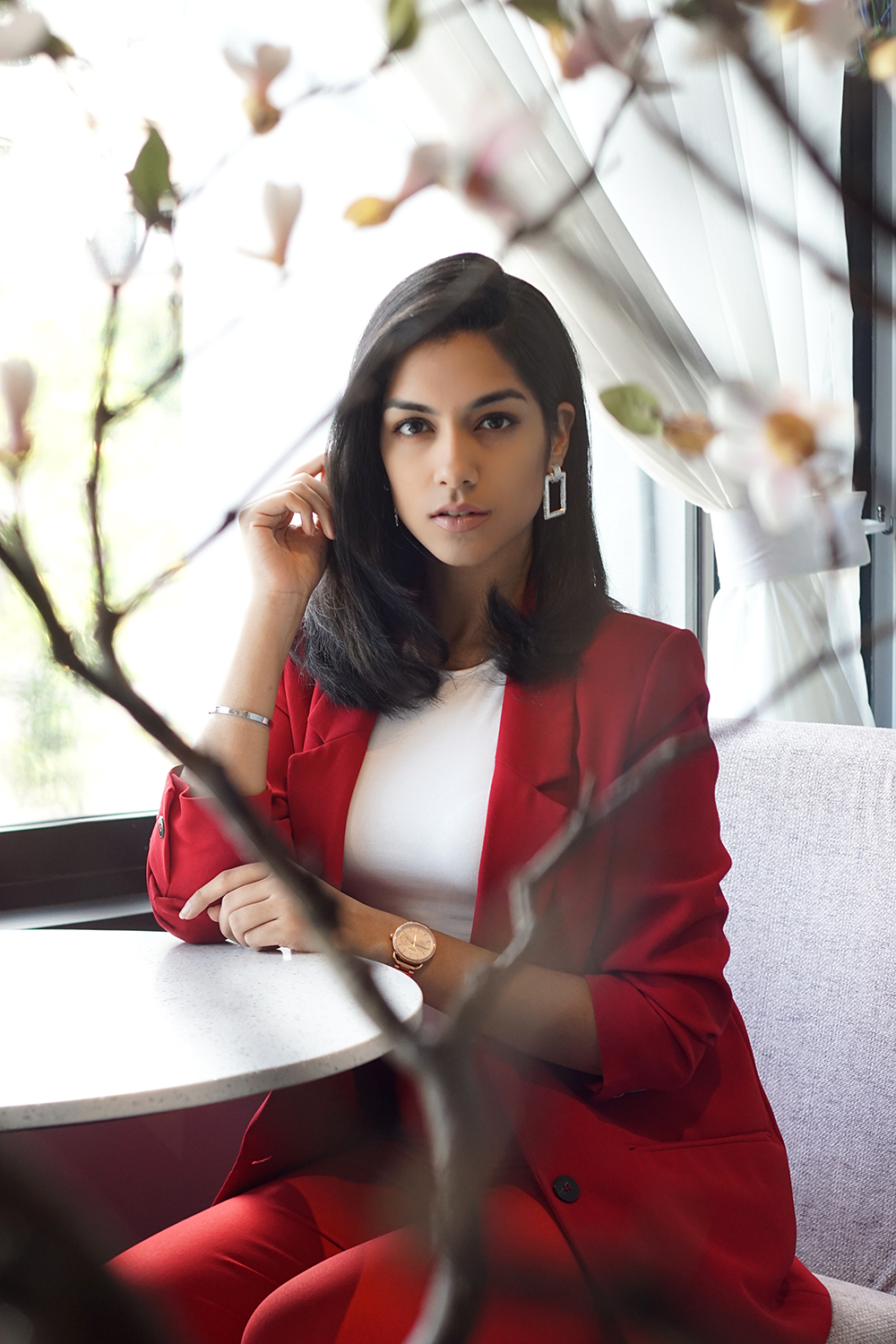 It's half past two on a Wednesday afternoon when Shwetajeet Kaur, better known as Shweta Sekhon, walks into the café where we would meet for an interview. Bare-faced and imaginably drained after sitting for her undergraduate exam, the Miss Universe Malaysia 2019 is still every bit as poised and charismatic as portrayed on the pageant show.
Life as a student goes on even as she gears up to hand the crown over to the next pageant winner, but the two-time beauty queen is ready to take on the next phase in life.
"People know me as Miss Universe Malaysia, but people don't know me as Shweta Sekhon, so I want to build my own name up," the mass communications student says.
Pageantry may now take a back seat in her life, but it has only kickstarted her journey of womanhood and empowering other women to love their bodies.
What makes a beauty queen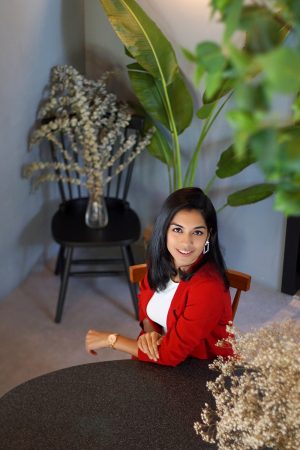 "I wasn't interested in pageants at first, but my mum sent in my application because she wanted it," Shweta looks back. "I guess a part of me knew it was my calling, but my mum knew that if she didn't push me, I wouldn't go for it."
Upon completing Form Six, she postponed her tertiary studies to try her hand at beauty pageants. The next three years proved to be a struggle, despite her winning Miss World Malaysia 2016 after the initial titleholder, Tatiana Kumar, was stripped of the crown due to misconduct.
She had to undertake a bootcamp, strict diet and fitness regimes on top of numerous vocational training sessions to prepare herself for the next title she was aiming for: Miss Universe Malaysia.
"It was hard at first because, yes, you may be a player, but when you don't really understand the game, you complain or get upset for no reason. But ever since I won Miss Universe Malaysia, I would say things have elevated in life. It's much more stable, people know me and I also understand the industry better," she reveals.
"Being a beauty queen is basically being every essence of a woman."
The self-professed "outgoing extrovert" attributes her present boldness and sociability to the world of pageantry, where she is constantly challenged her to put herself out there and mingle with other contestants.
"People think pageantry is the same as modelling but these two are very different. Modelling is basically you walking down the ramp but pageantry is about using all of your senses," she distinguishes.
On what pageantry has taught her, she regales, "I like how Miss Universe allowed me to learn everything by myself. They don't spoon feed me, they guide me and that's a big difference there. It taught me the essence of being a woman in every way."
"Apart from being a mother, daughter and sister, you're a model, you're a public figure, you're a speaker – name it. Being a beauty queen is basically being every essence of a woman," she adds.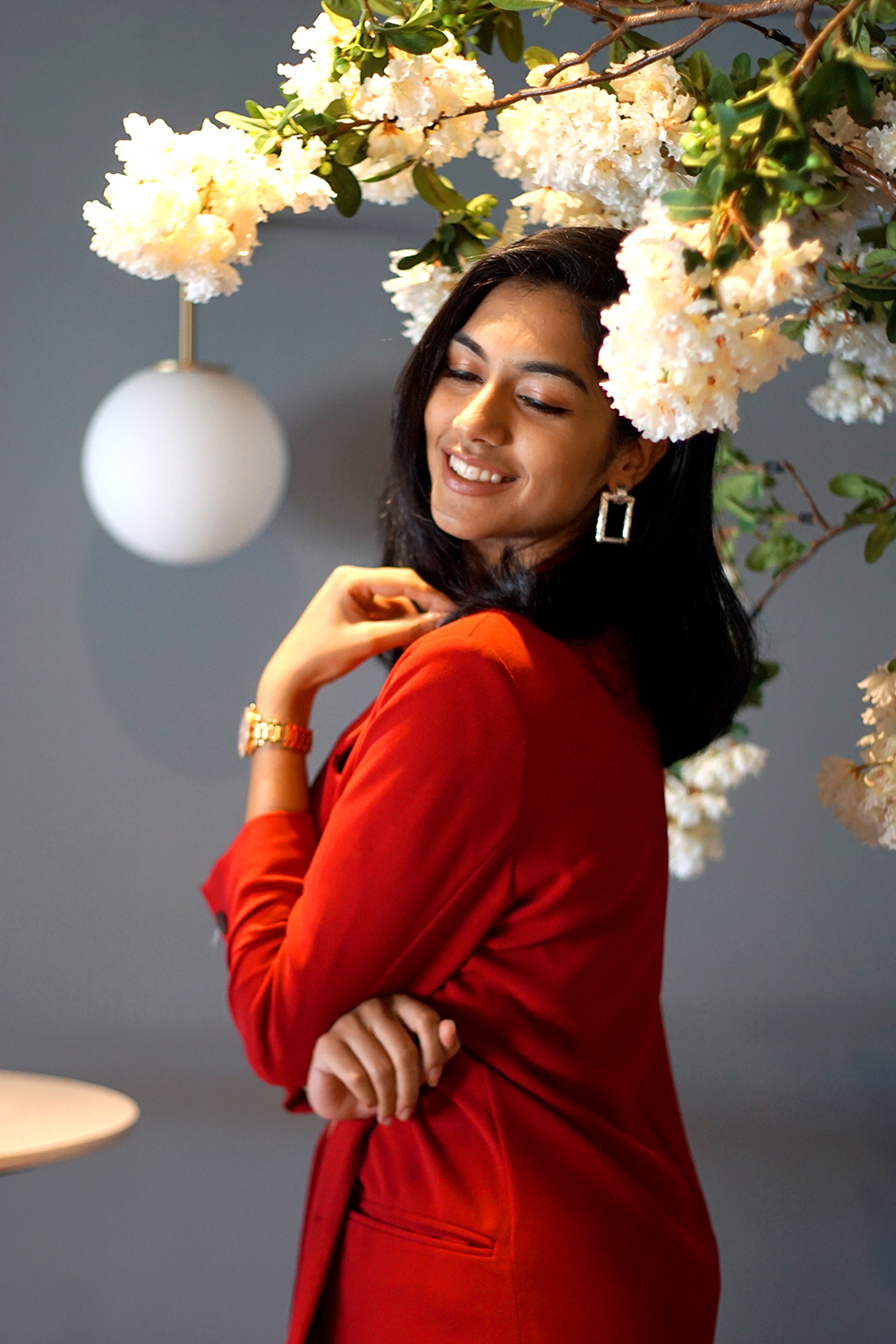 Not just a pretty face
With Shweta's years of pageantry coinciding with her coming of age, she has first-hand experience of the adage, 'heavy is the head that wears the crown'. On that note, she names her mother and elder sister as her strongest pillars of support.
"I wasn't blessed with a normal family but I realised that people tend to underestimate women… I drew my strength and mentality from my mum because she became a single mother with two kids at my age, 23," she divulges.
"My sister was a former ovarian cancer patient. There was a point that I almost lost her and her [would be] last words to me were: 'If you want to do something, just do it. Live my life on behalf of me.'"
It was their role-modelling, as well as the mentorship of Elaine Daly, national director of Miss Universe Malaysia, that pushed her through the final two rounds of the Miss Universe pageant last December, after she suffered a fall.
When asked her opinion on the notion that pageantry downgrades or sexualises women, Shweta is quick to disagree. Instead, she claims it has empowered her to feel comfortable in her own body.
"It's not easy to walk down the ramp in a bikini when the audience are all dressed and covered up, but trust me, the feeling is beautiful once you get past that. It allows us to be more confident," she comments.
If anything, she's the first to speak out on body positivity – the advocacy she chose for her Miss Universe campaign.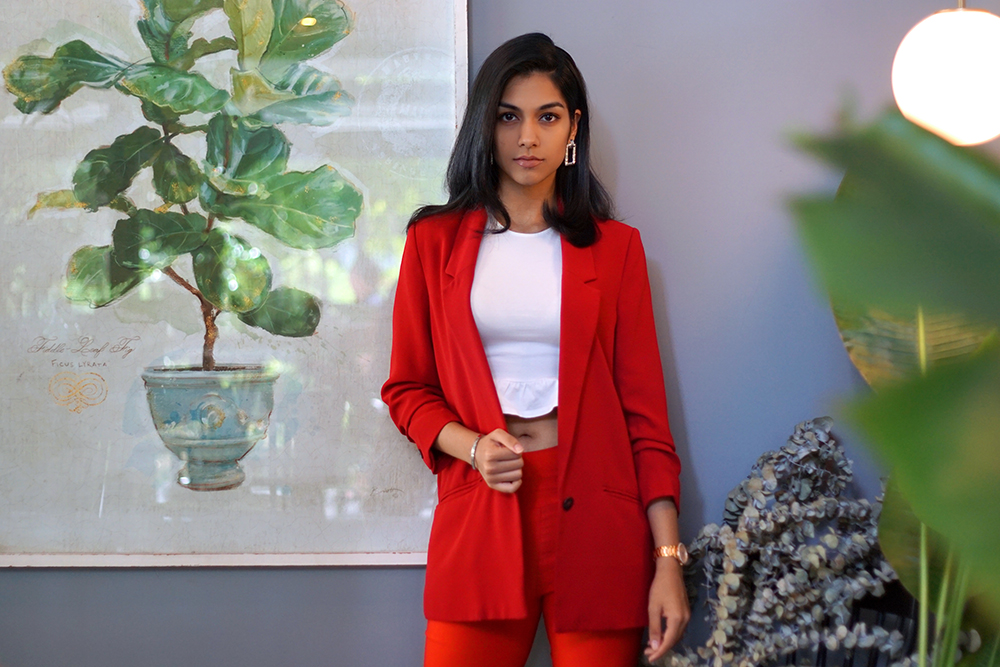 Your Body, Your Say
Since her participation in Miss Universe Malaysia, Shweta has often shared empowering messages on body positivity with her 64k followers on Instagram, with the hashtag #YourBodyYourSay.
"I named it 'Your Body, Your Say', but it's also about mental strength and taking care of yourself and feeling confident. Everyone should be able to feel beautiful, regardless of what the scale says," she enlightens on her advocacy.
Her personal struggles with body weight when she was younger, as well as other physical insecurities even until today, are precisely why she felt so strongly about this cause.
"Back in school, I looked different. I was way plumper. I hated shopping because I couldn't fit into clothes I liked. And if you look here," she points at a pigmentation spot her face, "I have a birthmark, so yes, I have my insecurities."
"I named it 'Your Body, Your Say', but it's also about mental strength and taking care of yourself and feeling confident."
"There may be others who speak up about it, but [I feel that] it's not loud enough. I thought since I have this platform, I have this voice, I might as well make it loud," she asserts.
Aside from social media, she has a weekly segment in her university's radio station, where she touches on women empowerment, equal rights and of course, body positivity.
Moving forward, she hopes to work in industries that allow her to engage more with people, predominantly as a speaker or host.
As for her advice to the next beauty queen, she says: "It's your moment, own it. Take your time to appreciate it. Make a difference if you can."
Recommended for you: Dyson Airwrap Styler Review
Learn more about Dyson and its many products at the official website here.
Photography: Anson Siau
Hair: Miko Galerie
Shot on location at DuJour @ The Hub