In lieu of extravagant runway sets and the usual couture clientele crowd, Dior presented Maria Grazia Chiuri's Haute Couture Fall 2020 collection via a film by Matteo Garrone.
Whilst a list of other top designers have announced exits from the traditional fashion calendar, the House of Dior pressed on through the uncertainties of a coronavirus era to present Maria Grazia Chiuri's latest Haute Couture Fall 2020 collection less than 24 hours ago.
In lieu of extravagant runway sets and the usual couture clientele crowd, however, the collection was presented via a film by Matteo Garrone.
Known for his fantastical productions, the award-winning Italian filmmaker, who has won the Grand Jury Prize at the Cannes Film Festival twice, reinterpreted the conventional runway set into a dreamlike Dior universe that pays respect to the Maison's savoir-faire.
Dubbed Le Mythe Dior, the film starts off in the Ateliers where Dior's couturiers are meticulously at work to create doll-sized pieces of the 37-look collection. These miniature dresses then make their way through a fairy-tale world with mythical creatures, encased in a trunk carried by two porters.
Each mythical figure – including a siren, nymph, faun and mermaid – selects a dress of their dreams, and reappears at the end of the film in the life-sized version of her choice.
As the film hints, the same trunk, which resembles Dior's 30 Avenue Mointaigne headquarters, will travel across the globe so the Maison's loyal clients can engage with the collection upclose.
"During the lockdown, I saw many articles about the digital world, but honestly, fashion is not only digital. It's not something you can only see. You have to touch it, you have to see the craftsmanship, especially in couture," Chiuri told WWD. "In this way we can send the collection around the world to our clients."
This Theatre de La Mode concept isn't entirely new, with a history dating back to the post-World War II era in 1945, where doll-size figurines toured European cities. Just as the climate then inspired the fashion industry to reinvent an escape through couture, so does Chiuri's surrealist collection evoke Monsieur Dior's magical adventure through dreamy gowns presented in miniature forms.
"Surrealist images manage to make visible what is in itself invisible. I'm interested in mystery and magic, which are also a way of exorcising uncertainty about the future," she added on the collection.
The collection includes day looks that incorporate men's fabrics reworked into signature Bar jackets and coats with pleated layers and architectural silhouettes. Evening looks highlighted the Dior dream in painstaking sequences of tulle, chiffon, patchwork lace and embroidery.
Watch the special film at the top of the page and take a closer look at the 37-piece collection in the gallery below.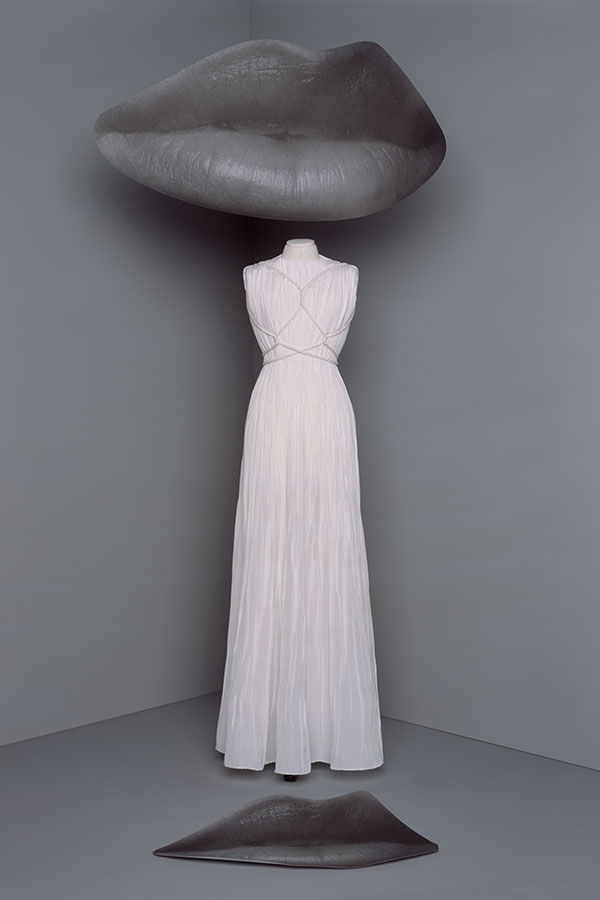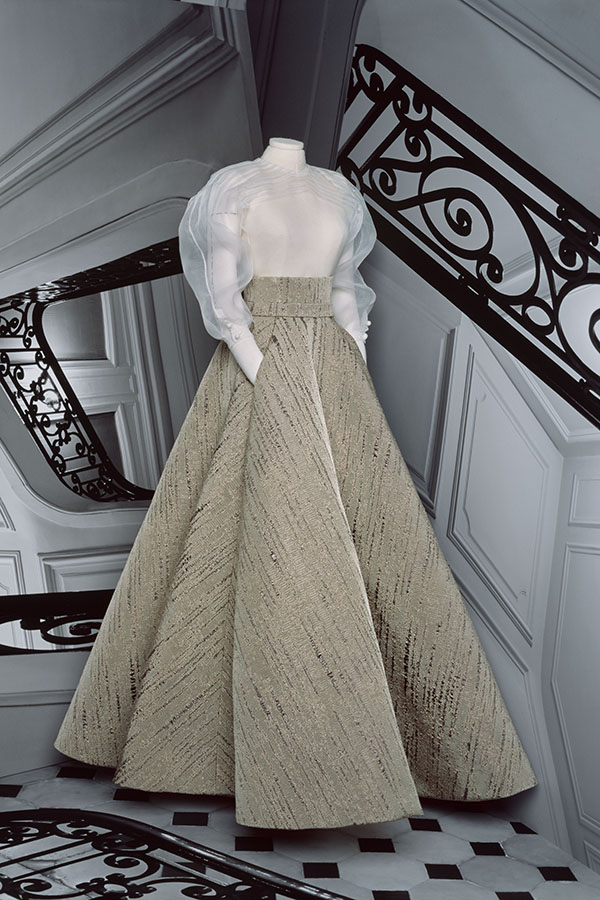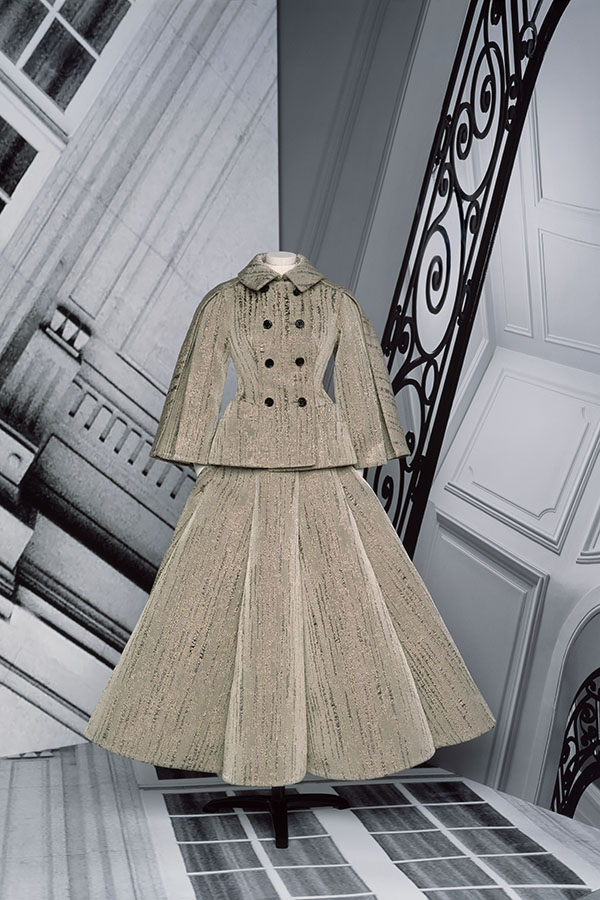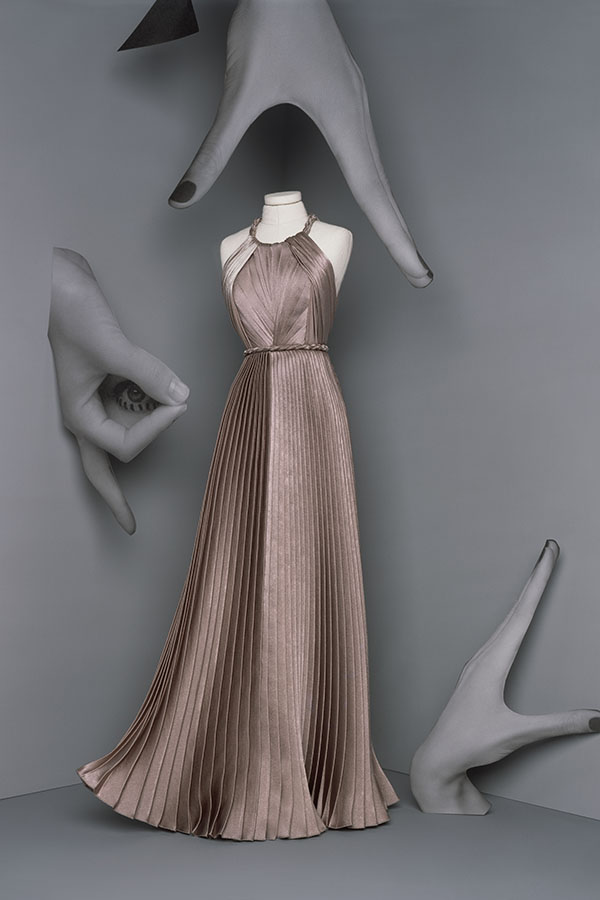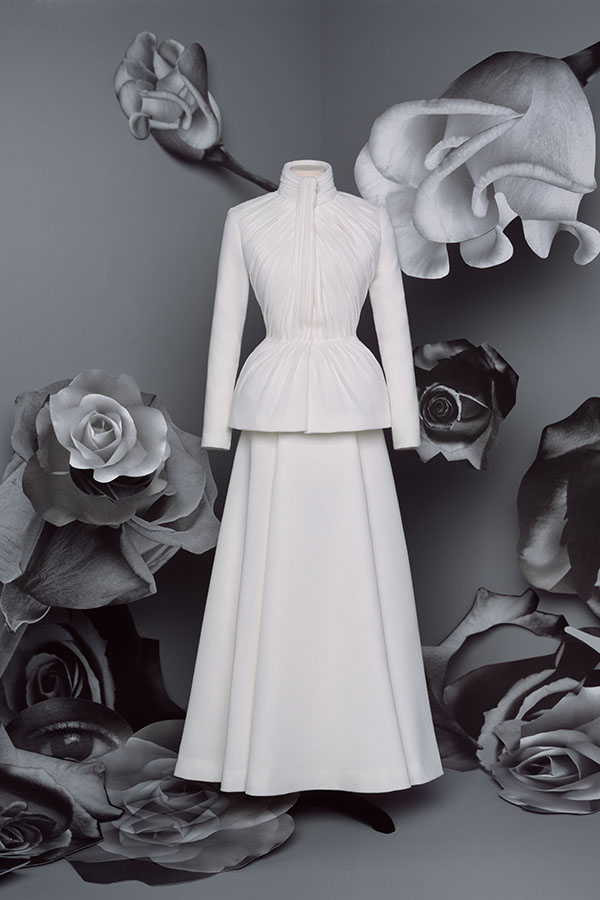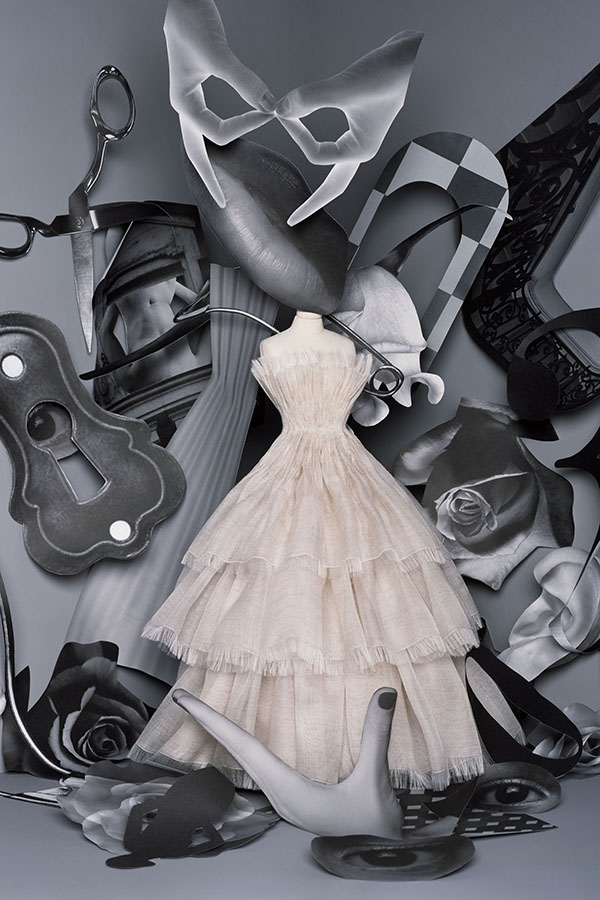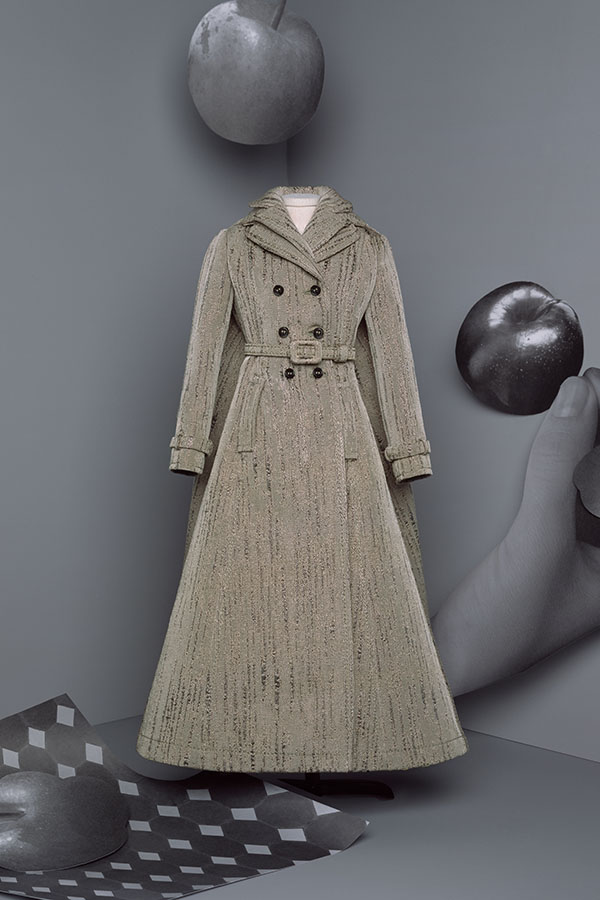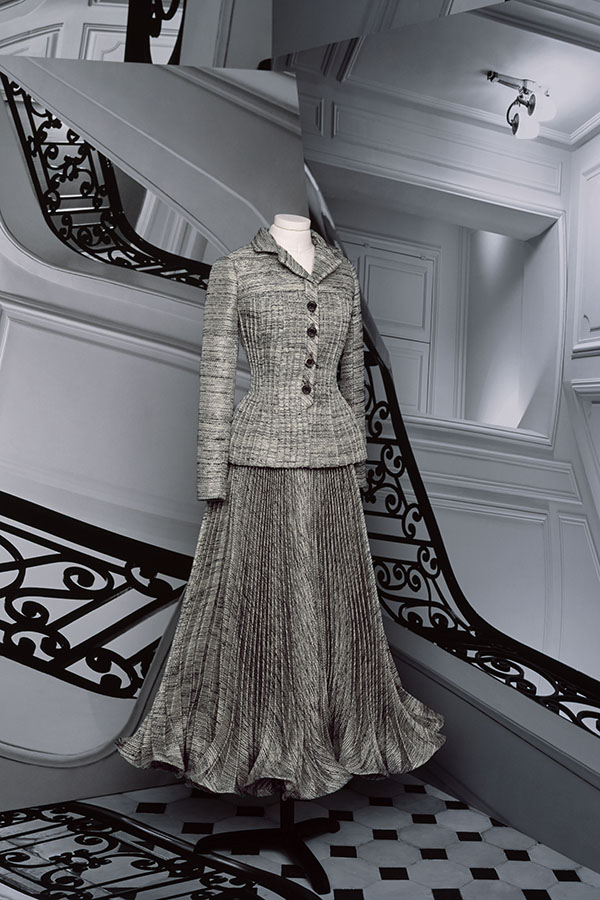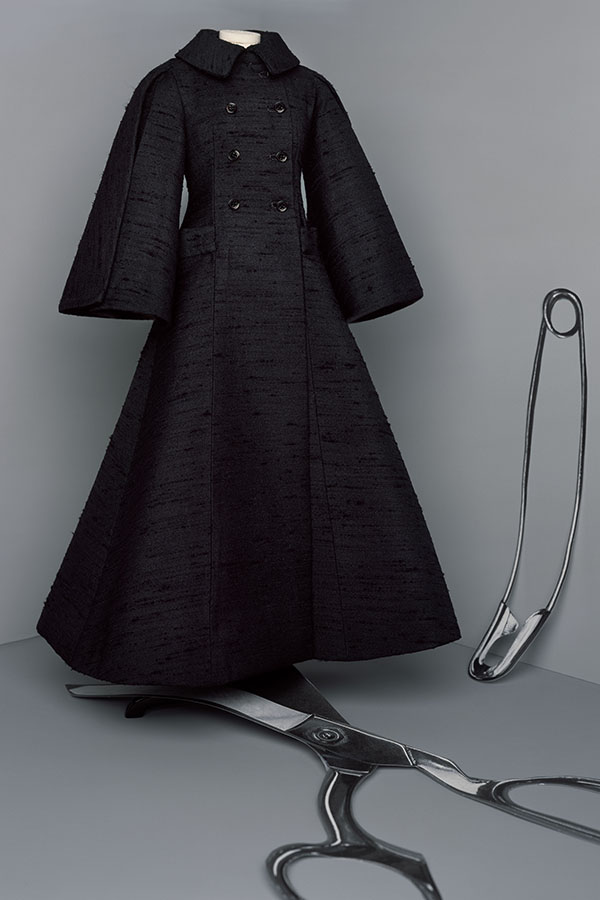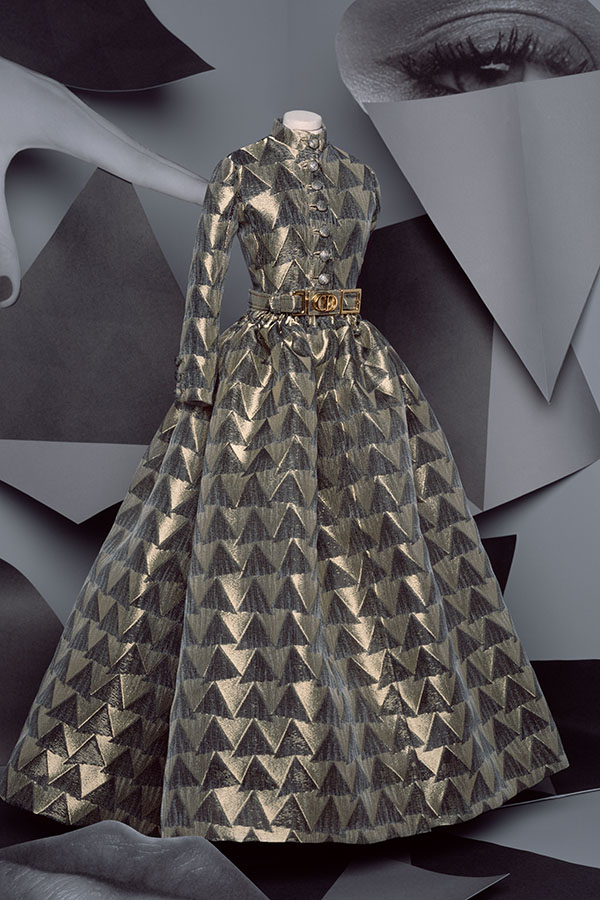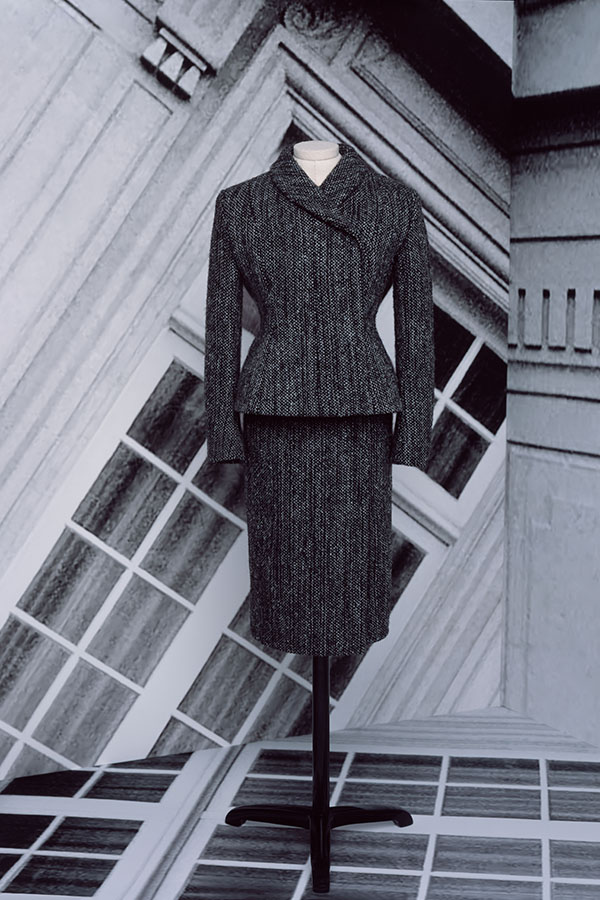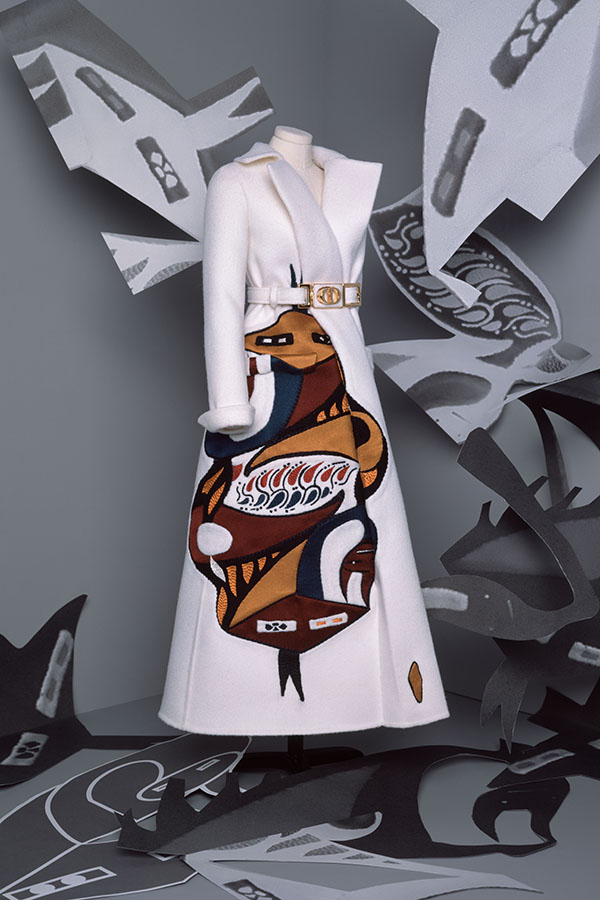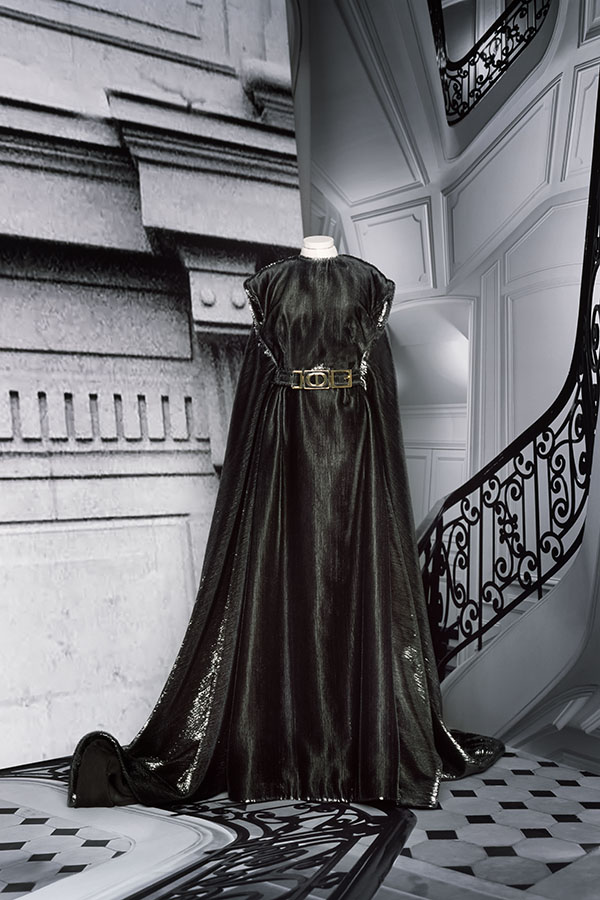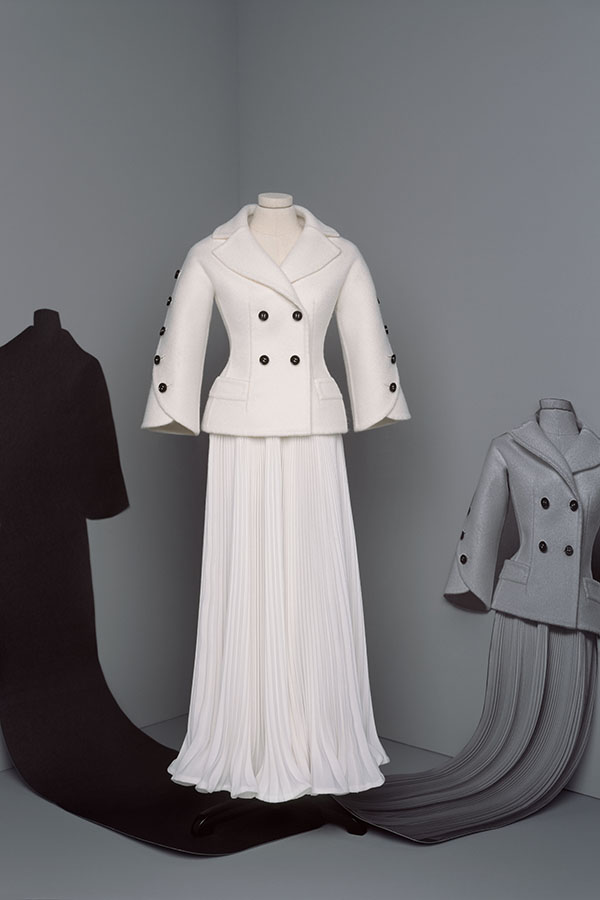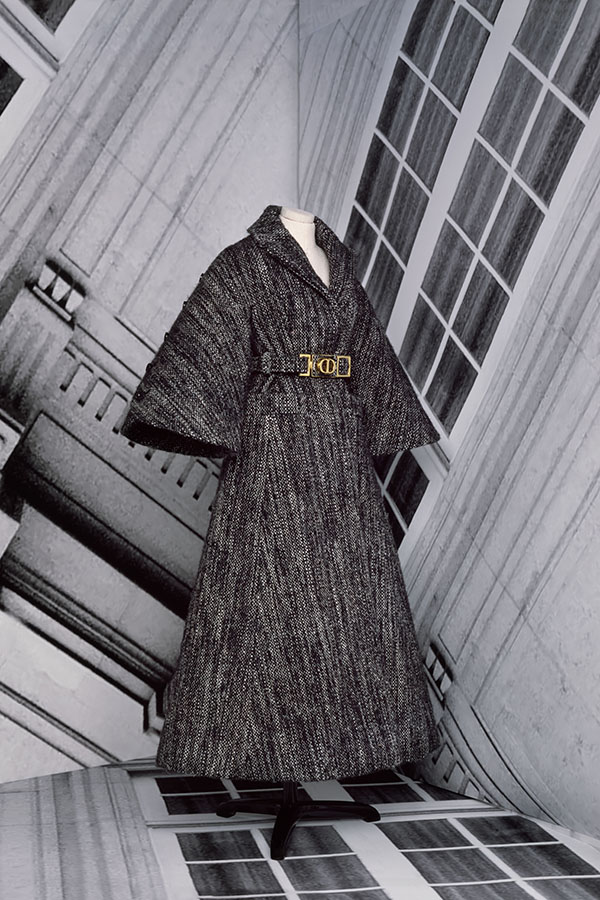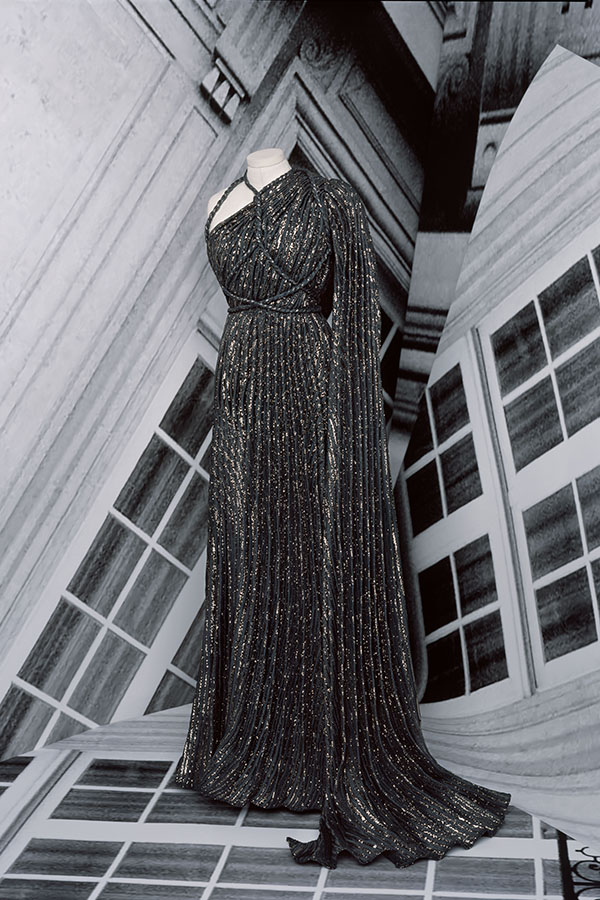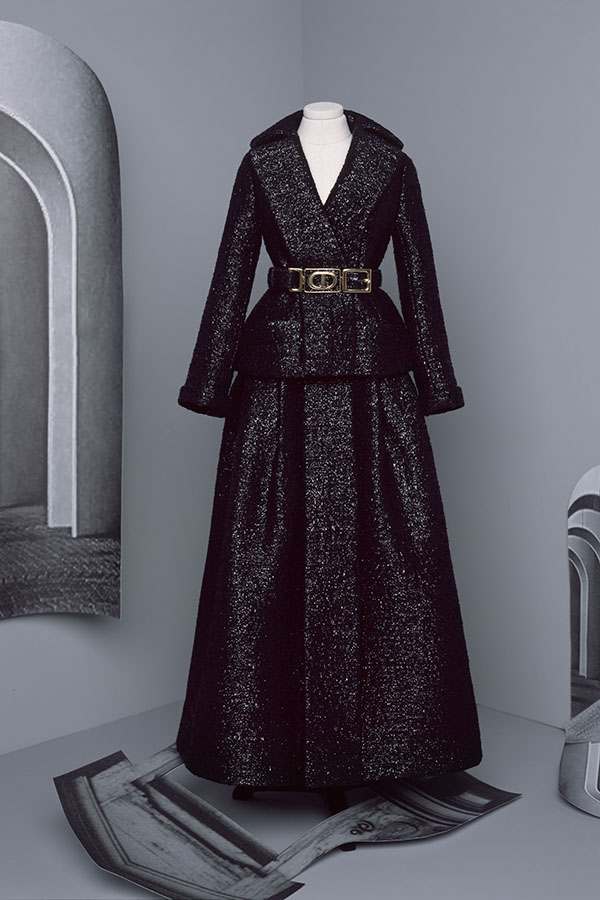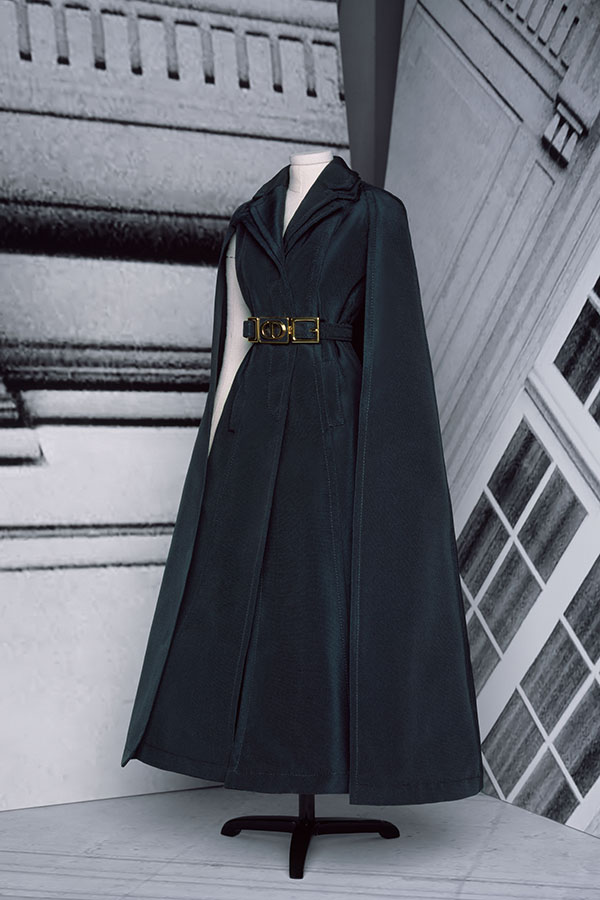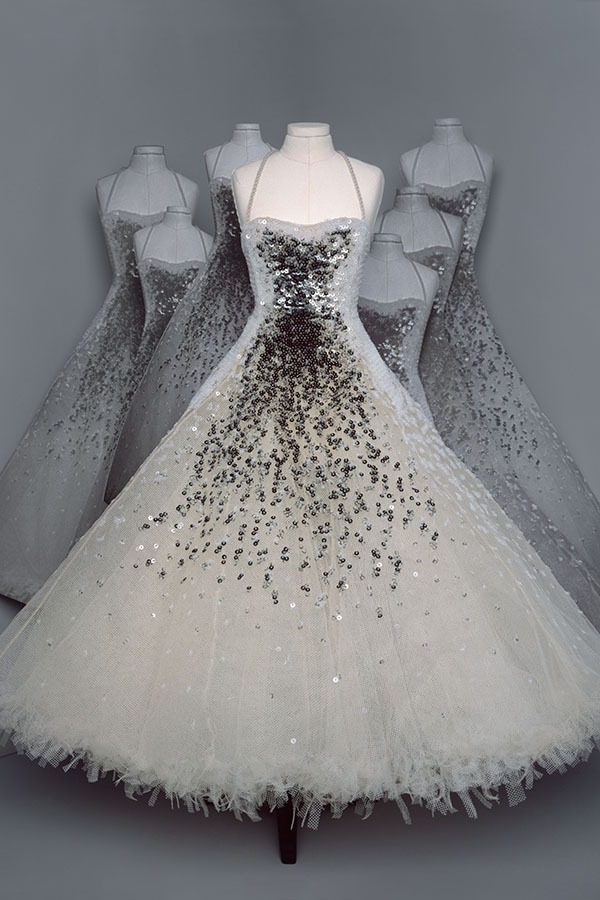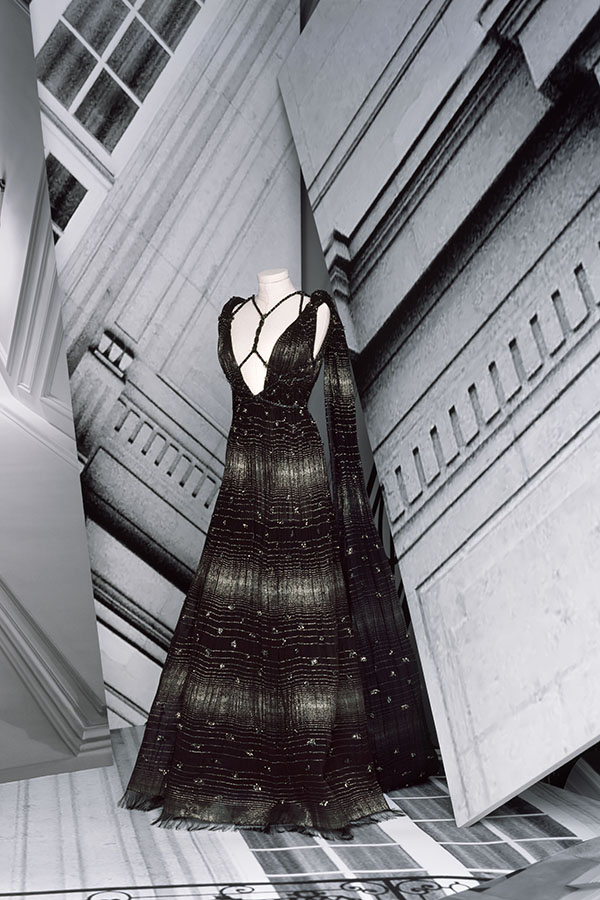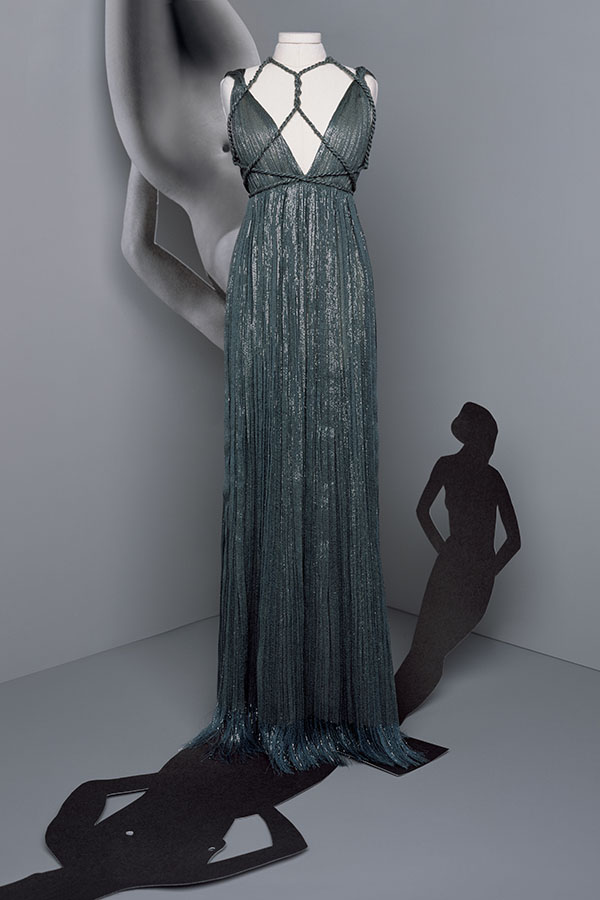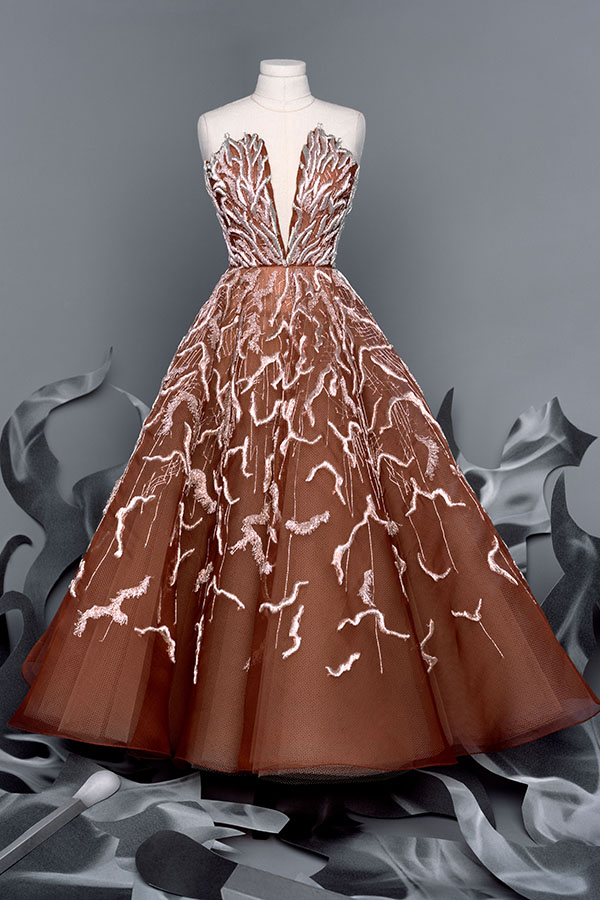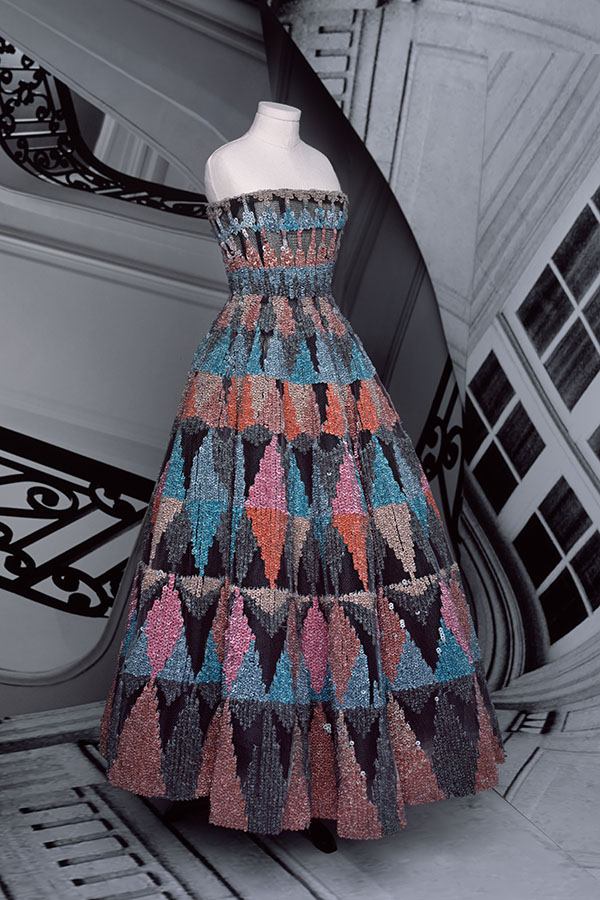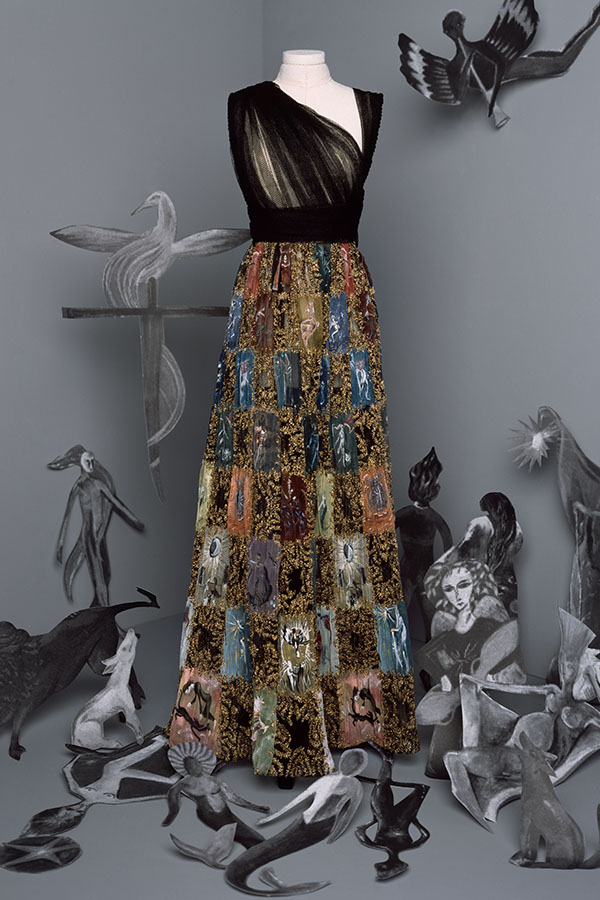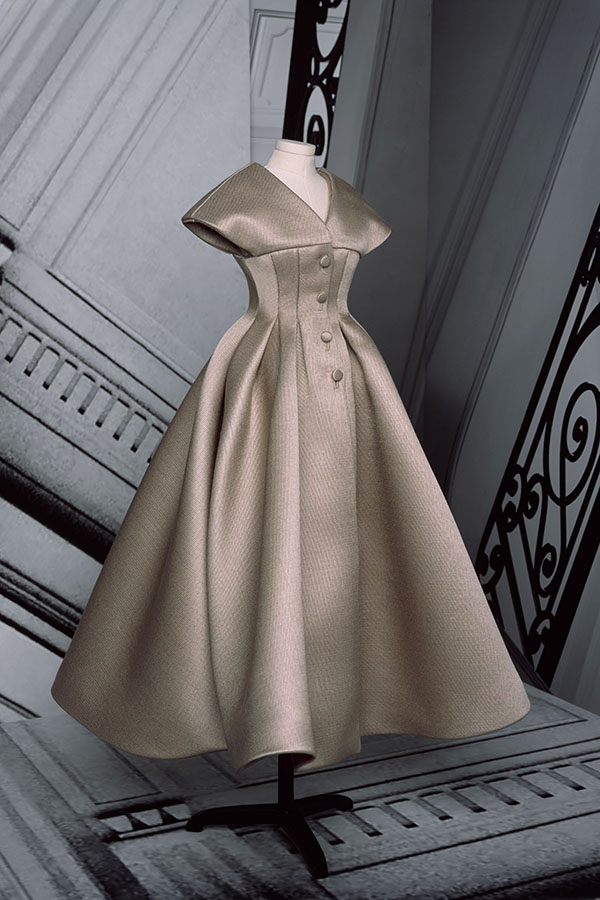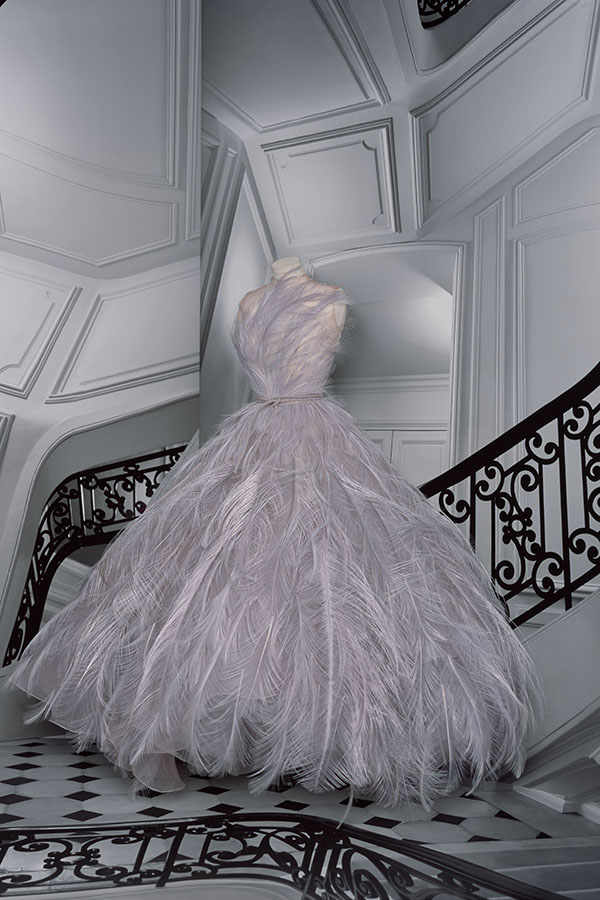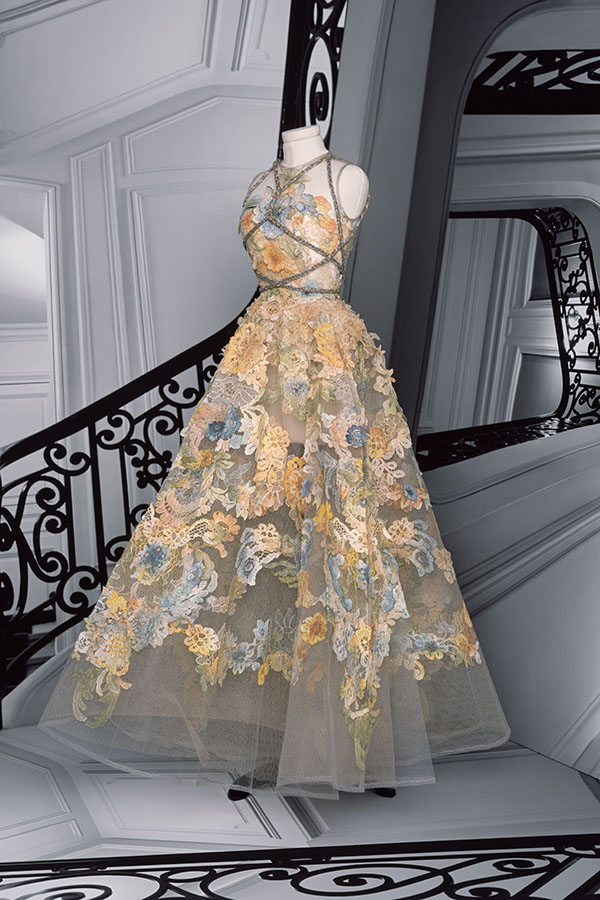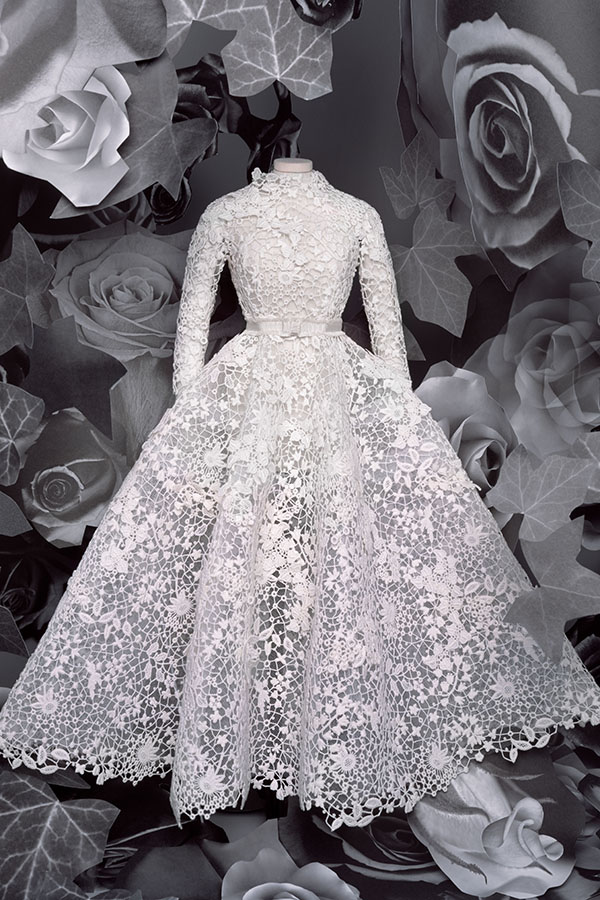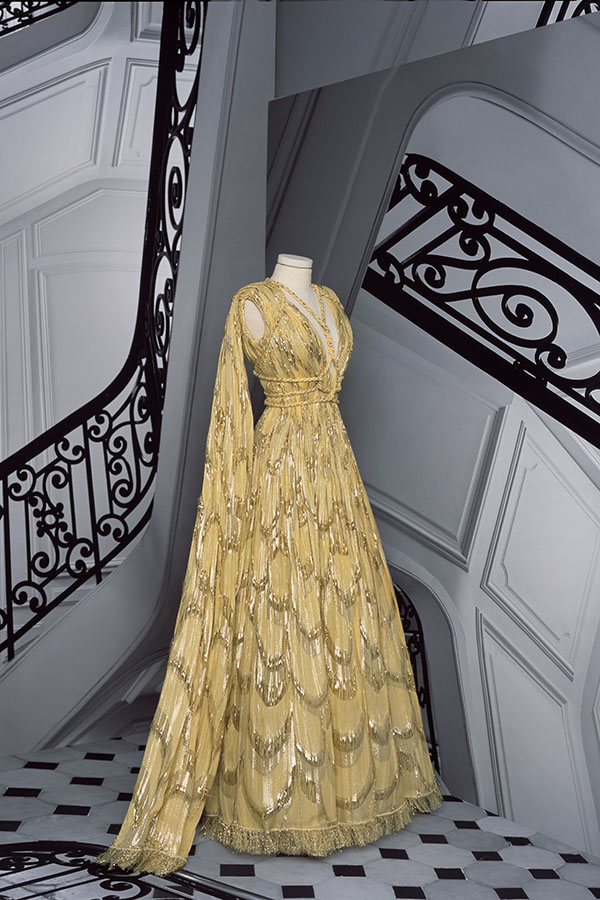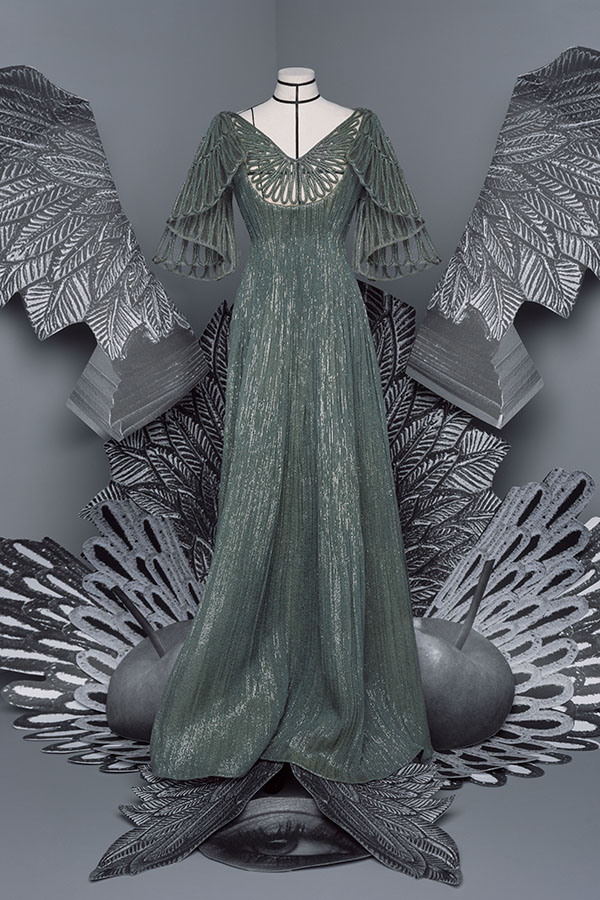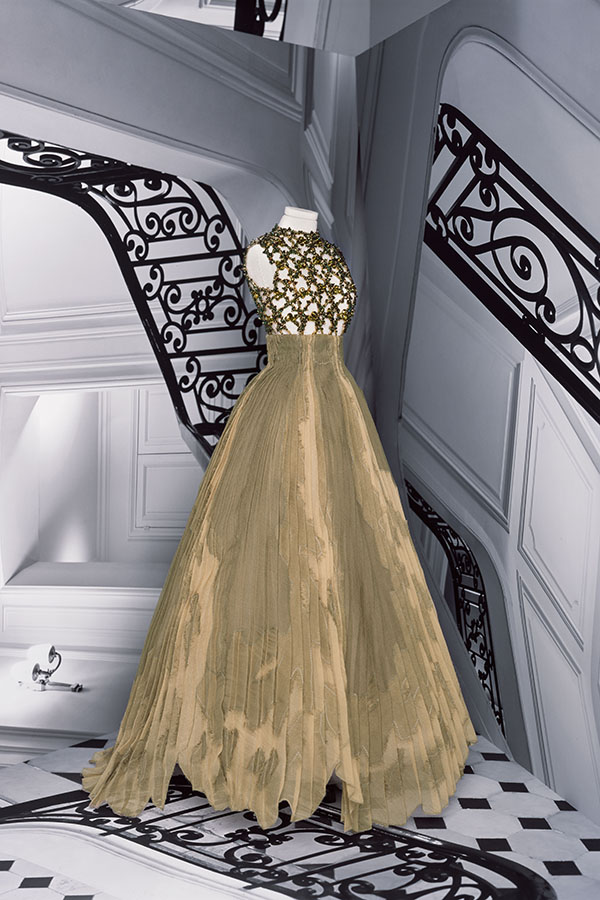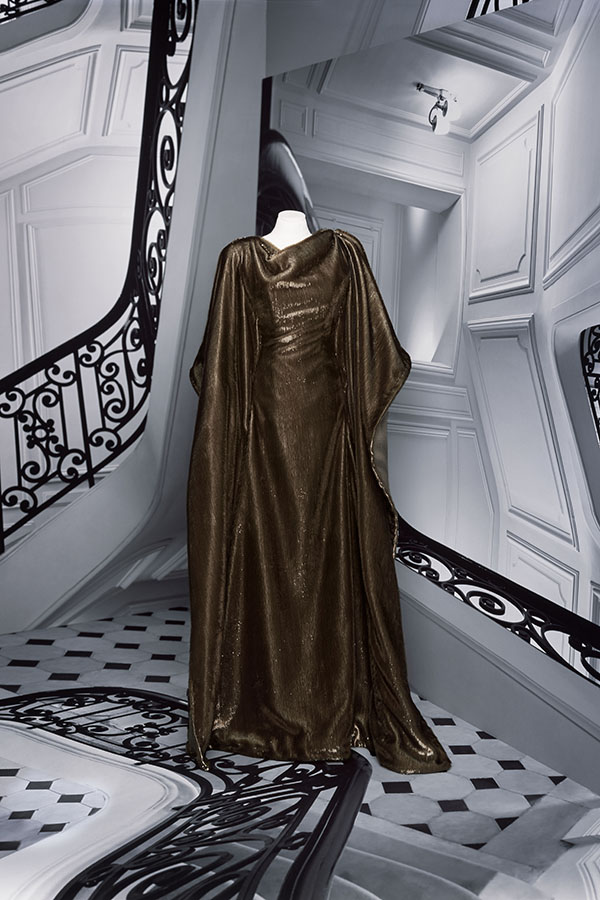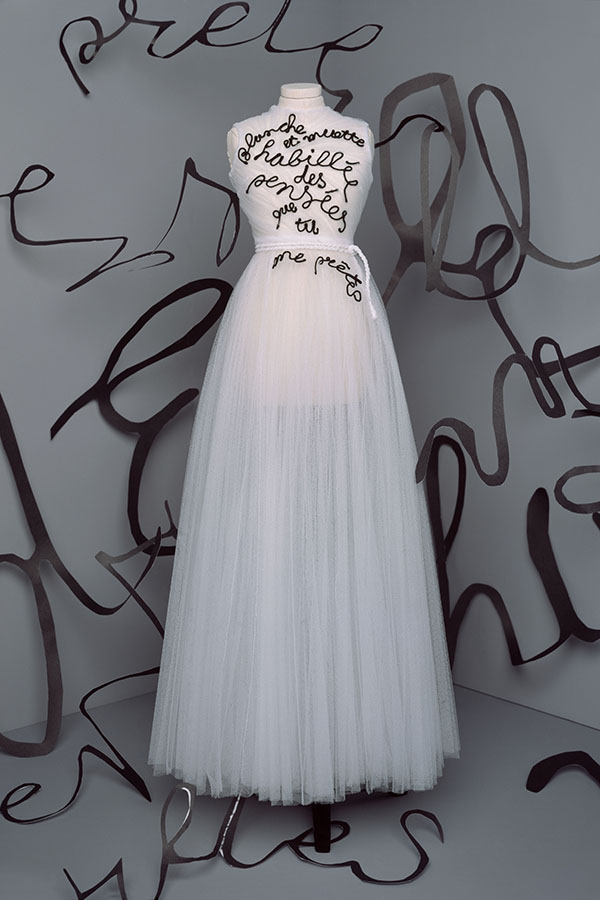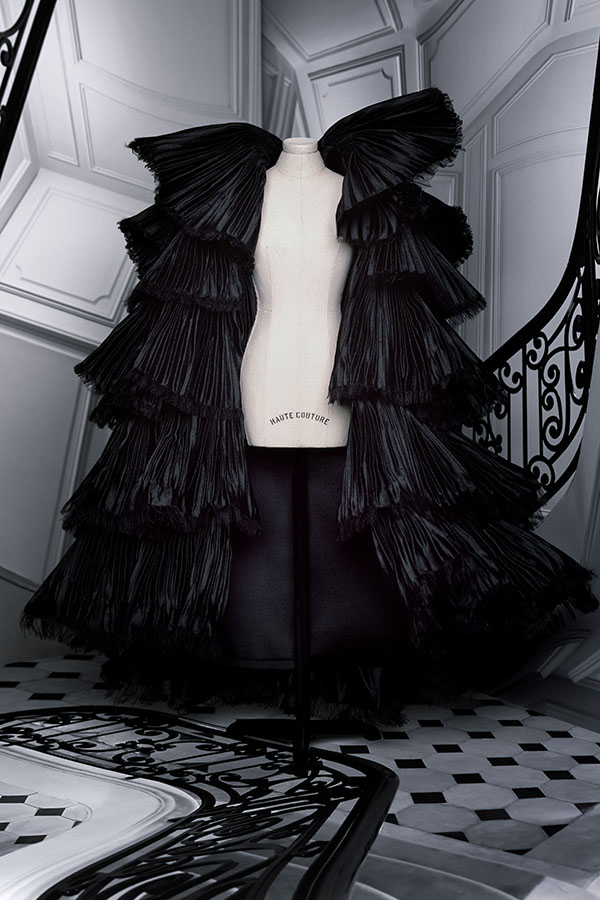 (swipe left for more)
Photos courtesy of Dior