Update: Jack Ma and Alibaba Foundations will be donating medical supplies to Malaysia and 3 other ASEAN countries.
With the growing threat of the 2019 novel coronavirus, aka COVID-19, many businesses – including the luxury sector – have been hit by significant plunges in sales and lockdowns across the globe. Consumers are staying in, stores have closed down and those that remain open have reduced their opening hours, altogether affecting retail figures.
The MSCI Europe Textiles, Apparel & Luxury Goods Index reportedly fell 23% from January 17 to March 11 – a $152 billion drop in market value. Another report by WWD shows most European luxury fashion markets taking a big dip: Salvatore Ferragamo fell 15.8%, Kering fell 12.3%, Moncler gell 11.4%, Burberry Group fell 9.7%, LVMH fell 8.7% and Hermès International fell 5.8%.
Despite lower profits and present uncertainty, some luxury brands and business moguls are doing their part to help curb this global pandemic in various ways. Here's how.
Adrian Cheng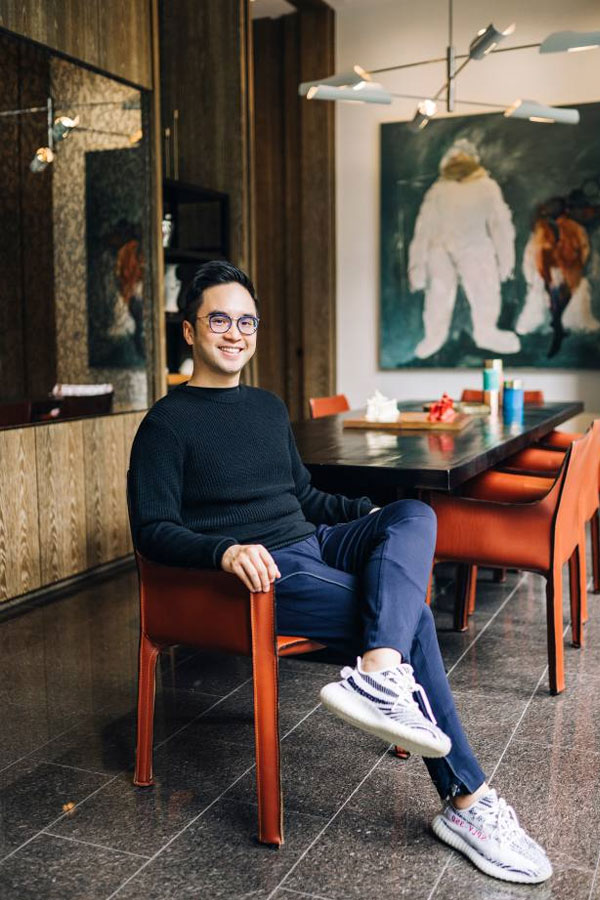 Adrian Cheng, CEO of Hong Kong New World Development, executive director of jeweller Chow Tai Fook and founder of K11 Group and C Ventures invested HK$10 million (RM5.55 million) in a nanotechnology company and two local surgical mask production lines to produce 200,000 surgical masks daily.
Productions will start in April, with each line producing 100,000 masks daily, to be distributed to low-income families through non-profit organisations in Hong Kong.
Bill Gates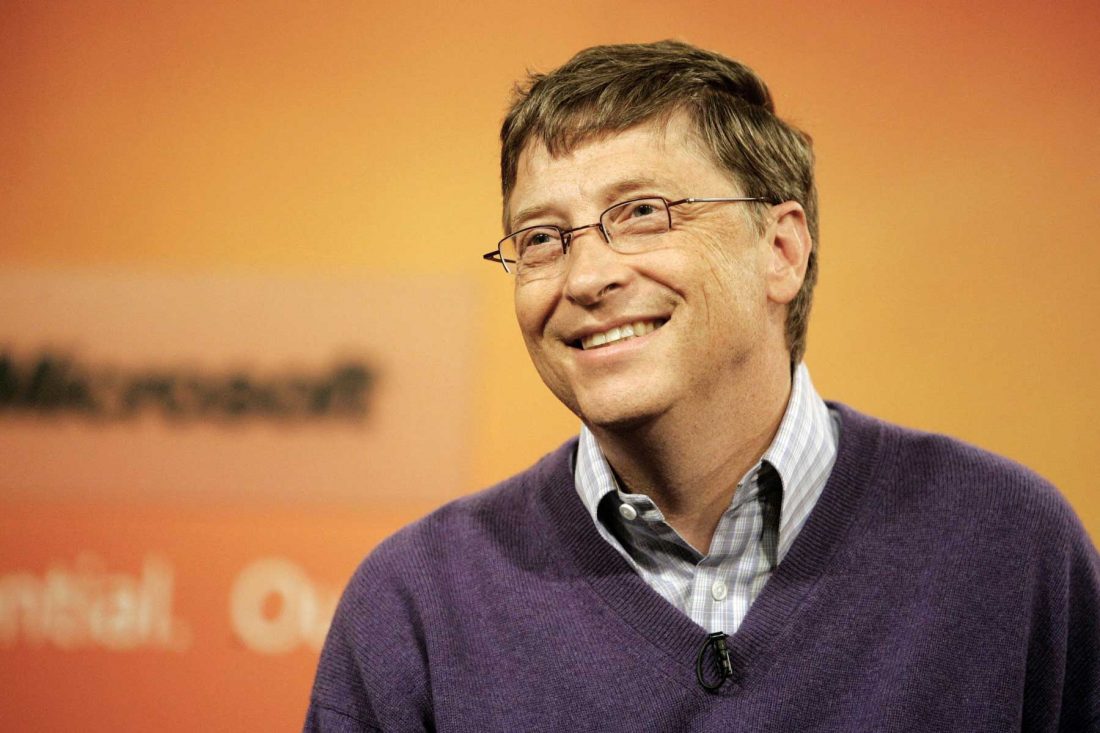 Microsoft founder and billionaire philanthropist Bill Gates has pledged $US50 million (RM215.6 million) via the Bill & Melinda Gates Foundation, which will be dispersed to 12 biotech companies to develop a vaccine against the coronavirus.
"Viruses like COVID-19 spread rapidly, but the development of vaccines and treatments to stop them moves slowly," Mark Suzman, chief executive officer of the Bill & Melinda Gates Foundation, said in a statement. "If we want to make the world safe from outbreaks like COVID-19, particularly for those most vulnerable, then we need to find a way to make research and development move faster. That requires governments, private enterprise, and philanthropic organizations to act quickly to fund R&D."
Bulgari
The Italian jewellery house donated an undisclosed amount to Rome's Istituto Lazzaro Spallanzani's research department. The department's medical team was among the first to isolate the DNA of COVID-19. According to WWD, the donation was sufficient to buy a microscopic image acquisition system worth about €100,000 (RM480,500), which will help medical teams discover how to prevent and treat the virus.
Donatella and Allegra Versace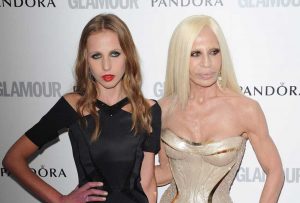 On Saturday, Donatella Versace, chief creative officer of Versace, and her daughter, Allegra Versace Beck, announced that they are donating €200,000 (RM963,000) to the intensive care department of San Raffaele hospital in Milan to support the fight against Coronavirus. The Italian city currently reports more than 7,300 cases with over 130 deaths.
"In times like this, it is important to be united and support however we can to help all those who are in the front lines, fighting every day to save hundreds of lives," the mother-daughter duo said in a press statement.
"Our hearts go out to all those who have been affected by this disease and to all the doctors and medical staff who have been working heroically non-stop in the past weeks in the effort to take care of our loved ones. This is when we, as a society, need to stand together and care for one another."
Prior to their donation, the fashion house also donated 1 million yuan (RM620,000) to the Chinese Red Cross Foundation to alleviate the shortage of medical supplies in the country.
Jack Ma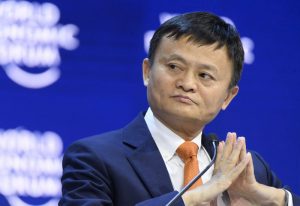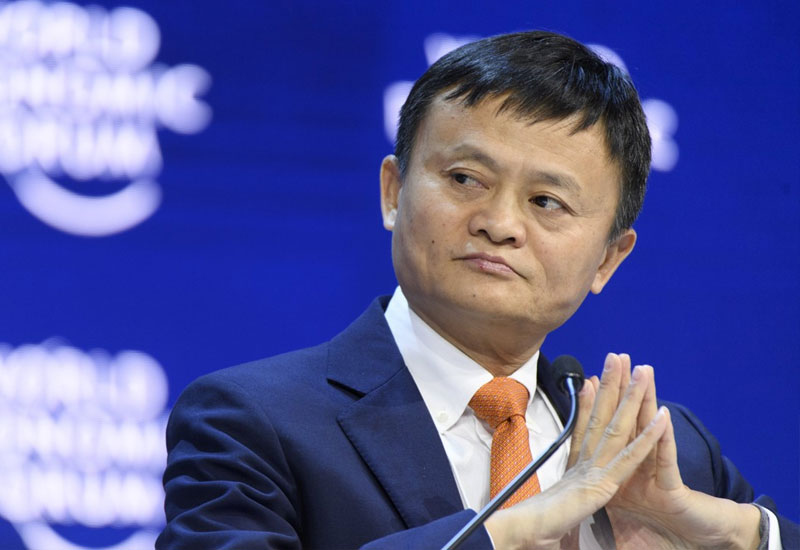 On January 30, Alibaba founder Jack Ma, who is the second richest person in China, pledged 100 million yuan (RM61.7 million) to develop a coronavirus vaccine through his Jack Ma Foundation. The company will also help to provide medical supplies to hospitals in Wuhan, where the epidemic first broke out.
According to Fox Business, Ma later donated an additional US$2.15 million (RM9.27 million) to the Peter Doherty Institute for Infection and Immunity in Australia.
Update: On March 19, Jack Ma announced that he will be donating medical supplies to Malaysia and 3 other ASEAN countries via the Jack Ma Foundation and Alibaba Foundation.
"We join hands with our Asian neighbors to fight Covid-19," the Jack Ma Foundation said in a statement. "We and Alibaba Foundation will send two million masks, 150,000 test kits, 20,000 protective suits and 20,000 face shields to Indonesia, Malaysia, the Philippines and Thailand. More help to other Asian nations is on the way! Go Asia!"
Kering
Last month, the Kering Group – which owns brands like Saint Laurent, Gucci, Balenciaga, Alexander McQueen and Ulysse Nardin – donated 7.5 million yuan (RM4.63 million) to the Red Cross Foundation in Hubei. The funds will reportedly be used for the well-being of medical staff and patients at hospitals as well as for public health education.
"Our thoughts are with the many impacted by the novel coronavirus outbreak, and therefore we have decided to donate the funds as an immediate contribution to assist," CEO François-Henri Pinault told WWD.
Giorgio Armani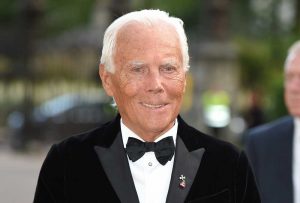 Last week, fashion designer Giorgio Armani donated €1.25 million (RM6.02 million) to help fight the massive outbreak in Italy. The sum will be split between two hospitals and a research institute in Milan and another in Rome.
Hermes
French luxury house Hermès donated five million yuan to the China Soong Ching Ling Foundation, benefitting medical professionals who are fighting on front line in China.
Li-Ka Shing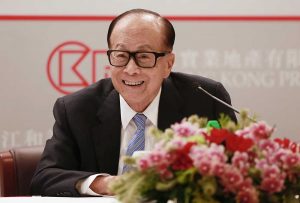 Hong Kong's richest tycoon Li Ka Shing pledged HK$100 million (RM55.5 million) to help Wuhan, the epicentre of the Covid-19 outbreak. The donation from the Li Ka Shing Foundation will be distributed via the Red Cross Society of China.
LVMH
On January 27, French luxury conglomerate LVMH announced a donation of 16 million yuan (RM9.87 million) to The Red Cross Society of China to ease the Wuhan crisis.
Following China's mass outbreak, Europe has experienced the greatest spread of the virus, with France seeing a death toll of 120 to date. Now turning its attention to its home country, the French luxury goods purveyor yesterday announced that it will use the production lines of its perfume and cosmetic brands to produce large quantities of hand sanitisers that will be delivered free of charge to the local health authorities.
Richemont Group
Swiss luxury conglomerate Richemont Group, the parent company of Cartier, Van Cleef & Arpels, and Chloe, has also pledged 10 million yuan (RM6.17 million) to the Wuhan Red Cross to support the fight against the virus.
Contributions have also poured in from major cosmetic companies including US$720,000 (RM3.1 million) from L'Oreal and US$290,000 (RM1.25 million) each from Estee Lauder and Shiseido.
You can do your part by contributing to the United Nations COVID-19 Solidarity Response Fund, which supports the World Health Organization's global efforts to combat the COVID-19 pandemic. Facebook has also pledged to match the first US$10 million raised.
For more information on the fund or to make a contribution, click here.
Photos: Getty Images