Jewellery, visual art, fashion, property – evidently, Adrian Cheng's recipe for success includes mastering as many interests as humanly possible.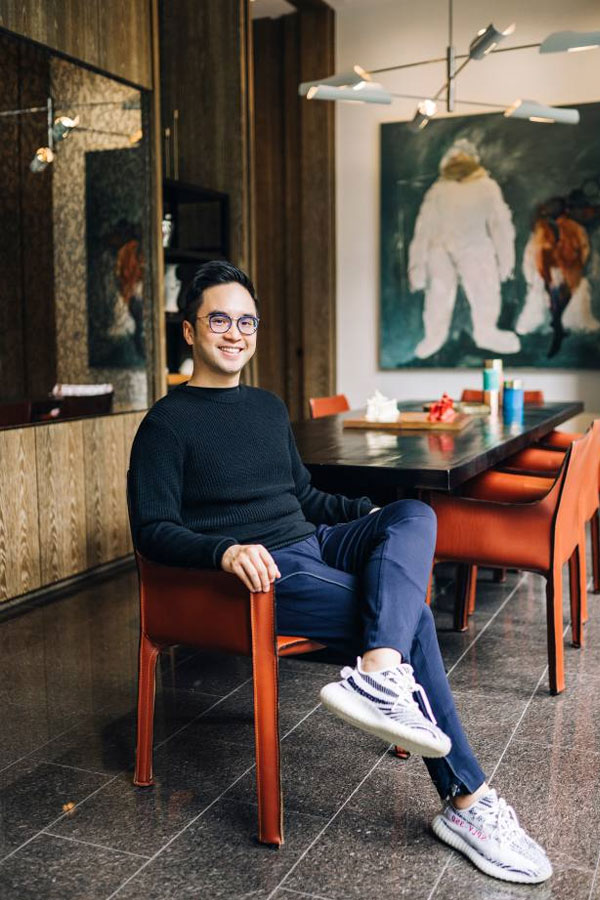 Adrian Cheng is an heir with an artistic eye. Instead of selfies, #OOTD or check-ins, his Instagram page (@ac_kaf) shines the spotlight on his pursuit of culture and progress.
His 52.9k followers know him as a champion of the arts, especially in his home, Hong Kong. This inclination saw Adrian start the non-profit talent incubator, K11 Art Foundation. Under the K11 brand, the reigning Cheng has come up with K11 Art Mall retail-museum and K11 Atelier office tower, among others.
At 38, his nerdy, boyish charm belies an insight and vision into Hong Kong's potential beyond traditional conventions. He has a finger on the pulse at all times, which birthed C Ventures, his investment fund for tech brands in art, media, and fashion.
---
In case you're wondering where you've heard the name, Adrian is the third-generation owner of the world's largest jewellery empire, Chow Tai Fook Jewellery Group. We imagine that's where he first grew his appreciation for all things pretty.
His grandfather, Yu-tung, was one of Hong Kong's largest moguls. Adrian also inherited his family's fully-fledged property and infrastructure development business, New World Development. One of his recent projects was Salisbury Garden in Kowloon, pictured below. NWD is also responsible for the ongoing Victoria Harbor project.
Adrian is not just a lover of contemporary art (particularly illusions of dimensions, colours, and shadows)…
…but also the artists behind them, whether in visual art or fashion.
When he meets dear friends or artists he admires, that grin could light up the dullest dinner party.
Adrian may prefer to keep his private life quiet, but there are a few things you can tell from a look through his page. For example, the fact that he has a massive sweeth tooth.
Thought he'd gladly unwind with a whisky and cigar, like the big boys.
This Asian mogul's sense of style thrives on dichotomy: he loves his sneakers, especially with smart, modern suits (sans tie). In Adrian's own words: "They're comfortable and chic – I wear them with a suit to meetings, openings, and site visits."
Here's to the heir championing creative progress alongside his business and infrastructure development- using powers for good, like an artsy superhero Hong Kong never knew it needed. Adrian Cheng has caught the world's attention, and we can't wait to see what he does with it.