Come for the seafood, stay for the cocktails and dessert, and return for the atmosphere.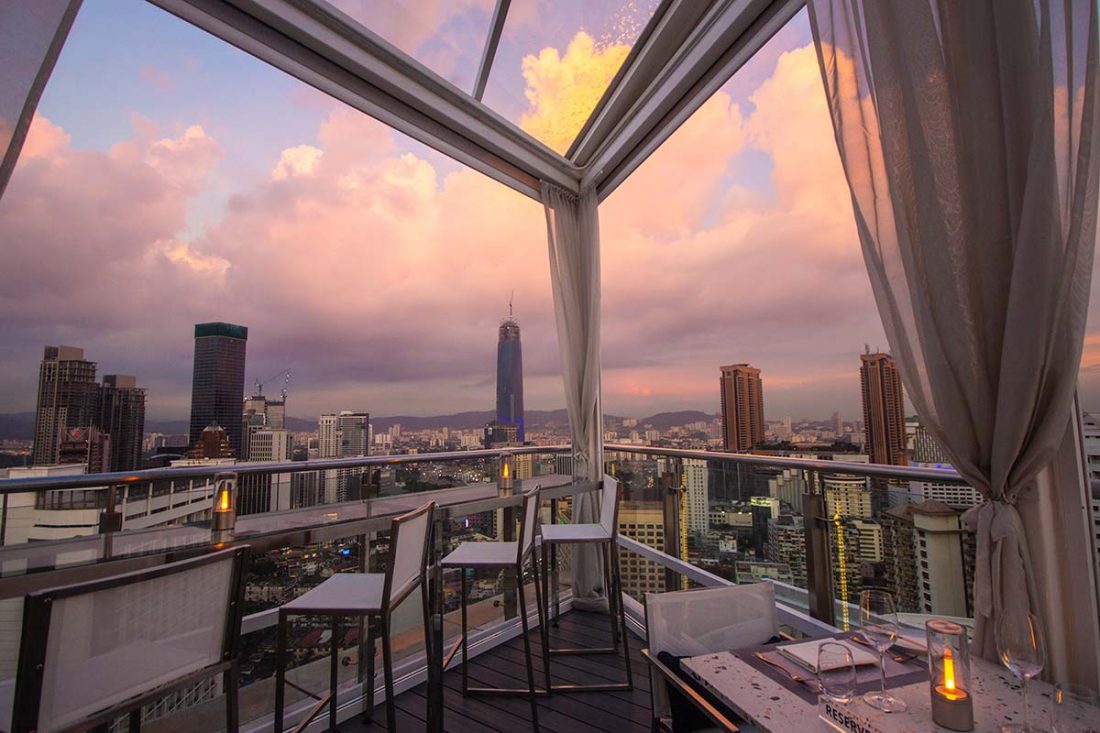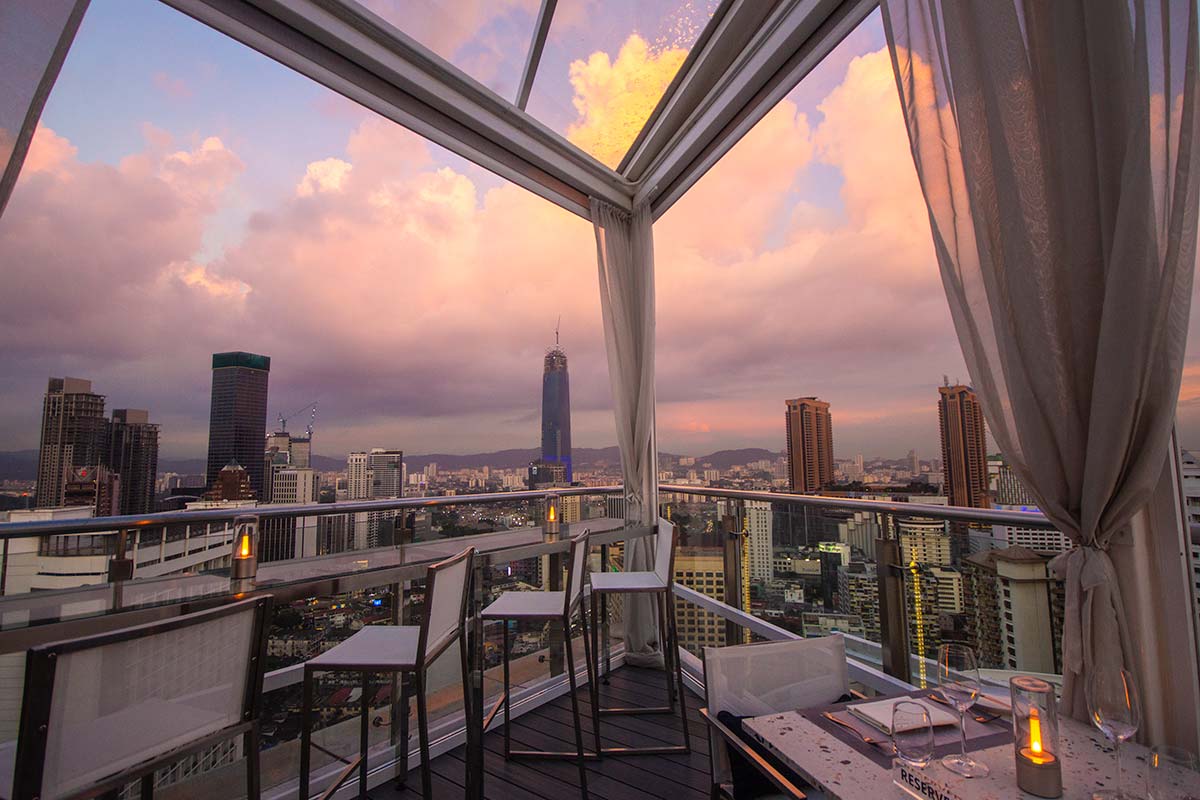 Kuala Lumpur boasts a fair share of rooftop bars and restaurants, but none of them are quite like the city's latest gem – Cielo KL.
Located on the 24th floor of VIDA Bukit Ceylon along Jalan Ceylon (near Changkat), this double-storey establishment boasts panoramic views of not just the infamous Petronas Twin Towers, but also Kuala Lumpur Tower and the impending Exchange 106.
Right off the bat, you might have noticed the term "retractable", referring to its upper floor which extends in the event of a downpour (that definitely comes in handy with the unpredictable weather) or upon request (it's also fast becoming a popular event space).
While an interesting concept, that's not the only highlight to look forward to here. If we have to sum up our experience in a sentence, it's this: come for the seafood, stay for the cocktails and dessert, and return for the atmosphere.
Come for the seafood
Though cuisine agnostic, Cielo prides itself in seafood offerings with ingredients sourced from all over the world. A quick glance through the menu finds us live oysters from France and Ireland, New Zealand king salmon and Canadian lobster, just to name a few.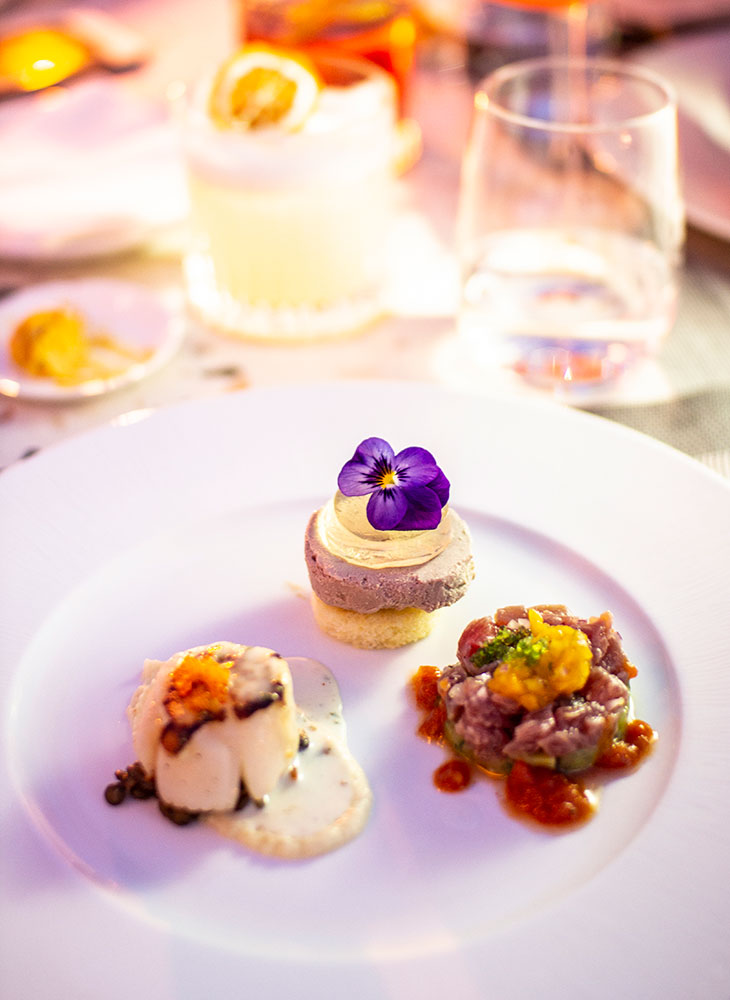 We start off with a trio of appetisers, two of which are treasures from the sea – Pan-seared Scallop and Akami Tuna Tartare – and the third being Duck Foie Gras Pate. Helping ourselves in that order, we get a foretaste of the restaurant's seafood expertise with the juicy scallops complemented by a creamy celeriac mousse; followed by the tantalising combination of tuna tartare, mango salsa and wasabi tobiko. The rich, fatty foie gras proves just as impressive, sandwiched by a layer of moscato jelly and toasted brioche to provide a play of textures on the palate.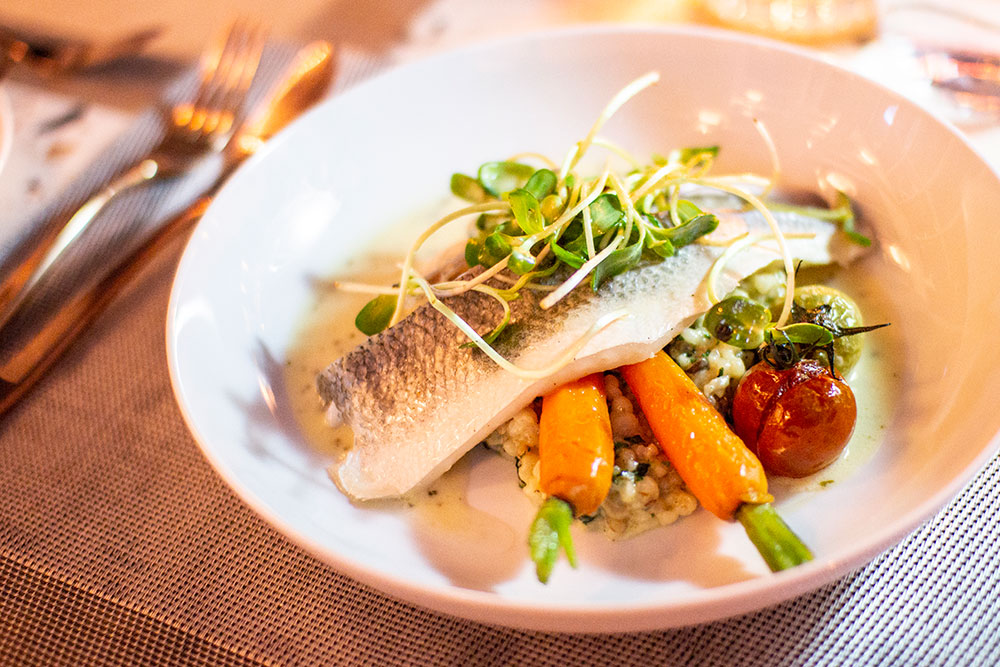 Under 'The Highlight' section of the menu, a wide variety of fish dishes meet the eye. One of which is this Loup de Mer – steamed sea bass served with barley risotto, confit tomato, butter poach baby carrot and quiche. Its soft, flaky texture pairs brilliantly with the tarragon lemon butter sauce it is served with. The barley risotto underneath is the kind of carbs we don't mind spending our calories on: healthy, flavourful, and scrumptious.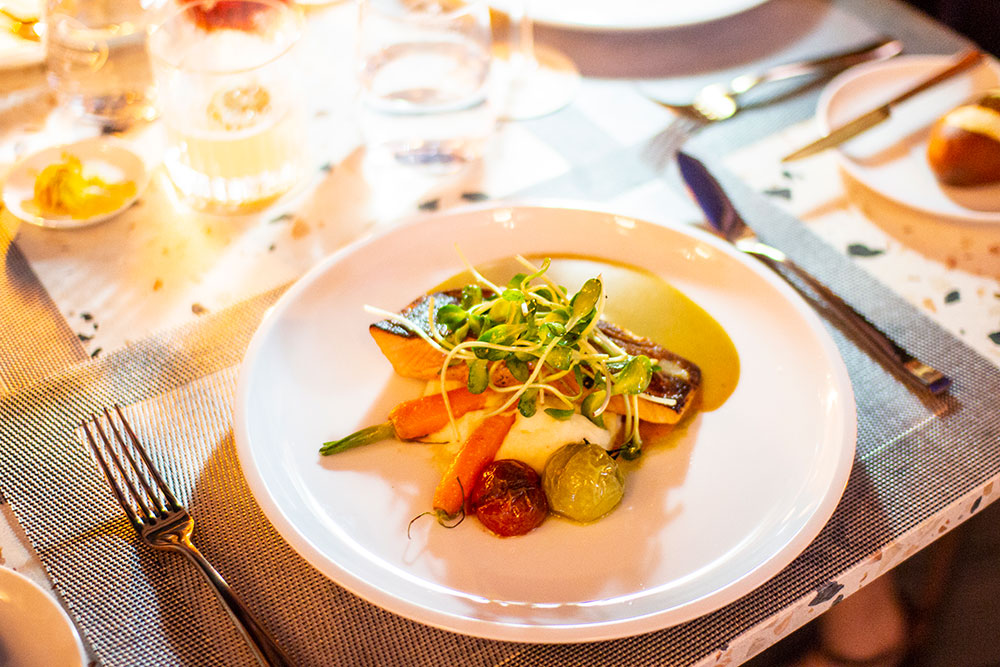 Portions of the mains are quite generous, easily enough to fill an average appetite like ours. The second fish dish we try confirms this. A thick, handsomely grilled Marinated King Salmon sits on a bed of mousseline potatoes and quiche. The lobster sauce packs flavour without overpowering the fish, while the quiche comes close to our choice carb of the day (the risotto).
Stay for cocktails and dessert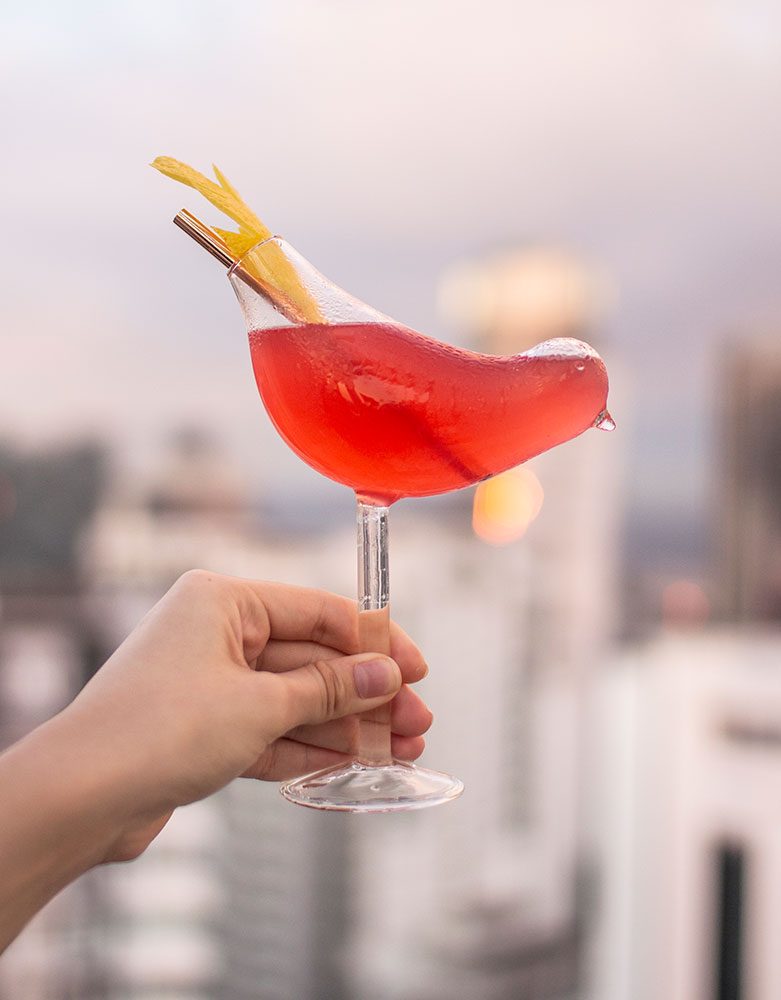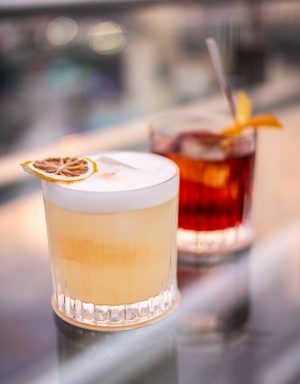 The signature drink here is one that arrives in a glass shaped like its name, The Birdie (no points for guessing). A blend of cardamom and blackberry infused gin, sweet basil and cava, this is one sweet concoction the girls will enjoy with a side of the view (#doitforthegram, right?).
We didn't have to scratch our head thinking of which cocktails to order here, as the menu mostly consists of the classics. Think Bloody Mary, Negroni, Gin Sour, Old-Fashioned and James Bond's preferred poison. Alternatively, there's also a decent selection of wines, whiskies and spirits to choose from for when you need a stronger kick.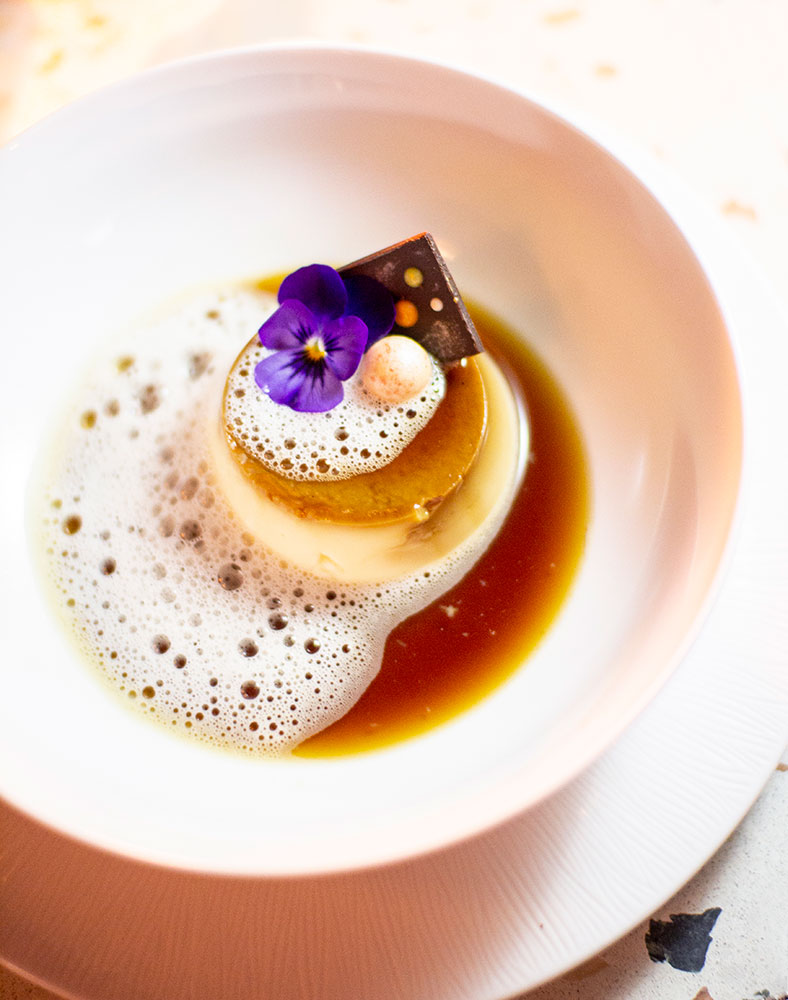 The Bombe Alaska seems like the go-to dessert here, but we settle for a less common option – Vietnamese Coffee Crème Caramel. The slight bitterness of the ca phe counterbalances the sweet condense milk custard, while the light foam adds a nice creaminess to accompany the caramel. It's a sweet finale to our meal, but we'll have to come back to see how it compares to the more popular choice.
Return for the atmosphere
What we will personally return for, to be honest, is the atmosphere. Whereas some rooftop establishments we've visited sit close to one of two poles: loud and flashy or calm and proper, Cielo is an unexpectedly welcome midpoint.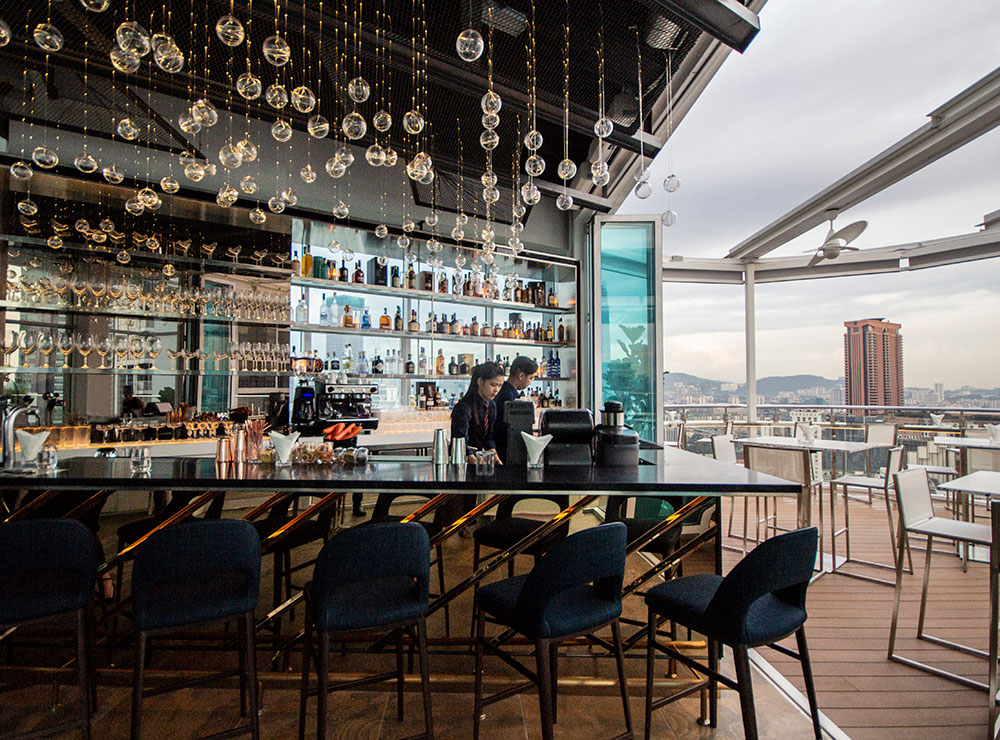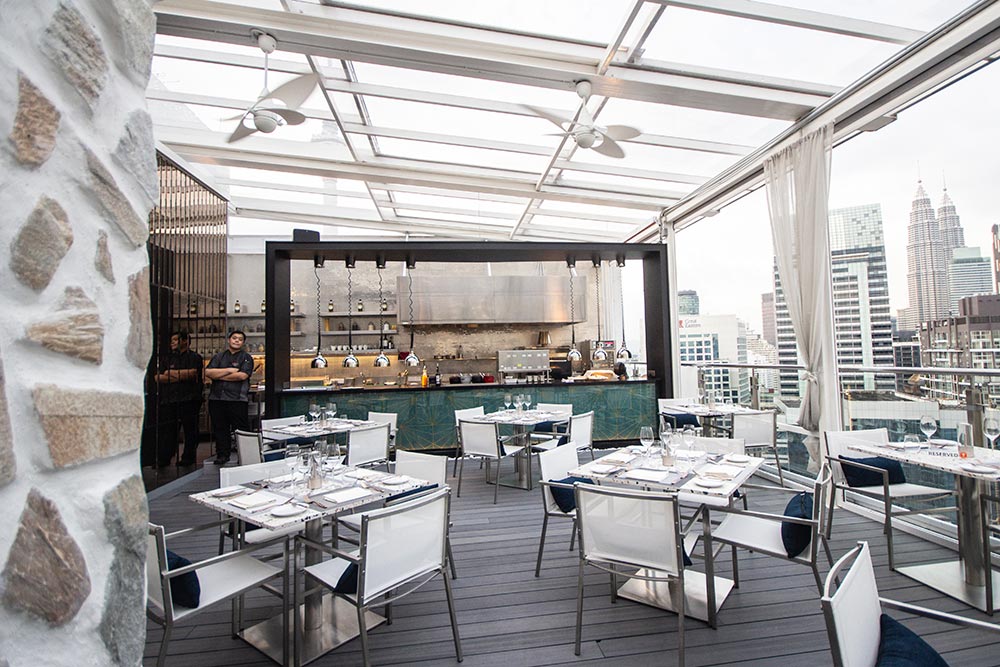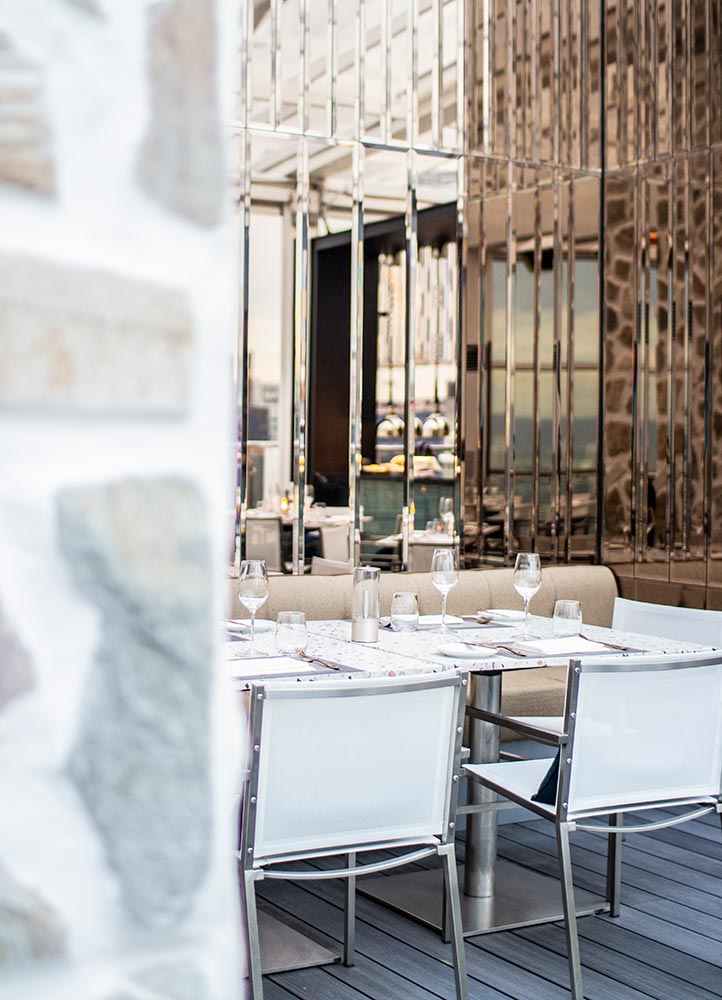 (swipe left to see more photos)
Don't expect to dance to club music or swoon to classical jazz here (though we imagine you can still do either, if you like). This is a chillout spot we'd bring our close friends or better half on days when we want to talk about everything and nothing at once; sip on cocktails and revel at the sun setting on the horizon of skyscrapers; and really just enjoy company without an occasion in mind.
Not to sound cliché, but sometimes all you need is a place to unwind in a bustling city like KL and as busy as Changkat gets, Cielo offers just that.
For reservations and enquiries, visit their official website at cielokl.com or call 603 2022 1798. Follow their Facebook page here for more updates.
Address: 23-01, 1D, VIDA Bukit Ceylon, Jalan Ceylon
Opening hours: Sundays to Thursdays (except Mondays) – 6.00pm to 1.00am; Fridays & Saturdays – 6.00pm to 2.00am; closed on Mondays
Photography: Gan Yew Chin