Toast to your next night out on a high note.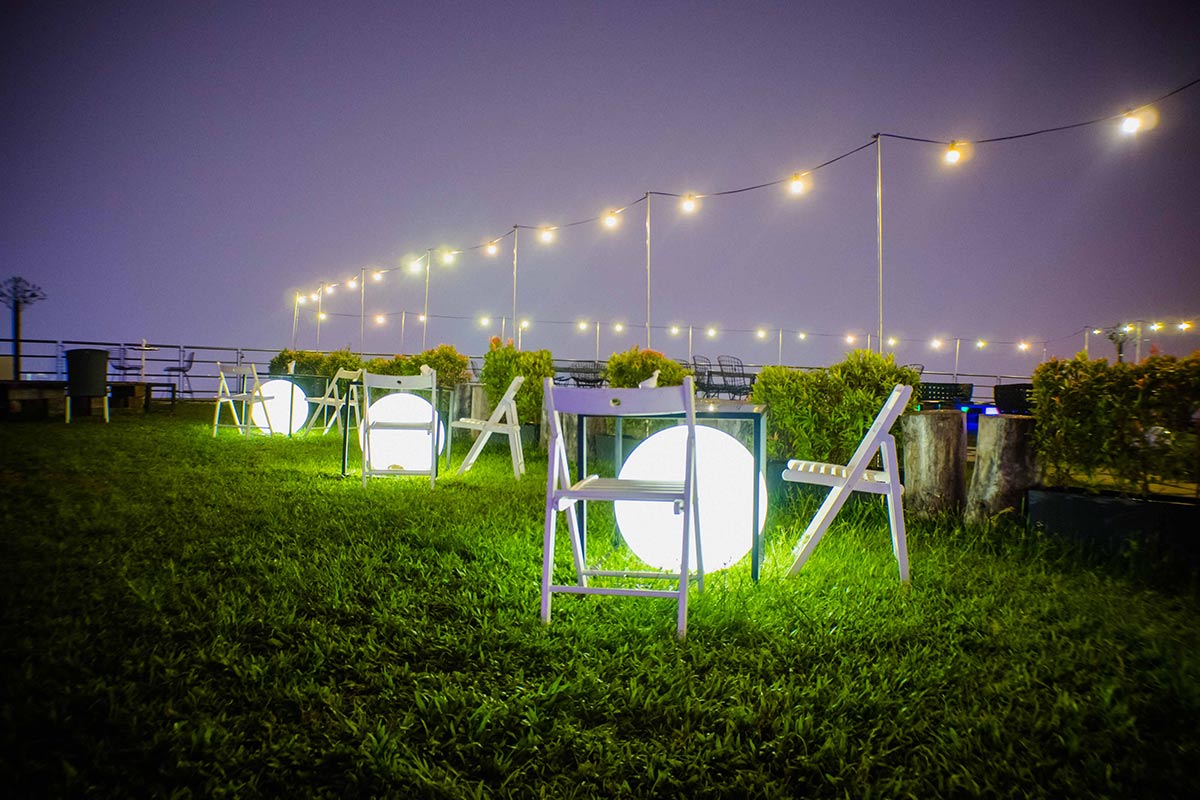 Sure, drinks at your favourite spot downtown where the waiters know how you like your whisky and the Happy Hour deals are extended specially for you is nice, but these come with the added plus side of killer views from high vantage points of the city. May we suggest you pop by for a – pun intended – change of view?
Marini's on 57

If you want to impress your lady on date night, take the private lift up to the 57th floor of Petronas Tower 3. This upscale restaurant promises rich Italian servings with a sophisticated interior. Then move on to the lounge, where the real party is at. Floor-to-ceiling glass windows let you enjoy sipping on champagne, wine and cocktails with uninterrupted views overlooking the Twin towers.
SkyBar, Traders Hotel

Also blessed with a view of the Twins, this uber-chic lounge takes residence on the 33rd floor of Traders Hotel. it's the perfect place to kick off your shoes and enjoy delicious finger foods and tasty drinks amidst airy ambience, private cabana booths and sofas lavishly positioned by the side of a central pool. The signature drink here is the Sky 33, a perfect blend of kiwi juice with kiwi vodka jelly cubes and Belvedere Vodka. Look out for Retro Happy Hours on Mondays and Tuesdays for sweet deals.
Elysium Bar & Terrace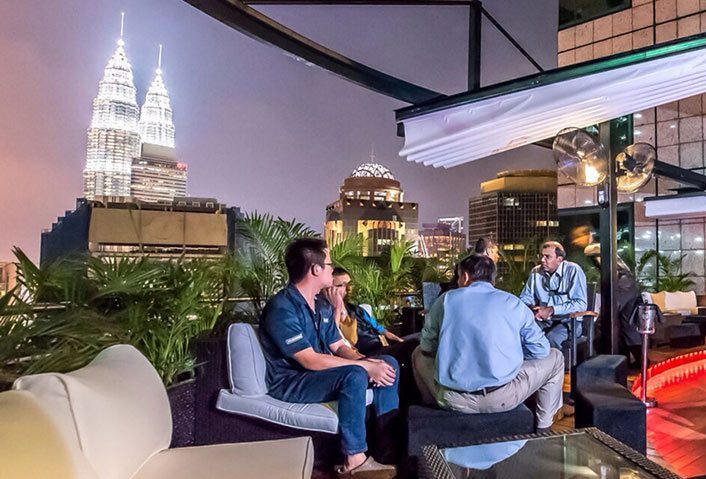 Changkat frequenters will be familiar with Elysium, a two-floor outdoor bar and terrace situated on the 31st and 32nd floor of Wisma Goldhill. The top floor has an open air concept with gleaming lights of Kuala Lumpur's skyline, while the terrace is one floor below with a blasé gentleman's club vibe.
Bridge Bar, G-tower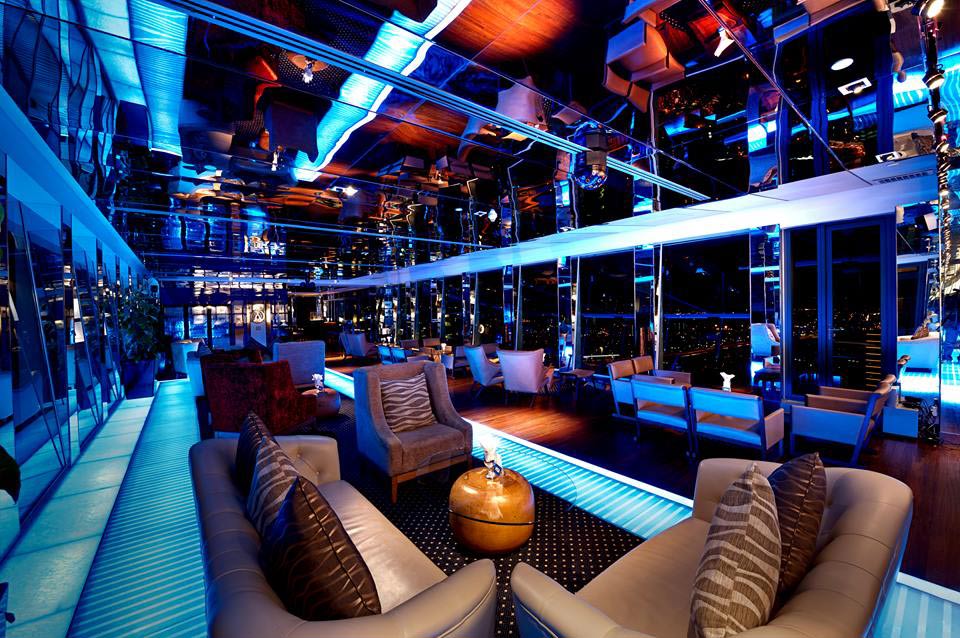 Head up to the 30th floor of G-Tower and you'll find this modish bar housed in the bridge between two buildings, hence the name. Lighted floors, mirrored ceilings and plump armchairs will leave you wanting to live here. The view is a big pull but what will have you stay is the lively mood of R&B, Jazz and Pop music playing.
View Rooftop Bar, G-tower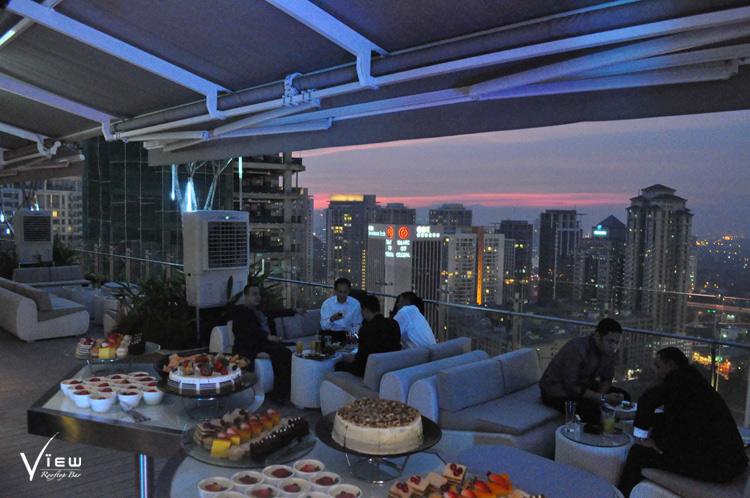 One floor down from Bridge Bar is The View Rooftop Bar, offering quite literally what its name says. It is fed with ample views over Ampang Hilir, a breathtaking side of KL we don't often see much of. Expect three different sections when you step into this space, an al fresco bar, a whisky lounge and a champagne room. When choosing your drink, its signature The Tarik cocktail is a must have.
Stratosphere, The Roof KL

For the folks in PJ, worry not for there is one near you. This open-air rooftop bar is the first all-green helipad with a 360-degree view of greater PJ. A cocktail in hand in a lush garden setting and cool night air sounds just about right for a Friday evening.
Mantra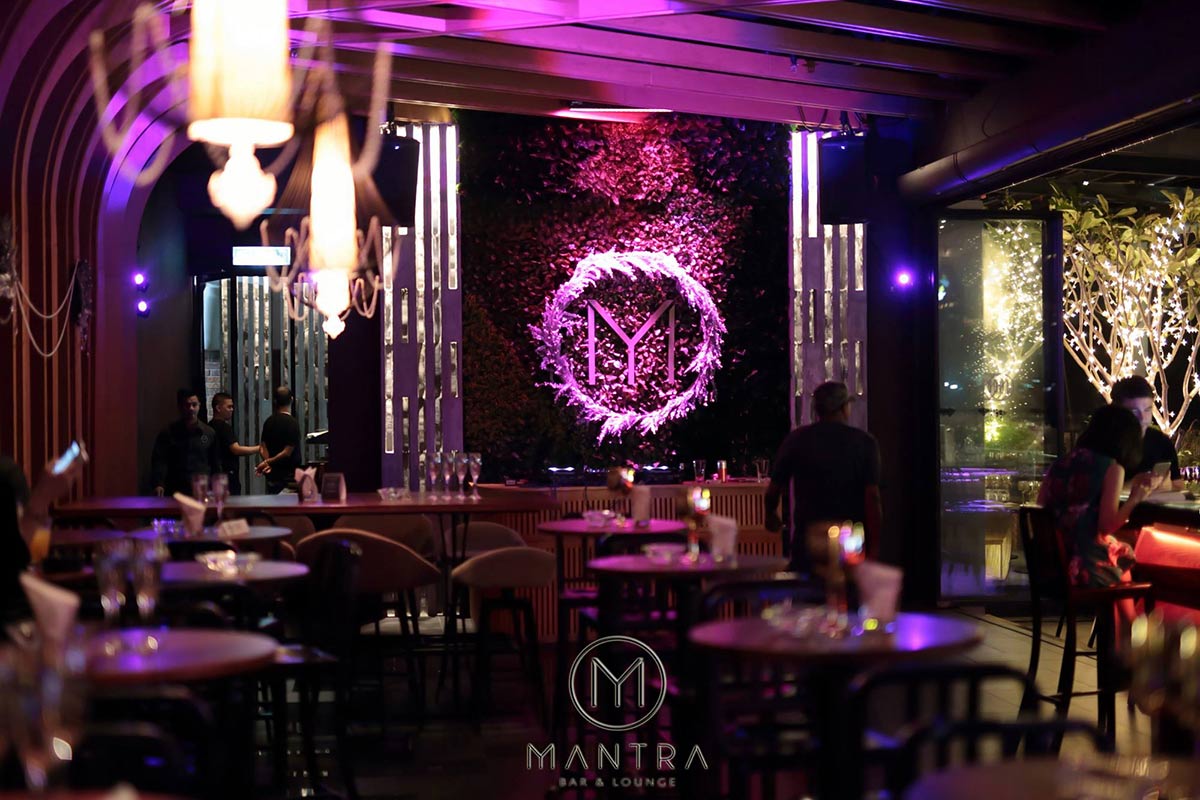 At the heart of the Bangsar Telawi area, (on the rooftop of Bangsar Village II, to be exact!) lies this neighbourhood bar with an al fresco deck, the perfect spot to knock back with a couple of drinks after work. Inside is a cosy ambience with private cabanas and couches. Its menu also entices Asian-tapas flavours.
Images: Respective bars