Give yourself and a loved one the gift of great skin with Decorté's Serum Duo.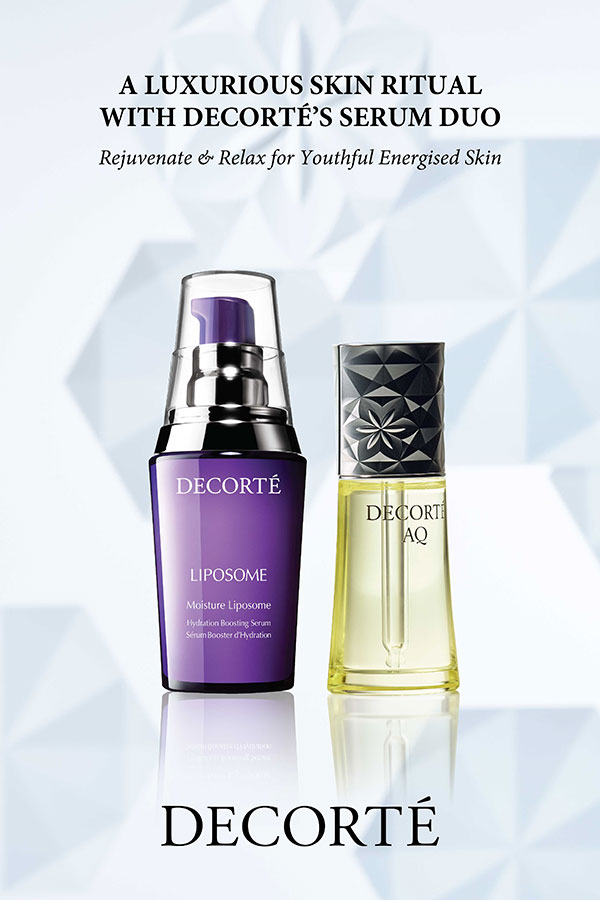 It's our first Christmas here at FirstClasse and we're celebrating with a series of gifts for you – our readers – who have made this journey possible. We're giving away great gifts once a week until the end of the year because what better way to celebrate this season of giving than actually giving?
This week, we're giving away 2 sets of Decorté's Serum Duo, consisting its two best-selling serums – the Decorté Moisture Liposome Pre-serum Booster and its AQ Infusion Oil. Win one for you and one for a loved one.
Moisture Liposome Pre-Serum Booster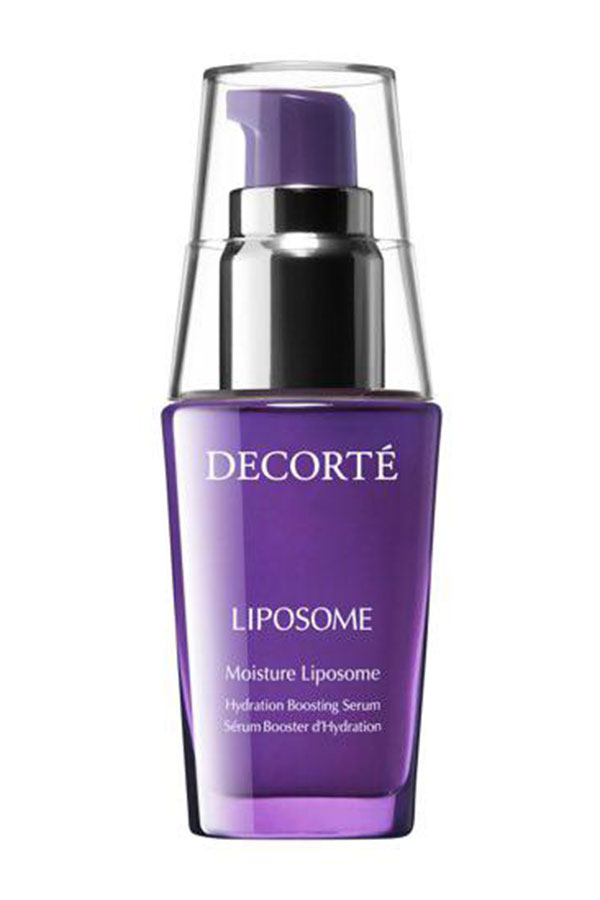 One of the reasons behind dull, dehydrated and aging skin is moisture deficiency. While incorporating a good moisturiser into your daily skincare routine is essential, the inner layers of your skin, that is the dermis, may not receive its benefits due to the large particle size.
Here's where liposomes come in – they contain a similar composition to the skin membrane and are minute enough (0.1~0.2 microns) to pass through the skin's epidermis easily. They also act as sensors, attracting skin-loving ingredients deep into the skin for the best results; thus perfect for use before a serum and moisturiser.
Decorté's best-selling Moisture Liposome is formulated with a breakthrough multi-layered liposome technology, which release moisturising agents layer by layer to nourish the skin from within. With regular use over time, it helps to retain moisture at ideal levels, ensure longer-lasting plump and supple skin.

AQ Oil Infusion
To further promote skin relaxation, Decorté recently introduced its non-oily essence-like treatment, the AQ Oil Infusion. Formulated with premium rare ingredients like white mucuna bean, white birch bark water and night blooming cereus flower, the unique oil infusion effectively repairs skin damage by stimulating a hydrating environment to protect skin from the stress of dehydration.
How? Its ingredients work together in the skin to create proteoglycan, which contains a similar structure to epidermal growth factor. This, in turn, helps to boost collagen production for natural and continuous damage repair.
Serum Duo Skin Ritual
The concentrated formulas in both products complement each other to deliver advanced skin relaxation and rejuvenation. Paired together for the ultimate serum duo skin ritual, the Moisture Liposome Pre-Serum Booster preps the skin for better absorption of nutrients and ultimate nourishment so the AQ Oil Infusion can effectively fill the skin with glow and vitality.
How to pair: In the day, prep the skin by spreading two to three pumps of Moisture Liposome Pre-Serum over cleansed skin. Repeat for your night skincare routine, then gently massage four drops of AQ Oil Infusion into your skin after applying lotion.
---
We are giving one (1) lucky reader the chance to win two sets of the Moisture Liposome Pre-Serum Booster 40ml and AQ Oil Infusion 40ml (worth a total of RM1,592) to share with a loved one.
To be in the running to win, just follow these simple steps:
Like FirstClasse Malaysia on Facebook.
Follow us on Instagram @firstclassemalaysia.
Follow Decorté Malaysia on Facebook and Instagram @decortemy.
Share this post on Facebook and tag who you want to share the gift with (make sure you set your visibility to Public).
Answer the questions below:
[This giveaway has ended.]
This giveaway will come to an end on Friday, December 8th, 2017, and the winner will be announced on our Facebook page on Monday, December 11th, 2017.
– This giveaway is open to readers residing in Malaysia except employees and the family members of FirstClasse Malaysia.
– Submissions close at 11.59pm on Friday, December 8th, 2017.
– Please leave us with a working email at which we can reach you. The prize will go to the next participant should the selected winner fail to respond within 48 hours.
– FirstClasse Malaysia reserves the right to change the rules & regulation without prior notice.