Meet Donatella Versace's iconic Jack Russell, Audrey and Alessandro Michele's handsome Boston Terriers, Bosco and Orso.
Just as we begin to ease into the new year after all the Christmas and NYE parties, some of us are already getting ready for the upcoming Chinese New Year festivities next month. Stores have also started rolling out their CNY 2018 collections, so we're keeping up by doing what consumers do best – shopping (not that we really need an excuse for that)!
To welcome the Year of the Dog, brands are introducing their very own representative of the canine companion, such as Donatella (Versace)'s iconic Jack Russell, Audrey as well as Betty Boop's adorable pup, Pudgy (Moschino).
Here are five Chinese New Year 2018 capsule collections to shop for an auspicious and stylish welcome to the Year of the Dog.
Bottega Veneta – The Canine Collection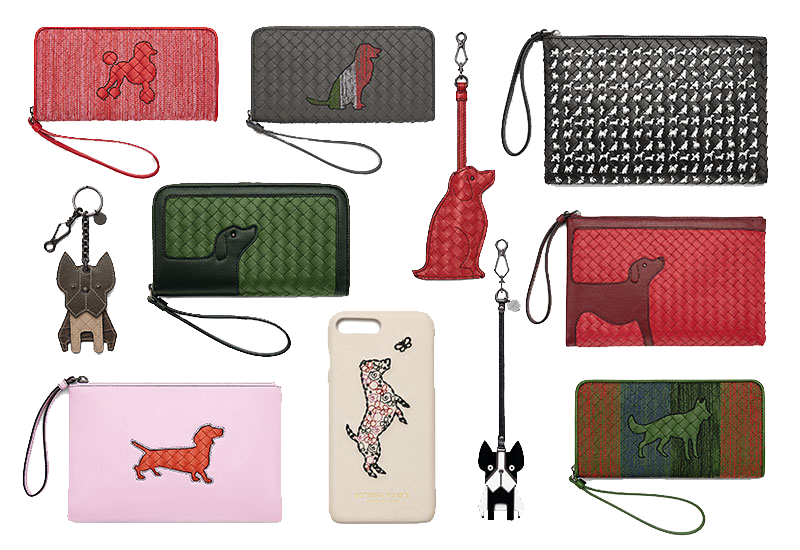 Bottega Veneta presents the ultimate collection for all dog lovers out there, featuring embroidered wallets, small leather accessories and phone covers adorned with different dog breeds including German shepherds, labradors, chihuahuas, dachshunds and poodles. W bottegaveneta.com
Versace – The Audrey Capsule Collection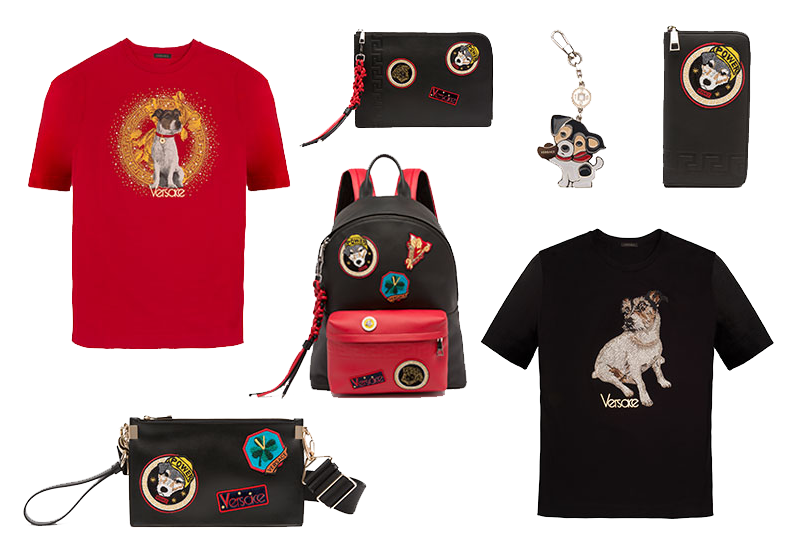 Donatella Versace's darling Jack Russell, Audrey is the star of the House's Lunar New capsule. The collection includes T-shirts for men and women, document-cases, pouches, backpacks and charms highlighting Chinese symbols of prosperity. A special Audrey Edition DV One bag in a red dégradé colour completes the collection, available as a top handle bad and clutch with a chain shoulder strap. W versace.com
Tory Burch – Lunar New Year collection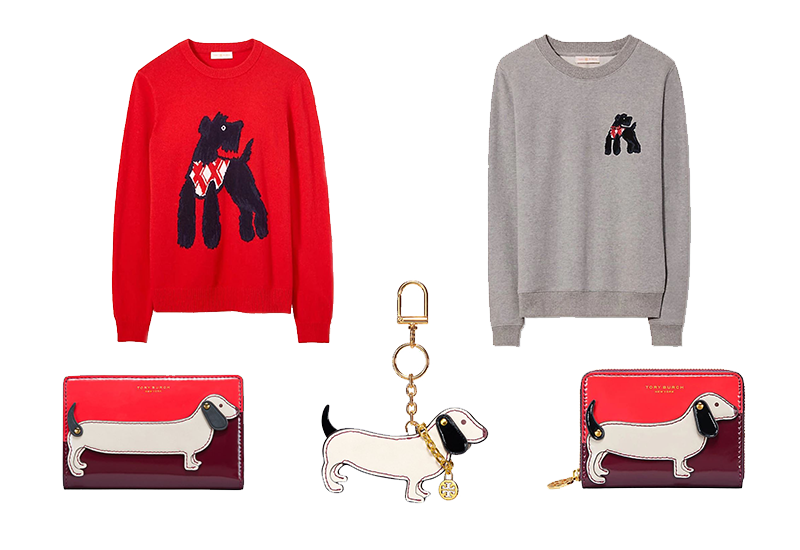 Any Dachshund or Schnauzer fans around here? Tory Burch's adorable dog print sweaters and accessories are your must-haves to celebrate this Lunar New Year. W toryburch.com
Longchamp – Mr Bags Limited Edition collection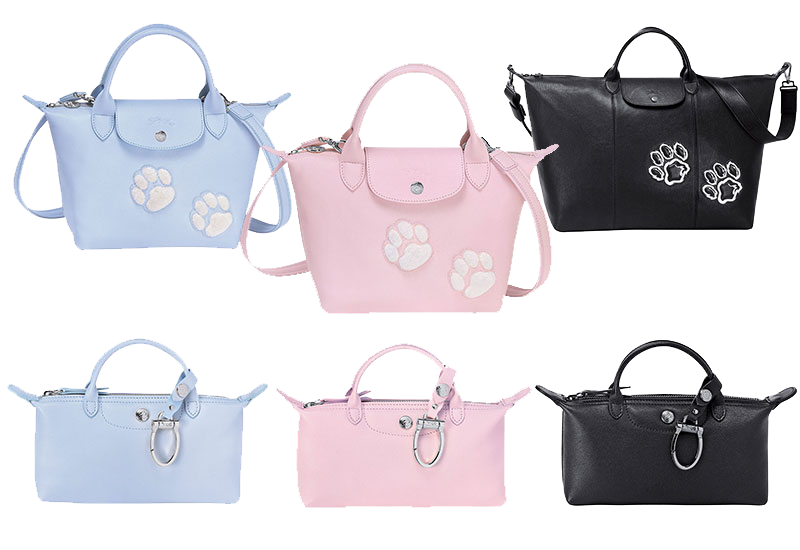 For its latest CNY capsule collection, Longchamp has appointed one of China's most influential bloggers, Ne Tao Liang aka Mr Bags to reimagine the iconic Le Pliage Cuir. Expressing subtle references to the canine via paw prints while using unconventional CNY colours, Mr Bags' resulting limited edition collection is one that will stand out in an ocean of red with its black, pastel pink and powder blue hues. (Available exclusively at Longchamp KLCC).
Gucci – Year of the Dog capsule collection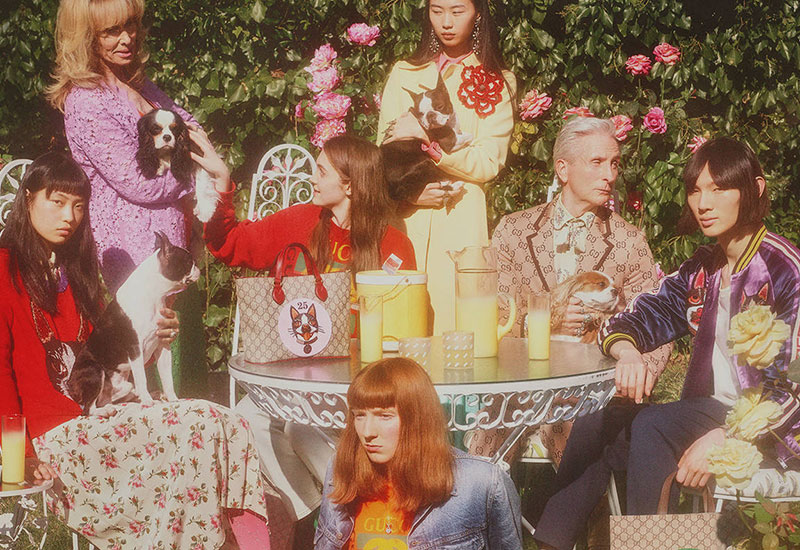 Gucci's 63-item capsule collection incorporates artist Helen Downie's illustrations of Alessandro Michele's two Boston terriers, Bosco and Orso. Featured on a pillow called the "Unskilled Worker" gifted to Michele a few years back, the dog motifs are now embellished all over ready-to-wear pieces, handbags, shoes, small leather goods and accessories for the Lunar New Year. W gucci.com
Moschino – Chinese New Year capsule collection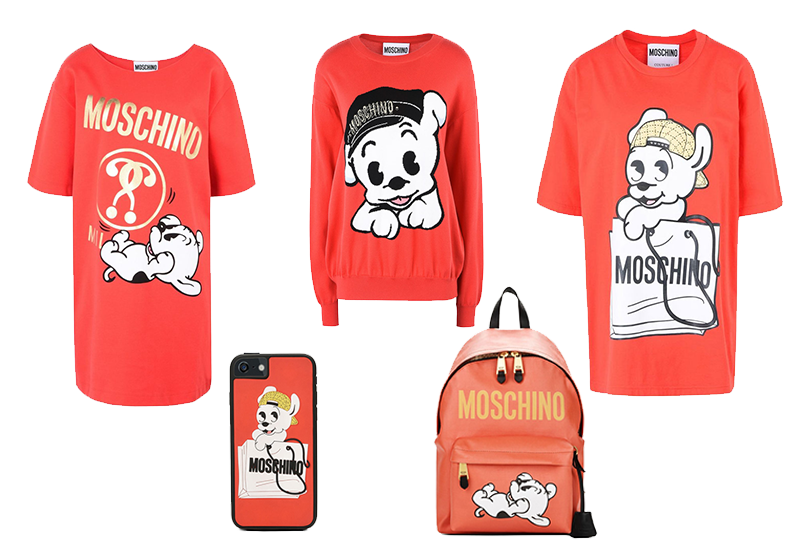 Remember Betty Boop's furry companion, Pudgy, who first appeared on the Little Pal cartoon in 1934? He's back as adorable as ever on Moschino T-shirts, sweaters and accessories. (Available at Moschino Paragon & Marina Bay Sands Singapore) W moschino.com
 Salvatore Ferragamo – Chinese New Year scarves
Keep it sweet and simple with Salvatore Ferragamo's Chinese New Year puppies print scarves, available in red, blue marine and ivory. Alternatively, add a dash of cuteness to a men's formal shirt with a dog print tie. W ferragamo.com
Images: Courtesy of respective brands