Whether you're looking to dine, party, pamper, or unwind with the family, here's where you can ring in 2018 with the best views of Kuala Lumpur fireworks.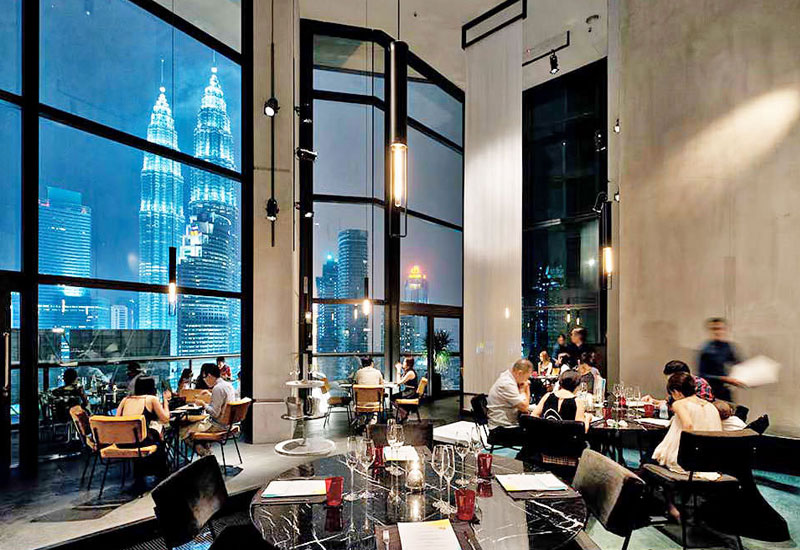 Amid cries of 'Where did the year go?!' and 'Time sure flies', most of us are still planning to be about and about this New Year's Eve. No matter where, there's one thing we can all look forward to at the stroke of midnight on January 1 2018 – New Year fireworks!
There's just something about fireworks that complete the New Year experience. Bright and beautiful, they seem to wash away the embers of the past year, wiping the slate clean to welcome new beginnings with burning sparks of wondrous passion for life. Enjoy them with family or friends, with a drink, in a park, or by a pool lounge – the magic of these bursts of colour lie in their universality.
Lucky for us, so many KL destinations promise amazing views of the night sky this NYE weekend. Here are 10 locations you can take in the New Year fireworks while creating memorable experiences.
With cocktails and cigars
Usher in the new year toasting your successes (and failures) with loved ones. Leave the bad behind, and make the good better in 2018.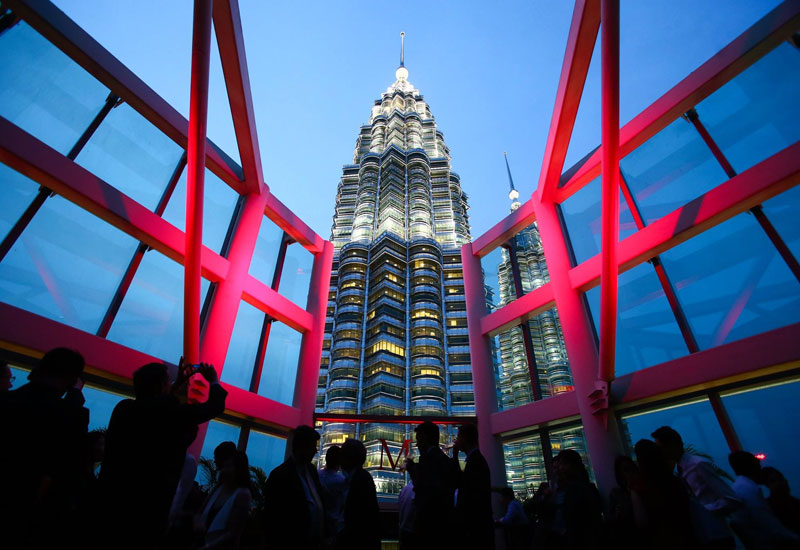 Marini's on 57
Few bars match the sheer height of this KL favourite on Petronas Tower 3. From the 57th floor, we dare say the neighbouring Twin Towers will pale in comparison to the numerous sparkling displays you'll get front seat to on NYE.
Website: www.marinis57.com
Reservations: 03 2161 2880
Bridge Bar @ G Tower
If you're looking for a more intimate location, Bridge Bar is a good bet. Floor-to-ceiling windows 30 floors up afford a generous view in an exclusively plush setting. Perfect for a date, or a small group of your closest buddies.
Website: www.gtower.com.my
Reservations: 03 2168 1919
With fine food
Cleanse the soul for a new start by igniting the palate at KL's premier sky-dining restaurants.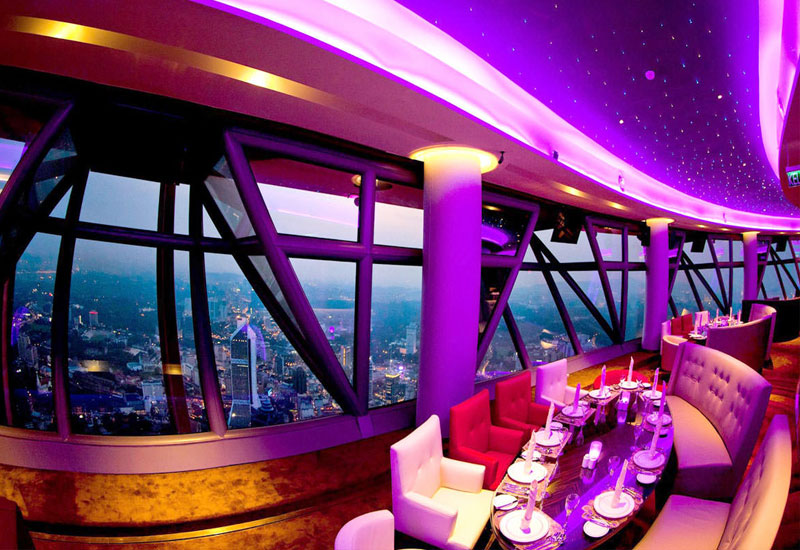 Atmosphere 360 @ KL Tower
Futuristic design meets luxurious culinary experience up in KL Tower's premier dining lounge, complete with a fibre-optic lit 'sky' that makes you feel at home among the stars. Of course, being 282m above ground helps with the whole out-of-this-world atmosphere. Check out their New Year's eve sessions to book your spot in the sky.
Website: atmosphere360.com.my
Reservations: 03 2020 2121
Troika Sky Dining
Panoramic views of the city skyline punctuate the fine dining experience at Cantaloupe, grill at Fuego, and trademark Italian fare at Strato. Troika Sky Dining offers a medley of choices to cater to your palate, complemented by craft cocktail central Coppersmith and Claret wine bar.
Website & reservations: www.troikaskydining.com/
With the family
Keep little ones entertained without forgoing your own sense of excitement. Round up the fam, get in the car, and head to a park or family-friendly bash.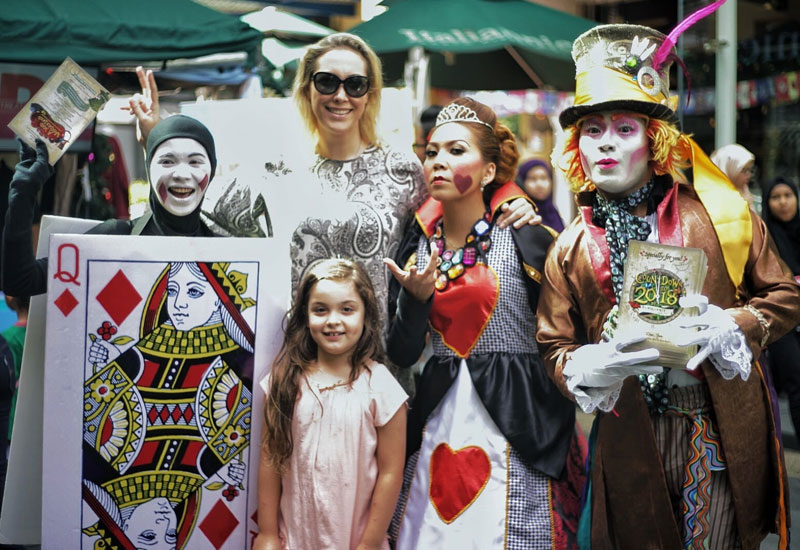 A Mad Wonderland @ SOULed OUT
The latest branch in Taman Tun will come alive in a whimsical NYE party with an Alice in Wonderland theme. Come in a fancy hat and enjoy music, dances, and all-round merriment with a themed buffet – think Jabberwocky Sausages and Mad Hatter Beef Stew. There's also something special down the rabbit hole to welcome 2018 with a bang. Guaranteed to keep the kids entertained till bedtime, while parents still get to enjoy a drink or two. Party starts at 7 and tickets are going for RM150.
Reservations: 012 512 2556
Parkcity New Year Carnival 2018
Bring the kids (and furkids) down to Desa Park City for a two-day carnival with live performances featuring local bands, dancers, and a DJ, kids fun zone and weekend bazaar. The festivities will culminate in a fireworks display at The Central Park, sure to illicit 'ooh's and 'aah's at the end of a fun weekend for all.
With 360-degree view
If an unbridled view is what you seek, look no further than the city's iconic skyscaper and rooftop bar.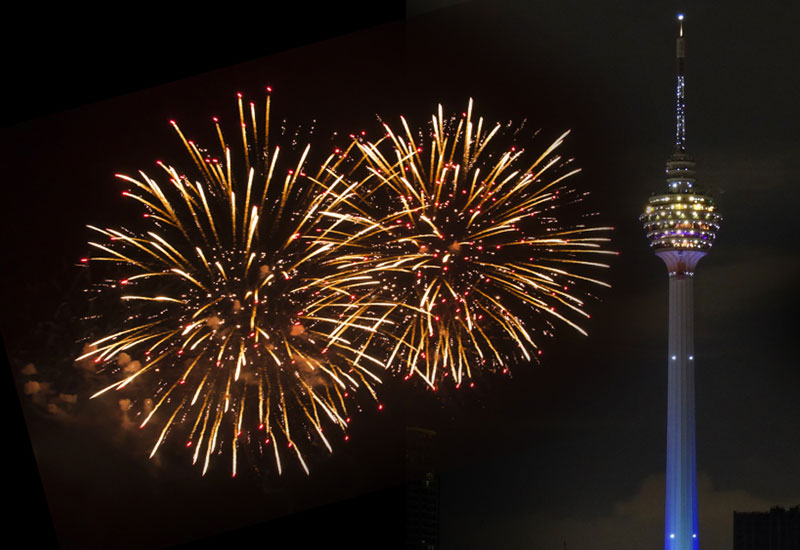 KL Tower
It doesn't get any more Malaysian than this. Count down to the start of 2018 at KL Tower's Sky Deck, located 300m above ground. Gain entrance to the Sky Box and Observation Deck with this package along with party packs. You can also opt for the Observation Deck only, with special rates for MyKad and MyKid holders. Naturally, you get a 360-degree view with more than one firework display lighting up the night sky.
Website: www.menarakl.com.my
Reservations: 03 2020 5444
Heli Lounge Bar
KLites and tourists alike know Menara KH's rooftop bar well, which is why Helipad makes it on the list. DJ Discfunktion and live percussionists will take the decks alongside other local and international acts.
Drink and dance in the open air, right up to 12 a.m. where you'll be treated to an all-around view of the colours lighting up KL skyline. To enter, choose from flight packages (booze included) for two, four, or eight, depending on how grand your party will be.
Reservations: 03 2110 5034 or 012 317 0925 (Vince).
With a hotel stay
You deserve to be pampered after a productive 2017 – where better to do it than one of KL's 5-star favourites?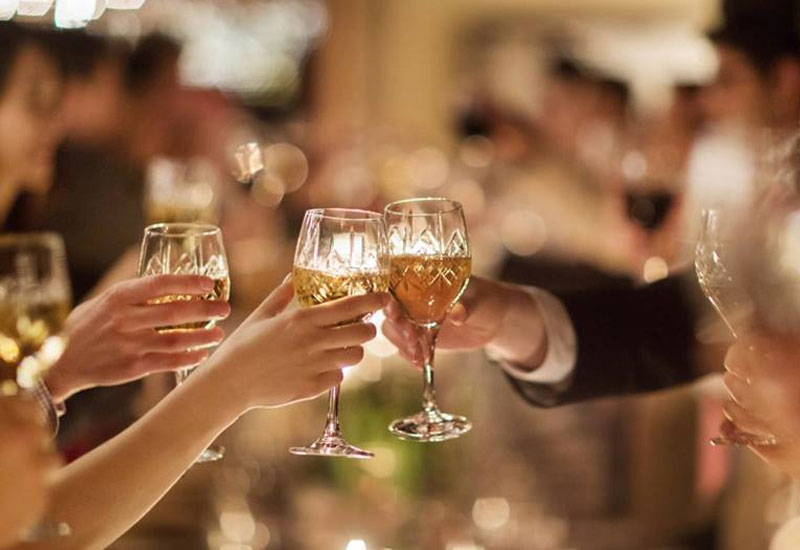 St. Regis
Bid 2017 goodbye in style at St. Regis KL's NYE Gala Dinner Buffet in Astor Room. Then, count down to the new year in a splendidly elegant affair at the Astor Foyer After Party. Book your spot now for RM368 (with non-alcholic beverages) or RM488 (with alcoholic beverages). There is a RM100 cover charge if you'd only like to join in on the countdown party with fireworks display (with one selected drink).
Website: www.stregiskualalumpur.com
Reservations: Call 03 2727 6696 or e-mail dining.kualalumpur@stregis.com.
Mandarin Oriental
Indulge in an opulent feast of the senses and dance the night away at the Grand Ballroom, complete with live band in MO's city centre location. You won't miss the sky show either – simply step out right before midnight to take in the KLCC firework display.
Website: www.mandarinoriental.com
Reservations: Call 03 2330 8798 or e-mail mokul-fb@mohg.com
Images courtesy of respective brands.