Available only until June 11, treat yourself to a smorgasbord of traditional Ramadan delights, inspired by the tastes and cultures of the world.
The celebrity chef mingles easily with the crowd filling Mandarin Oriental KL's Mosaic and Lounge on the Park dining areas, many of whom are long-time friends and fans of his cuisine.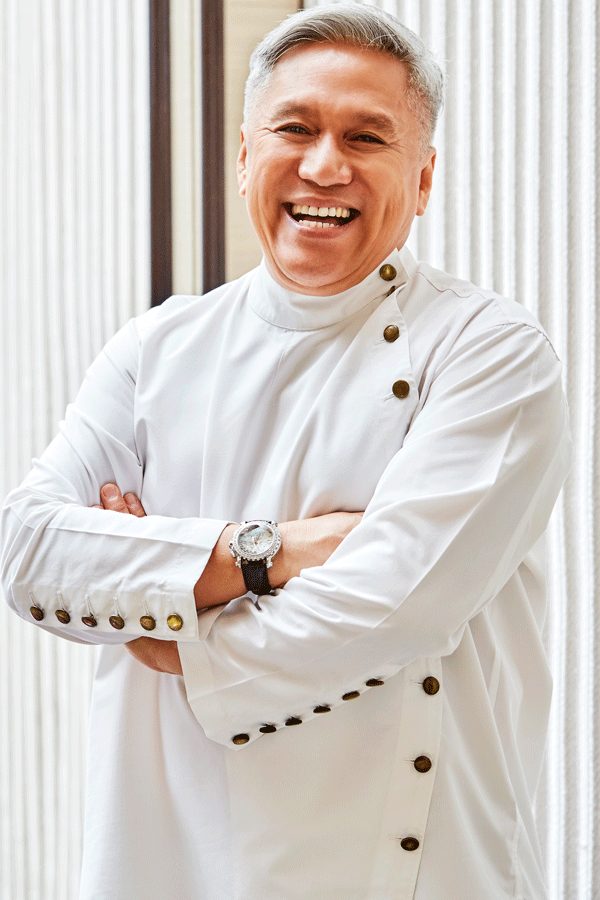 Chef Wan's Buka Puasa buffet boasts over 100 varieties of appetisers, main courses and dessert, and perhaps a hundred more flavours. These range from Malaysian, Middle Eastern and African rice, meats and gravy mains to Japanese sushi, Spanish paella, Indian naan with aloo, and French pastries.
This specially-crafted menu features several of Chef Wan's pièce de résistance, some of which he had a hand in preparing with recipes ripened over years of experience.
It is no wonder, then, that even simple Malaysian delights such as Roti John and Seri Kaya Nangka are executed with 5-star finesse and quality.
We attempted the near-impossible and picked out just a few of our favourites from Chef Wan's special menu.
Nasi Kerabu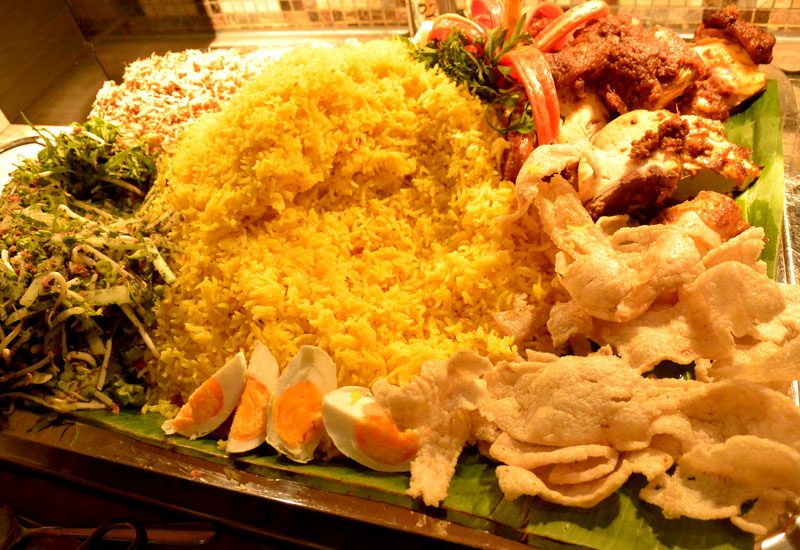 Who can resist the fragrant masterpiece on a platter that also happens to be one of Chef Wan's most famous signature dishes? Paired with perfectly grilled ayam percik with sambal, ulam, boiled egg, and fish crackers, this is a dish that can stand proud on its own.
Nyonya laksa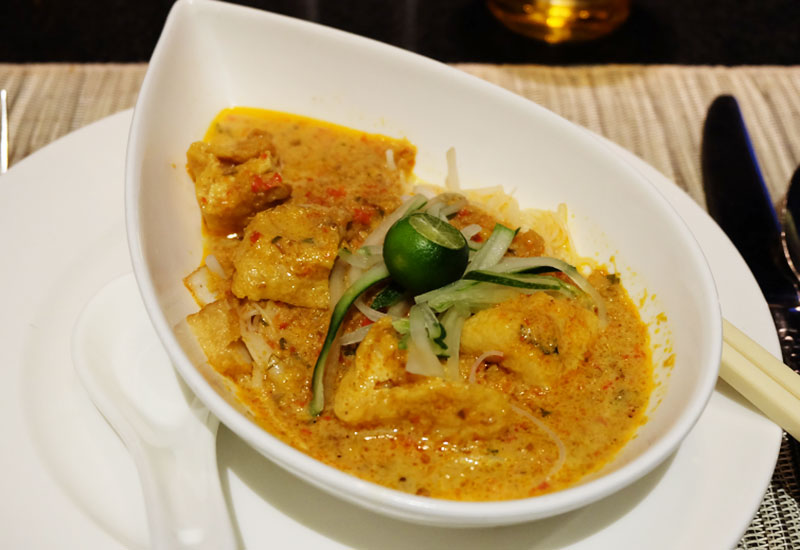 The preparation of each bowl to suit the taste of the individual was a welcome treat as we could opt to have it spiced to our own palates. Well-executed laksa soup serves as the succinctly creamy base to this Nyonya favourite – a vibrant yellow reflection of the intricate relationship between culture and cuisine.
Nyonya ayam kapitan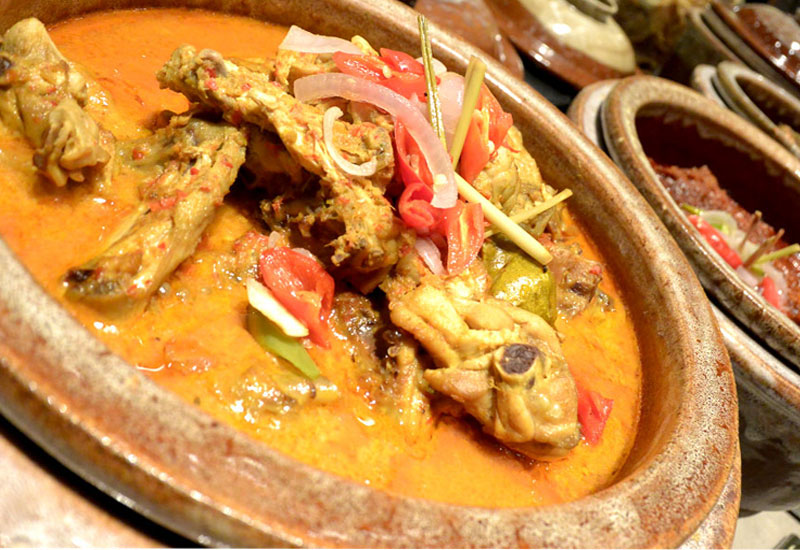 Moving on to another creamy, rich Nyonya dish with a personal touch; Chef Wan draws inspiration from his grandmother's favourite recipe to bring us this delightfully fragrant chicken dish that truly stands out from other meat-based main courses on the buffet. It's a crowd favourite, and we sure understand why.
Gulai lemak ketam & nenas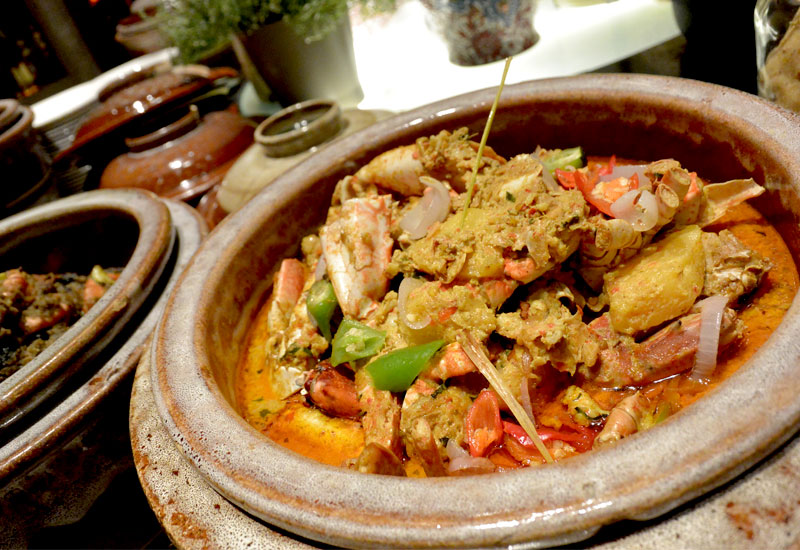 The quintessential Malay dish is given the 5-star treatment with fresh, fleshy crabs. Juicy yet crispy bits of nangka (jackfruit) burst with flavour in your mouth, its sweet undertones acting as the perfect complement to the sharp kick of spice in the  broth.
Thai green curry fresh water prawns with salted egg yolk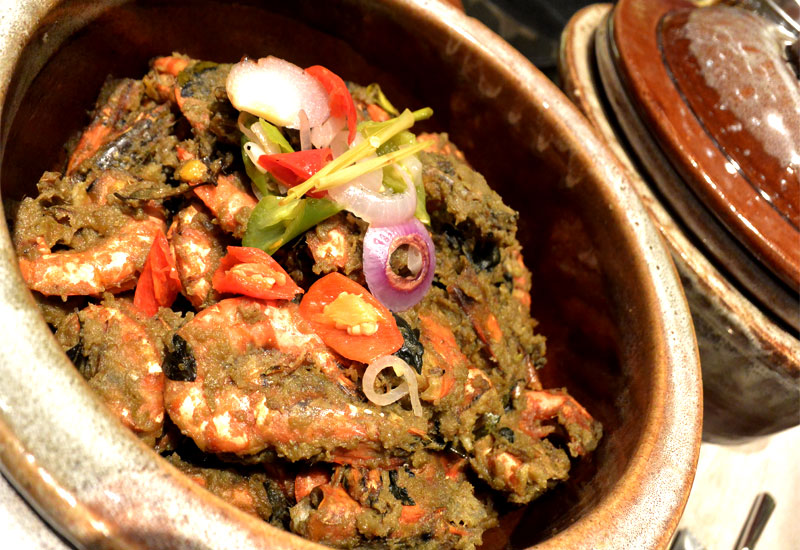 This seafood version of Thai green curry is a pleasant surprise, especially since the addition of salted egg yolk creates a drier curry than we are used to. However, with succulent prawns stealing the show, this dish hits the mark by cleverly toeing the line between spicy and salty, adding this to the long list of dishes that can be elevated with a little salted egg yolk.
Experience breaking fast with Chef Wan's Buka Puasa menu; book your seats now, for this exclusive menu will only be served until June 11.
Chef Wan's Buka Puasa Menu at Mandarin Oriental is priced at RM218/person for Mosaic and Lounge on the Park, and RM178/person for the Diamond Ballroom.
For dining reservation, please contact 03 8797/8798 or e-mail mokul-fb@mohg.com.