As you may already have known, the iconic Chanel N°5 turns 100 in 2021, and you know the French fashion Maison isn't slowing down on the celebrations anytime soon. To continue paying tribute to its signature perfume, Chanel has developed Chanel Factory 5 –  a new limited edition collection that presents the famous fragrance in a unique, unexpected way.
Comprised of 17 products, Chanel's Factory 5 collection is inspired by everyday objects and functional Pop Art –  an obvious nod to the original Chanel N°5 that comes housed in a simple laboratory bottle. A shower gel is packaged in a paint tin, body creams come in paint tubes, bath tablets in a tea tin, and a body oil is dispensed through an oil tin. It goes to show that even with a simple silhouette, it's the scent within that makes the statement.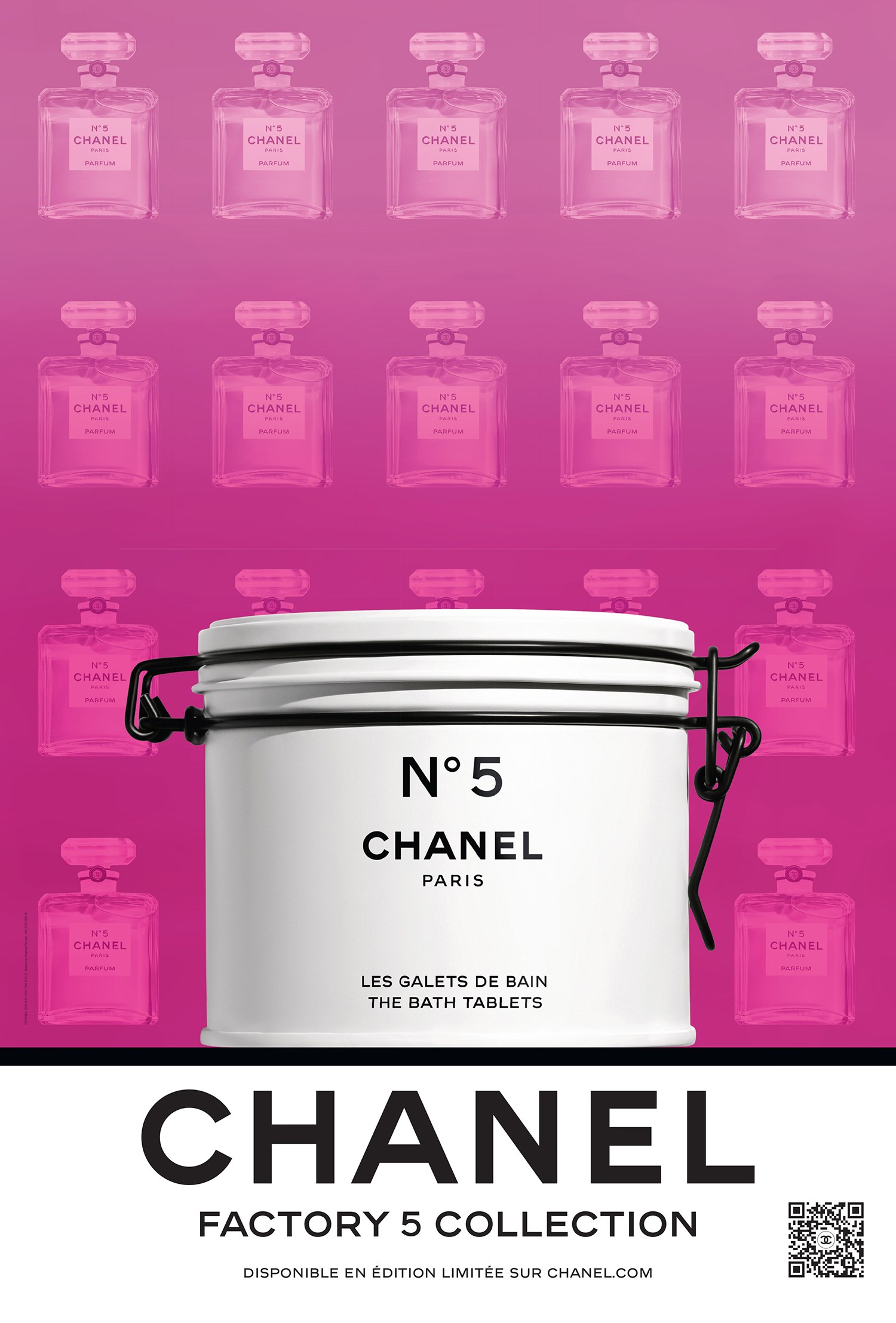 According to Thomas du Pré de Saint Maur, Chanel's Head of Global Creative Resources Fragrance and Beauty, the collection uses "things we use the most", subverting everyday objects and demonstrating that "luxury is also in the experience that we have of things."
"Dressing these objects with the N°5 identity, they become luxurious, iconic products, while keeping their own designs," he added. "Taking everyday products allows for a less intimidating approach and creates new opportunities for daily exposure to the absolute wonder that is N°5."
To experience the new products, Chanel is also arranging pop-ups all over the world, imagined as theme parks dedicated to N°5. The pop-ups will immerse people in an entertaining world that mixes the black and white identity of the fragrance, as well as the vivid colours of pop culture. Guests will follow the product through various line workstations, ending the journey with a visit to the factory store where they can watch demonstrations.
And of course, in the spirit of social distancing and connecting with others who cannot attend the pop-up in person, the House of Chanel will also be offering a digital version.
Stay tuned for more updates on the launch date for Chanel Factory 5.
Photos: Chanel