Due to limited amounts of caviar, the taste flight is limited to 20 couples only so hurry to secure your spots!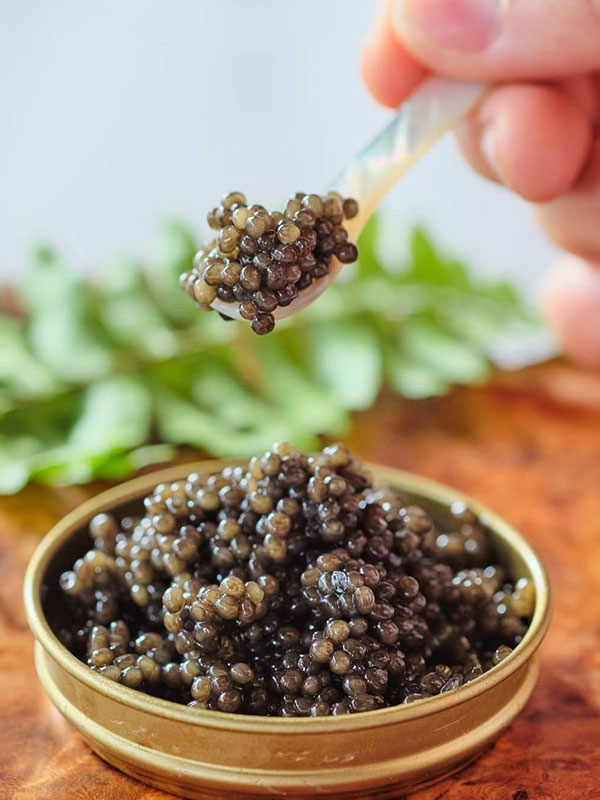 Caviar has long been associated with fine dining or haute cuisine for several noteworthy reasons. For one, these rich, tiny black pearls can take years to cure from mature sturgeons, depending on the species.
Since the supply of wild-caught sturgeons found in the Caspian Sea (bordered by Iran, Kazakhstan, Russia, Turkmenistan and Azerbaijan) and the Black Sea (bordered by Turkey, Ukraine, Romania, Bulgaria, Georgia and Russia) is unable to meet the demand for the roe, sturgeon farms are now the primary means of obtaining caviar. This shift has caused the prices to reflect the expenses of farming sturgeon and curing their roe.
Aside from the time and resources required to cure the roe, its price tag is directly related to its quality and rarity. Beluga caviar is considered the rarest and naturally, the costliest. Next in quality ranking is Sterlet caviar, followed by brown Ossetra, Sevruga, Chinese Kaluga, American Osetra and Siberian sturgeon.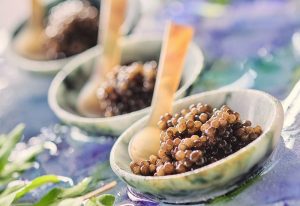 In the past five years, Malaysia has also joined in on sturgeon farming. Among the species introduced to one Perak-based farm is the Amur sturgeon, originally found in the Amur River basin. Thanks to the award-winning Bistro à Table (sister to Antara Restaurant), you and a loved one can have the luxury of savouring it during a special taste flight at the restaurant, held in conjunction with Valentine's Day.
Experience what it's like to be caviar aficionados by discovering for yourselves the difference between pasteurised ("fresh") and non-pasteurised caviar (to be consumed within 30 minutes from when tin is opened) from T'lur; and compare it with the coveted Beluga caviar from Italy.
The taste flight includes two or three types of premium caviar at RM400 nett (20 g in total) and RM750 nett (30 g in total inclusive of Beluga caviar) per taste flight respectively. Due to limited amounts of caviar, the taste flight is limited to 20 couples only so hurry to secure your spots!
For an unforgettable Valentine's Day, complement the taste flight with a 4-course dinner featuring dishes such as Lamb loin with eggplant puree & crispy lamb trimmings and Pineapple & vanilla bean tart tatin with fromage blanc icecream. It is priced at RM190 per person, subject to 10% service charge.
The taste flight and Valentine's Day menu is available from 14th to 17th February 2019. To view the full menu, log on to bistroatable.com. For reservations and enquiries, please call 03-79312831.
See more: 10 of our favourite places to spoil your date this Valentine's Day