British luxury brand Burberry will no longer be using exotic leathers in the production of its future collections. As reported by Business of Fashion, the decision to ban the sourcing of materials made from crocodiles, alligators, and snake skin was confirmed during its FY22 earnings call last week.
The confirmation comes after growing pressure from animal rights groups, most notably PETA, for luxury fashion industry players to drop the practice of using exotic skins. Sharing the news on its website blog, Senior Digital Marketing Manager at PETA UK Margarita Sachkova wrote: 
"From sharing hard-hitting exposés with company decision-makers to protesting in the streets during fashion weeks to speaking out at boardroom meetings, we took every opportunity to persuade the brand to stop profiting from the suffering of reptiles, highlighting that the exotic-skins industry destroys the planet and the animals who live on it."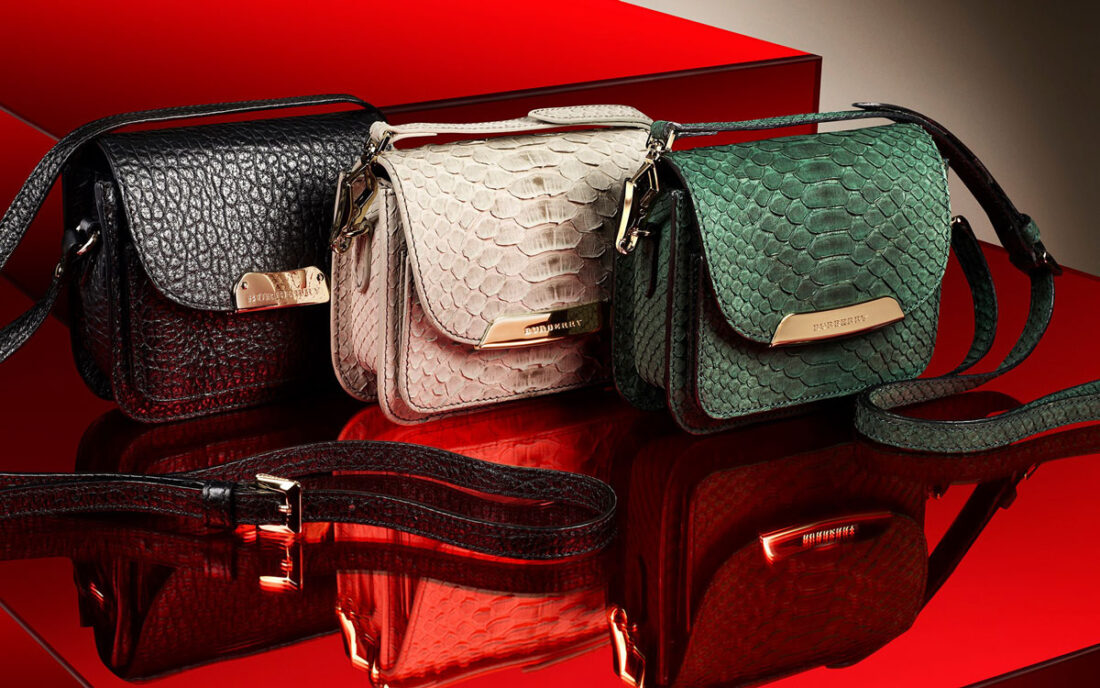 In September 2018, Burberry put a ban on using real fur, and then followed up in 2019 with a pledge to eliminate the use of plastic in an effort to reduce fashion waste. With this move to halt the use of exotic leather, Burberry joins a number design houses who have also made similar bans, including Chanel, Vivienne Westwood, Calvin Klein and Karl Lagerfeld.
Photos: Burberry