Automotive and horologic worlds collide once more, this time in an exclusive Italian celebration of prestige, luxury, elegance, and design.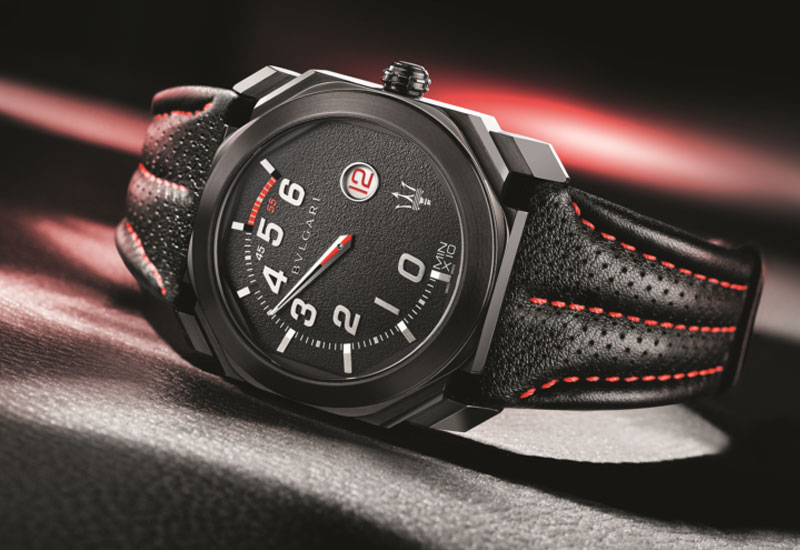 Bulgari and Maserati are back at it.
In 2012, this prestigious partnership produced a dual release of Bulgari chronographs bearing the Trident brand recognised by automobile aficionados everywhere. While the Octo Quadri-Retro and Octo Velocissimo Chronograph will go down in history, this proudly Italian collaboration now has a fresh new face: the Bulgari Octo Maserati Special Editions.
These Octo models debuted at the Frankfurt Motor Show on September 12, capturing the hearts of Maserati lovers with a unique dial inspired by the ride's rev counter. This is arguably the most striking homage to the Italian luxury car manufacturer you'll find on this timepiece, as Bulgari maintains a tasteful subtlety that speaks for the exclusivity of both brands. True experts express in the smallest details, as is seen in the top-stitched leather strap that reminds us of timeless Maserati upholstery.
Embodying shared values sought by those who appreciate discreet luxury based on cutting-edge skill and technology, this special edition is presented in two versions bearing contemporary design.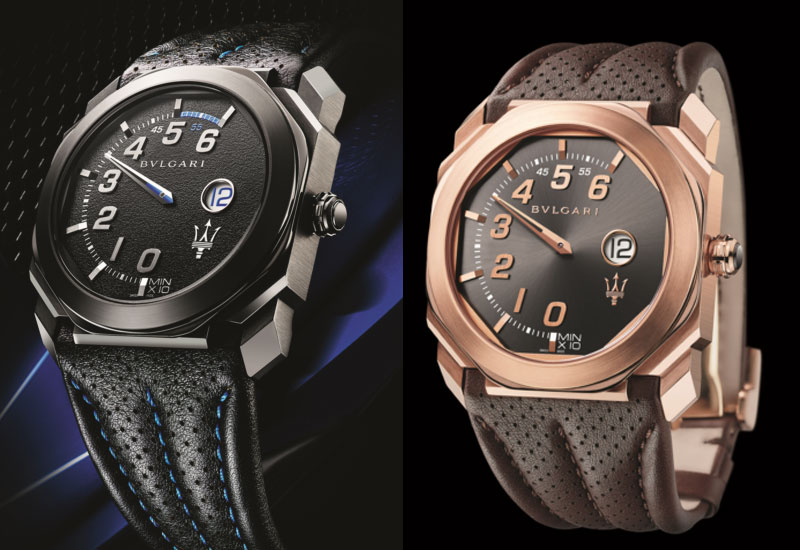 Distinct in appearance yet similar in mechanics, Bulgari Octo Retro Maserati GranSport and GranLusso feature retrograde minutes and jumping hours display expressed in a typically Maserati style code.
Each are powered by in-house Retro BVL 262 calibre, with 24-hour power reserve from a 33-jewel self-winding movement. Two facets of elegance are presented: the GranSport with black diamond-like carbon strap, and the luxurious GranLusso in bold, pink gold.
Thirty lucky drivers have already received their very own Octo GranTurismo edition with the purchase of the new Maserati GranTurismo and GranCabrio cars (you might remember the unveiling at the Goodwood Festival of Speed this July). Similarly, these new timepieces are exclusive to Maserati owners for a taste for the finer things in life.
Visit a Bulgari store near you to find out more.
Images courtesy of Bulgari.