These bioplastic boots are made from coffee and sugarcane, offering a greener alternative to conventional leather options.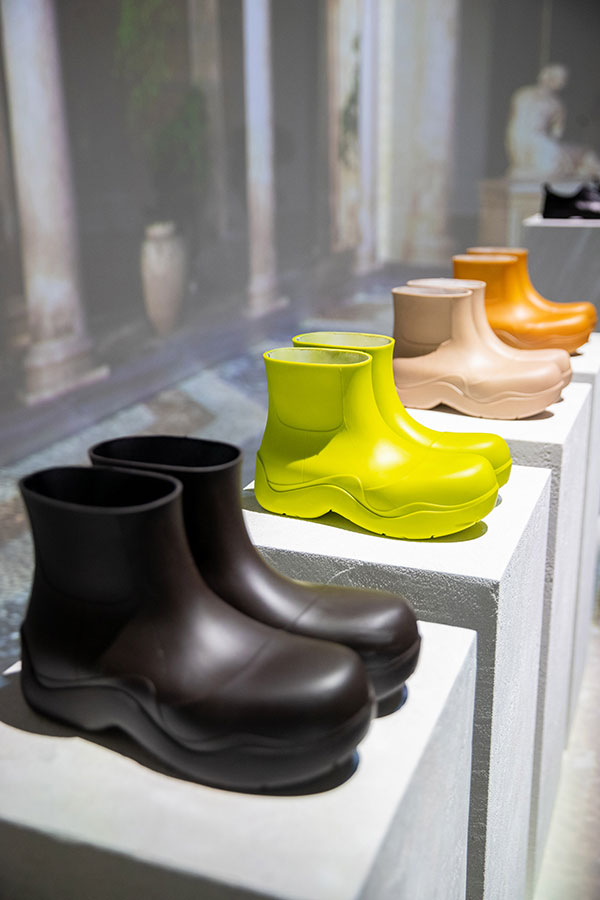 While tensions were high at Milan Fashion Week amidst the Covid-19 outbreak in Italy, Daniel Lee kept his composure for Bottega Veneta's Fall-Winter 2020 show and focused on another crucial global concern: environmental sustainability.
Following a wave of fur bans – which, though commendable, only combats a fraction of fashion waste and pollution – the industry has now shifted its attention to leather. As the Italian brand is known for its leather heritage, it is spearheading the change with a new, fully biodegradable footwear collection made out of sugarcane and coffee.
The collection includes unisex chunky boots and clog-wellie hybrids in black, nude and neon hues, debuted on models wearing sequinned dresses, coats and baggy trousers.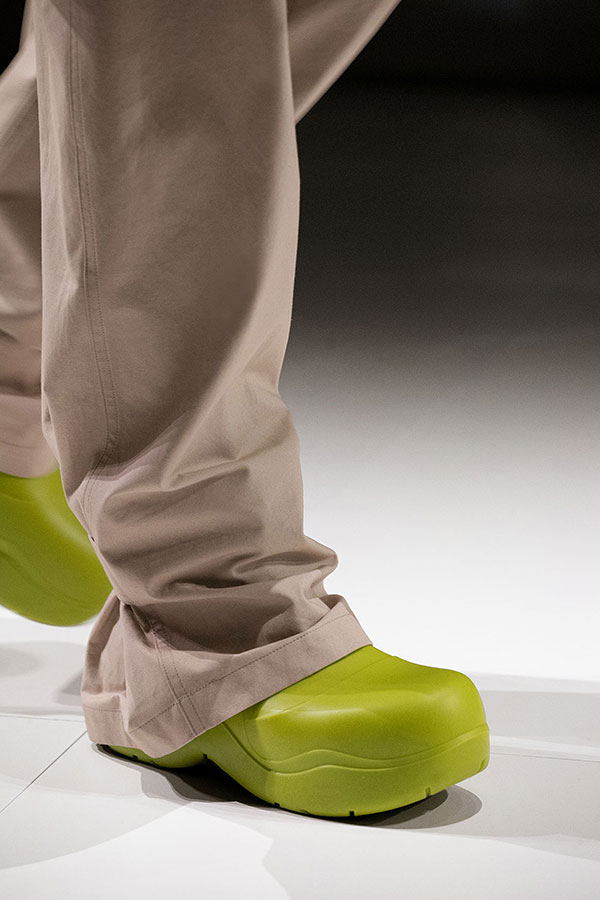 "The rubber is made with natural molecules including ones derived from sugarcane and coffee, rather than with synthetic chemicals," the Maison told London-based magazine Dezeen.
"That means they will biodegrade within a year once placed underground, or in a controlled environment under specific lighting and humidity conditions alongside the presence of microorganisms."
Related: Is sustainability the new fashion trend?
Though there were still a number of leather pieces in the collection, the new footwear line marks Bottega Veneta's latest move towards sustainability. As leather production requires the mass rearing of livestock – which is often linked to greenhouse gas emissions, deforestation and rapid depletion of natural resources – these bioplastic boots offer a greener alternative to conventional leather options.
It also reduces the chemical pollution caused by the tanning and treating of leather – in line with the Kering group's announcement to go fully carbon neutral last year. The group pledged to reduce greenhouse gas emissions for all its fashion houses by 50 per cent by 2025, as well as to offset all emissions by investing in forest and biodiversity conservation initiatives.
See also: Salvatore Ferrragamo unveils first fully sustainable sandals, the Rainbow Future
Featured image: Eva Al Desnudo