Large necklaces and bright jewellery used to be the classic statement piece to a minimalistic outfit. But the course of fashion is ever-changing and with the release of Balenciaga's newest Lays bag, we rounded up some of the most outrageous bags you've ever seen. From the unpractical pigeon clutch worn by Sarah Jessica Parker to a confusing seaweed bag, here are some downright weird and outrageous bags to exist. 
Balenciaga Lays Bag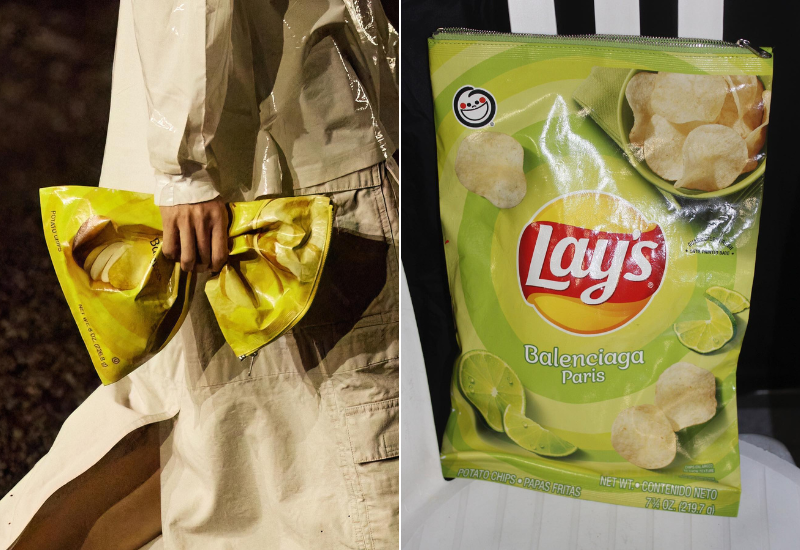 Partnering with Frito-Lay at Paris Fashion Week, Balenciaga recently unveiled Lays bags for its Summer 23 collection. Named the L.O.L. Clutch, the bag resembles a chip bag with intentional crumpled effects. The bags also come with details like a zipper closure, metallic silver lining and nutrition labels, the only difference being the flavours. Priced at $1,500 each, you can get these Balenciaga flavoured Lays bags soon. Balenciaga
JW Anderson Pigeon Bag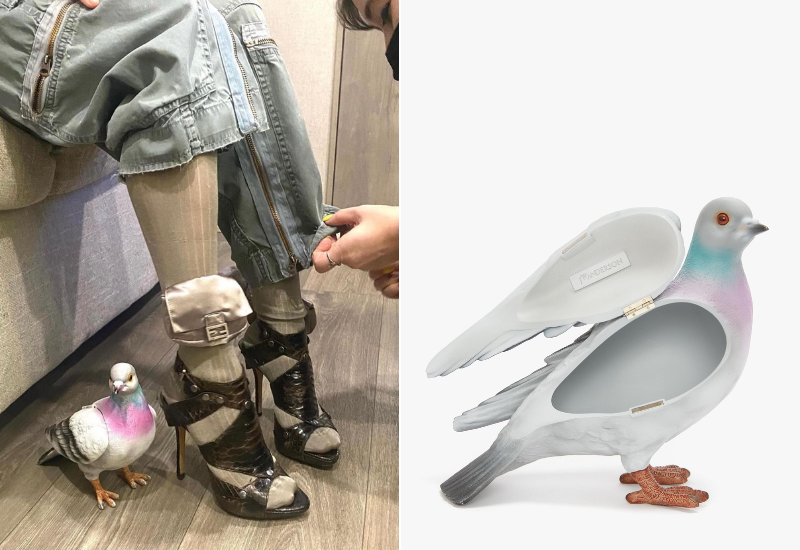 Spotted on Sarah Jessica Parker is the JW Anderson Pigeon clutch, as seen on the brand's FW22 runway. This outrageous 3D pigeon bag opens on the side and features branding on the interior of the clutch. While it may only hold smaller items like your lipstick, it does serve as a great statement piece for your outfit. JW Anderson
Solitude Studios Seaweed Bag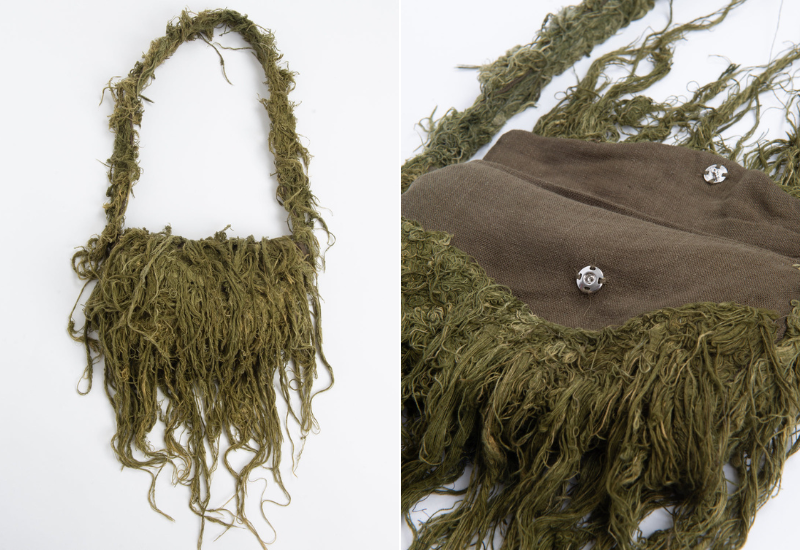 Despite its bizarre appearance, the Seaweed Bag by Solitude Studios holds more significance than you might think. Made from upcycled materials and leftover threads, the bag is made-to-order every time. But if this bag is too mossy for you then opt for the Essence Oilskin Bag, a design featuring a seaweed lining instead. Solitude Studios
Louis Vuitton Paint Can Bag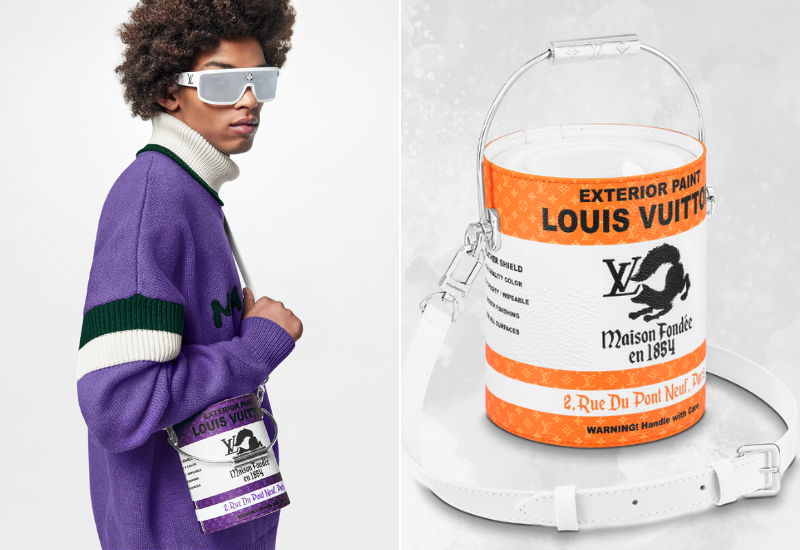 Available in a plethora of hues, this Louis Vuitton Paint Can bag was designed by the late Virgil Abloh. It debuted on the FW22 menswear runway and is able to fit your phone and other items, which is pretty practical if you think about it. Aside from usability, it'll also surely add some essence to your everyday look. Louis Vuitton
Balenciaga Trash Bag
Balenciaga is never a stranger when it comes to outrageous bags – from Ikea-inspired items to laundry bags. But the one that had us bewildered is the trash bag, which retails for $1,790! The men's trash bag comes in a calfskin textile with a drawstring closure. It's lined with nylon and highlights an inner zipper pouch alongside adjustable and removable straps. Balenciaga
Featured image by Lays and JW Anderson.