If you've exhausted your sourdough recipes and Dalgona remixes, try the next quarantine cooking trend: pickling.
Picture this: you've made your 10th Dalgona coffee for the month, baked countless loaves of sourdough, and you're feeling more than a little fatigued over making the same darn thing for the past couple of months. Suddenly your repetitive everyday quarantine routine has bled into the kitchen – your haven and escape for all things different and delicious.
So if you're feeling like you need a change of scenery in the kitchen, or yearn for something refreshing and summery, it's time to hop onto the next quarantine trend: pickling. Think of these crunchy and tangy bites as your first foray into the world of preserved and fermented goods. It's incredibly simple and can last you for as long as you can leave them uneaten.
The vegetables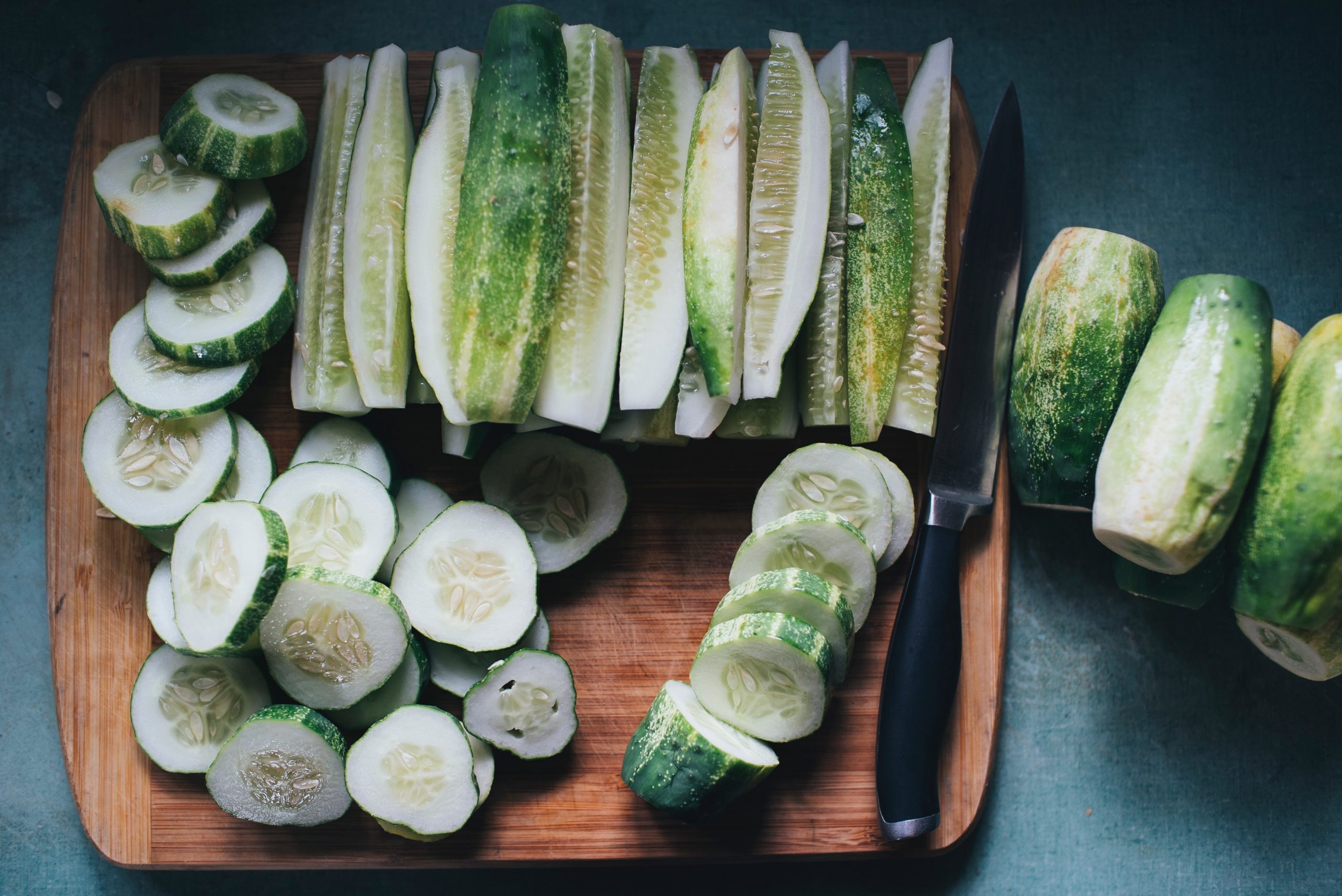 When it comes to picking the right vegetables to pickle, there are a few guidelines you should follow to reap the best outcome. Naturally firm vegetables such as radishes, kosher dills and cucumbers are good examples and are commonly used in pickling. More exciting options include corn off the cob, pitted cherries, watermelon rind, and brussels sprouts.
Make sure to use fresh produce, so that they retain their crispness, as vegetables lose water and soften as they age. The stems and ends of the vegetables should also always be trimmed off before pickling, as they contain enzymes that can lead to mushy pickles.
The brine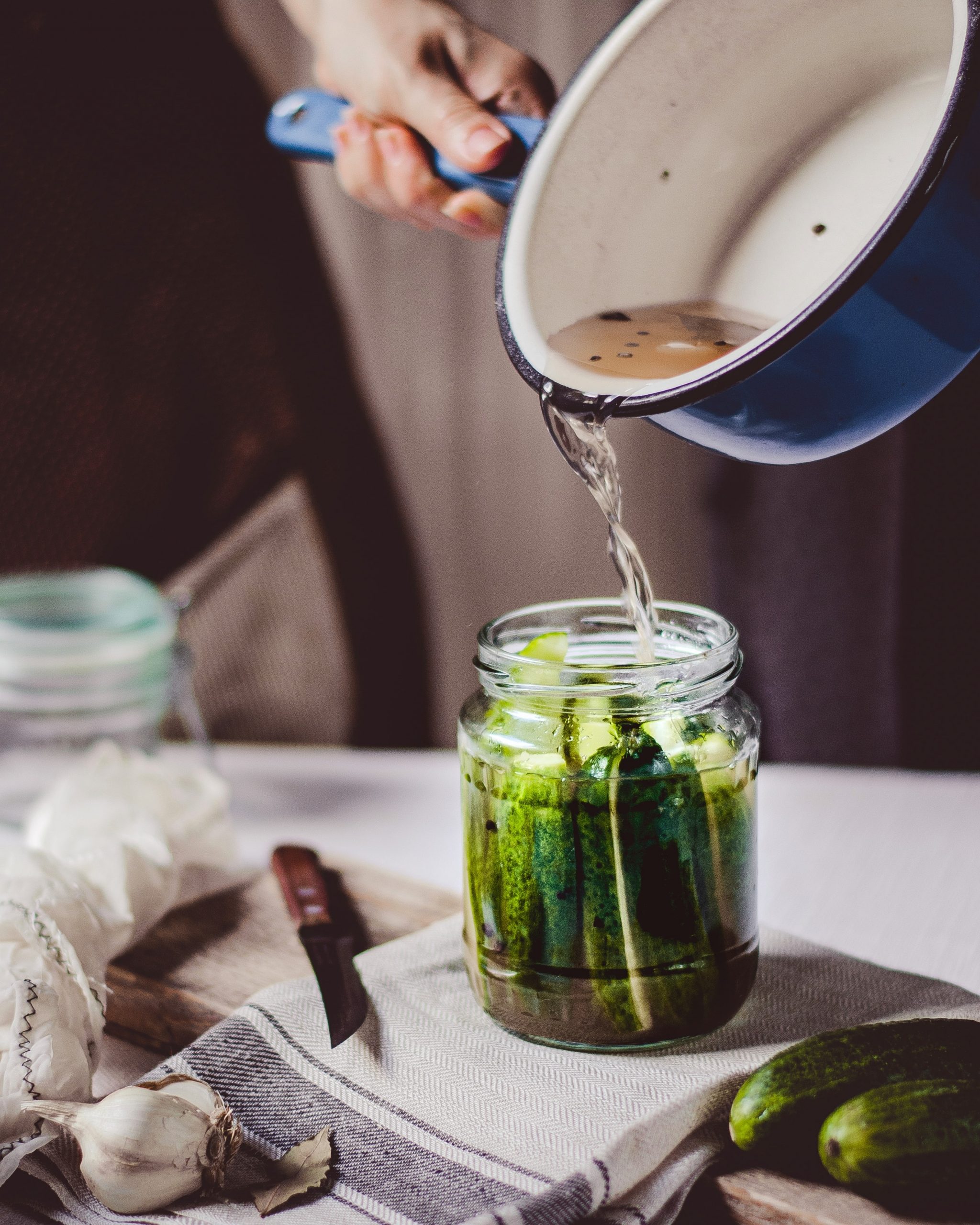 This is most important thing you'll need when it comes to pickling, as the brine is the thing that seasons and preserves your vegetables. No brine, no pickle. It's a careful combination of vinegar, salt, sugar, water, and aromatics if you're feeling creative and cheffy.
A basic formula involves bringing 500g of vinegar (you can use apple cider vinegar for a more mellow flavour), 150g of sugar, 60g of salt, 2 tablespoons of spices (peppercorns, chilli flakes, star anise, coriander seeds and/or mustard seeds), and 400g of water to a boil in a saucepan. After that, pour the brine over vegetables in your sterilised canning jar. Make sure after you pour the brine that you wipe the rim of the jar with a clean, damp paper towel before allowing it to cool. After it has sufficiently cooled, you can screw on the lid for storage.
Don't forget you can tweak the flavour you wish to bring out by switching up the spices. You will also need glass a jar that has a tight seal.
For when you're in a pickle
If you're looking for a fast fix, you can make quick-pickled vegetables by combining 1/2 cup of unseasoned rice vinegar or apple cider vinegar, 1 tablespoon of sugar, and 2 teaspoons of salt in a small bowl. Let the mixture sit until the sugar and salt has dissolved, before adding 1 cup of thinly sliced vegetables of your choice, before letting it sit in the fridge for at least half an hour and maximum three hours. This method pretty much follows the rules for marinating food.
The shelf life
Pickles can easily last up a few months if stored properly in a cool, dry environment without extreme changes in temperature. However, quick-pickled vegetables can only keep in the refrigerator for a few days.
Photos: Unsplash