After teasing us with the inaugural Essence of Asia list and 51-100 List, Asia's 50 Best Restaurants Academy has finally announced the full list of Asia's 50 Best Restaurants 2021, sponsored by S.Pellegrino & Acqua Panna.
As with previous years, the highly anticipated list is curated by an influential group of more than 300 leaders in the restaurant industry across six regions in Asia, comprising of food writers and critics, chefs, restaurateurs and highly regarded 'foodies'.
Typically, each Academy member votes for 10 restaurants, with at least four of these located outside their home country. However, given the travel restrictions throughout 2020, voters for this year's list nominated a total of seven restaurants, with at least two located outside their home country.
Hong Kong's The Chairman takes the crown for The Best Restaurant in Asia 2021, making it the first Chinese restaurant to hold the title. Following the messy closure of Gaggan last year, famed chef Gaggan Anand makes a fantastic comeback to the list with his new namesake restaurant claiming the 5th spot as well as the Highest New Entry Award.
Without further ado, behold – the winners of Asia's 50 Best Restaurants 2021: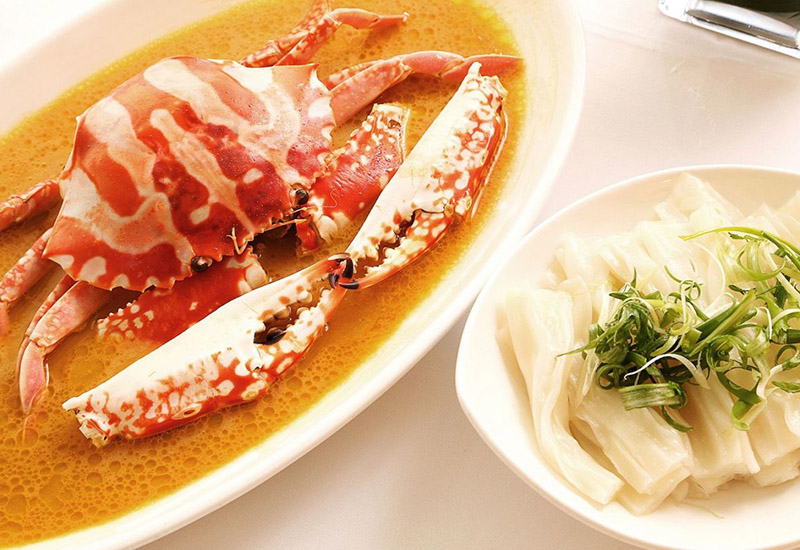 1. The Chairman, Hong Kong, China
1. The Chairman, Hong Kong, China
Topping the list as The Best Restaurant in Asia 2021 and The Best Restaurant in China for two consecutive years, The Chairman is the first Hong Kong restaurant to earn the No. 1 trophy. This is owed to its original ingredient-driven and concept-inspired path – where traditional skills influence carefully sourced seasonal ingredients, but ultimately result in contemporary Cantonese dishes. Chef Kwok Keung Tung's steamed flowery crab is a perennial favourite, steamed with 15-year-old Chinese wine, chicken fat and claim juice, and served alongside fragrant chicken oil and flat rice noodles.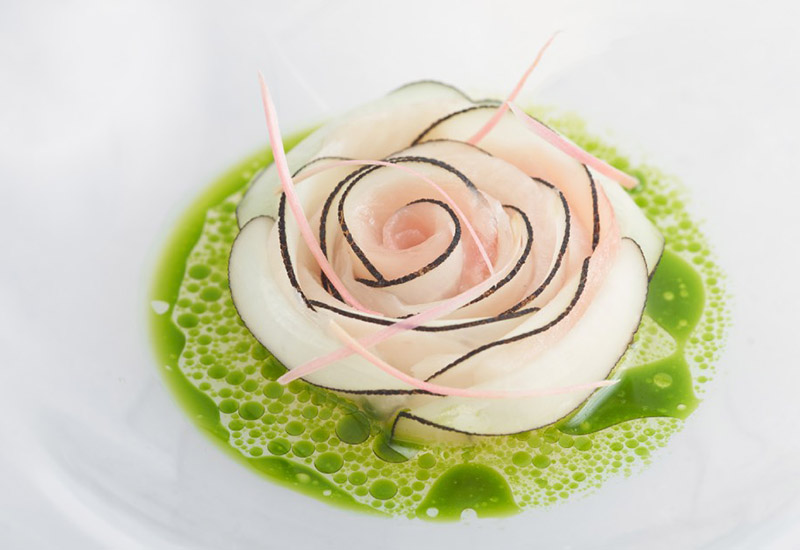 2. Odette, Singapore
2. Odette, Singapore
Last year's winner retains a respectable runner up spot and The Best Restaurant in Singapore Award, a testament to its consistency in upholding the fine dining standards in the country. Helmed by critically acclaimed Chef Julien Royer, Odette continues to spotlight top quality products from specialist artisans across the world to earn its fame. Highlights on the menu include Normandy brown crab with wasabi oil and Nashi pear as well as spot prawn tartare capped with a mussel-imbued cream and caviar.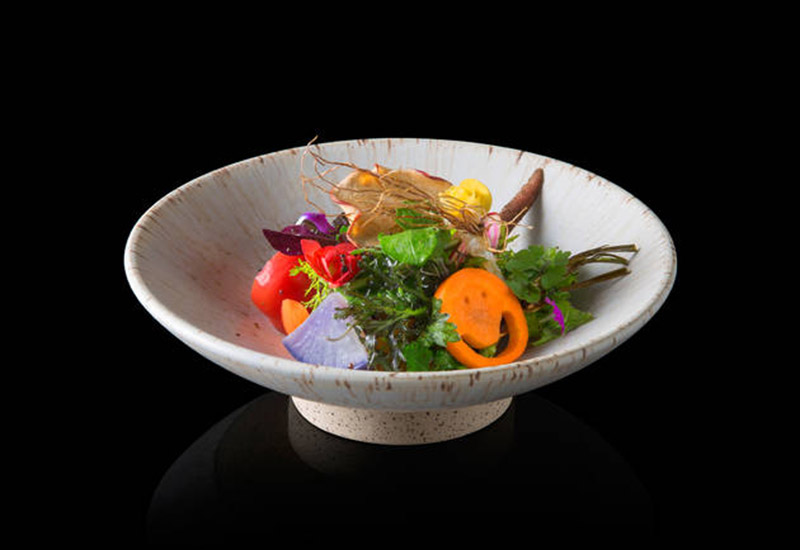 3. DEN, Tokyo, Japan
3. DEN, Tokyo, Japan
Retaining its position at no.3 for the third consecutive year and The Best Restaurant in Japan award for the fourth, DEN is arguably best-known for its hospitality. No less remarkable is Chef Zaiyu Hasegawa's innovative cuisine that's still firmly rooted in the art of kaiseki, resulting in fun, hyper-seasonal creations served with warmth. Regulars never grow tired of his signature Dentucky Fried Chicken wings and classic 20-ingredient Den salad.
4. Le Du, Bangkok, Thailand
4. Le Du, Bangkok, Thailand
Earning the title of The Best Restaurant in Thailand for the first time, Le Du – which means "season" in Thai – aptly reflects its name with seasonal Thai ingredients presented with a modern, French-leaning lens. Chef Thitid Tassanakajohn, or fondly known as Ton, heads the kitchen, after cutting his teeth at leading restaurants in the US including Eleven Madison Park. He is responsible for the ever-changing menus, keeping but one signature dish: khao kluk kapi – splayed river prawn served with shrimp paste-laced brown rice risotto.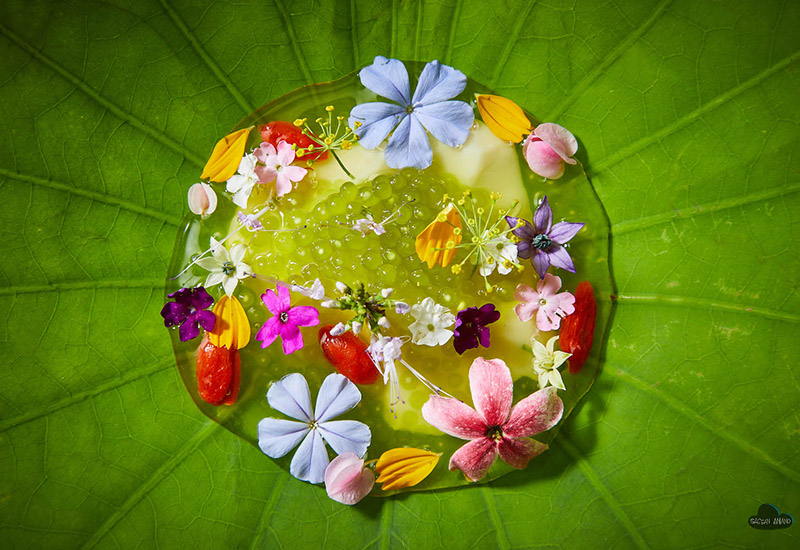 5. Gaggan Anand, Bangkok, Thailand
5. Gaggan Anand, Bangkok, Thailand
Despite closing his eponymous restaurant (voted No.1 in Asia's 50 Best Restaurants a record four times from 2015-2018) in August 2019 due to a fallout with investors, Kolkata-born chef Gaggan Anand opened a reincarnation of it in November that same year. His famed creative irreverence lives on at his new place, where dishes such as Lick It Up have evolved, debuting alongside a new signature Yoghurt Explosion, featuring homemade yoghurt, chaat masala spices and spherified black salt.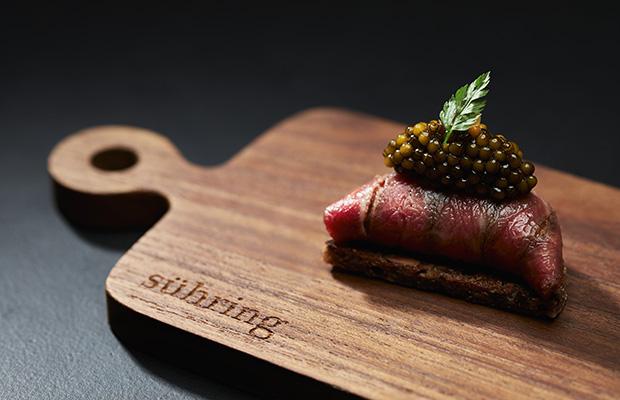 6. Sühring , Bangkok, Thailand
6. Sühring , Bangkok, Thailand
Another regular on the list from Bangkok, Sühring offers an elegant, elevated spin to traditional German cuisine through a menu that changes every few months. Twins Thomas and Mathias Sühring launched the place in a tranquil neighbourhood in 2016 to instant fame, highlighting local, seasonal products and luxury ingredients. Popular dishes include Spätzle & Truffle, a type of egg pasta found in southern Germany that's served with mushrooms, Alpine mountain cheese and shaved white Alba truffle, as well as modern, minimalist interpretation of Labskaus.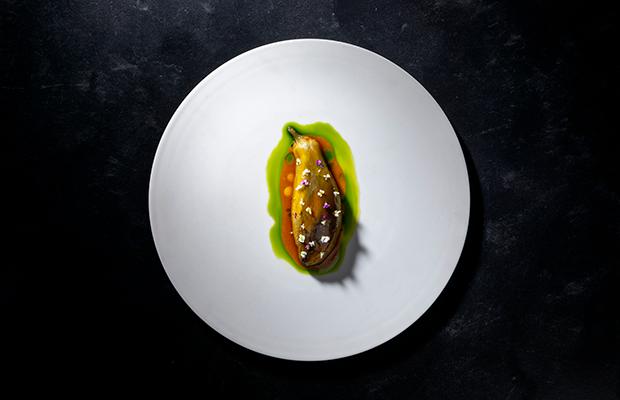 7. Florilège, Tokyo, Japan
7. Florilège, Tokyo, Japan
Marrying fresh, locally sourced hyper-seasonal Japanese ingredients with creative French cuisine, Florilège is where you get the best of both worlds. A large open kitchen sets the stage for chef Hiroyasu Kawate and his crew, with plush counter seatings allowing for more personal interactions with guests throughout the meal. Expect matte-black fritters of eggplant camouflaged against charred timber in a near-identical shade and his signature 'sustainability beef' carpaccio on the menu.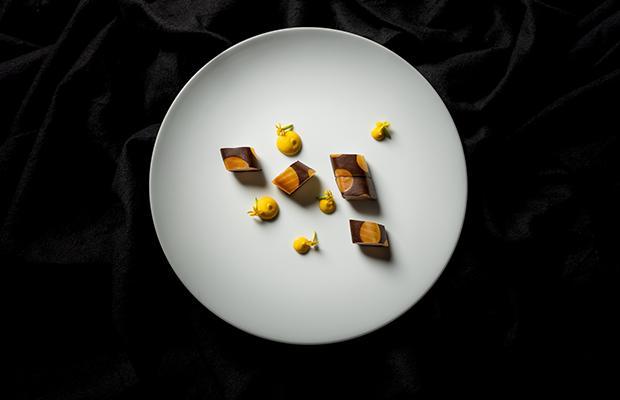 8. La Cime, Osaka, Japan
8. La Cime, Osaka, Japan
Headed by Chef Yusuke Takada, who has trained at the three-Michelin-starred Le Meurice in Paris, La Cime is the go-to destination for gastronomes visiting the Kansai region of Western Japan, Its name comes from the French word for 'peak' or 'summit', pointing to the perfect balance of three peaks of the restaurant: guest, cuisine and space. A must-try here is the signature Boudin Dog: a boudin noir in dough, coloured black with edible bamboo charcoal.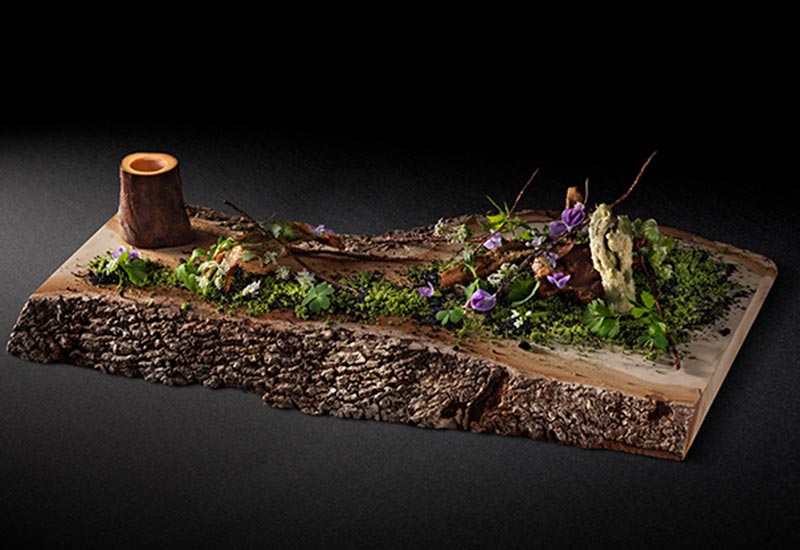 9. Narisawa, Tokyo, Japan
9. Narisawa, Tokyo, Japan
Chef Yoshihiro Narisawa needs no introduction to frequenters of Tokyo's finest dining destinations. Born into a family of confectioners and trained by some of the most iconic chefs of the 20th century, he has developed a distinctive cooking style that draws from the produce and terroir of his homeland, known as satoyama cuisine. Among his fan-favourite dishes include Soup of the Soil, Bread of the Forest, and the signature starter, Satoyama Scenery.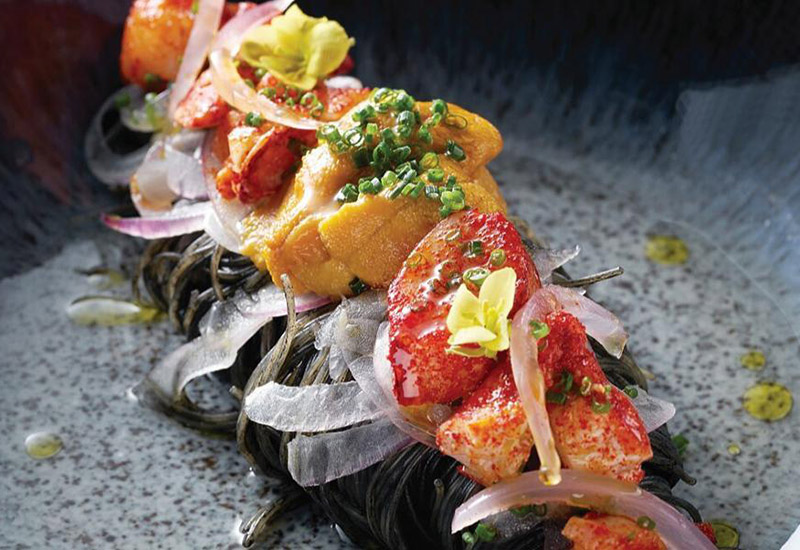 10. Mingles, Seoul, Korea
10. Mingles, Seoul, Korea
Korean chef Mingoo Kang must be beaming this year, having been voted by his peers to receive the Inedit Damm Chefs' Choice Award 2021 and earning the pride of helming The Best Restaurant in Korea for six years in a row. His seasonally-driven, 10-course tasting menu continues to draw local and international diners alike for a taste of refined Korean cookery that borrows inspiration from Hong Kong and Europe. Signature main courses include bansang, a Korean meal with rice, soup, kimchi and jang sauce.
(swipe left for the top 10)
11. Sorn, Bangkok, Thailand
12. Sazenka, Tokyo, Japan
13. Les Amis, Singapore
14. Burnt Ends, Singapore
15. MUME, Taipei, Taiwan (The Best Restaurant in Taiwan)
16. Vea, Hong Kong, China (Gin Mare Art of Hospitality Award)
17. Neighborhood, Hong Kong, China
18. Indian Accent, New Delhi, India (The Best Restaurant in India)
19. L'Effervescence, Tokyo, Japan (Beronia Highest Climber Award)
20. Nusara, Bangkok, Thailand*
21. Raw, Taipei, Taiwan
22. Fu He Hui, Shanghai, China
23. Zen, Singapore
24. Logy, Taipei, Taiwan*
25. Belon, Hong Kong, China
26. JL Studio, Taichung, Taiwan
27. Ode, Tokyo, Japan
28. Caprice, Hong Kong, China
29. Ministry of Crab, Colombo, Sri Lanka (The Best Restaurant in Sri Lanka)
30. La Maison de la Nature Goh, Fukuoka, Japan
31. Cloudstreet, Singapore
32. Masque, Mumbai, India
33. Otto e Mezzo Bombana, Hong Kong, China
34. 7th Door, Seoul, Korea*
35. Nihonryori Ryugin, Tokyo, Japan
36. Born & Bred, Seoul, South Korea*
37. Amber, Hong Kong, China
38. Ta Vie, Hong Kong, China
39. Anan Saigon, Ho Chi Minh, Vietnam* (The Best Restaurant in Vietnam)
40. Labrinth, Singapore* (Flor de Caña Sustainable Restaurant Award)
41. Euphoria, Singapore
42. Jaan by Kirk Westaway, Singapore
43. Hansikgonggan, Seoul, Korea
44. Mono, Hong Kong, China*
45. Shoun RyuGin, Taipei, Taiwan
46. Gaa, Bangkok, Thailand
47. Lung King Heen, Hong Kong, China
48. Seventh Son, Hong Kong, China
49. Toyo Eatery, Manila, Philippines (The Best Restaurant in the Philippines)
50. Wing Lei Palace, Macau, China
(*new entries)
For more information, visit the official website here.
Photos courtesy of respective establishments