Ao Yun 2014 hits the sweet spot between acidic and sweet, often rapidly teetering between the two profiles. Discover the Chinese terroir.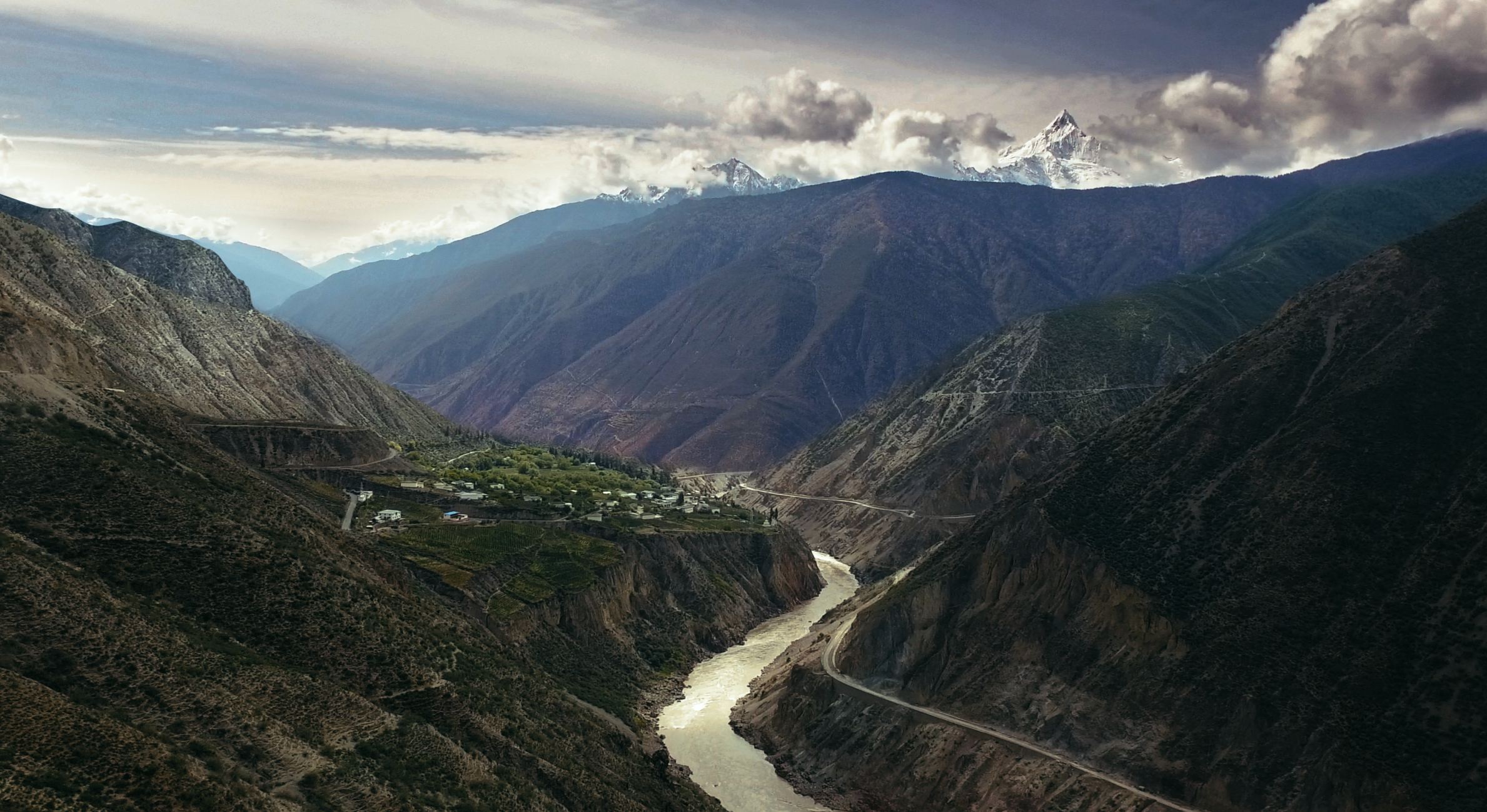 Somewhere in the northwest corner of Yunnan, at the foothills of the Himalayas, lies the sacred Meili Mountain. From the steep valleys of this mountain rises the open-secret of Chinese viticulture: the Cabernet Sauvignon terroirs of Ao Yun, spread across four villages and 314 vine blocks.
When French wine-maker Maxence Dulou arrived here four years ago, his aim was to develop China's first Grand Cru. The climate wasn't far from Bordeaux's, but the high altitude was not easy for the average person to bear. It was lucky, then, that these villages were filled with families in need of a source of income. With Dulou's guidance, they became the attentive grape farmers.
These farms receive under 5 hours of sunshine, so the grapes require 20 days more on the vines than at Bordeaux. Ao Yun wines are proof that patience truly bears the sweetest fruit; the Cabernet Sauvignon grapes (with 10% Cabernet Franc) bear immense complexity, translated into an intense, deep red wine.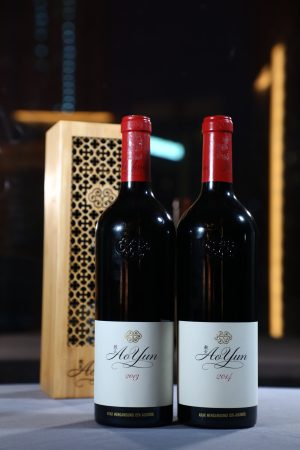 Ao Yun 2014: Nose, palate, verdict
While the first nose is moderately spicy and earthy, but the hint of minty freshness catches us by surprise. Mineral undertones can transport one to the chilly mountains – wine is so much better enjoyed with context of origin – and prepare the palate for a dry introduction. Following shortly after are refreshing fruity notes, chief of which is dark berries.
Ao Yun 2014 hits the sweet spot between acidic and sweet, often rapidly teetering between the two profiles. Though the wine is not full-bodied, it compensates with a subtle elegance that complements its layers of complexity.
Even the casual wine drinker can sense these grapes took their time – nothing feels rushed with the Ao Yun vintage, and we can safely call that the starting point of great memories.
Ao Yun 2015 is expected by April next year, and we can't wait to see what gem the mountains deliver then. For now, get ready to have your perception of Chinese wine updated for the better – with a growing population set to make China the second-largest wine consuming country, the fun is really only just starting for Ao Yun.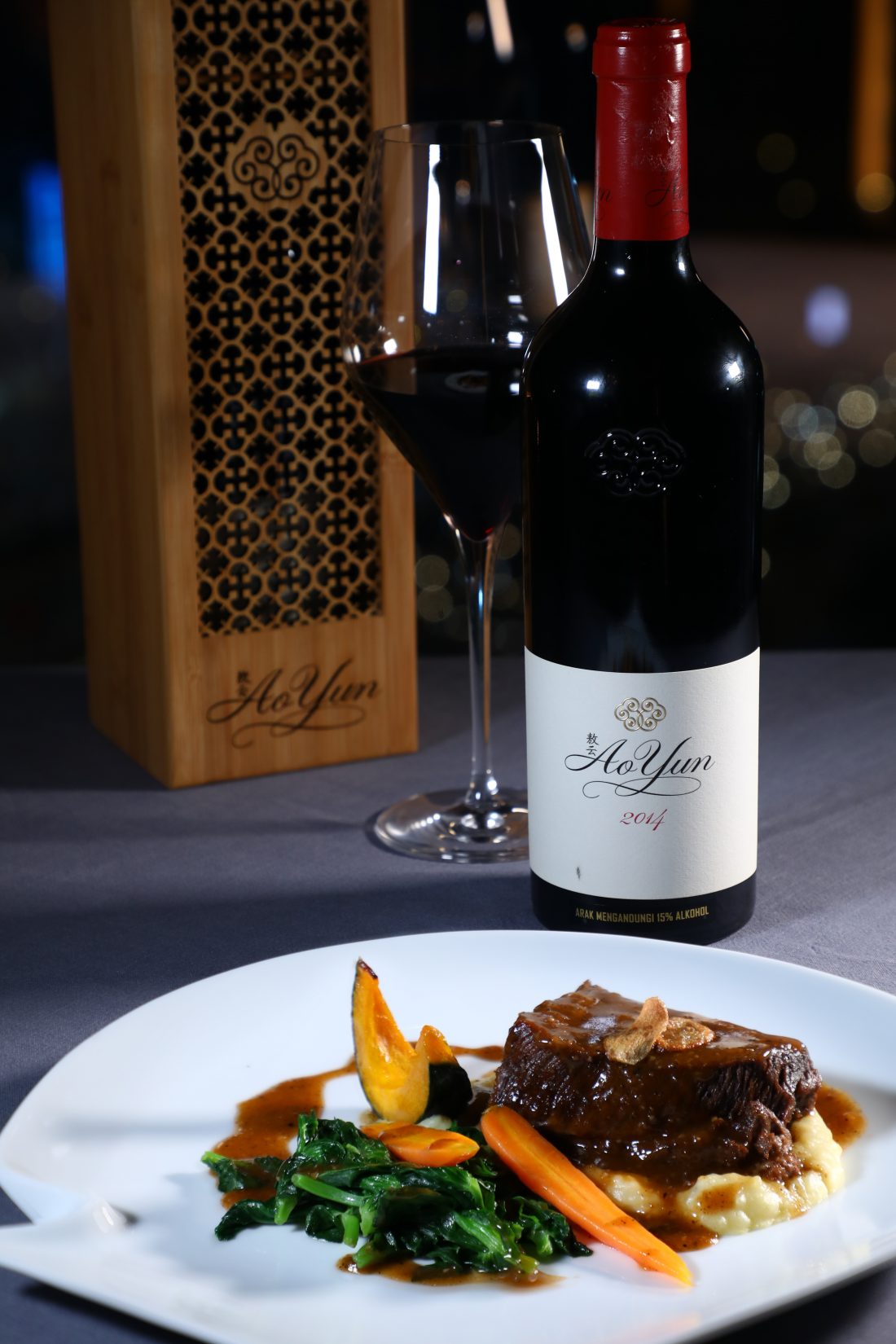 Ao Yun 2014
Ao Yun 2014
Intense spiced notes bode well with this robust, wok-fried wagyu beef, bursting with golden garlic and black pepper juices and balanced out by mashed potatoes.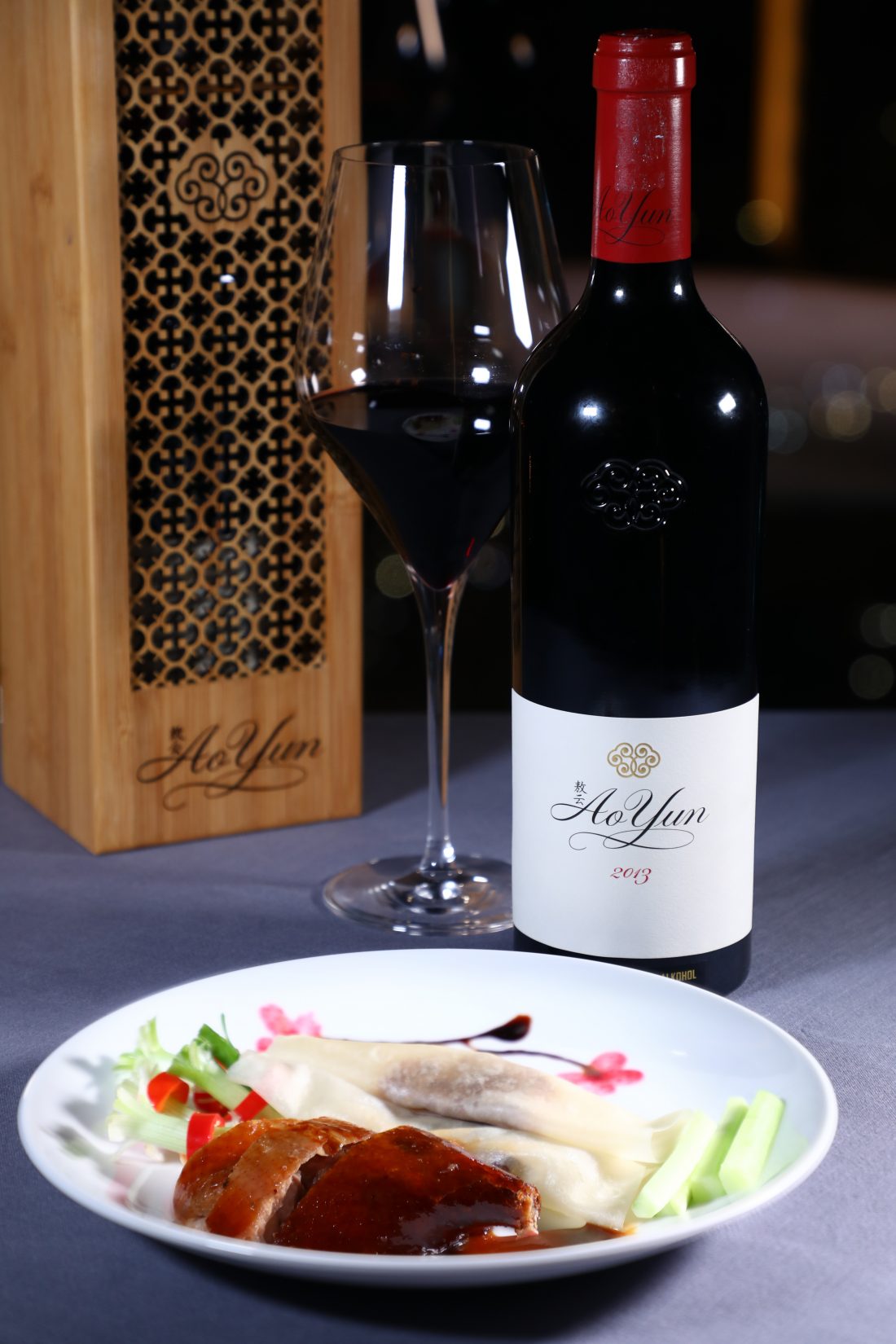 Ao Yun 2013
Ao Yun 2013
The first expression of this Chinese terroir is a little more grounded and stable than its precocious counterpart. It is therefore well-paired with stronger meats, like this roasted peking duck. Wheat pan cake in traditional sauces complete the light but delightful pairing.
(swipe left for more)
Ao Yun 2014 retails at RM 988.98 and is available directly through Moët Hennessy Diageo and at partner restaurants nationwide.
For more information, visit the official website.
Images: MHD Malaysia