The seasoned actor lends his wizened, timeless style to strengthen the brand's claim of 'Tailoring Legends since 1945'. Are you watching, fashion world?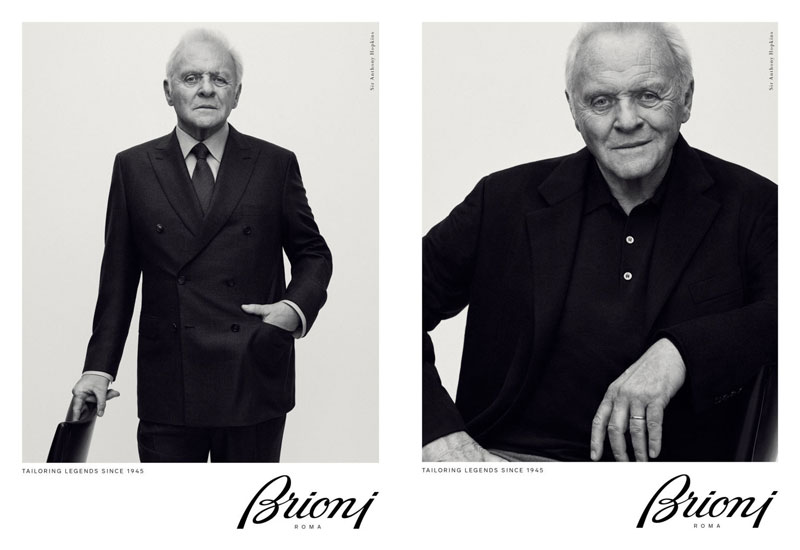 We're not talking salt-and-pepper male models anymore. At 79, Oscar-winning actor Sir Anthony Hopkins is picked up to be the face for Italian menswear brand Brioni's upcoming fall campaign in all his grey-haired wonder – and we love everything about this.
In a series of nostalgic photos echoing his trademark black-and-white portrait style (similar to what we saw with Samuel L. Jackon in Brioni's spring campaign), Gregory Harris gets up close to the Welsh legend to capture the quiet confidence that bodes so well with the ethos of the brand.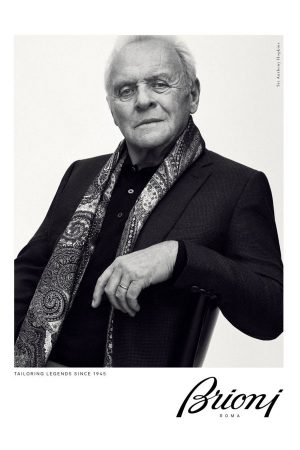 Famously known as the chilling Hannibal Lecter in Silence of the Lambs, the actor wears his own Brioni pieces in several shots, including a cashmere knitwear polo and scarf. He more recently played Dr. Robert Ford in HBO's sci-fi Western hit Westworld, as well as Lord Sir Edmund Burton in Transformers: The Last Knight – for which we wore a Brioni suit to the premiere.
We can't deny the man's got the kind of charm that compels you to take a second look, but also guarantee this isn't the first time you're seeing the brand's bespoke creations. James Bond has worn it on screen, as have Hollywood heavyweights like Denzel Washington, Gerard Butler, Morgan Freeman, Michael Keaton and Will Smith.
Sporting several polished looks in these sleek shots, Sir Anthony Hopkins stands as a classic testament to Brioni's tailoring expertise. With tides of change upon the Italian couture house as it undergoes management shifts, we can't wait to see how Brioni tops this elegant campaign next season.
Check out the bespoke creations on the official site.
Images courtesy of Brioni.