Seafood, spice, and everything nice.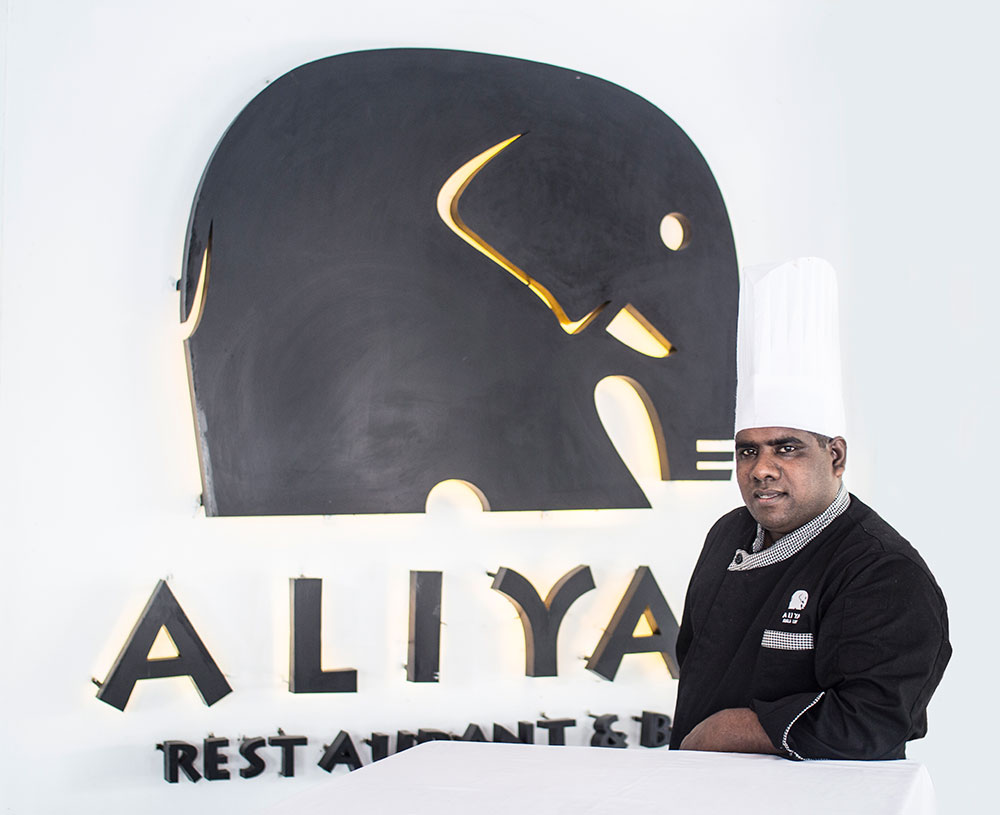 If you're a fan of Sri Lankan cuisine, the adorable elephant (Aliyaa in Sinhalese) is one you would recognise.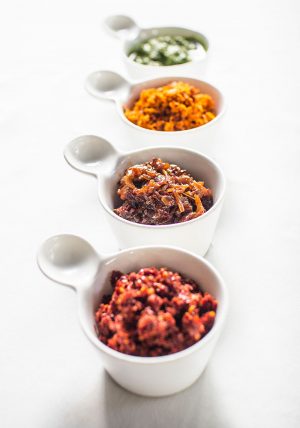 A double-story establishment in Bukit Damansara, Aliyaa has cemented its position as the island's very own culinary representative in Malaysia.
Purposeful decor down to gorgeous photographs taken by the owner, and a wall of Sinhalese alphabet, colours its identity with a soulful warmth.
Sri Lankan cuisine is seafood-heavy (Aliyaa strictly uses succulent imported crabs, available at RM180/kg*), and might alter your notions of 'spicy'. The Jaffna curry crab we sampled (featured picture) was the perfect marriage of fresh, fleshy produce and authentic spice blend. Its large, hearty serving ensures everyone at the table gets more than a taste.
Aliyaa also swears by its own spice and flour blends till this day – a move that has preserved its authenticity with ingredients from the homeland.
In the kitchen, you'll find the original Chef Sivaraja at the helm. KL fans can't get enough of the authentic fare – today, you'll probably have to make a reservation if you plan on bringing a group in on the weekend.
From October 30 (dinner) to November 2, Aliyaa will be celebrating a decade of serving up authentic Sri Lankan cuisine in KL with a taste of Jaffna's best. We got to sample a few of the 50 dishes* being put together for this special milestone (alongside Aliyaa favourites); these are the ones that wowed the palate and warmed the soul.
Appetisers: Lamb rotti rolls and fish cutlets (RM 23)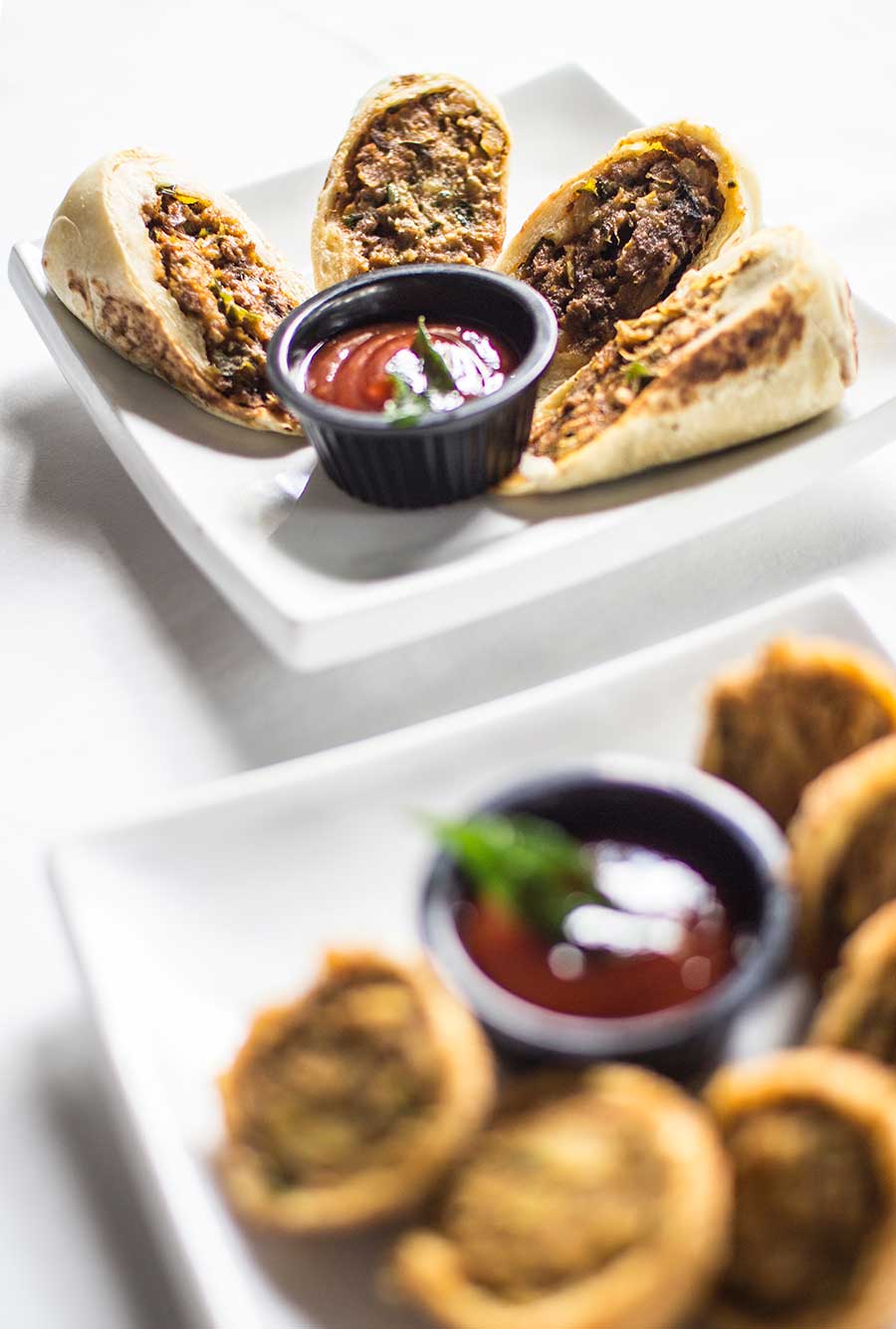 Eat your appetisers warm, for that's when the essence of all-original Sri Lankan spices truly shines through. We got a taste of this trademark spiciness from the very start of our meal; wrapped in the warm goodness of Jaffna-style flatbread and crispy cutlet shell. Our favourite was the lamb rotti rolls, which gets major points for growing intensity in flavour (and our mouthwatering anticipation for the coming dishes).
Mutton paal poriyal (RM 45)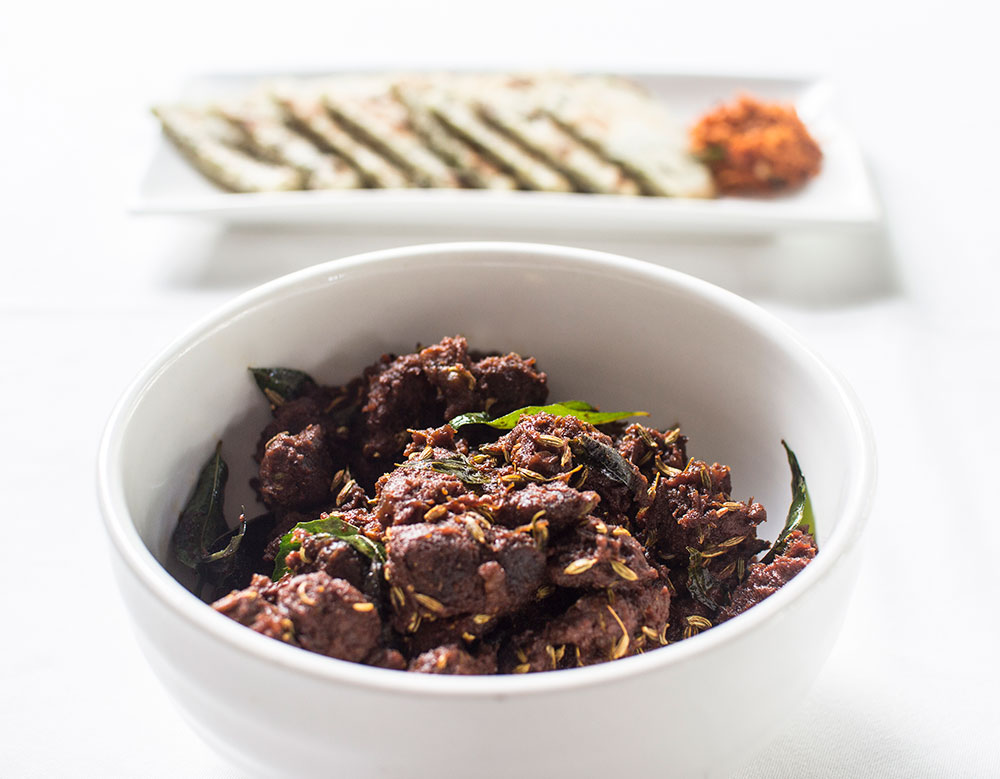 We were greeted by a pleasantly heady waft from the moment this was presented – an aroma that invited us into a hearty preparation of the classic mutton. This is a delightful meat dish that goes well with pol rotti (a hard flatbread made with coconut, curry leaf and onion), rice, or even the delicious cocktails we got to sample.
Vegetables: Brinjal moju (RM 14) and eggplant sambal (RM 15)*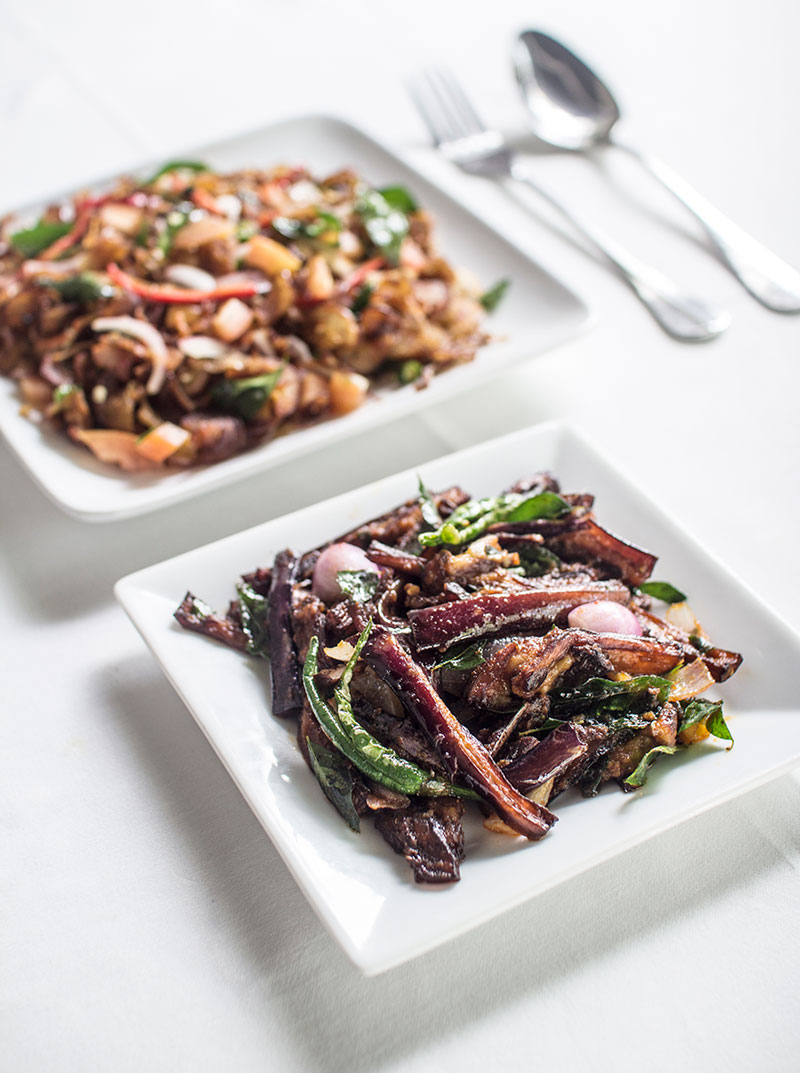 We heard brinjal moju (pickle) is a popular dish back on the island, then we quickly understood why. The sticky sauce is a balanced mix of sweet, spicy and savoury, with a small but significant kick from hints of mustard. Once again, Aliyaa's kitchen produced a standout dish that goes well with rice and other dishes, but also by itself. Those who would like a drier, crispier alternative can opt for the eggplant sambal, which is perfect for sharing.
Dessert: Sweet appam (RM 7)*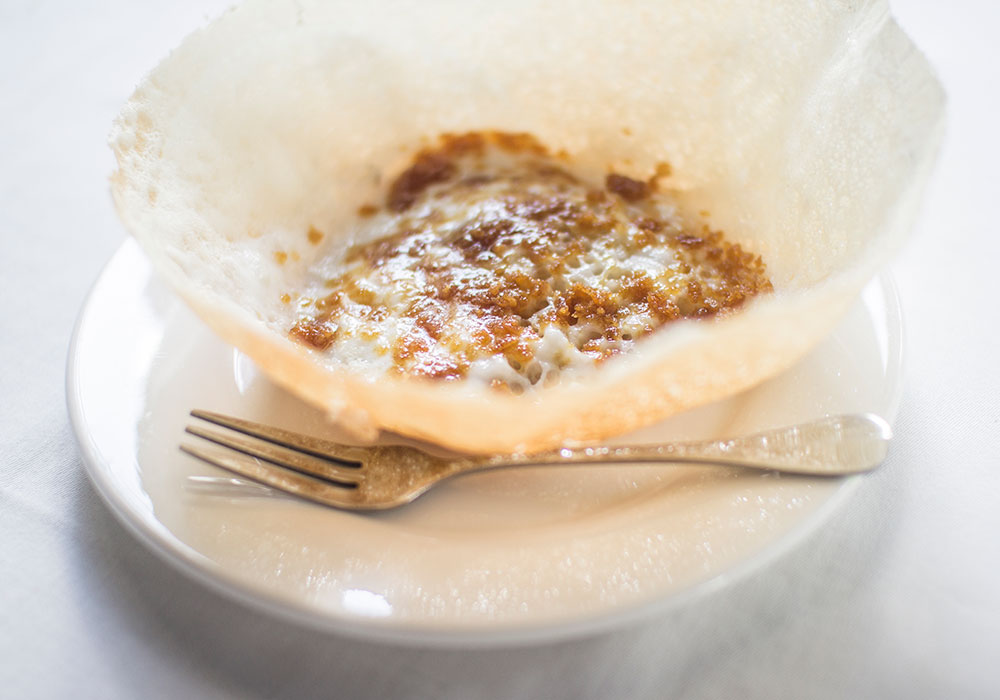 A good appam is hard to find (outside of a doting grandmother's kitchen), but you can trust Chef Siva and crew to make you feel right at home with their classic dessert. Drizzled with brown sugar to deliver the promise of its name, this treat has a crispy outer shell that works best with a jarringly soft, fluffy centre – which this version nails. Although normally enjoyed for breakfast or tea, its light and creamy texture makes this appam the perfect end to a spice-heavy meal.
Signature cocktails: KOT (RM 32) and Cinabar (RM 37)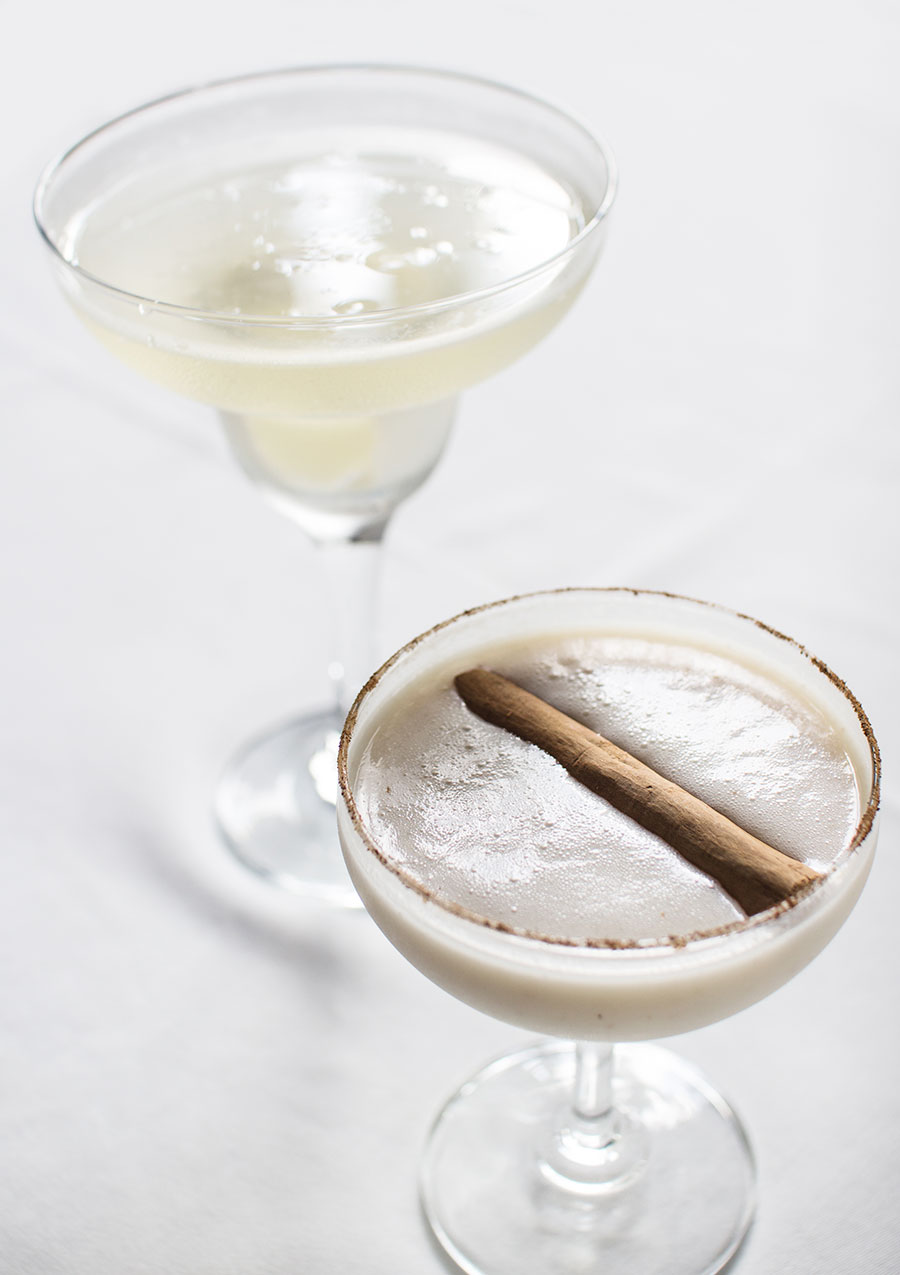 As icing on the cake, we also found the cocktail every cinnamon lover deserves in the Cinabar. From the large cinnamon stick to cinnamon sugar decorating the rim, this drink is proof that although Sri Lanka takes spice seriously, there's still much fun to be had with innovating recipes.
Every sip is a cool, delicious Malibu treat highlighted by grated fresh coconut and just a hint of almond (with the coconut playing leading role in the texture profile). If you're looking for something heavier, the dark rum in KOT should do the trick.
Follow Aliyaa on Facebook or call 03-2092 5378 for enquiries and reservations.
(*Available at Jaffna Food Festival)
Address: 48 G&M, Medan Setia 2, Bukit Damansara, 50490 Kuala Lumpur
Opening hours: Monday to Sunday, 11am-3pm (lunch) & 6pm-11pm (dinner)
Photography: Gan Yew Chin