Though her parents are celebrated actors Ethan Hawke & Uma Thurman, this 21-year-old came into her own in the acting world after dropping out of Julliard.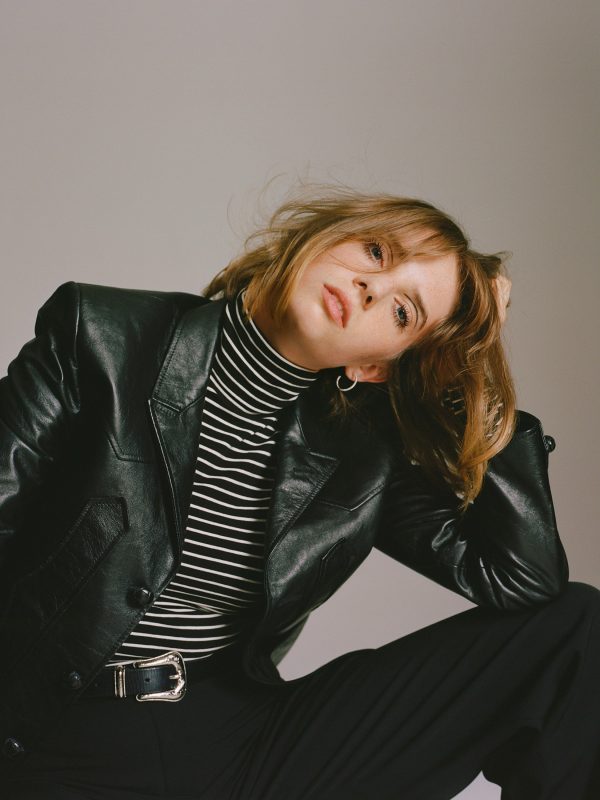 Stranger Things' hit third season has made it Netflix's most streamed show, and likely the most loved. According to Netflix, 18 million household accounts completed the season over the holiday weekend it was released. Nielsen estimates that 824,000 of those binge-watched all eight episodes in one day (on TV alone).
If internet fandom is any indicator (and it usually is the strongest one), we just can't get enough of the smart & tough new character, Robin. A large part of that attention is being transferred to the breakout star who plays this character: 21-year-old Maya Hawke.
(Warning: Spoilers ahead.)
True-blue New Yorker
The young actress was born on July 8, 1998 in New York. She attended private school in Brooklyn and also attended Royal Academy of Dramatic Arts in London and Stella Adler Studio of Acting in New York. Maya was enrolled in Julliard's performing school for a year too, before dropping out to pursue her dream debut screen role as Jo in BBC's Little Women.
A normal childhood
In case you haven't figured it out, Maya was the first child in the short-lived marriage of actors Ethan Hawke and Uma Thurman. Though she sounds exactly like her action-star mum, Maya looks the perfect amalgamation of both her parents – this would be creepy if it wasn't so fascinating. She credits her parents for a normal upbringing free from pressure or nepotism. She came to love acting on her own, and was given the creative freedom to pursue it at her own pace. How refreshing!
"My parents are wonderful and really supportive. They both loved the show before I was on it, so it was fun [to join the cast]," she commented in an interview with Jenny McCarthy. "I was never aware of my parents being anything other than my parents. They were loving and present – we played games and took train rides. I didn't feel like I was in a public family."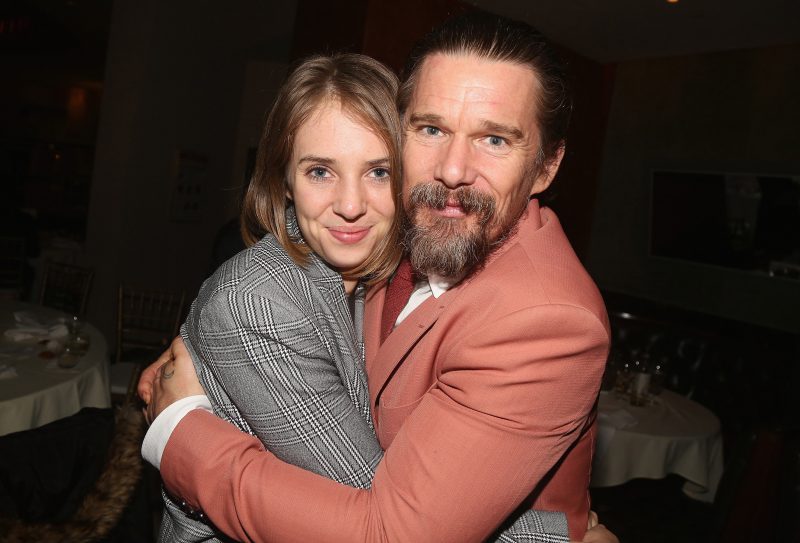 Overcoming dyslexia, one script at a time
Maya has been living with dyslexia all her life. As a child, this meant hopping from school to school before enrolling in Saint Ann's School, a private school in Brooklyn that favours the arts over academic grading. It was here that Maya got to truly explore her love for performing, through school plays.
While most actors are expected to read the script in 3-5 days before their audition, Maya shared that she typically takes over a week to finish reading a script. "Doing all that reading is an obstacle for sure. It's the hardest thing for me to read at auditions – well not the hardest, but the most work," she said.
Real-life rockstar
Like her mother and grandmother before her, Maya first threw herself under the limelight by modeling. She began modeling for All Saints and Calvin Klein in 2017. This year alone, she made her mark in Zac Posen and Miu Miu campaigns.
On top of that, the young actress is also a singer/ songwriter and performs sporadically in her home town. Father Ethan Hawke revealed that she had been writing poems and songs since a young age, attesting that she's the 'real thing'.
View this post on Instagram
Twisted sense of humour
When asked by Entertainment Weekly how she tackled filming a scene where Robin & Steve (Joe Keery) are high, Maya replied "We really just did heroin," without missing a beat. Like her character Robin, she can illicit laughs out of otherwise dry situations thanks to a quick wit and sarcastic undertones.
Robin is Stranger Things' first queer icon
In the midst of a fight scene elsewhere in the series, Robin and Steve have a 7-minute heart-to-heart on the mall's bathroom floor, where she comes out as gay in response to Steve's confession of budding love. This cements Robin as the first queer icon in Stranger Things, and it feels like a natural character arc instead of a point of forced inclusion.
Maya carries the character with an innate understanding, what with their shared passion for the arts and sense of humour. She told The Hollywood Reporter, "Robin starts the season with a lot of hard walls. The more she gets involved with this mystery, the more herself she becomes. The reason she has all these hard walls is that she doesn't feel like she fits in. She feels like an odd one out. She's gay, and nobody knows that. But once these other characters start to reveal themselves to her, and once she gets to be on the front of a mission, her personality really comes through because she feels like herself. She can use her abilities, and be useful, and nothing makes a person feel better than being useful."
View this post on Instagram
Robin is latest in a long line of empowered female characters
In the latest season, the Duffer brothers continue to show the world how to create strong female characters without sacrificing unique narratives. Robin starts off as a sarcastic high-schooler scooping ice-cream, but as the story goes along, we discover she is also quietly loyal, speaks multiple languages, plays in band, and won't hesitate to spit in the face of bullies (literally).
Older characters have been developed in this vein too, including the laser-mouthed, street-smart Erica (Priah Ferguson), friend to Eleven and independent skater-girl Max (Sadie Sink), and faithful wife and mother Karen Wheeler (Cara Buono). Together, they exhibit the diversity and vulnerability of femininity without tired stereotypes or tropes.
Recommended: 8 Stranger Things 2 moments that turn gender roles upside down
A believer in the power of performance
Though she never subscribed to the hype of Stranger Things, Maya said yes to the role out after just two readings. She chalks this down to her love for the series and the Duffer brothers, emphasising that she didn't just see it as a vehicle to stardom.
"Laughter, tears… it's the sound of listening," she said of audience reactions to season 3. "People are able to have an emotional response to an imaginary story. It's an incredibly powerful, cathartic tool that we all use. What makes Stranger Things special is that it's also really funny and action-packed, and really joyful."
Follow Maya Hawke on Instagram and watch out for her cameo in Quentin Tarantino's upcoming film, Once Upon a Time in Hollywood. She also plays leading roles in a couple of upcoming movies this year: Mainstream and Human Capital.