Louis Vuitton, the French luxury designer, comes into focus during Paris Fashion Week. Nicolas Ghesquière, the creative director of Louis Vuitton, was the driving force behind the women's Fall-Winter 2023 Show at the historic Musée d'Orsay. As usual, the French powerhouse did not refrain from experimenting with scales and patterns. 
Throughout the show, LV successfully showcased giant zippers and snaps, leather scraps that were incorporated into the design of each outfit, and discordant patterns that clearly pushed for the renewal of a woman's apparel. To connect the collection together, Ghesquière used unique needlework, unsymmetrical accessories, and exaggerated accents.
French's unique heritage
French charm is a trick of the light, and their touch never fails to attract. Each design in the collection displayed a high degree of detail as well as unique fabric choices that emphasised the typical French elegance we all adore. 
Nicolas Ghesquière had the idea for the collection after returning from a trip abroad last year. "What is French style?" he'd asked. "It's an ambitious question, but being at Vuitton you have a certain responsibility because the name of the brand is so strong in the world."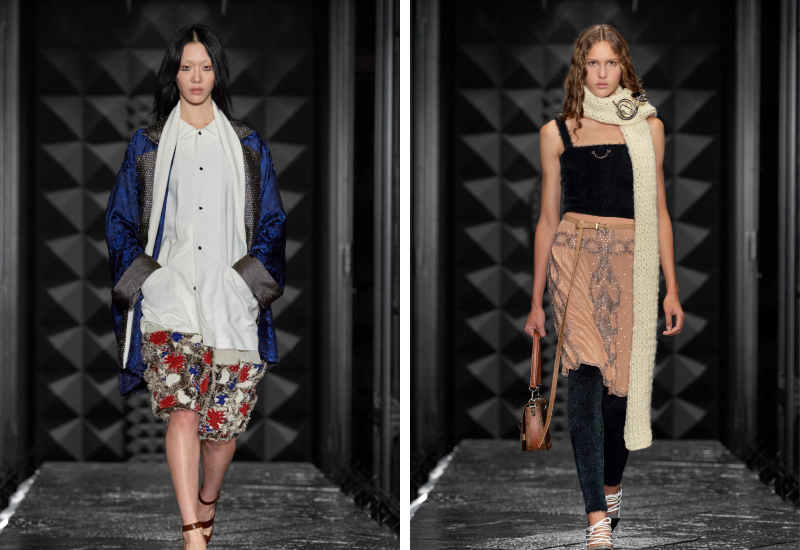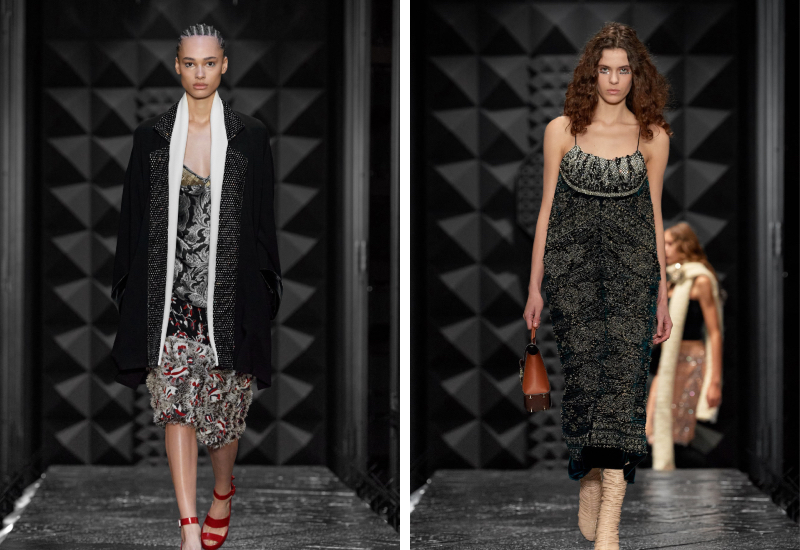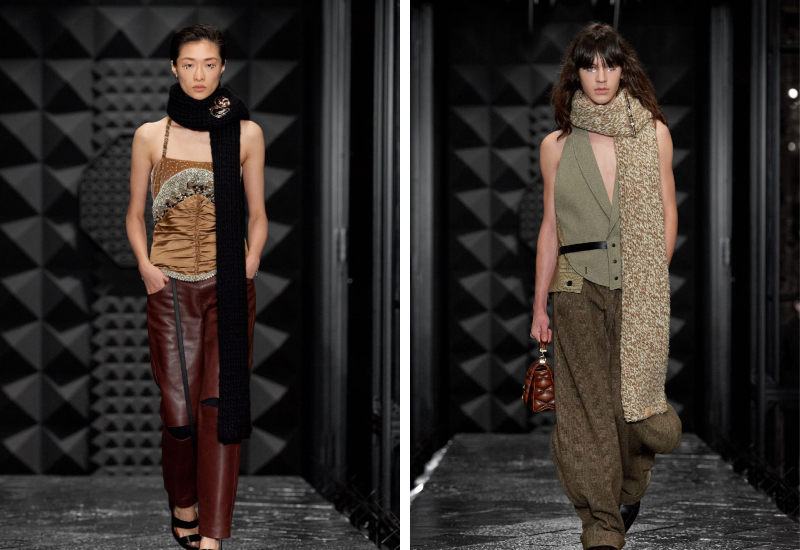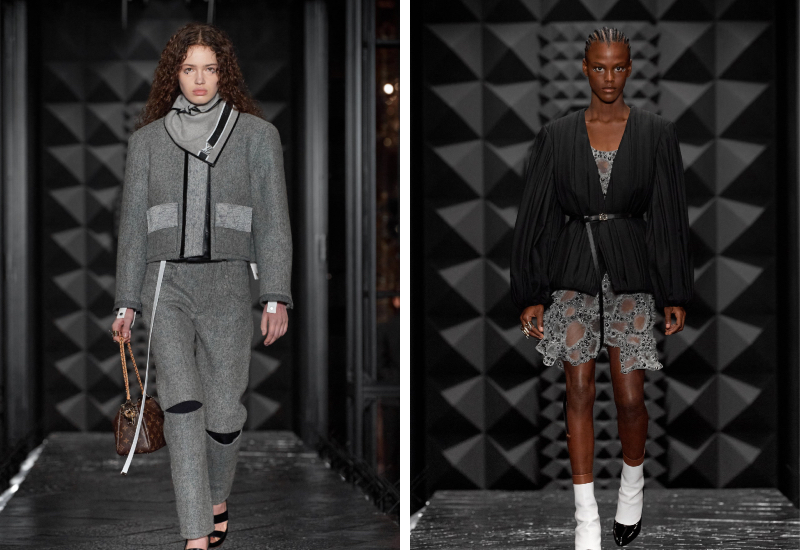 The h(eye)light
The centrepiece for the womenswear F/W collection at Paris Fashion Week last Monday was futuristic luminescent visors. Nicolas Ghesquiere brought forward fluorescent glasses lineups that are certain to ignite social media buzz.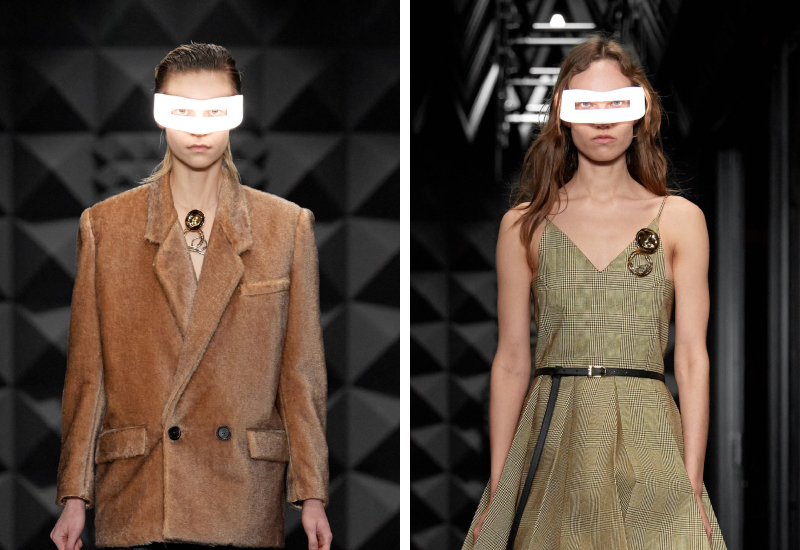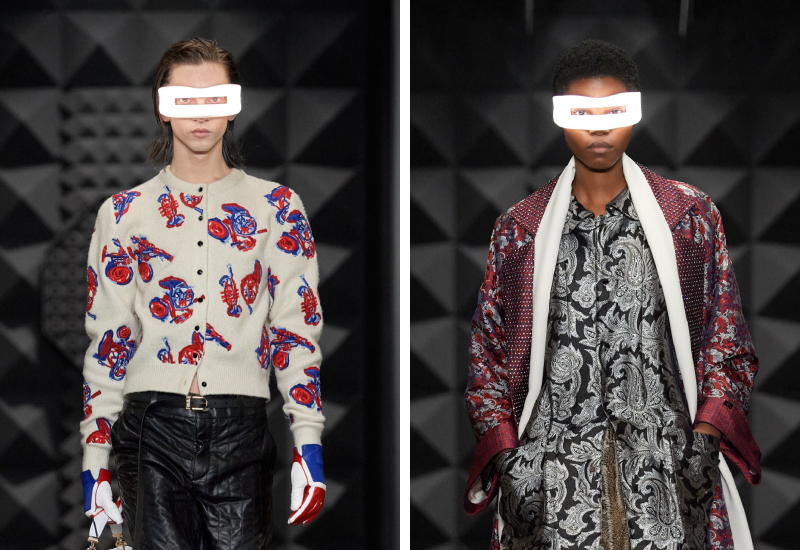 Get the bag
Bags were fashioned with practically every appearance, from a quilted top handle caramel-coloured which mimicked a loaf of bread to the whole Place Vendôme Louis Vuitton storefront designed as a sleek box. Patriotic red, white, and blue bags were inspired by a Louis Vuitton banner on the Champs-Élysées shop.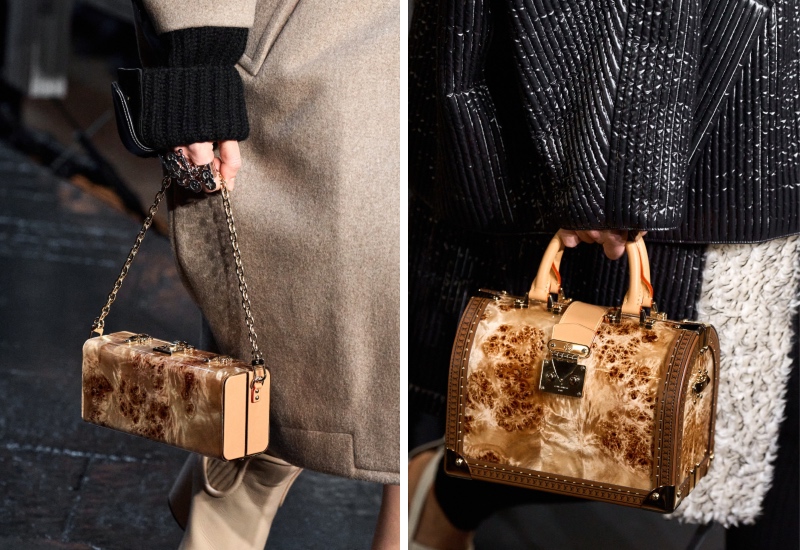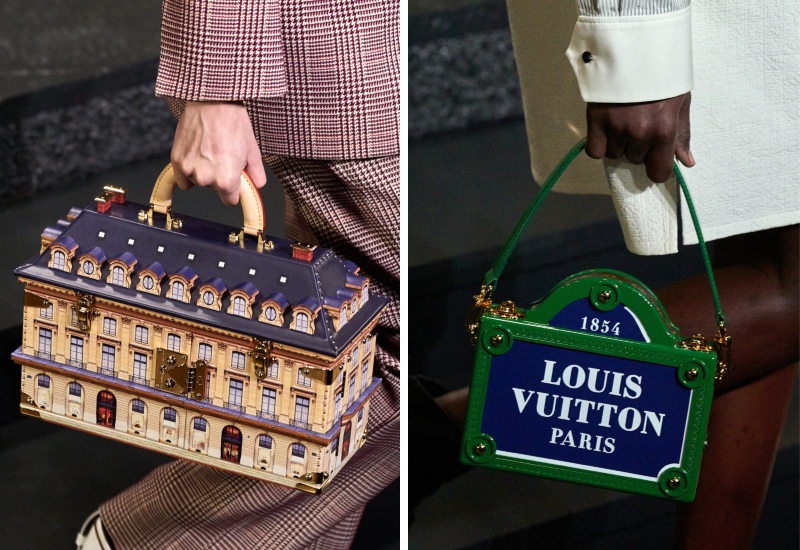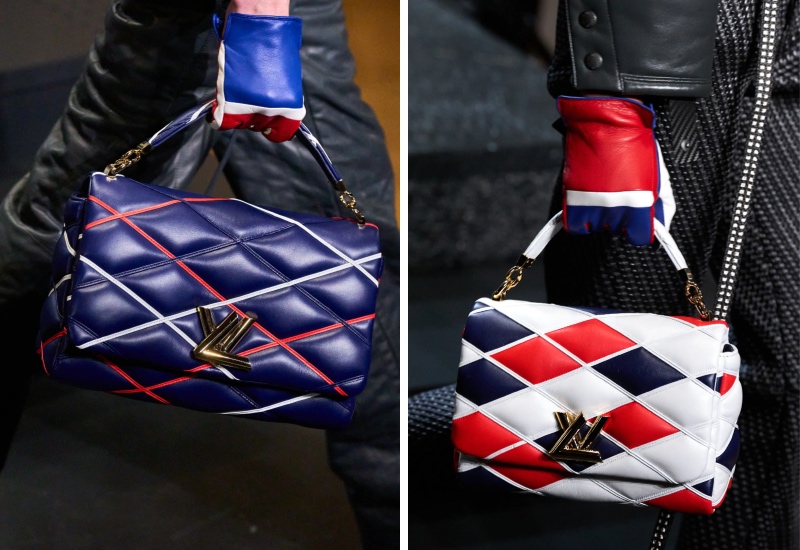 Welcome, Pharell
The newly hired Louis Vuitton menswear director was in attendance last Monday. We are counting the day until he unveils his debut collection in June, which may propel the brand even further into the entertainment area.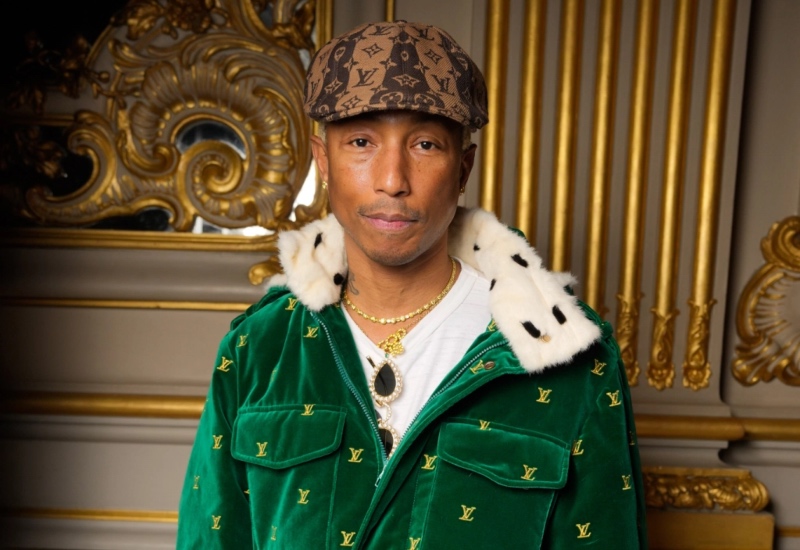 Sustainable practice 
At Louis Vuitton, the sustainable development policy has been in place for over 15 years. And as for the show, the primary building material is wood, of which over 90% is FSC certified and derived from sustainably managed forests. All of the light bulbs used in the show are LED, which consumes 80% less energy.