Whisky, vodka, or gin? No matter your poison, we've got the easy fix for cocktail situations during that house party.
Don't blink – you might just miss New Year weekend!
For those of you kicking back at home with friends, food, and a whole lot of indoor fun, we've got just the thing for you: three fuss-free cocktail recipes using whisky, vodka, or gin. Pick your poison and get the ice cubes ready.
Sweet Manhattan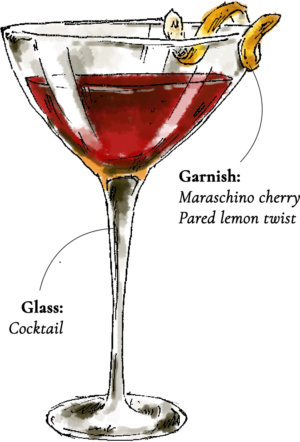 Ingredients: 
50ml bourbon or rye whisky
25ml rosso vermouth
5ml maraschino cherries syrup
2 dashes Angostura bitters
Stir ingredients with ice in mixing glass, then strain into cocktail glass.
Garnish with cherries and lemon twists to taste.
Tip: Use flavoured bitters to switch up the flavour profile. Angostura bitters do the trick – check out the full range on the official website.
Eastern Breeze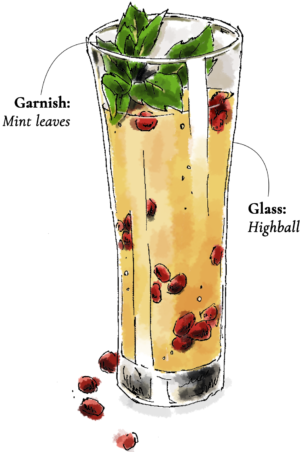 Ingredients:
300ml vodka
24 mint leaves
Seeds from 1 pomegranate
600ml apple juice
Fill six glasses with ice and divide 300ml vodka between them.
Add one heaped teaspoon of pomegranate seeds per glass, then fill with apple juice.
Stir with a chopstick and garnish with mint leaves.
Elderflower and herb cooler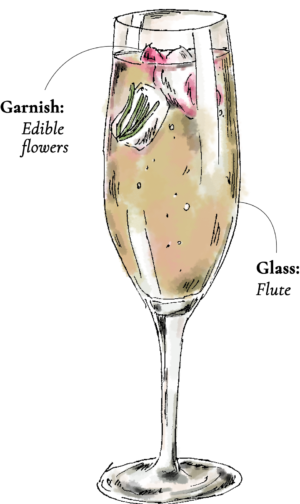 Ingredients:
2 thyme sprigs (leaves only)
2 rosemary sprigs (leaves only)
8 edible flowers (pansies, rose petals, borage)
50ml rhubarb cordial
150ml elderflower liqueur
150ml gin
330ml can sparkling water
Pop herbs and flowers into ice cube tray, fill with water, and freeze for 2 hours. Pour elderflower cordial & liqueur, gin and lots of ice cubes into a large jug. Stir then strain into four glasses. Top with soda, floral ice cubes, and serve.
Tip: Prepare herb & flower cubes beforehand.
Recipes: BBC Good Food
Illustrations: Gan Yew Chin
See more: Learn how to make these spooky cocktails