Here's what to expect from the festive menu, served with a side of dazzling Christmas lights and optional wine pairing.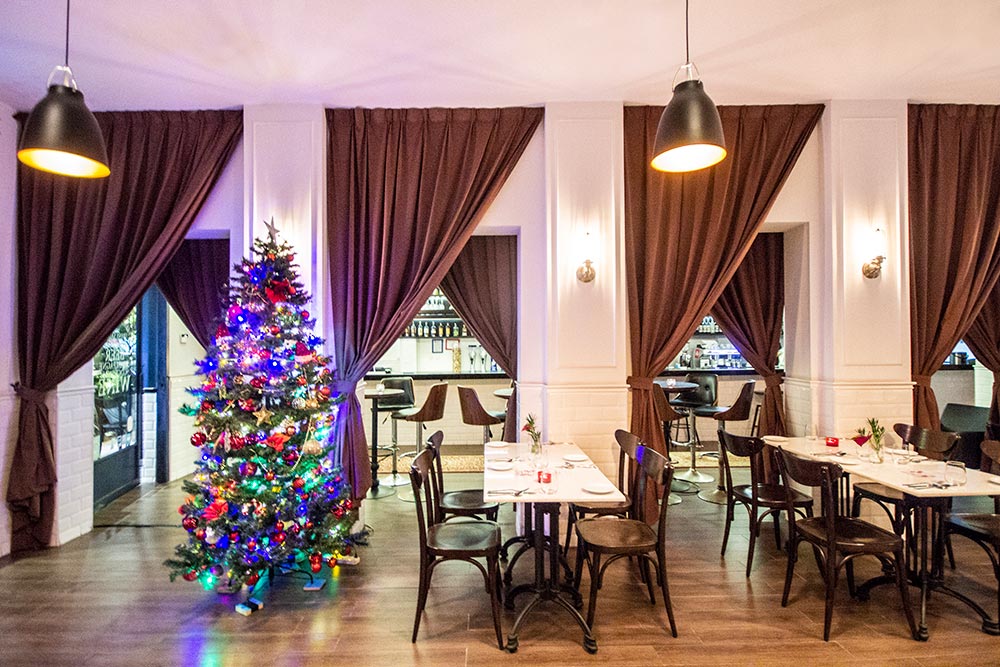 Every festive season (almost), consumers are lured with special promos from F&B outlets and this especially so during Christmas. With so many spots in town to host your festive feast, it's a good thing there are 12 days of Christmas to celebrate (at least that's what the famed carol suggests).
There are buffet spreads that are made to enjoy with friends and family, and then there are set menus made to savour with your significant other, offering just enough to satisfy without expanding your waistline. If you're eyeing the latter in a cosy, intimate setting, 2OX French Bistro is just the place to be.
Known for its heavy French influence but with a modern twist, the bistro is serving a Christmas 4-course menu curated by Chef Phillippe Murray Dominic on Christmas Eve and Christmas Day.
Here's what to expect from the festive menu, served with a side of dazzling Christmas lights and optional wine pairing.
Appetizer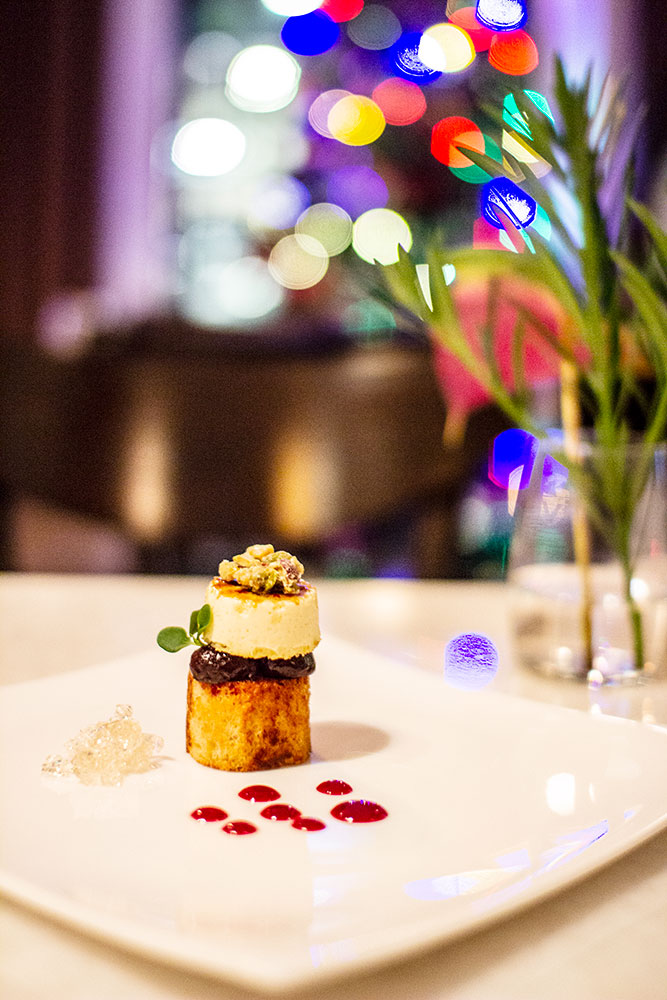 Starting off the meal is a wonderfully plated appetizer of Foie Gras Brulee on Brioche. The liver is made into a creamy brulee texture which goes down smooth and on the sweet side, save for a hint of tartness from the sour cherry gel. It is topped with glazed pistachios for a nice, nutty crunch and champagne gelee on the side for a special touch of holiday cheer.
Soup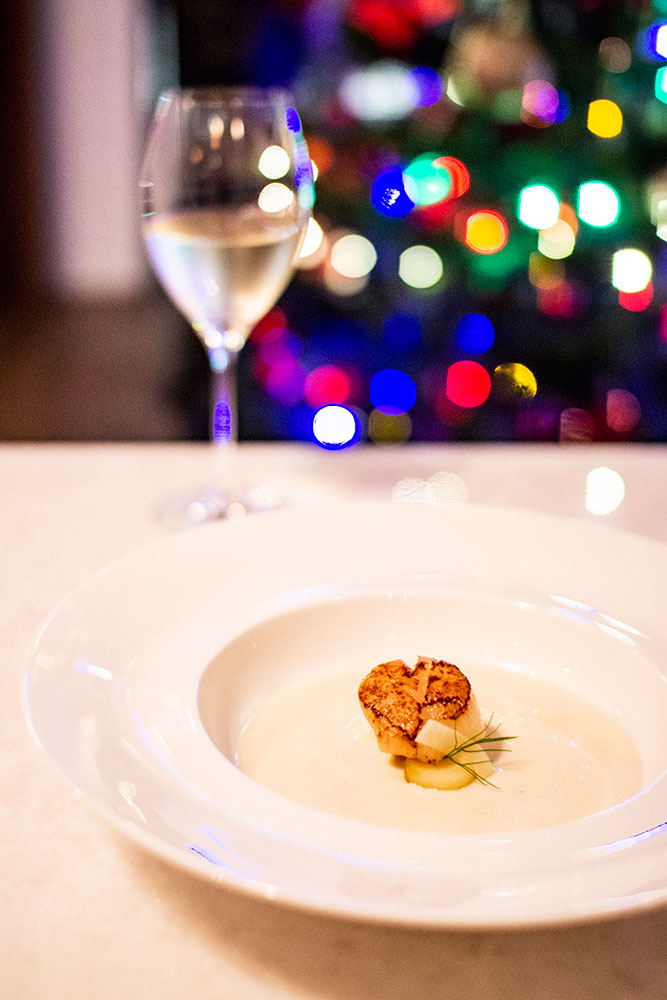 Trust French gastronomy for a soup that brings out that warm, fuzzy feeling inside at any get-together. This buttery Roasted Parsnip & Potato pottage lives up to our expectations with sweet, earthy notes highlighted by beurrie noisette and bites of cider poached apples. And that juicy roasted scallop in the middle? Cherry on top. Taking the meal up a notch, the first wine pairing offers a crisp, fruity bouquet that lifts the palate with its vibrancy and builds the anticipation for the main dish.
Main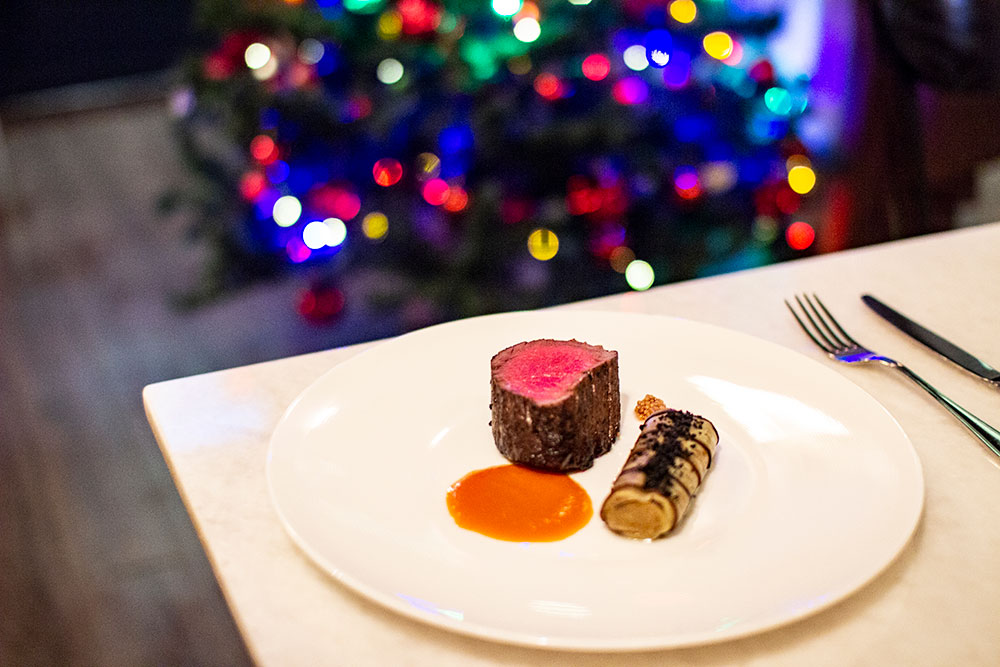 There are two options to choose from for main: Grass Fed Beef Tenderloin or Slow cooked Turkey Breast stuffed with Chestnut & Black Trumpet Mushrooms. The former is a fan-favourite here for its tender, gamey flavour that is well-accompanied by the eggplant confit and red pepper jus.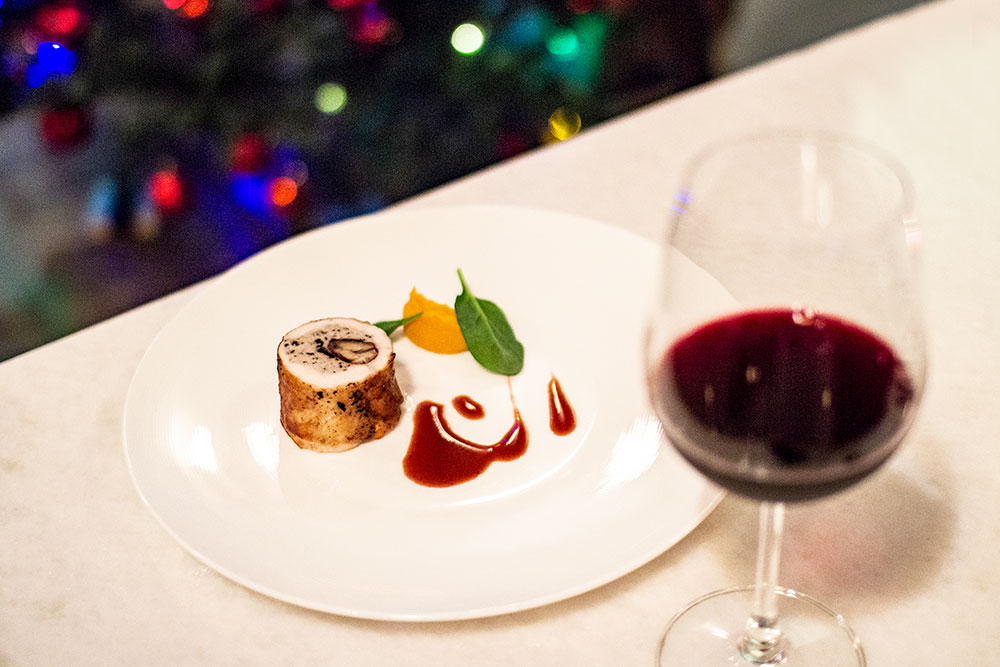 On the other hand, the turkey, typically the meat of choice during Christmas season, is slow-cooked rather than roasted for a softer texture (because we're all too familiar with a dry roast turkey). It is served with juniper berry gastrique, which also helps to enhance the meat's mild flavours. Both are paired with a glass of red – a fruity, tannin Bordeaux Rouge 2015.
Dessert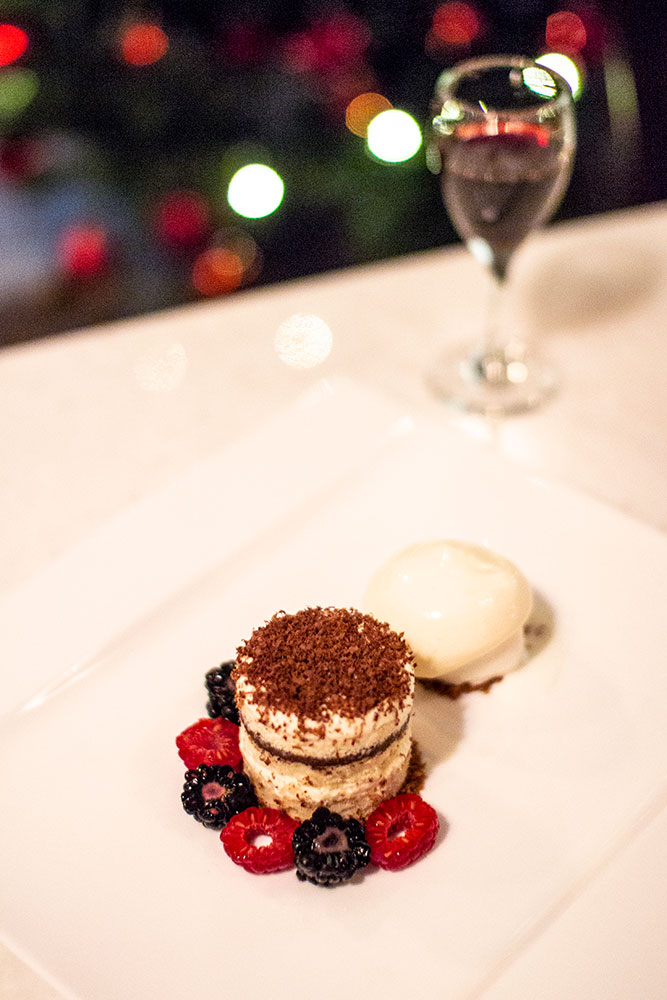 Despite the name, don't envisage a classic chocolate tart for dessert. Instead, look forward to a reinterpretation of a dark chocolate gateau, taking the appearance of a round tiramisu cake. Combined with salted caramel and mascarpone gelato, the generous serving of dessert promises to delight any chocolate lover, leaving tummies filled and palates content. Though we personally find port wine too saccharine for our liking, fans of it will be treated to a sinfully sweet pairing with the gateau.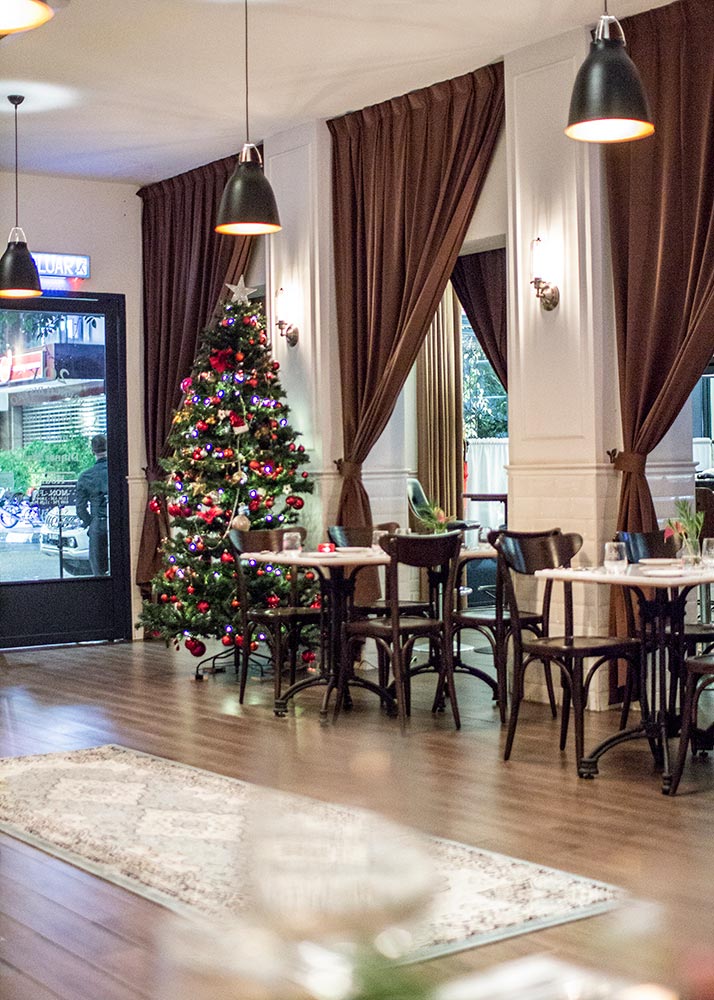 This festive menu is priced at RM170++ per person without wine pairing and RM250++ per person with wine pairing. There is also a different 4-course New Year's Eve menu priced at RM180++ per person without wine pairing and RM260++ per person with wine pairing.
For more information, visit their website here. For reservations and enquiries, please call 0326922233 or book your seats here.
Photography: Gan Yew Chin