Among our favourites: The espresso-braised beef short ribs and pan seared calamari.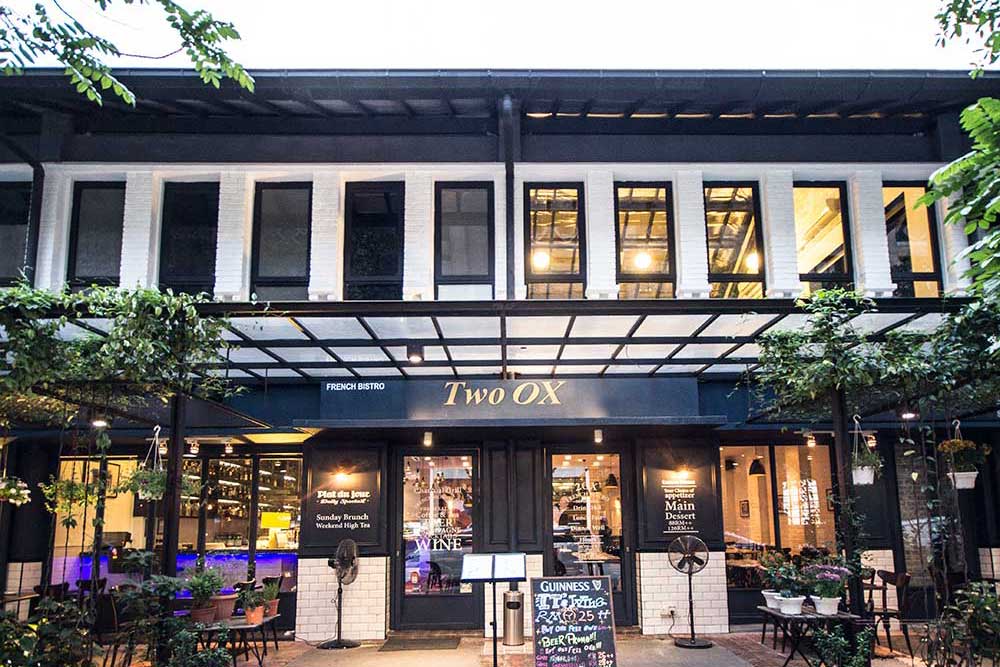 Nestled in the center of The Row at Jalan Doraisamy, Two-OX (2OX) French Bistro's welcoming exterior is hard to miss.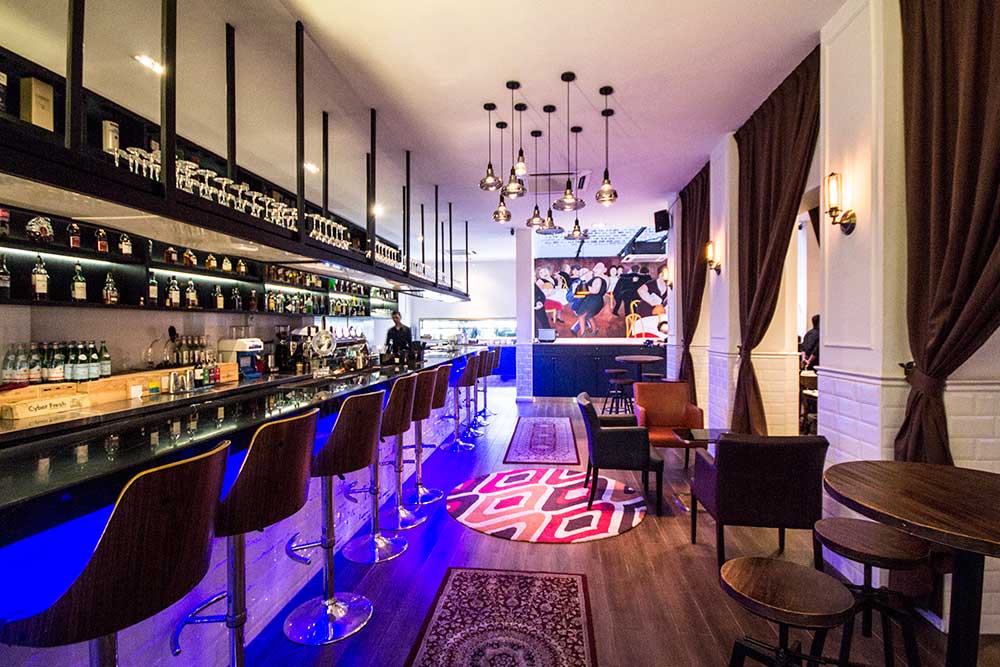 Inside, there's a long bar stocked with a variety of wines and spirits - great for late night sessions with drinking mates.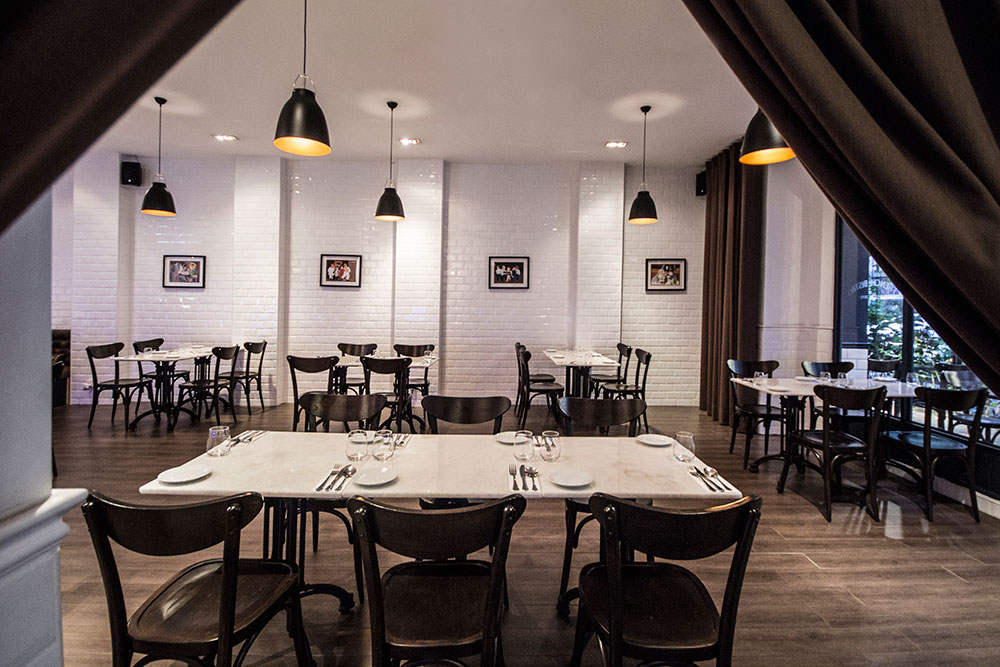 The dining area is a mix of classic and contemporary, with polished white brick walls, wooden chairs and marble tables.
(swipe left for more)
Founded in 2015 by the team behind Maison Francaise, 2OX French Bistro serves French fine dining cuisine, albeit in a laid-back setting identical to its neighbours at The Row (formerly Asian Heritage Row) along Jalan Doraisamy.
The commodious bistro welcomed a new chef to head its kitchen recently – Chef Phillip Murray Dominic, who brings with him 11 years of culinary experience, having worked in Verona, Vienna, and more recently, Le Meridien and Ritz Carlton Kuala Lumpur.
Making his mark at 2OX, Chef Phillip introduced a new menu earlier this month which claims to retain the authenticity of French cuisine – while adding his personal touch to create all-new robust, hearty flavours.
We sat down for dinner to try the new menu for ourselves and here's what we thought.
Amuse Bouche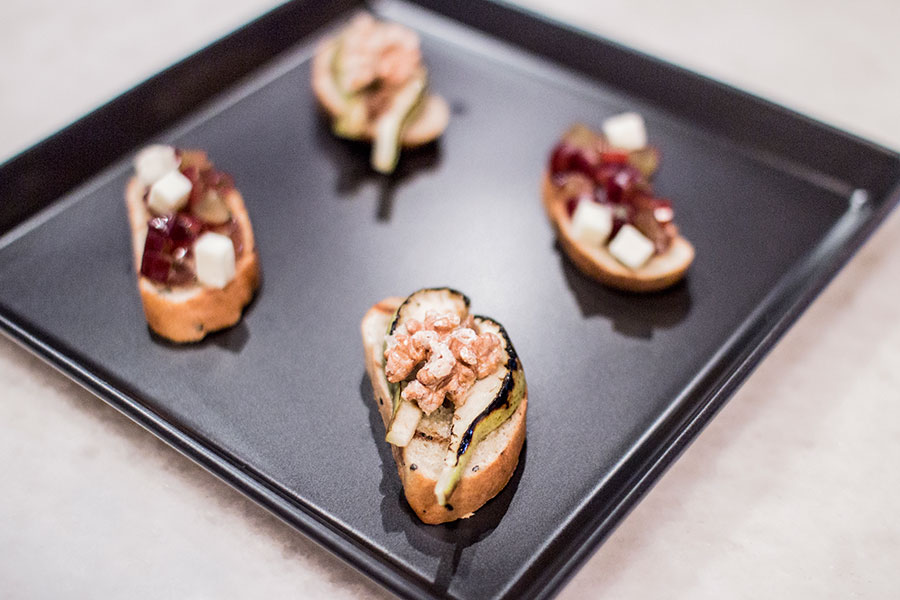 The French always love a good toast, so we're pleased to start our meal with two selections of home-made toasts topped with seasonal fruits. Taking the grape-and-cheese combination first, we liked the nice balance of sweet and salty flavours, while the balsamic reduction made it even more appetizing. The second pairing of pear and walnuts was equally delicious, though we thought the marmalade and olive oil made this variation a little more interesting than the first. The bread deserves a separate mention, as it was the perfect base for a toast – neither too crusty nor too soft – we're sure the French would approve.
Appetizers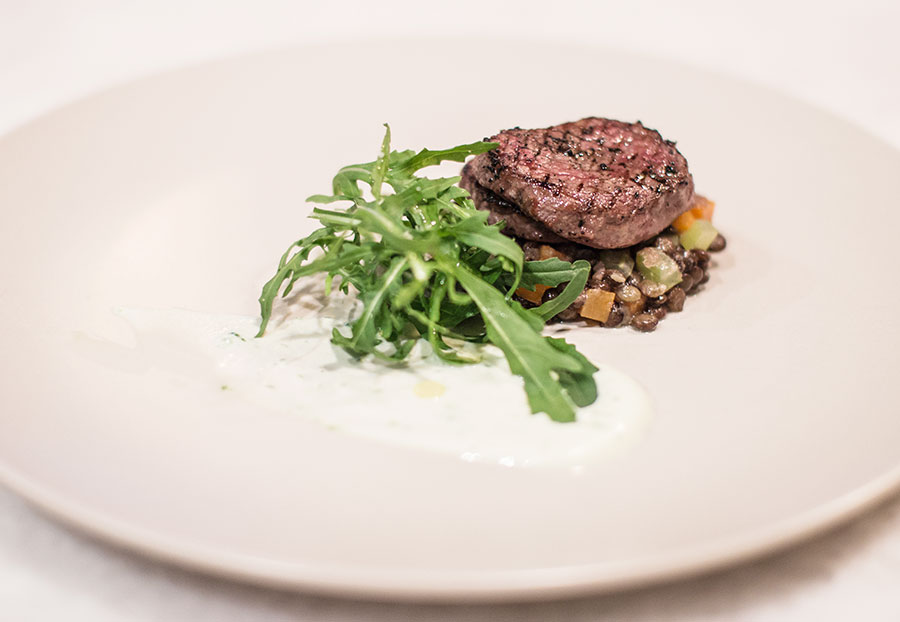 Cutting through the wagyu was easy, and our first bite confirmed the tenderness of the game. It was well-seasoned and grilled to a nice pink center, just the way we like it. The Green Puy lentils, which come from France, were somewhat new to us…but we decided it worked well to emphasise the bistro's gastronomical concept of authentic French food.
We had two main thoughts when trying this dish: "Wow, there's a strong taste of lobster" and "But where's the lobster?" We liked the smooth consistency of the bisque and no doubt a generous portion of lobster meat must have been blended well to form the flavourful broth, but we would have loved it even more if it was served with lobster chunks. Thankfully, the carrot bon-bon added dimension to the dish and gave us something crunchy to bite on between spoonfuls.
Mains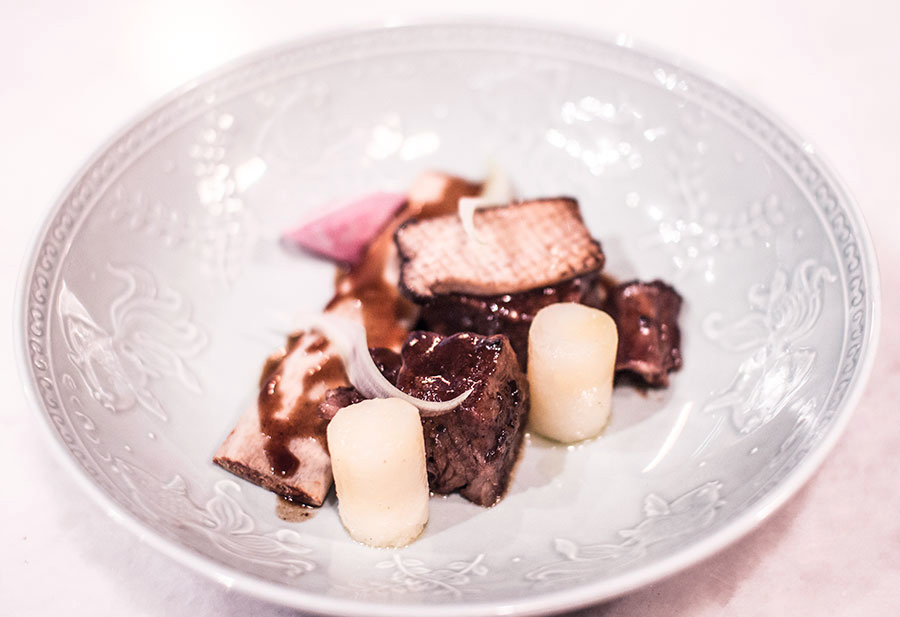 Our second beef dish proved equally, if not more, tender than the earlier wagyu – and the bittersweet espresso sauce accentuated the game further, making it a dish that's simply divine. Helping ourselves to the king oyster mushroom next, we were again caught by surprise at its strong umami flavour, which was then balanced out by the simple, soft fondant potatoes.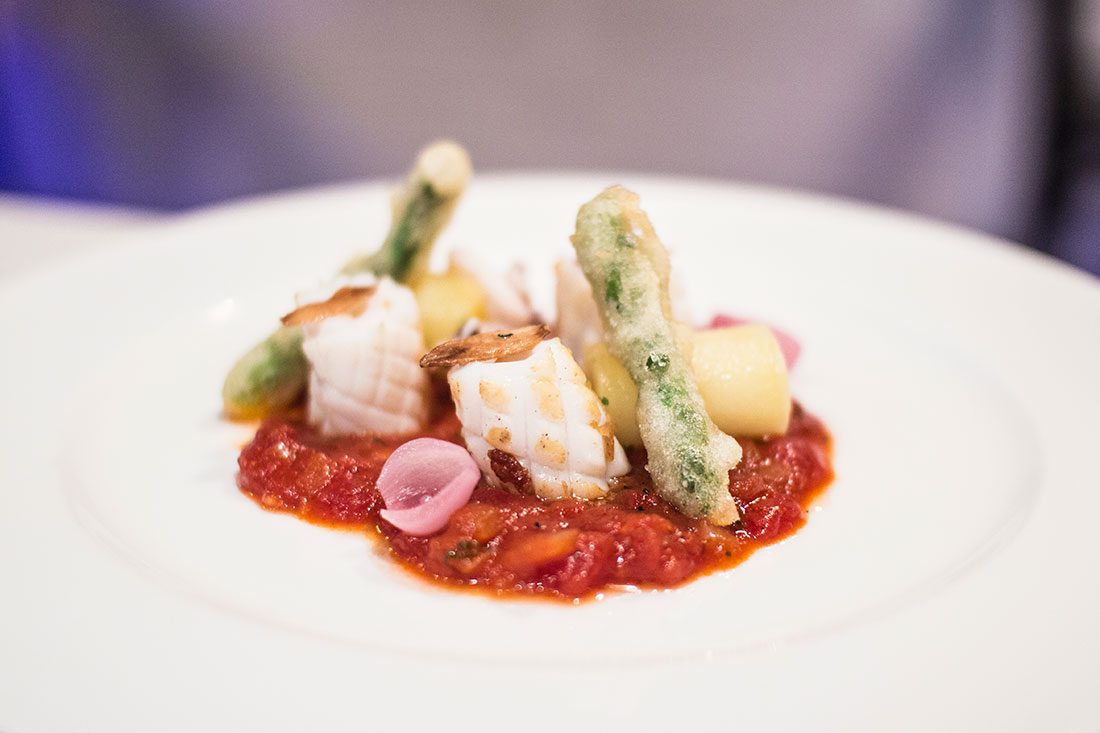 When it comes to calamari, there's a fine line between being too rubbery and too gummy. Fortunately, this dish fell right in between – slightly springy on the outside but tender on the inside. The tomato sauce gave the dish more acidity compared to earlier dishes, which was a welcome change to our palate. On the other hand, the asparagus tempura provided a slightly bitter crunch, altogether giving us the impression of a well-curated blend of ingredients in a single dish.
Dessert
By the time we arrived at dessert, we were hoping for something light to complete our meal after two toothsome mains. Biting into this dessert, we found the biscuit on top to be harder than expected, but the mousse underneath was delightfully refreshing. The vanilla curd and almond sable gave it subtle sweet and nutty flavours, but was not too saccharine, which was just the way we wanted. After all, we believe not all good endings have to be sweet.
All items mentioned can be ordered a la carte or as part of a 3-course meal. Three-course meals are available for lunch and dinner at RM88++ or RM120++ (more premium options) inclusive of appetizer, main and dessert.
For more information or to make a reservation, call 03 2692 2233 or visit two-ox.com.
Location: 56G Jalan Doraisamy, 50300 Kuala Lumpur
Photography: Gan Yew Chin